Who doesn't love spending their vacation at an island resort? This is precisely why people love going to Cozumel, an island on the Yucatan Peninsula.
There are several family hotels in Cozumel, which explains why it's such a hot family destination! But it is super important to look at all your options for the best family all-inclusive resorts in Cozumel to see which ones abide by your budget and requirements.
Most people will agree with this: no matter how beautiful the location, it will feel like an incomplete vacation if you have a below-par hotel.
Let's take a look at some of the most notable Cozumel hotels for families:
Best Hotels & Resorts
Best hotel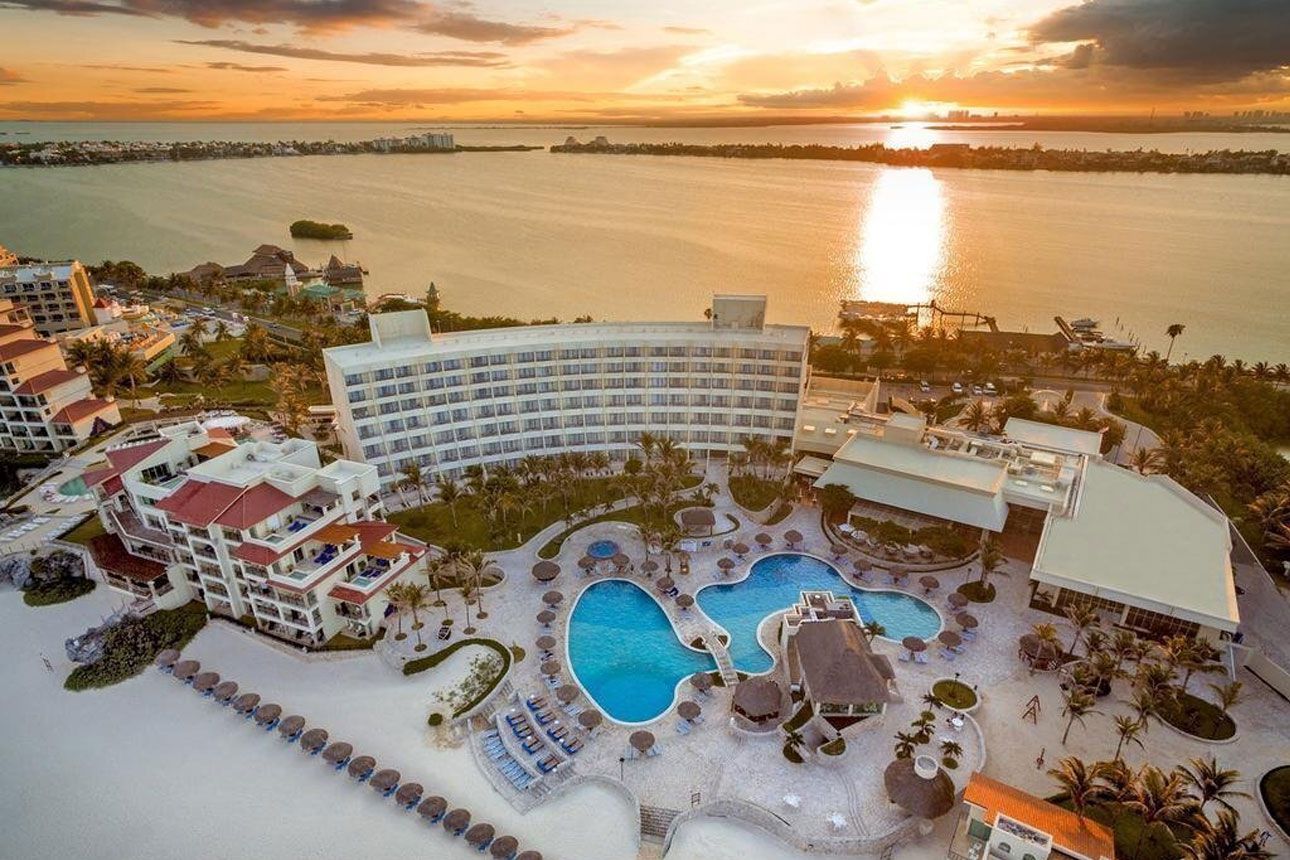 Grand Park Royal Cozumel Resort
Non-smoking
Free WiFi
Air conditioning
$177.00
Price per night from
Our Favorite Hotels & Resorts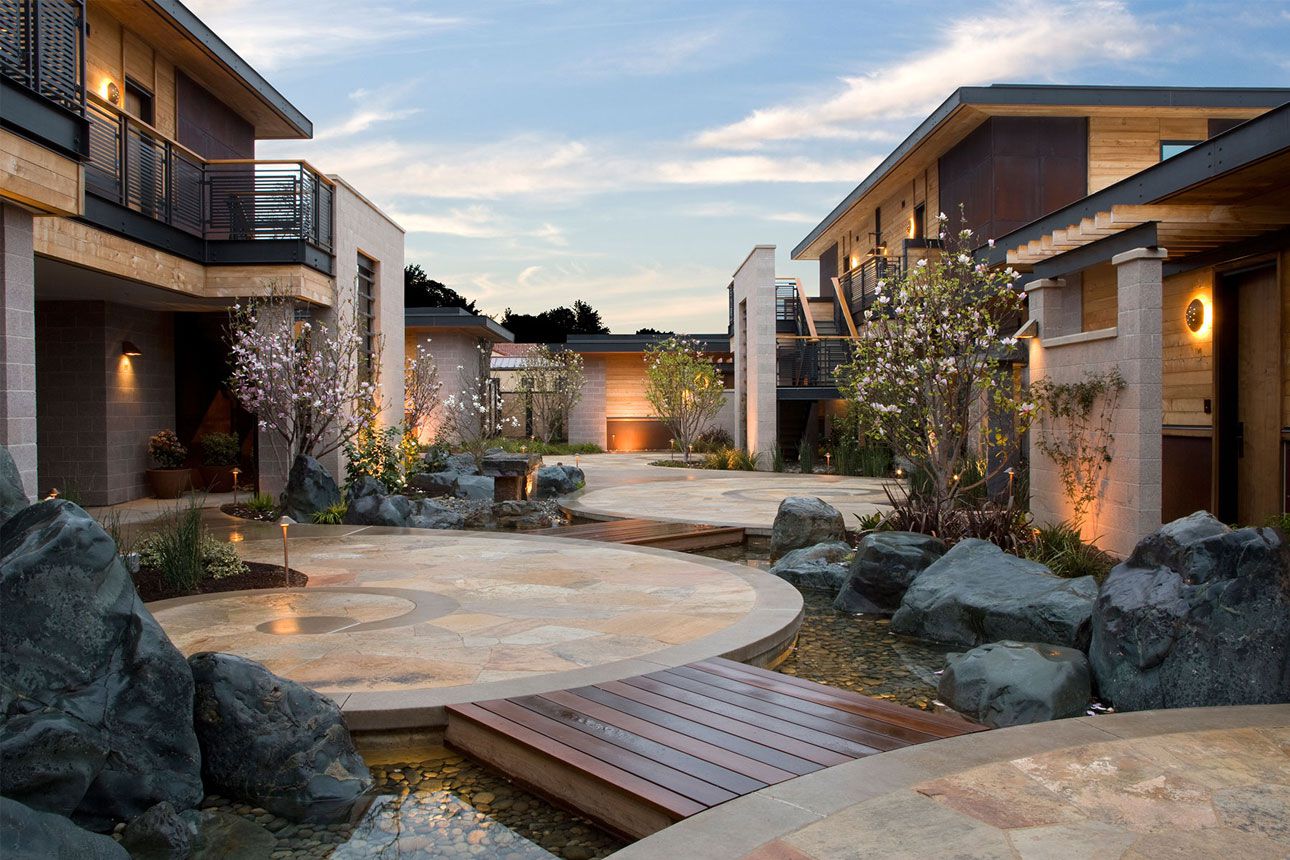 $950.00
Price per night from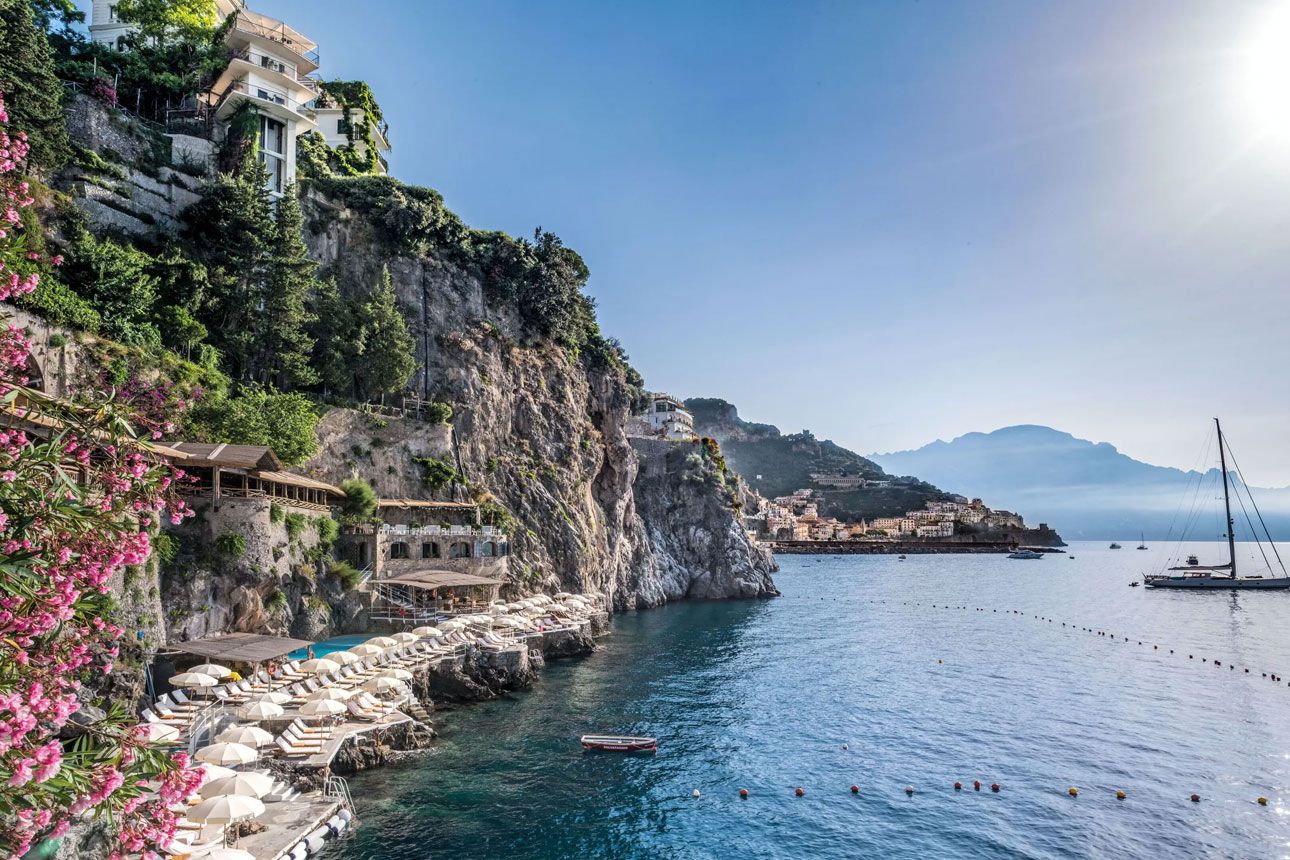 Free parking
Gym
Free breakfast
$1,209.00
Price per night from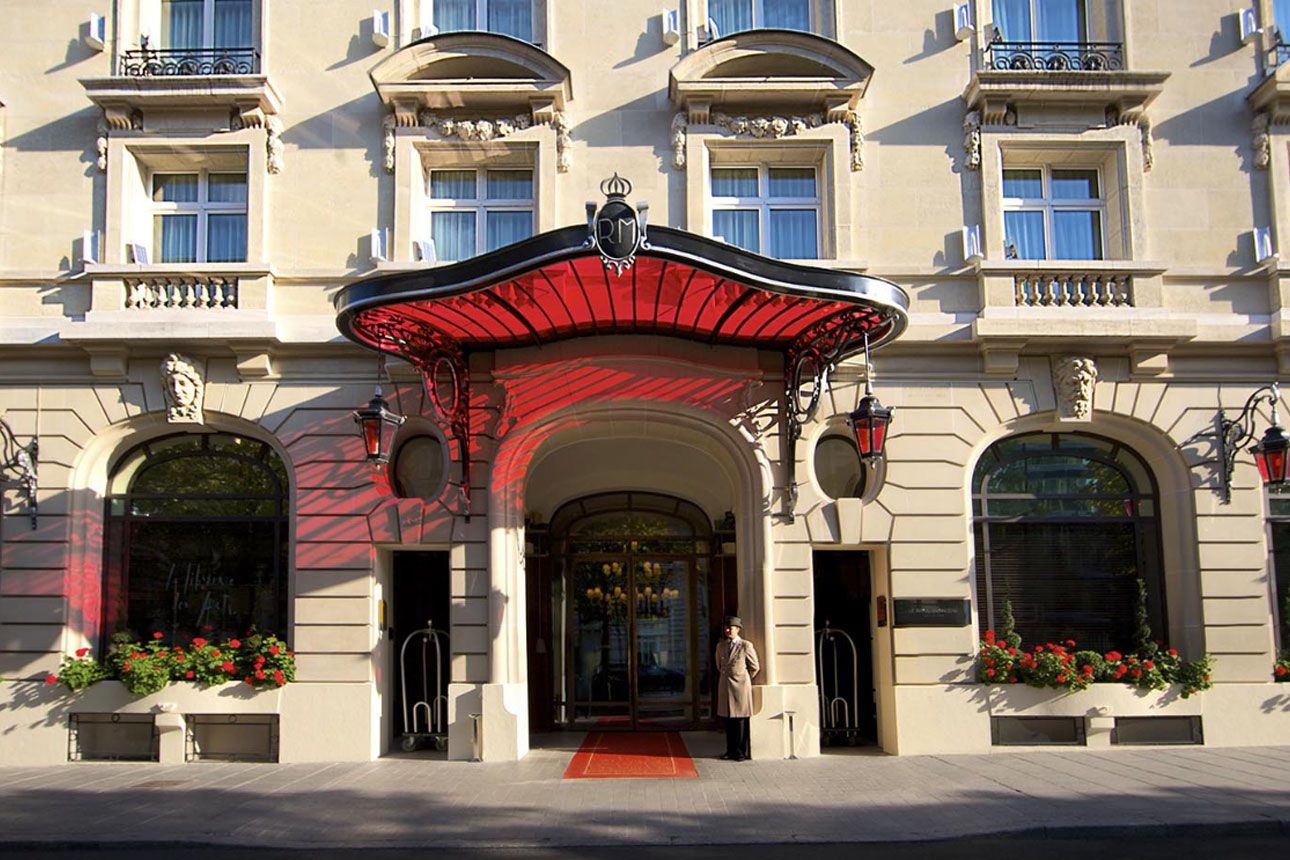 Le Royal Monceau Hotel Raffles Paris
Pet-friendly
Parking available
Pool
$1,297.00
Price per night from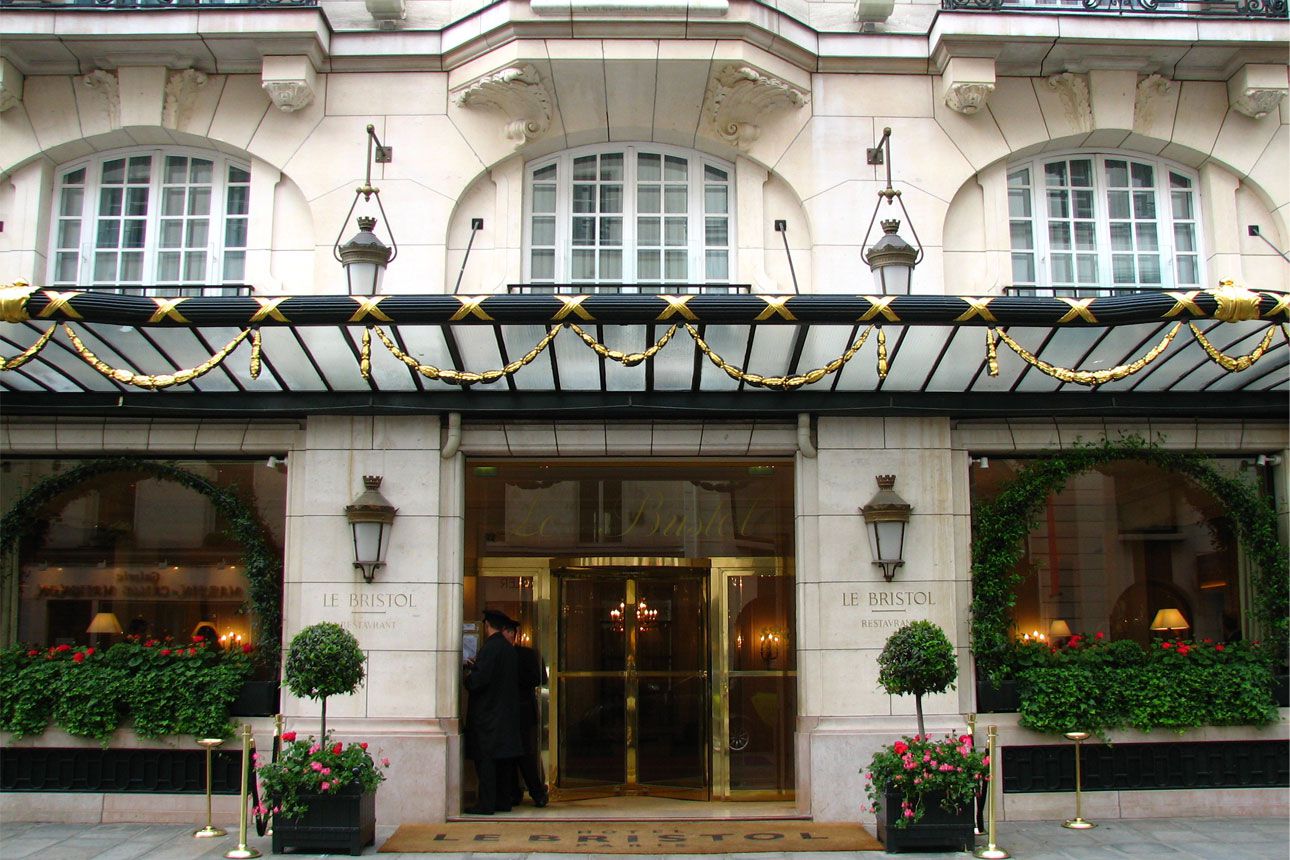 Le Bristol Paris - an Oetker Collection Hotel
Gym
Airport transfer
Pet-friendly
$1,361.00
Price per night from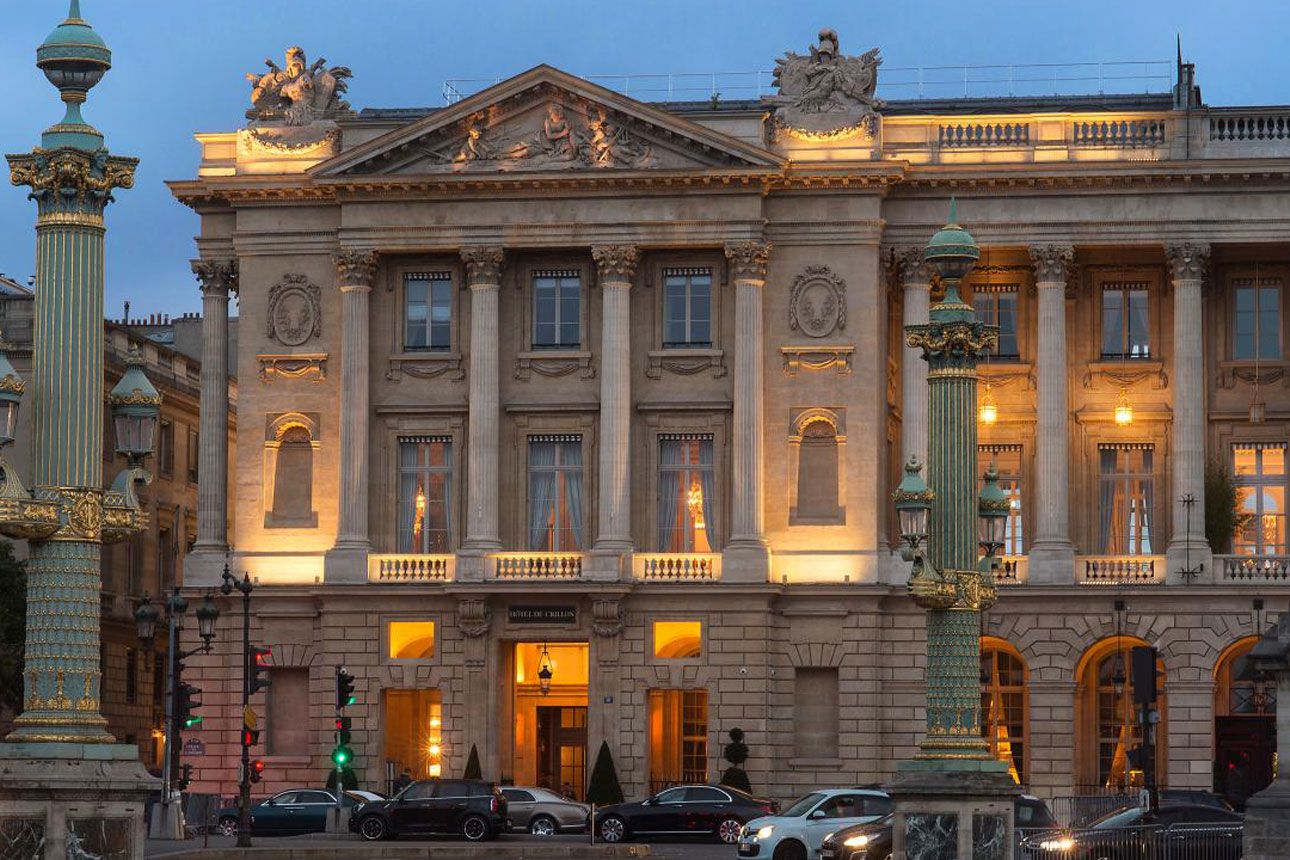 Bathtub
Free WiFi
Pet-friendly
$1,769.00
Price per night from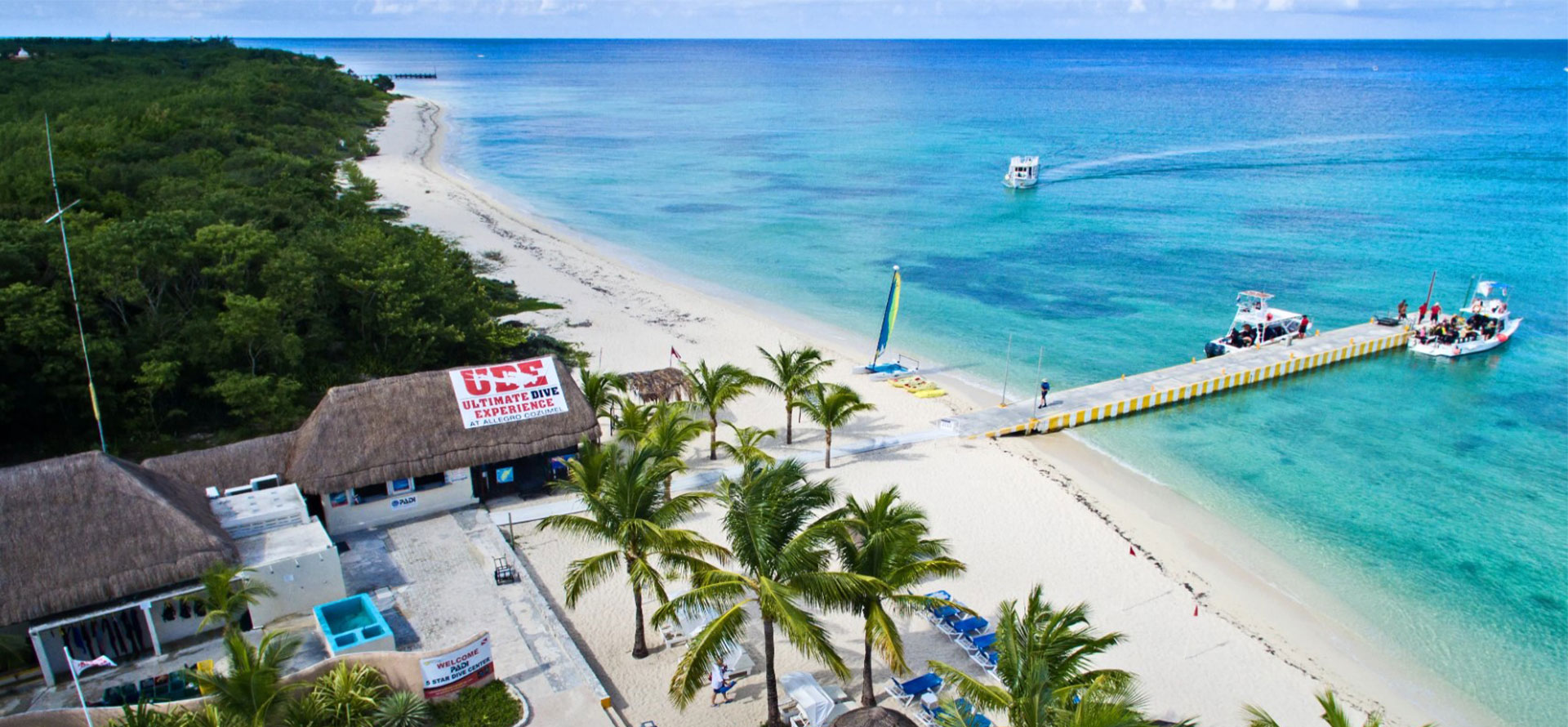 Best Time to Visit Cozumel with Family
So, overall, no time is a bad one when it comes to Cozumel. The weather remains quite pleasant all year round! However, to get the ultimate island experience, it is best to go between March and June, as that is when daytimes are warm, they reach around 90 degrees, and nighttime temperatures are in the 70s. If you plan on going during wintertime, do pack some layers as the temperature remains between 60-80 degrees.
Average Cost of Family Resorts in Cozumel
The prices of Cozumel kid-friendly resorts listed here are calculated as averages, as several factors may impact the price. 
For example, if you are going during the monsoon season or when the temperature is very high, the price will be less as there will be fewer tourists visiting.
The average cost of a week-long trip for a family is around $5189. Hotels can cost anywhere between $79-358$ per night.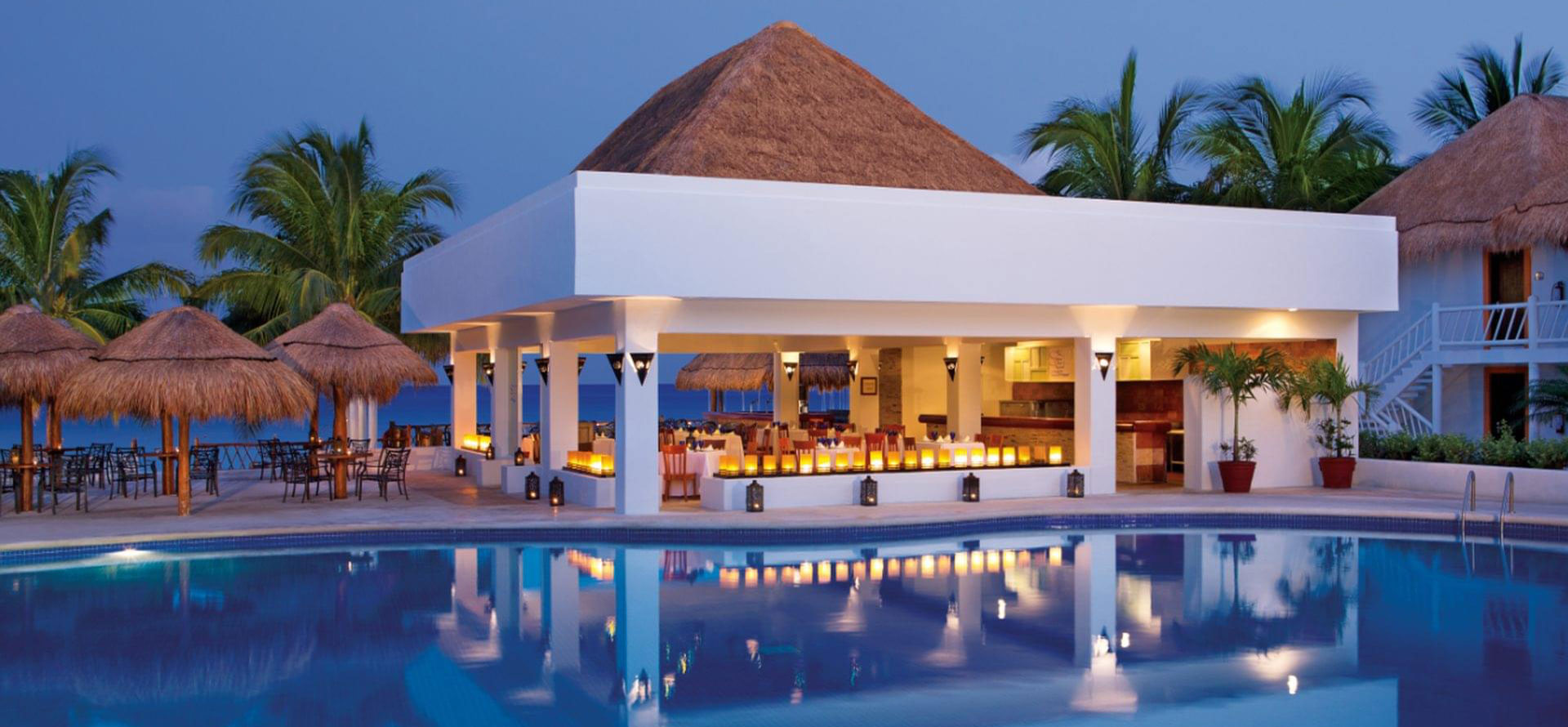 Family Things to Do in Cozumel
There are ample things for families to do in Cozumel. Some of the best activities include:
Swimming With The Dolphins:

The Chankanaab National Park in Cozumel offers adults and children the opportunity to swim with some friendly dolphins. Kids from the age of three and up can partake in this magical activity that is both entertaining and educational.

Explore The Ruins In San Gervasio:

If you and your children (ages six and above) love learning more about ancient history, then you need to check out this shrine. It was created so that women in the Mayan civilization could honor Ixchel, the Goddess of love and fertility. There are several ruins all over this peninsula; however, this one is captivating. A tour guide can guide you through the history surrounding the shrine, and you can take memorable pictures to cherish the moment forever.

Water Park:

If you and your family are into water sports, you can easily do so at elaborate water parks in Cozumel! One of the best things is that you will find helpful facilities for those families accompanied by infants and find rides for kids of all ages, from toddlers to teens.

Explore Street Food And Bazaars:

If you venture to the island's center, you will find the Plaza del Sol, where families can find a busy marketplace filled with beautiful handicrafts, jewelry, and toys. Over there, you will also find street performers, a fountain, and a play area for children. You and your kids will love this different yet exciting experience. You can pick out some souvenirs and also try out some yummy street food.

Scuba Diving And Snorkeling:

If you have slightly older children, scuba diving or snorkeling is an awesome activity you can do with them. Cozumel is known to cater to the best diving and snorkeling experiences of all time. In addition, you will be able to check out the Mesoamerican reef, where you will find corals and a plethora of beautiful, unique fish.

Play Time At The Beach:

If your kids aren't old enough to go snorkeling or scuba diving, then the next best thing is chilling out at the beach! Not only is beach time super fun, but it is also very affordable on the island of Cozumel.

Go On A Lighthouse Tour:

You can find historic lighthouses at both the Southern and Northern tips of the island. Besides enjoying the amazing view from these unbelievable historical monuments, you can also swim in the water, snack, and also swim!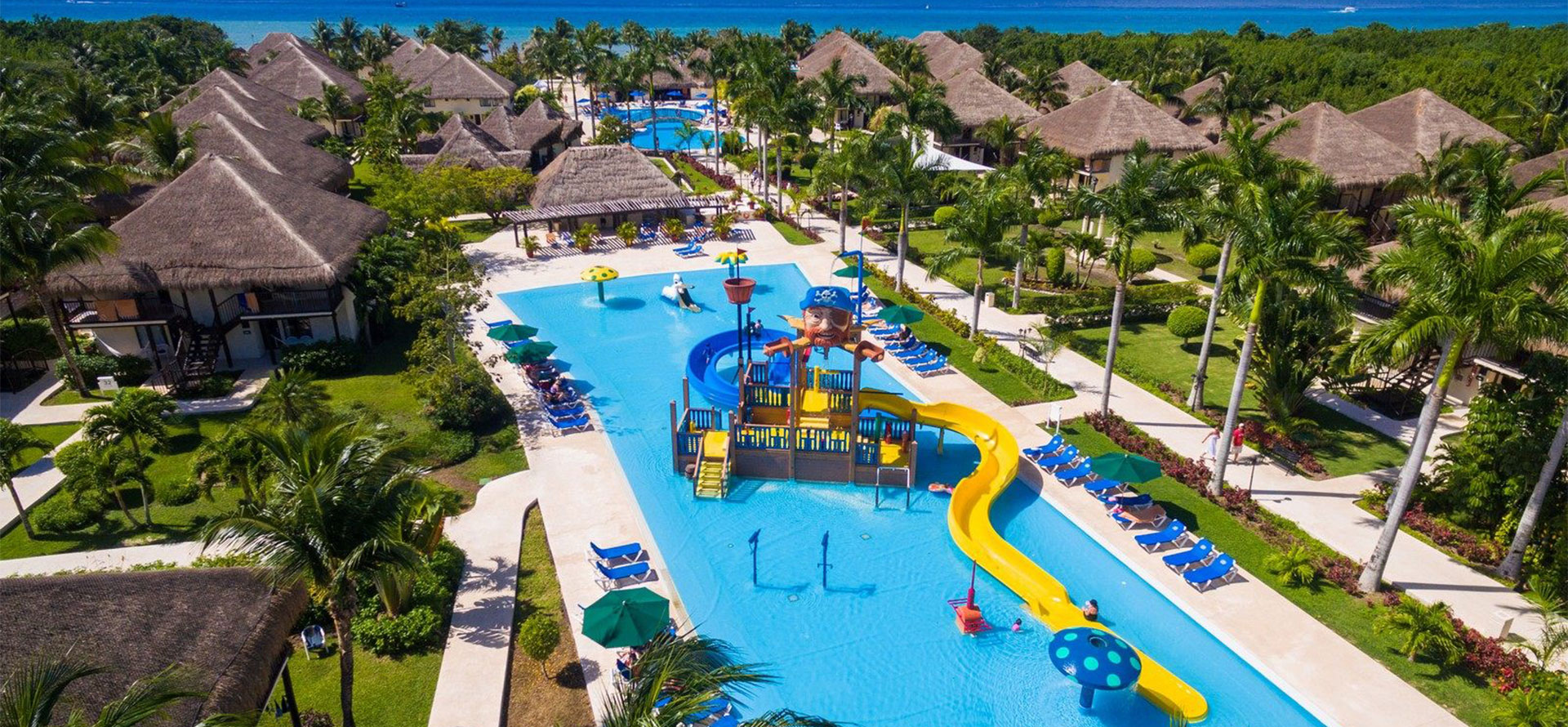 Conclusion
Though Cozumel's all inclusive family resorts are a fantastic vacation within themselves, no trip to this gorgeous island can be complete without consuming all the wonders it has to offer. So for a complete experience, when researching what activities you can do on Cozumel island, make sure to search for the best Cozumel family hotels to ensure your stay is peaceful and enjoyable. Traveling with many people, especially children, can get tricky, so staying at a resort where you can cater to them efficiently can be a lifesaver.
Moreover, there are several memorable experiences to be had on this beautiful island, which you can enjoy at ease with your children, no matter what their age.
FAQ
Are Cozumel All-Inclusive Family Resorts good for families?
Yes, Cozumel All-Inclusive Family Resorts is a great choice for families. The resort offers a variety of activities and amenities for families, including a kids club, babysitting services, and more. Plus, the resort is located in a beautiful setting on the island of Cozumel.
When is the cheapest time of the year to visit Cozumel All-Inclusive Family Resorts?
The cheapest time of year to visit Cozumel All-Inclusive Family Resorts is typically during the summer months.
What are the best activities for families at Cozumel All-Inclusive Family Resorts?
Some of the best activities for families at Cozumel All-Inclusive Family Resorts include snorkeling, swimming, and exploring the nearby town of San Miguel de Cozumel. There are also a variety of kids activities offered at the resort, such as a kids club, movies on the beach, and more.
Top Hotels & Resorts
Best hotel
tripbirdie
awards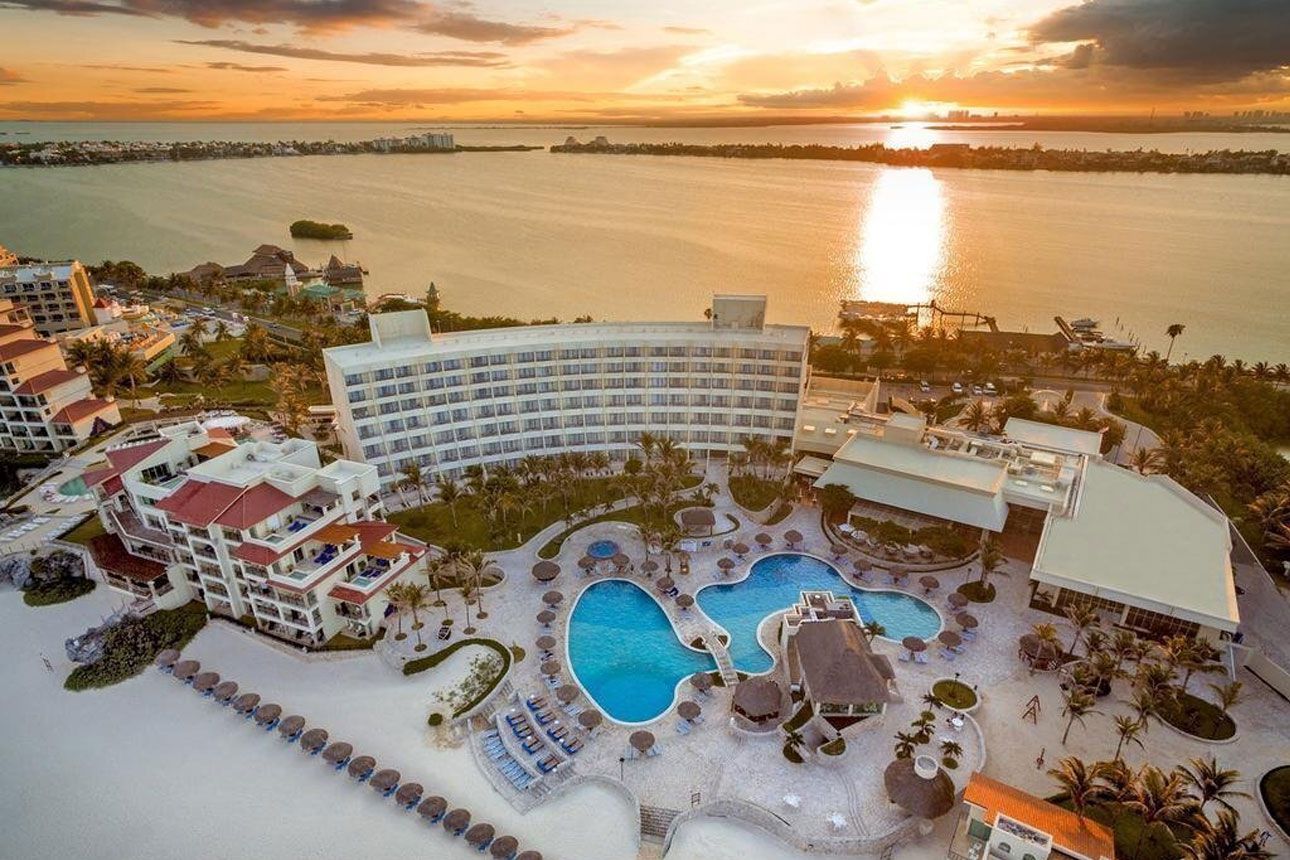 Grand Park Royal Cozumel Resort
Free WiFi
Gym
Non-smoking
Free parking
Pool
Air conditioning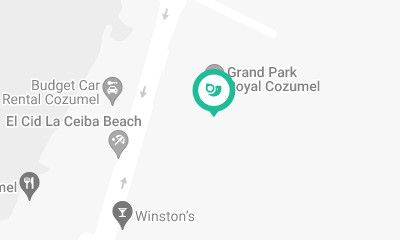 $177.00
Price per night from
Rooms number fund
Our Cozumel hotel room, Deluxe Nature View, offers a unique experience, with a balcony and two double beds, a full, private bathroom, and a 24/7 room service menu. It is decorated with natural light, which you may enjoy with a delicious cup of coffee or any drink of your choice from the Frigobar. It may accommodate 4 people.
Iron & ironing board (upon availability)
Television
Air conditioning
Bath set
Wake up call service
Hairdryer
Baby cots
Telephone
Room service
Free Wifi
Shower
Smoke detector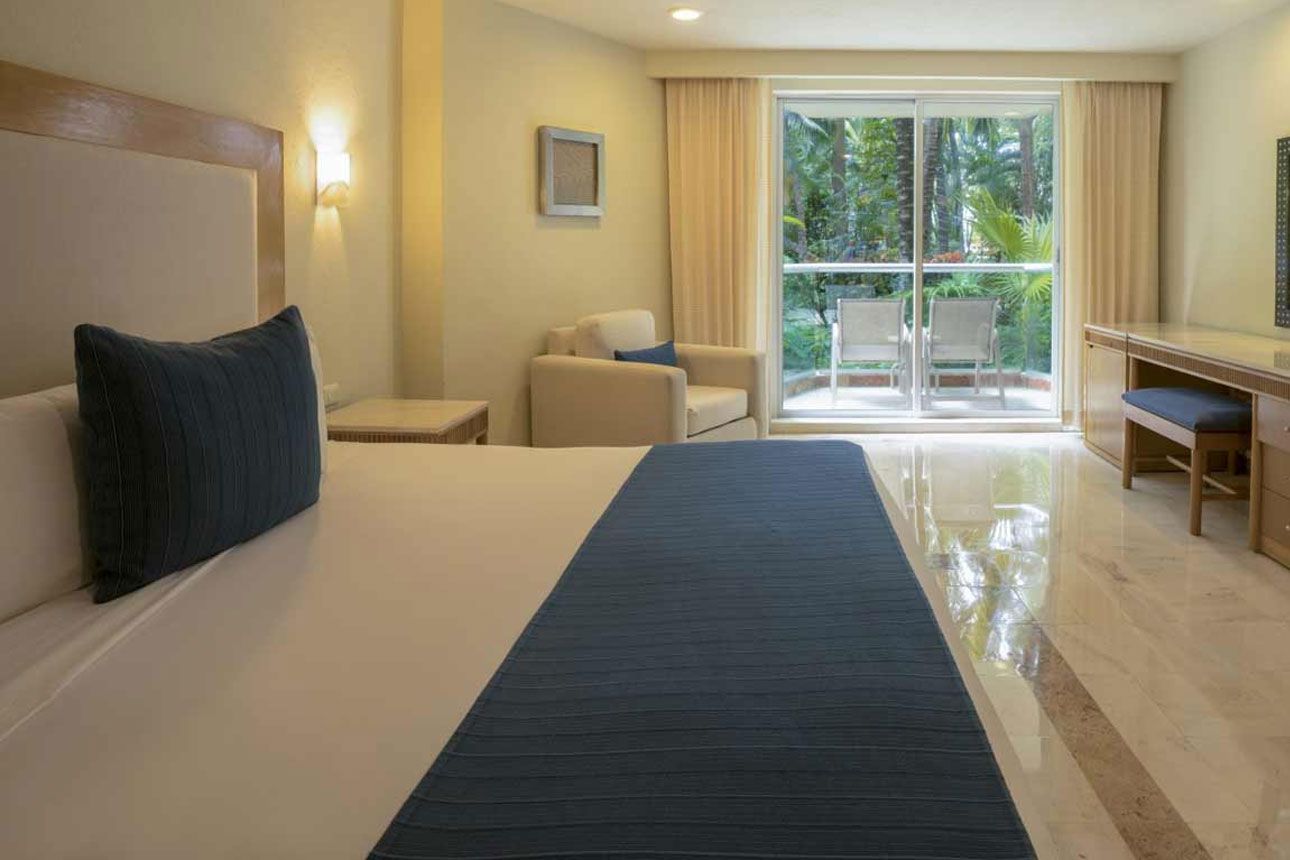 Stay in Cozumel and enjoy the Deluxe Ocean View, our 345-square-foot room on the highest floors with a magnificent ocean vista. It has two king size beds, a full bathroom, and a maximum occupancy of four people. From your balcony, you can see the azure Caribbean Sea either at sunrise with a cup of coffee or throughout the day with any other food or drink from our room service that is available 24/7.
Iron & ironing board (upon availability)
Television
Air conditioning
Bath set
Wake up call service
Hairdryer
Baby cots
Telephone
Room service
Free Wifi
Shower
Smoke detector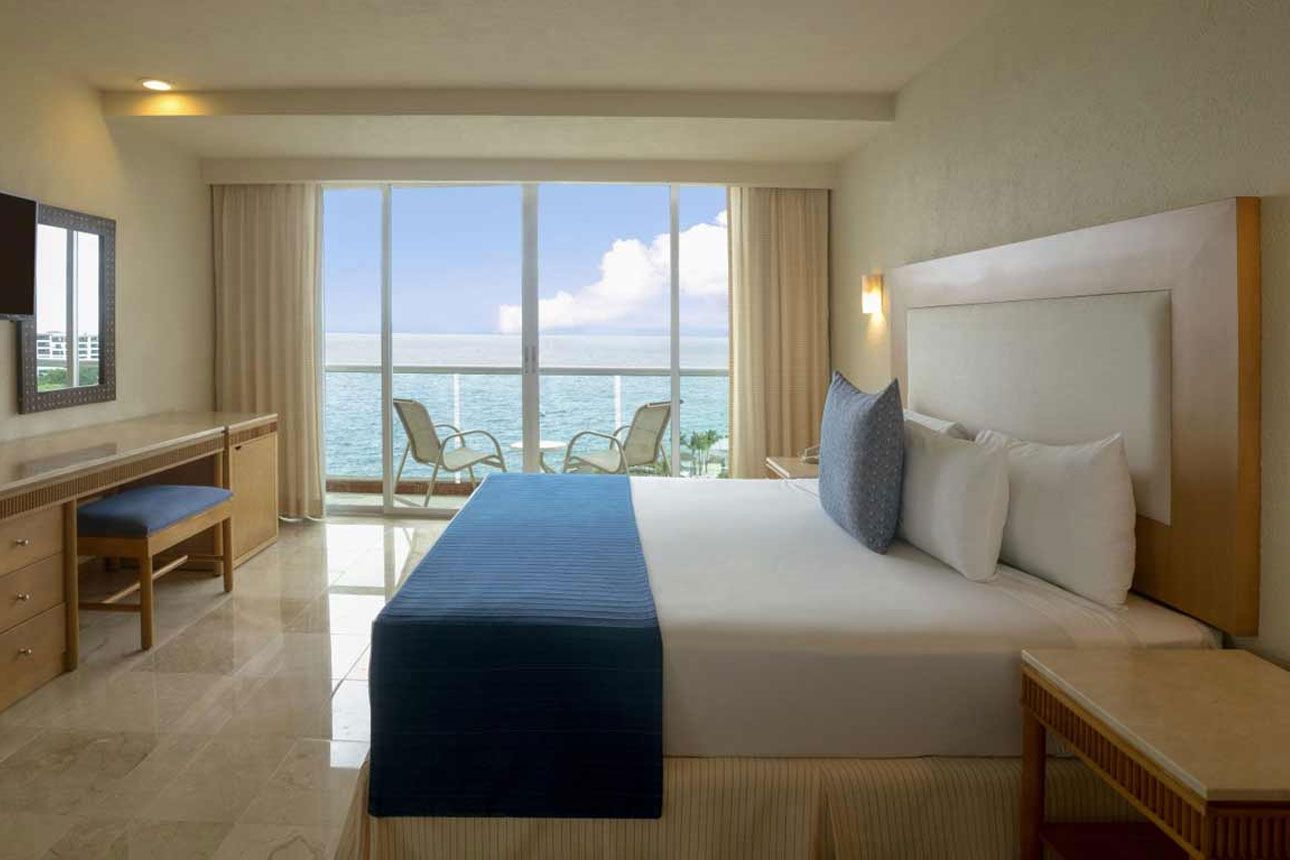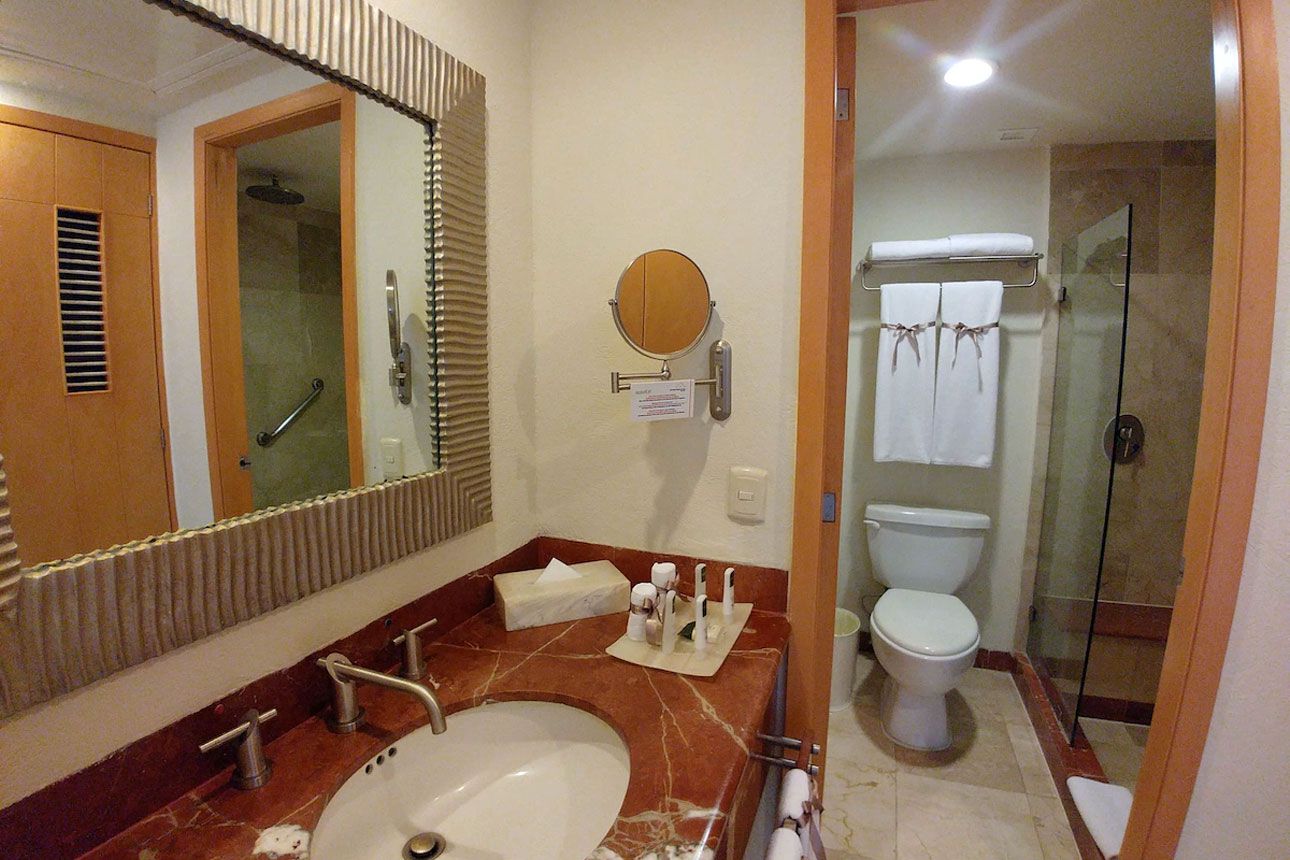 Our Favorite Hotels & Resorts Full Info
Tags: travel site, best beaches in new england, best vermont hotels, vacation resorts in usa, mexico vacation resorts, san juan hotels near the airport, cabo best time visit, best milwaukee hotels, orlando resort hotels, downtown hotels cincinnati, best places to stay in fort lauderdale, costa rica or puerto rico, best month to visit dubai, hotels in jacksonville downtown, best month to visit turkey, golf packages, richmond hotels near the airport, all inclusive resorts on illinois, family friendly barbados resorts, guam all inclusive resort