Tahiti, also known as the Islands of Tahiti, offers some of the most affordable overwater bungalows in the world. So, if you've ever been interested in the over water bungalows Tahiti, you'd be amazed to know that Tahiti is the originator of over the water bungalows in the world dating back decades ago.
Romantic, exotic, thatched roofs are the characteristic of huts on the water Tahiti. The water in the Islands of Tahiti is beautifully colored and clear, which makes them a top destination location for people all over the world. While it is the originator, Tahiti villas on water aren't one of the most luxurious in the world.
Our Favorite Hotels & Resorts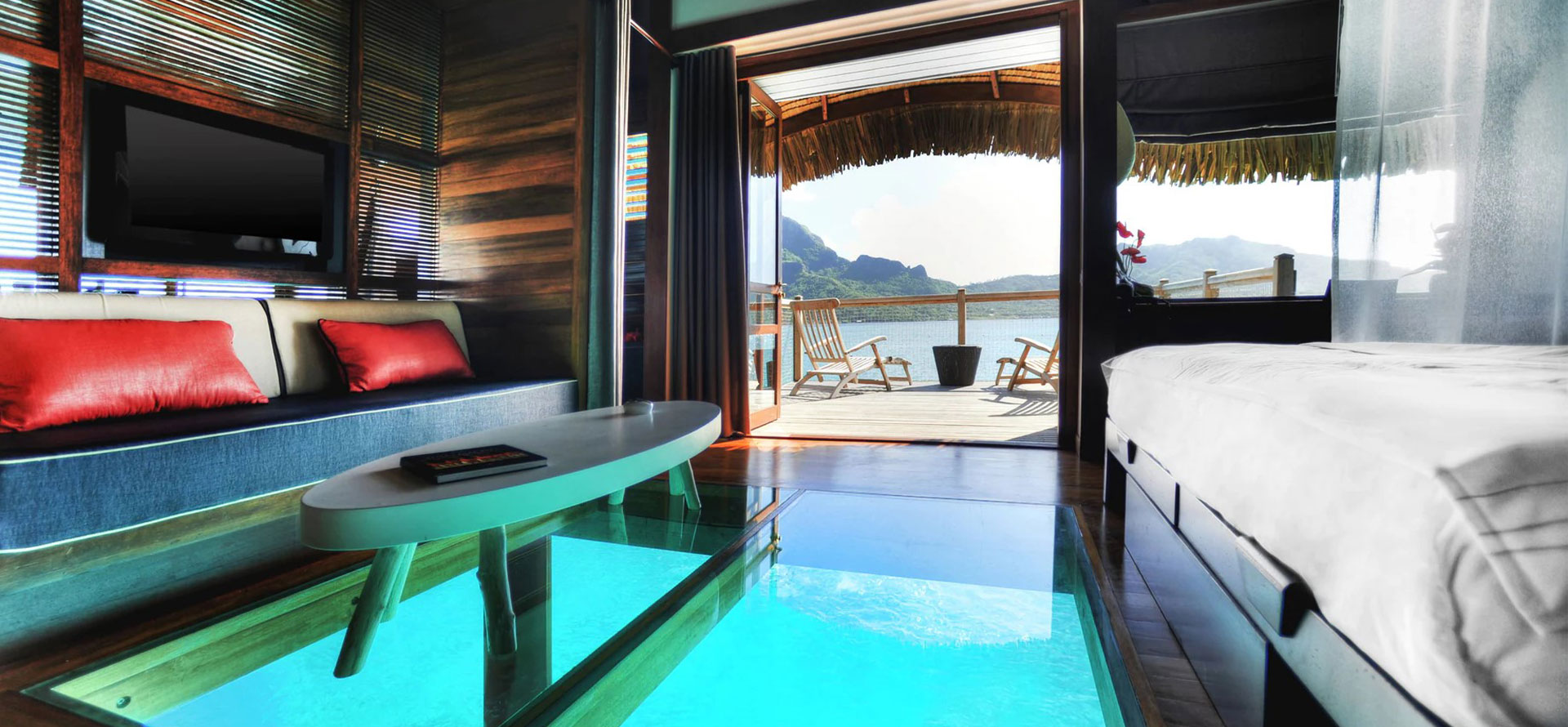 Useful Information!
If you'd like to stay at one though, a Tahiti over water bungalow is more affordable for group vacationing than others. The luxurious 4-star bungalows are very well sought after by vacationers who are looking to experience a getaway for themselves and their loved ones. Before booking an overwater bungalow in Tahiti, you have to take into consideration what facilities the resort offers, how close the bungalows are to the beach or the lagoon, and the available activities such as snorkeling, scuba diving, and jet skiing, as well as the facilities in the bungalow.
The overwater bungalows Tahiti are tastefully furnished and safe. Exuding to the wonderful South Polynesian feel, the huts on the water make you feel close to the culture. The over the water bungalows Tahiti also make a great first or last stop on a tour of the South Pacific, and there are enough restaurants and activities available for a two or three-week stay.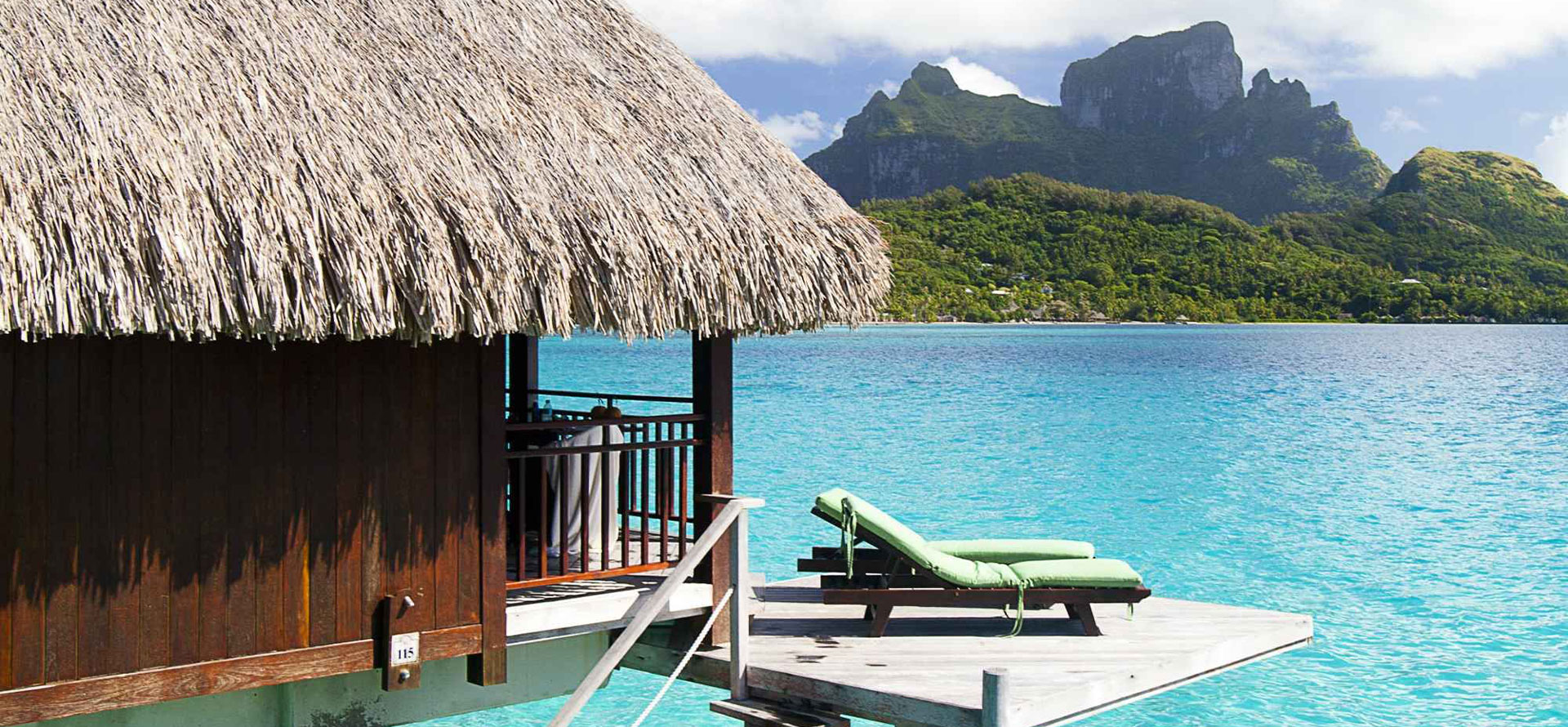 Best Time to Visit Overwater Bungalow Tahiti
The best time to visit Tahiti villas on water is typically between May to October. The weather is generally humid in Tahiti but lesser during this time. Winter in Tahiti brings less rain but the summertime — November to April — can be quite hot, rainy, and humid.
January to April has a temperature that ranges from 86°F to 88°F but it dips slightly from May to October to about 68°F to 84°F. November and December could also be warmer sometimes. Thus, there is a higher influx of tourists during this time when the weather is more favorable. You could also visit during the humid months if you can weather the storms.
Average precipitation increases from November to April, with higher rainfall in December and January of about 13 inches of precipitation for each month. From February to April, precipitation steadily declines from about 10 inches to about 6 inches, while for May to October, precipitation is even lower. The highest amount of precipitation being about 4 inches, and the lowest about 2 inches in September.
Visiting the overwater bungalows in Tahiti from May to October means you could partake in a lot of activities happening at this time, including the International Graffiti Art Festival, Tahiti Golf Open International, and the Heiva.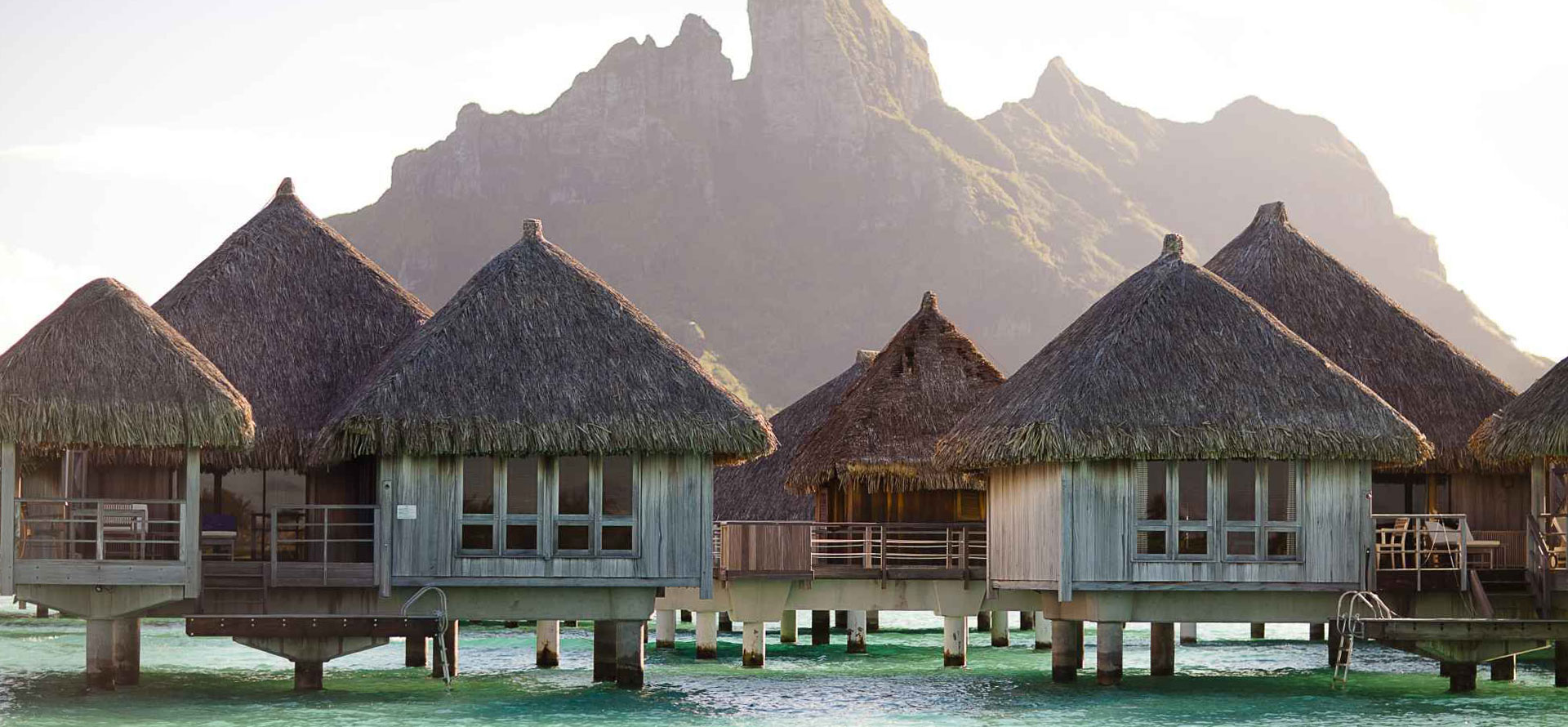 Average Cost of Overwater Bungalows in Tahiti
Tahiti water bungalows are one of the more affordable overwater villas. They range from about $450 per night to $950 per night, depending on the resort. The price is also influenced by when you book, the tourist influx at the time of your vacation, facilities, and activities available to you. You get the best rates when you book for a full week, and they often include one or two extra free days. Also, if you book up to 60 days beforehand, many resorts offer up to 25 percent discount rates.
Some Tahiti water bungalows offer a well-known "feet in the water" feature in their rooms. There are also modern facilities installed to make your stay comfortable.
Prices of the overwater bungalows in Tahiti are dependent on the weather during that time and the amount of tourists coming in. There is a lower number of tourists on the island in January and February, which could be attributed to the unfavorable weather for vacationing during that time. More tourists come in from March to August, so price hikes are normal.
Many resorts also offer all-inclusive packages which consist of room service, a butler service, a tour guide, snorkeling instructors, and lots of other select activities for your entertainment. Be sure to ask and book in advance to get the best possible deals on your money. It is also advisable that you visit during the peak season in Tahiti which is from May up to October.
Conclusion
Overwater bungalow Tahiti offers immediate proximity to the lagoon, freedom of independent accommodation, splendid views, turquoise/pink waters and starry skies — a honeymooner's dream. What's more, they're more affordable yet still feature excellent facilities. The island also affords you excellent food and activities.
The closeness to nature Tahiti offers you is heaven on earth. Its excellent sea life, sunsets and sunrises are perfect for your mood boards and memories. Evidently, Tahiti huts on water is a wonderful place to visit and it's over the water huts are a perfect gateway for you and your lover to enjoy and relax while enjoying the rich culture of the South Pacific.
FAQ
Are overwater bungalows worth it?
There's no simple answer to this question, as it depends on what you're looking for in a vacation. If you're interested in luxury and relaxation, then Tahiti overwater bungalows may be worth the splurge. However, if you're more interested in adventure and exploration, you may find that there are other vacation destinations that better suit your needs.
Why are Tahiti Overwater Bungalows a good choice for couples?
There are many reasons why Tahiti Overwater Bungalows are a great choice for couples. First, the bungalows offer an intimate and private setting, which is perfect for couples looking to get away from the hustle and bustle of daily life. The bungalows also boast stunning views of the lagoon and the surrounding mountains, making them a romantic setting for couples to enjoy. Finally, the bungalows come complete with all the amenities and services that couples would need to have a relaxing and enjoyable stay, such as a private pool, full kitchen, and private beach access.
What's the best month to go to Tahiti Overwater Bungalows?
The best time to visit Tahiti is generally between the months of May and October when the weather is cooler and drier. However, peak season falls between June and August so you may want to plan your trip outside of these months to avoid the crowds.
What is the cheapest month to go to Tahiti Overwater Bungalows?
The cheapest month to go to Tahiti Overwater Bungalows is typically May. However, prices can vary greatly depending on many factors, so it's best to use our search engine to compare prices for your specific dates.
Our Favorite Hotels & Resorts Full Info
Tags: best travels deals, honeymoon suite israel, maui all inclusive family resorts, best time to travel to israel, nigeria or seychelles vacation, honeymoon in tulum mexico, most beautiful beaches in hawaii, best month to visit turks and caicos, all-inclusive resorts costa rica adults only, best time to travel to namibia