Choosing the perfect location to celebrate the biggest night of your life is one of the most difficult decisions you'll ever have to make. You want a tranquil location with dreamy views, where you and your significant other can enjoy a blissful romantic time together. When it comes to honeymoon vacation spots, you can't do much better than St. Lucia. This Caribbean island offers a diverse landscape and sultry atmosphere, making it the ideal spot to unwind for your dream honeymoon.
This article will serve as a guide, providing all the information you need when planning a honeymoon in St Lucia.
Best Hotels & Resorts
Best hotel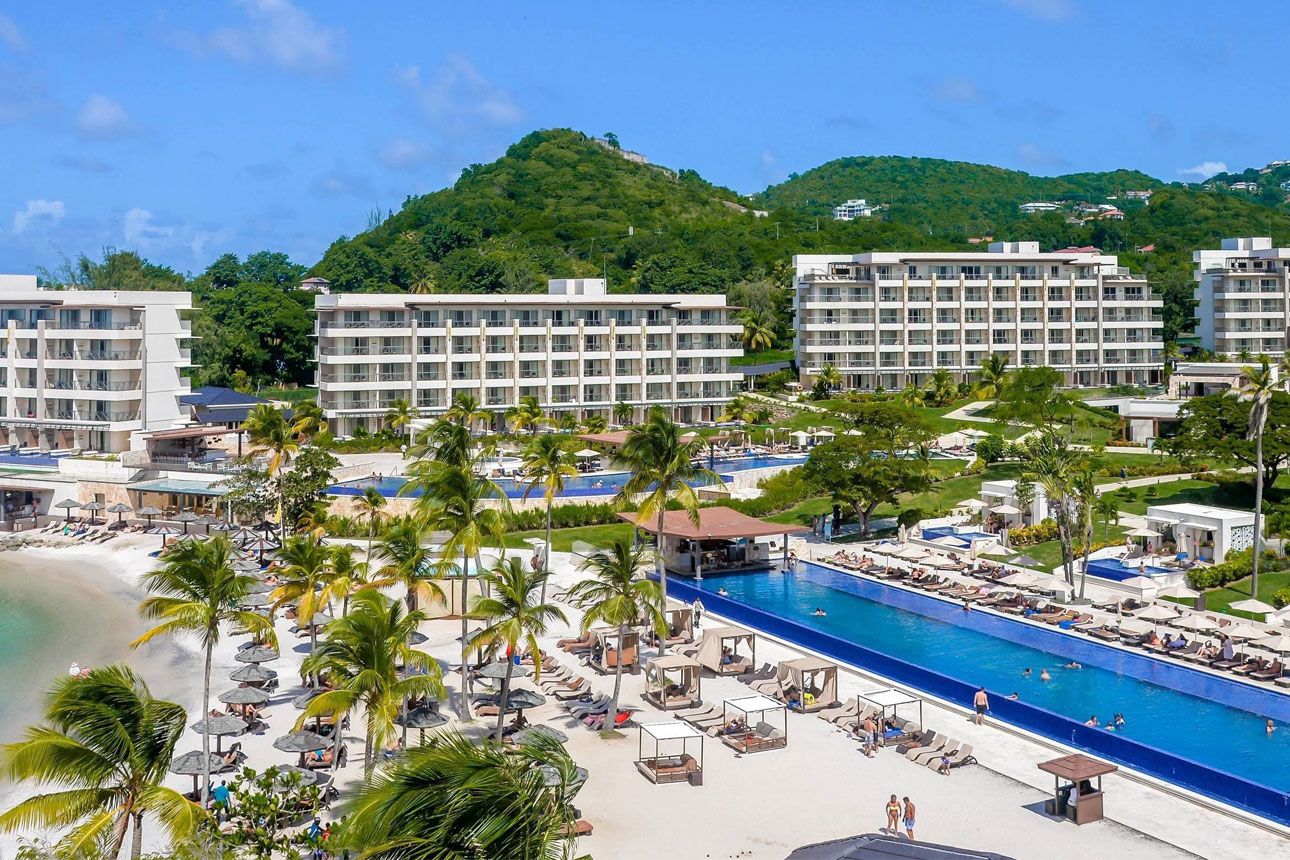 Hideaway at Royalton Saint Lucia, An Autograph Collection All Inclusive Resort - Adults Only
$624.00
Price per night from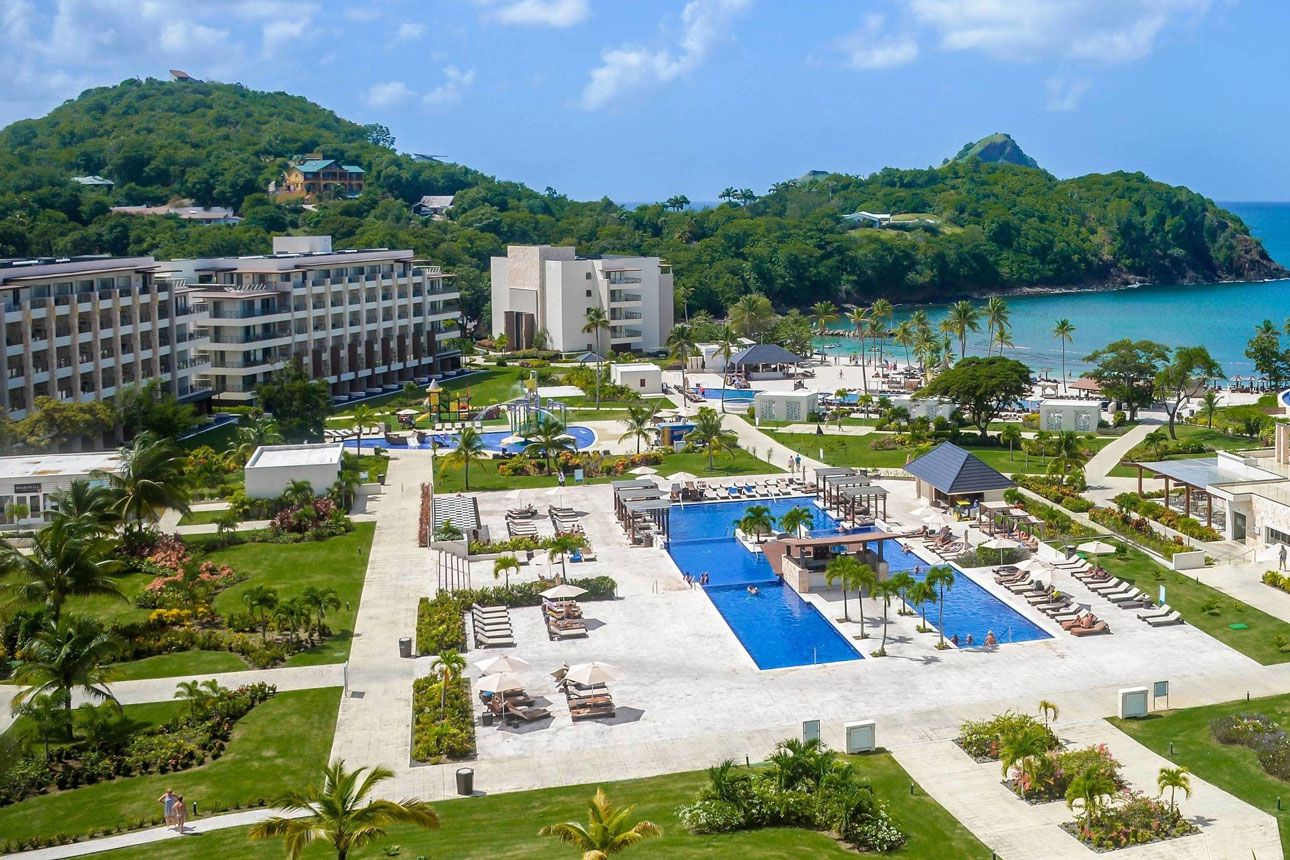 Royalton Saint Lucia, An Autograph Collection All-Inclusive Resort
Pool
Free WiFi
Air conditioning
$464.00
Price per night from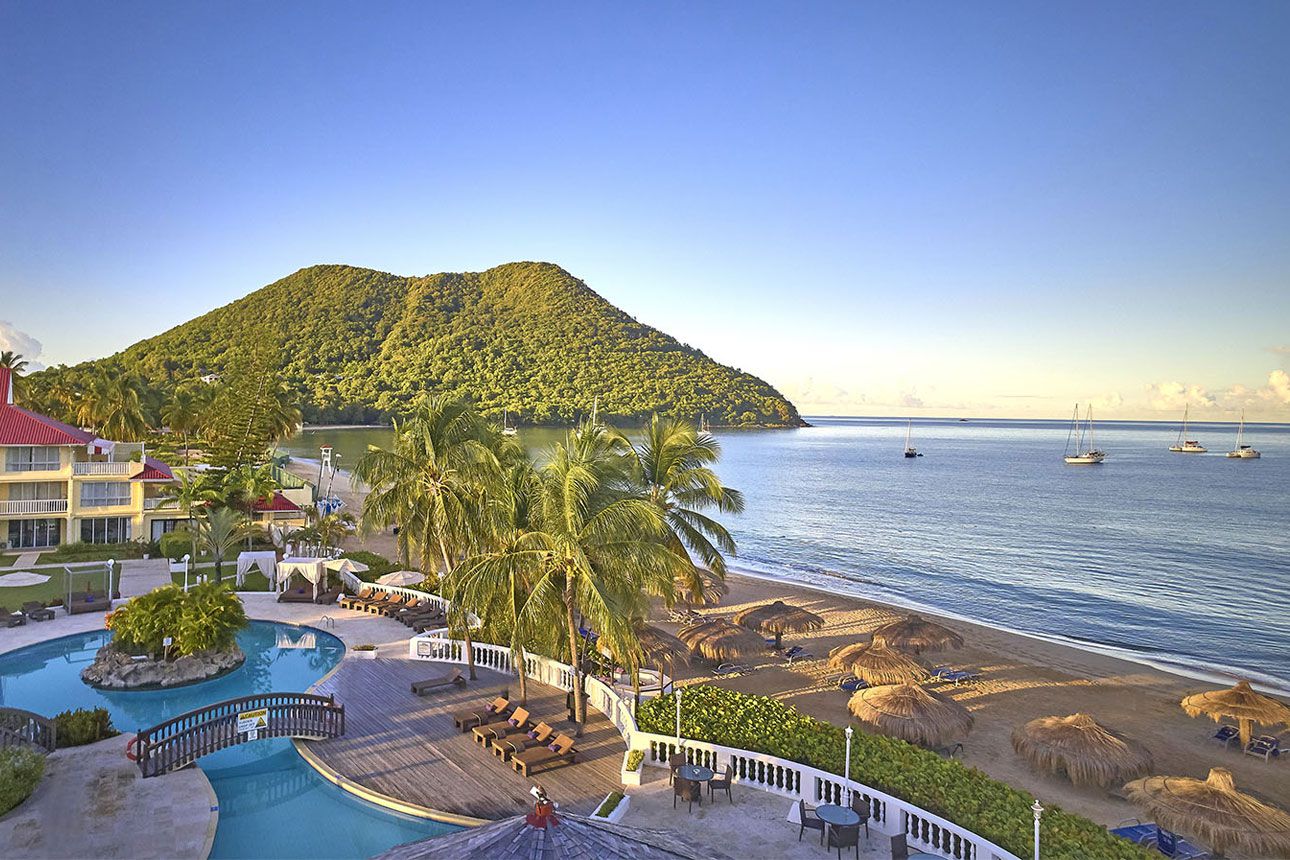 Mystique St. Lucia by Royalton
Gym
Air conditioning
Free parking
$211.00
Price per night from
Bel Jou Adults Only - All Inclusive
Air conditioning
Free parking
Free WiFi
$255.00
Price per night from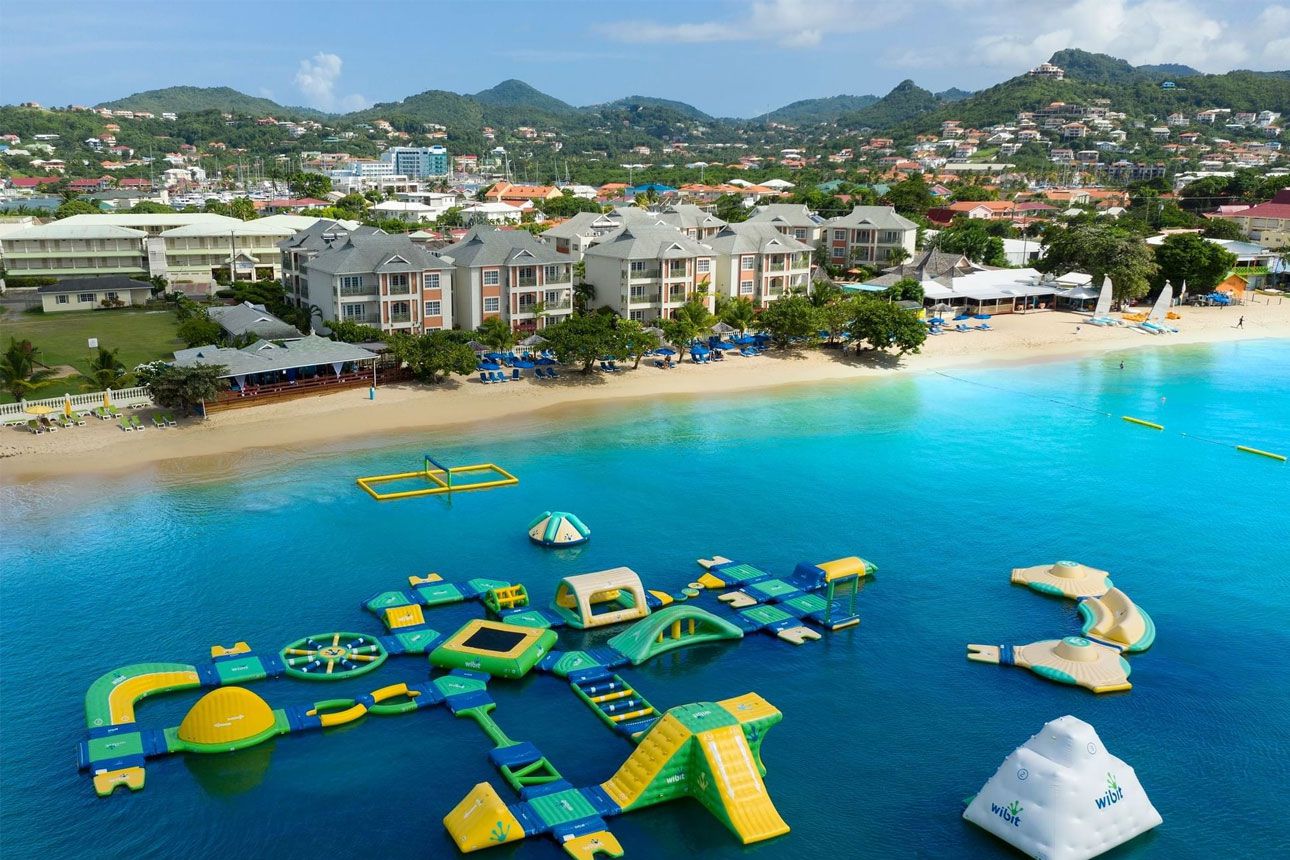 Bay Gardens Beach Resort & Spa
Pool
Free parking
Non-smoking
$183.00
Price per night from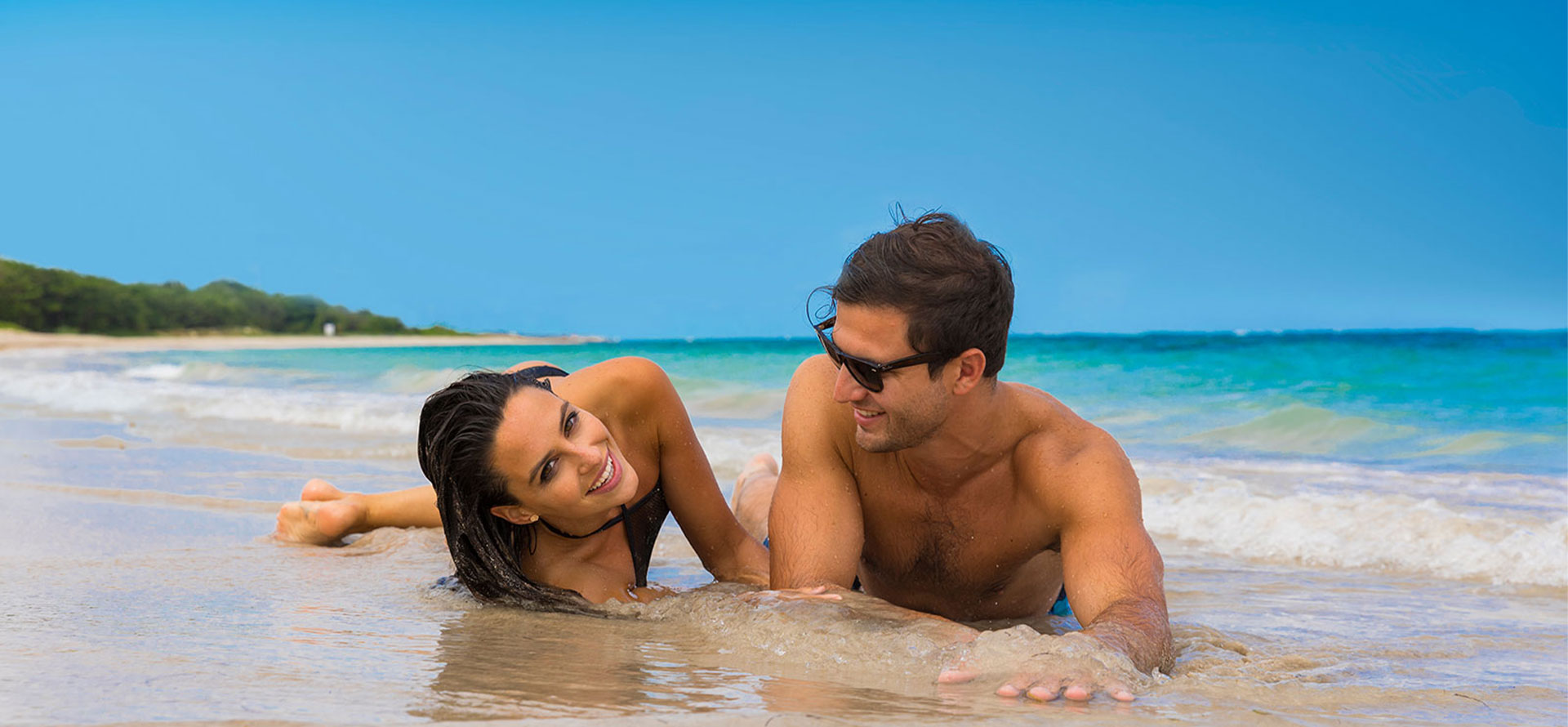 Best Time for Honeymoon in St. Lucia
Like all vacation locations around the world, St. Lucia has its peak moments when tourists are advised to visit. Before embarking on your honeymoon with your spouse, you need to be aware of the best visiting time to enjoy optimal weather on the island.
May and June are often touted as the best time to take a trip to this Caribbean island. During this high season, you and your partner will get to enjoy the most sunshine with a welcoming temperature, reaching highs of 70s to 80s. In addition to that, you get access to desirable rooms at the most luxurious hotels on the island for reasonable rates. If you or your partner are a music lover, you might want to plan your honeymoon from early May to experience the annual Jazz and Arts Festival.
If you require less traffic or an environment with a laid-back vibe, you can plan your vacation for late June to November. This is also the period to watch out for if you're looking to find accommodation at a lower rate. St Lucia enjoys the highest rush of crowds between December to April, so you can expect to pay more for your time on the island if you're honeymooning during this time.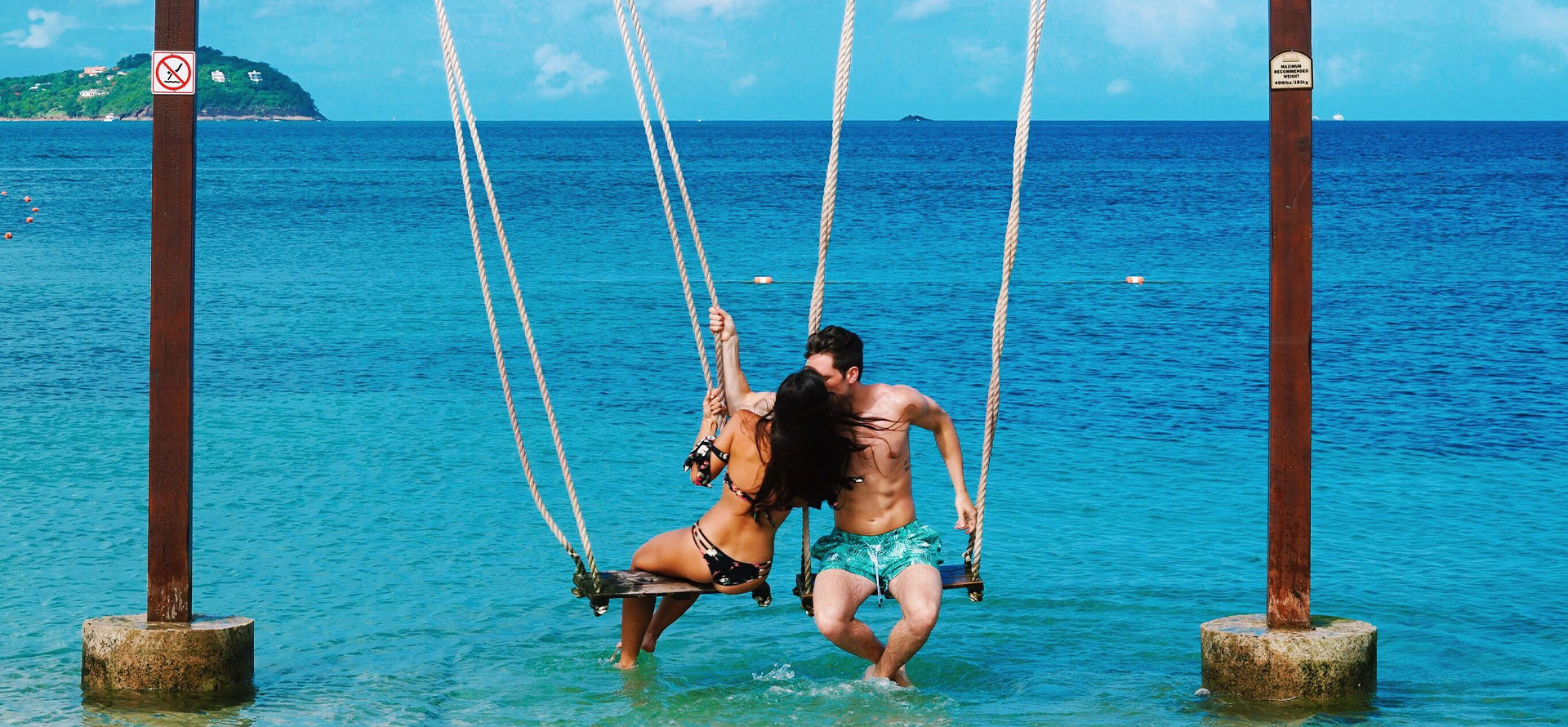 Average Cost
As noted earlier, the cost of vacationing in St Lucia is not the same all year round. You might be able to spend less to visit the island if you pick just the right moment for your honeymoon.
A get-away in St Lucia is most expensive during the high season of December to April. If you plan to visit during this period, brace yourself for pricey room rates reaching up to $1000 per night. This is primarily due to the crowds that the island welcomes in this season. If you're looking to be economical during your honeymoon to the Caribbean island, you can plan your visit for May and June. You get the best value for money during these two months as popular spots in St. Lucia advertise rooms for more affordable prices. Booking accommodation early also helps you secure the best rate during your stay on the island. If deals between May and June still prove to be too pricey, you can save big on your honeymoon if you're willing to take a chance by visiting during the Atlantic hurricane season. The downside is that the weather is not usually at its best, so a good portion of this special time with your partner may be spent indoors.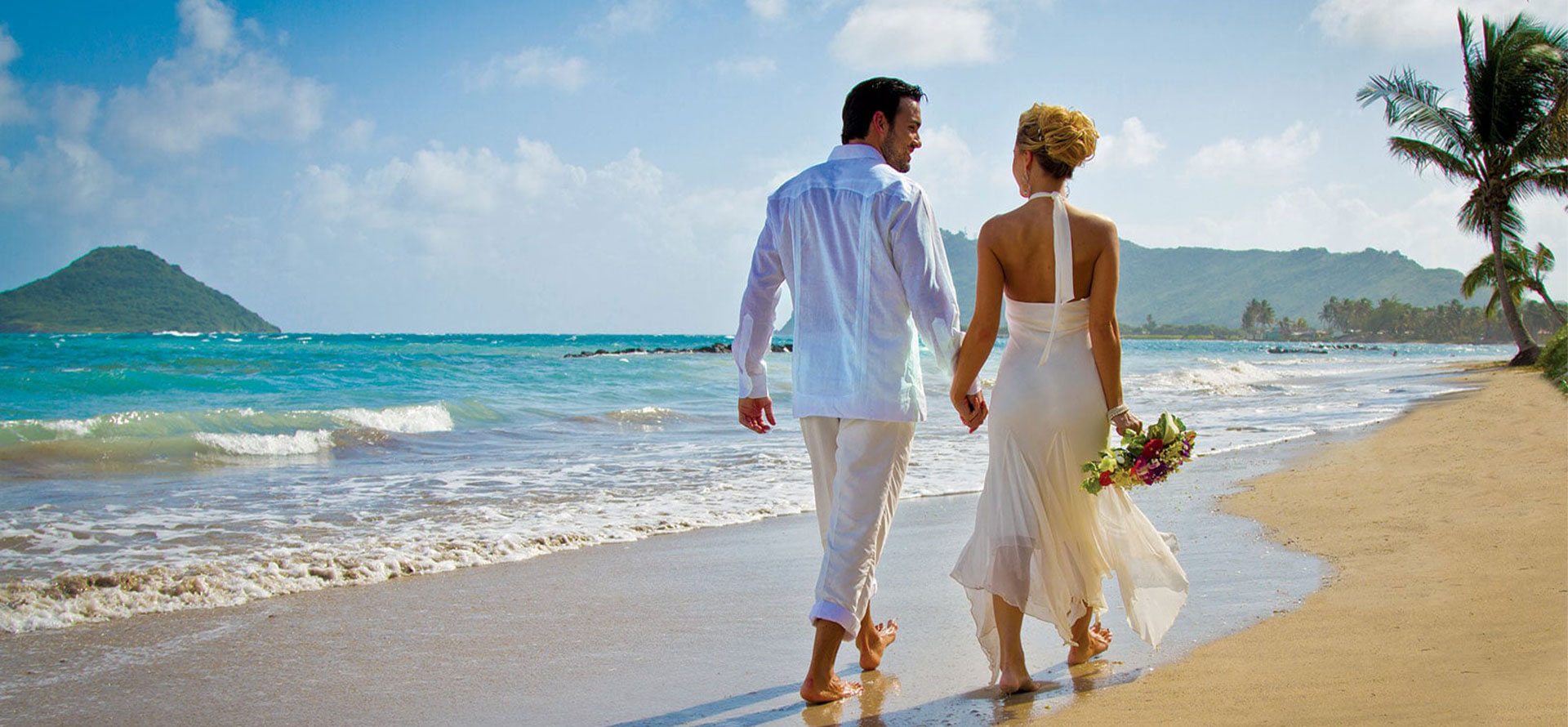 Things to Do In St. Lucia for Honeymoon
Apart from its beautiful and romantic landscape, St Lucia has tons of activities in store to keep you and your significant other engaged during your time on the island. Before setting off to this tropical space for a loving time with your partner, read on to find all the fun stuff that you can get to experience.
Experience volcanic wonders:

St Lucia is home to the world's only drive-in volcano, Sulphur Spring, so a visit to this unique spot should top your list while you're on the island. You and your spouse can have your guide drive you through the volcano as you take stops to enjoy the steam and bubbling mud of this natural beauty.

Experience local culture:

One thing to add to your honeymoon bucket list as you plan your trip to St Lucia is a visit to the Cathedral Basilica of the Immaculate Conception. This large church is one of the most beautiful in the Caribbean. Get ready to be absorbed by captivating colors of Caribbean and African origin. Not leaving out the internal calm you get from listening to the soaring voices of the choir.

Scuba diving:

Saint Lucia is renowned for its excellent diving sites, and your honeymoon to the island won't be complete until you share this experience with your spouse. Many of these diving locations are near the island's premier resorts, so you don't have to worry about commuting. If you're new to scuba diving, beginner lessons are available to set you on your way.

Hiking to Gros Piton:

St. Lucia's emblematic pitons located at the center of the island are one of the most pleasing sights to experience. Get ready for a strenuous two-hour hike to the summit of the 2600 feet mountain, but you can look forward to the magnificent view from the Petit Piton as your reward.
There are other activities to enjoy at St. Lucia: stroll the beaches,sunset cruises, the Pigeon Island National Landmark.
Conclusion
With its rich heritage and stunning landmarks, you can expect to enjoy the time of your lives while you celebrate your union with your partner at St. Lucia.
FAQ
Is St Lucia expensive for a honeymoon?
No, St Lucia is not expensive for a honeymoon. In fact, it can be quite affordable if you know where to look. There are a few ways to save money on your honeymoon in St Lucia, such as staying in an all-inclusive resort, booking your travel and accommodation in advance, or taking advantage of package deals.
Is St Lucia good for couples for a honeymoon?
St. Lucia is a beautiful island that offers many romantic activities and attractions for couples on their honeymoon. There are plenty of things to do on the island, from relaxing on the beach to exploring the rainforest. St. Lucia also has a number of luxurious resorts that offer honeymoon packages with everything you need for a romantic getaway.
What part of Saint Lucia is the best to stay at for a honeymoon?
The answer to this question is going to be different for every couple. It really depends on what you are looking for in a honeymoon destination. If you want a place that is quiet and relaxing, you might want to stay in the north of Saint Lucia. If you are looking for more of an adventure, you might want to stay in the south. The north of Saint Lucia is home to some of the most beautiful beaches in the world. If you are looking for a place to relax and enjoy the sun, this is the perfect spot for you. There are also a few resorts in this area that offer honeymoon packages.
What is the best month to visit St. Lucia for a honeymoon?
The best time to visit St. Lucia for a honeymoon is from mid-December to mid-April. This timeframe offers the most comfortable weather conditions on the island, with average temperatures ranging from 78-88 degrees Fahrenheit. Additionally, this timeframe typically has less rain than other times of year. If you're looking for the best possible weather conditions for your honeymoon in St. Lucia, this is the time to visit.
Top Hotels & Resorts
Tags: travel, adults only playa del carmen resorts, st louis hotels near airport, bahamas or cancun, hotel near albany airport, atlantic city rooms with balcony, richmond boutique hotels, mazatlan resort all inclusive, houston hotels with city view and balcony, all inclusive family resorts bermuda, underwater resort, hotels downtown st augustine, nicest hotel in oregon, best resorts in turks and caicos, hotels with jacuzzi in room in chicago, best luxury resorts in smoky mountain, best pet friendly hotels in knoxville, airport hotel cleveland, florida all-inclusive packages, all inclusive hotels pennsylvania