Out of many destinations in the world that are common for honeymoons, one that is often underrated is the stunning Caribbean destination of Puerto Rico.
This island is easily accessible by flight and has more to offer than your typical beach destination. If you choose to have a Puerto Rico honeymoon, you can visit the culturally rich Spanish capital of San Juan. In San Juan, there are stunning cobblestone streets, architecture, nightclubs, and casinos. If you and your spouse prefer to kick it back and relax, there are a lot of Puerto Rico honeymoon resorts that offer candlelit dinners and intimate experiences.
With so much to do in Puerto Rico, it can often be overwhelming for newlyweds to plan the perfect honeymoon.
Best Hotels & Resorts
Best hotel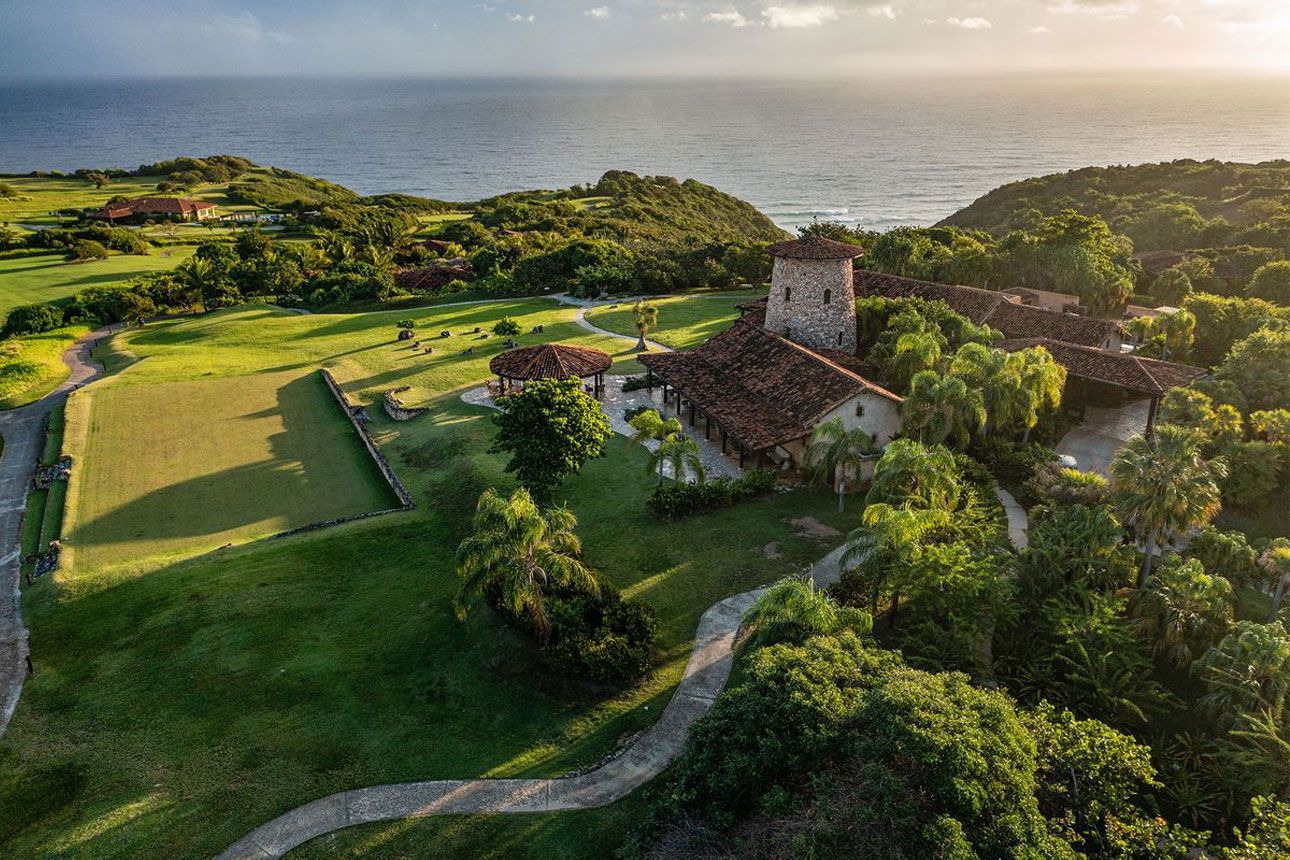 Spa
Tennis court
Luggage storage
$495.00
Price per night from
Fairmont El San Juan Hotel
Pet-friendly
Non-smoking
Gym
$314.00
Price per night from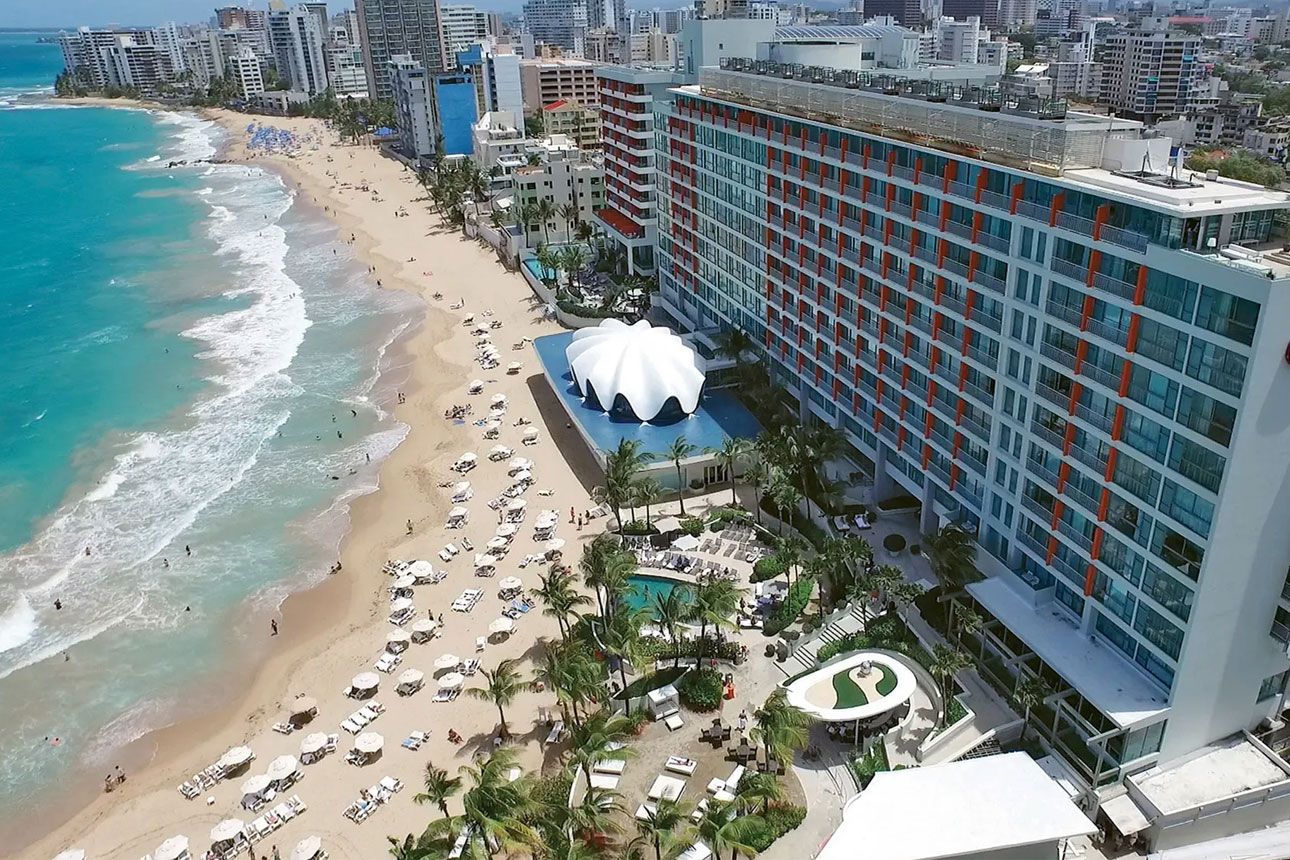 La Concha Renaissance San Juan Resort
$369.00
Price per night from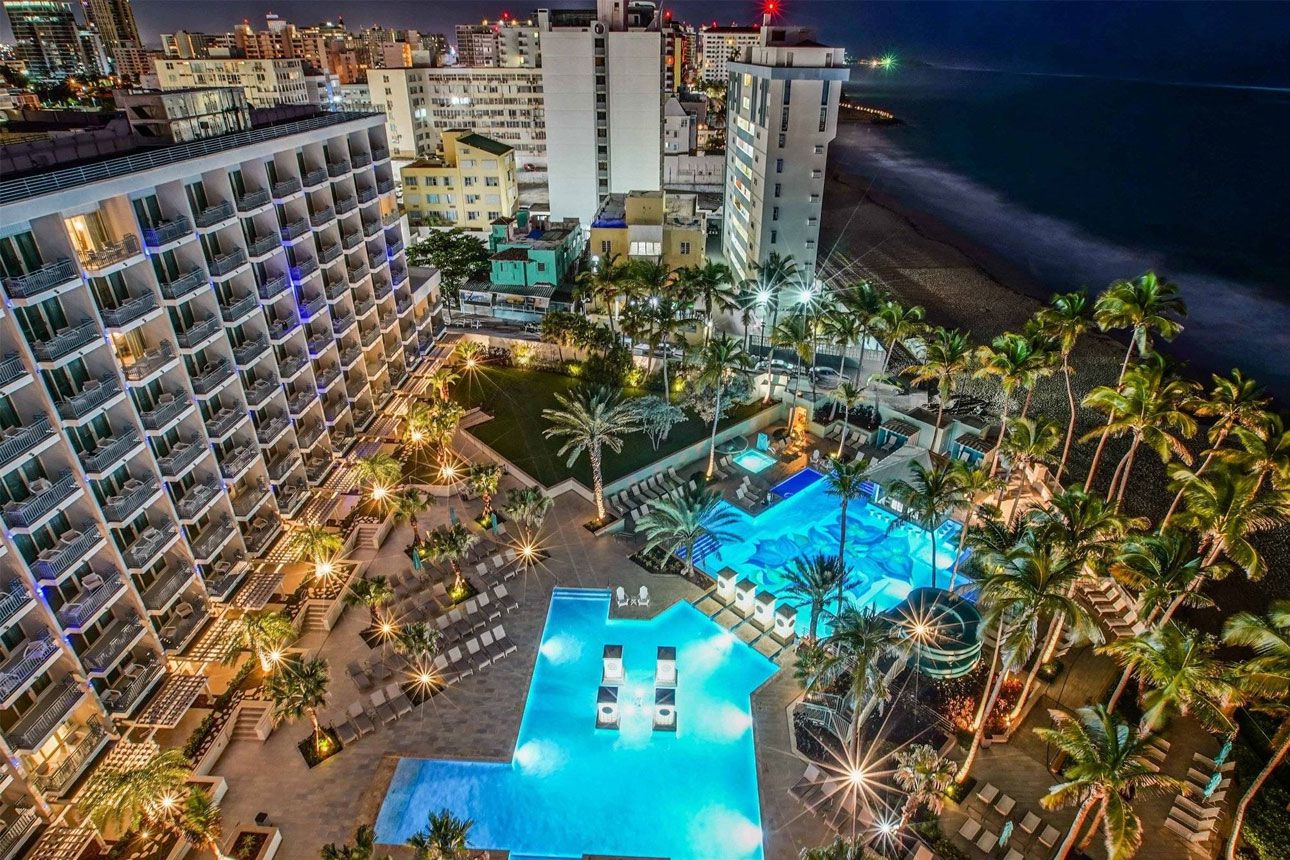 San Juan Marriott Resort & Stellaris Casino
Free WiFi
Parking available
Non-smoking
$299.00
Price per night from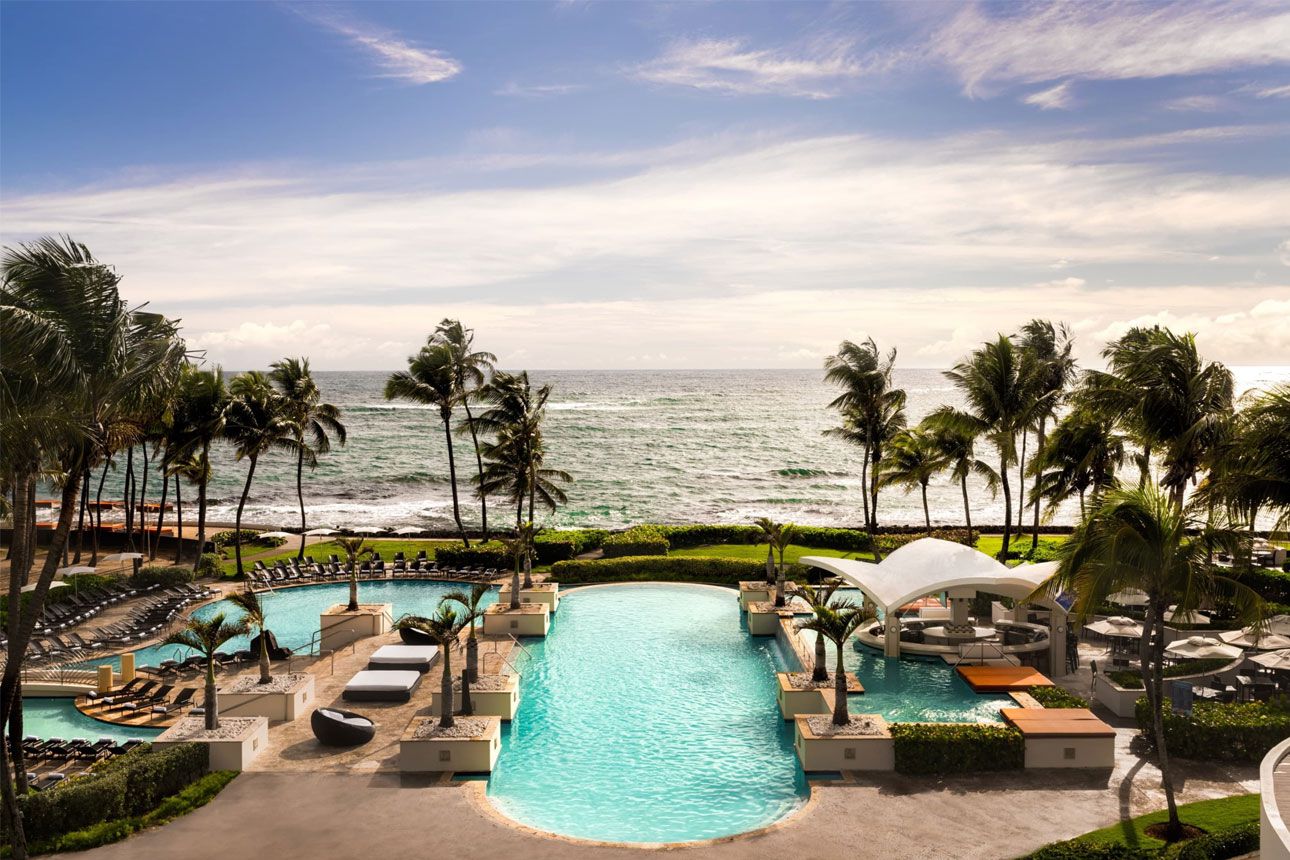 $269.00
Price per night from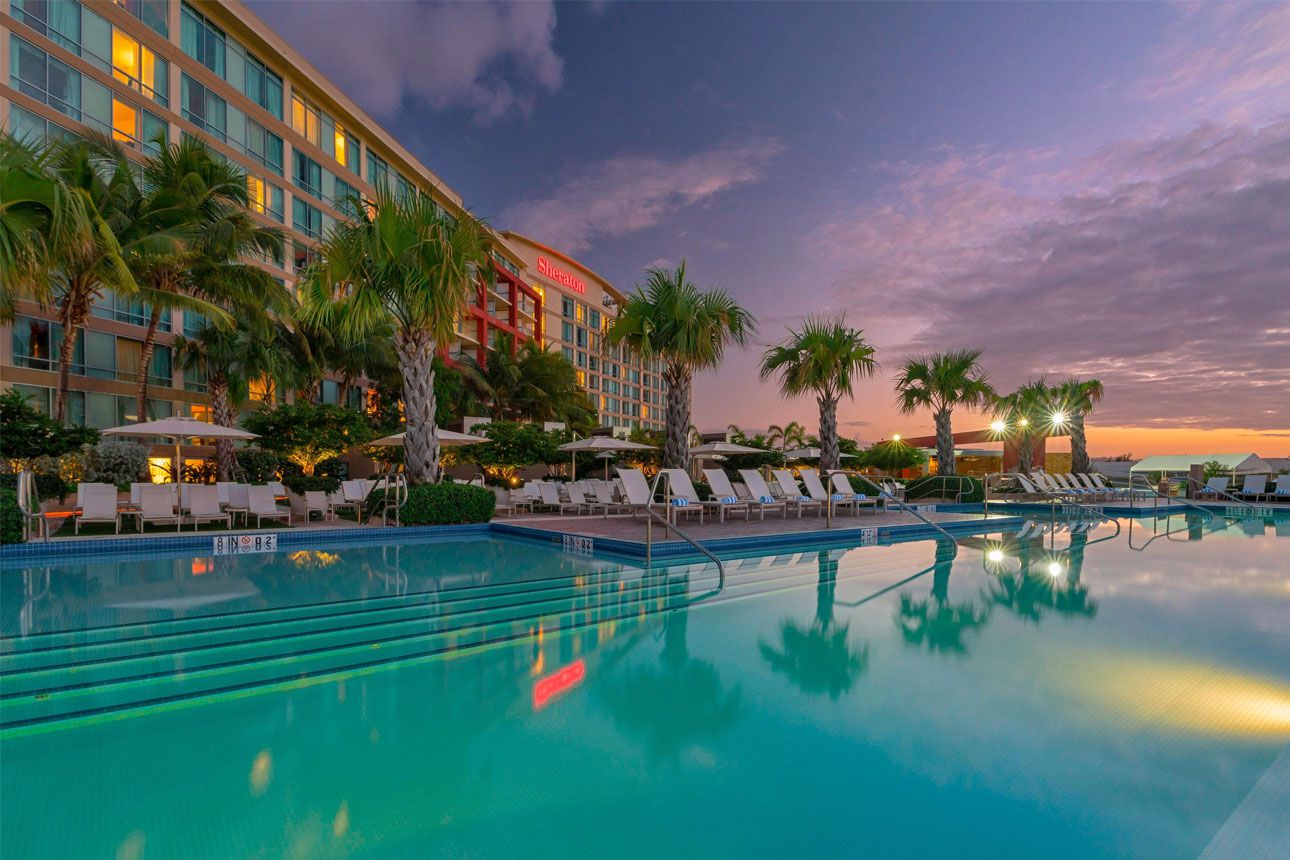 Sheraton Puerto Rico Hotel & Casino
Pet friendly
Air conditioning
Gym
$206.00
Price per night from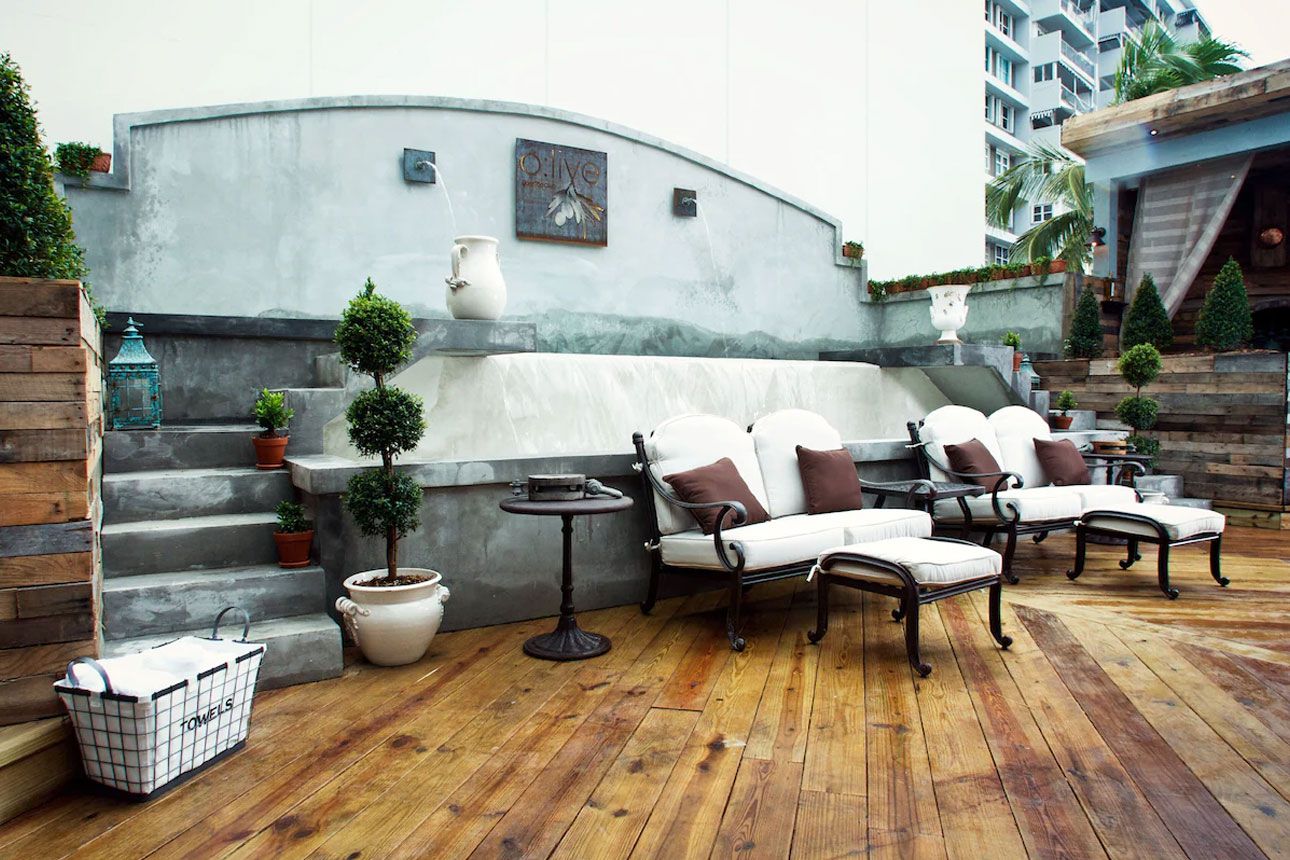 O:Live Boutique Hotel, A Small Luxury Hotel of the World
Parking available
Bar
24/7 front desk
$209.00
Price per night from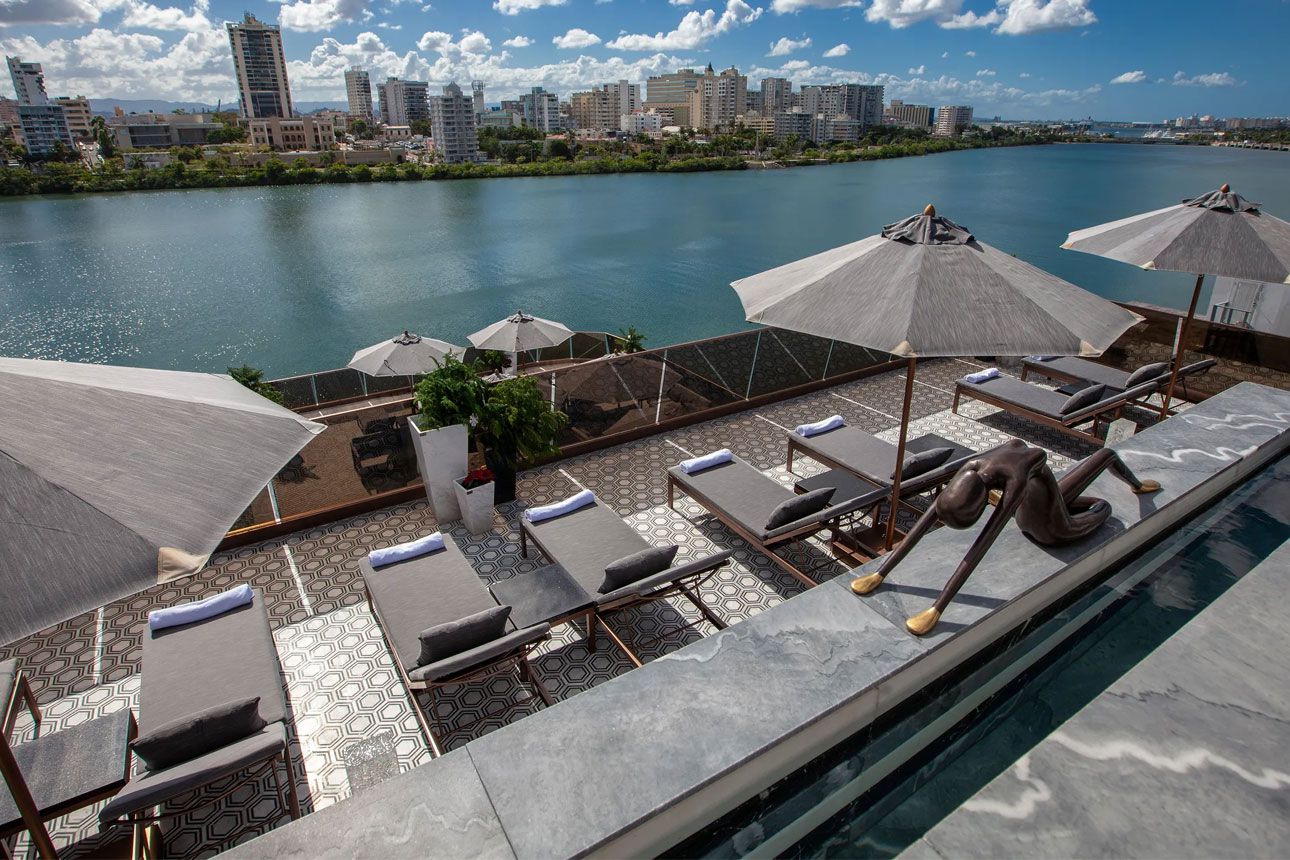 O:LV Fifty Five Hotel - Adults Only
Front desk
Valet parking
Free Wi-Fi in all rooms!
$239.00
Price per night from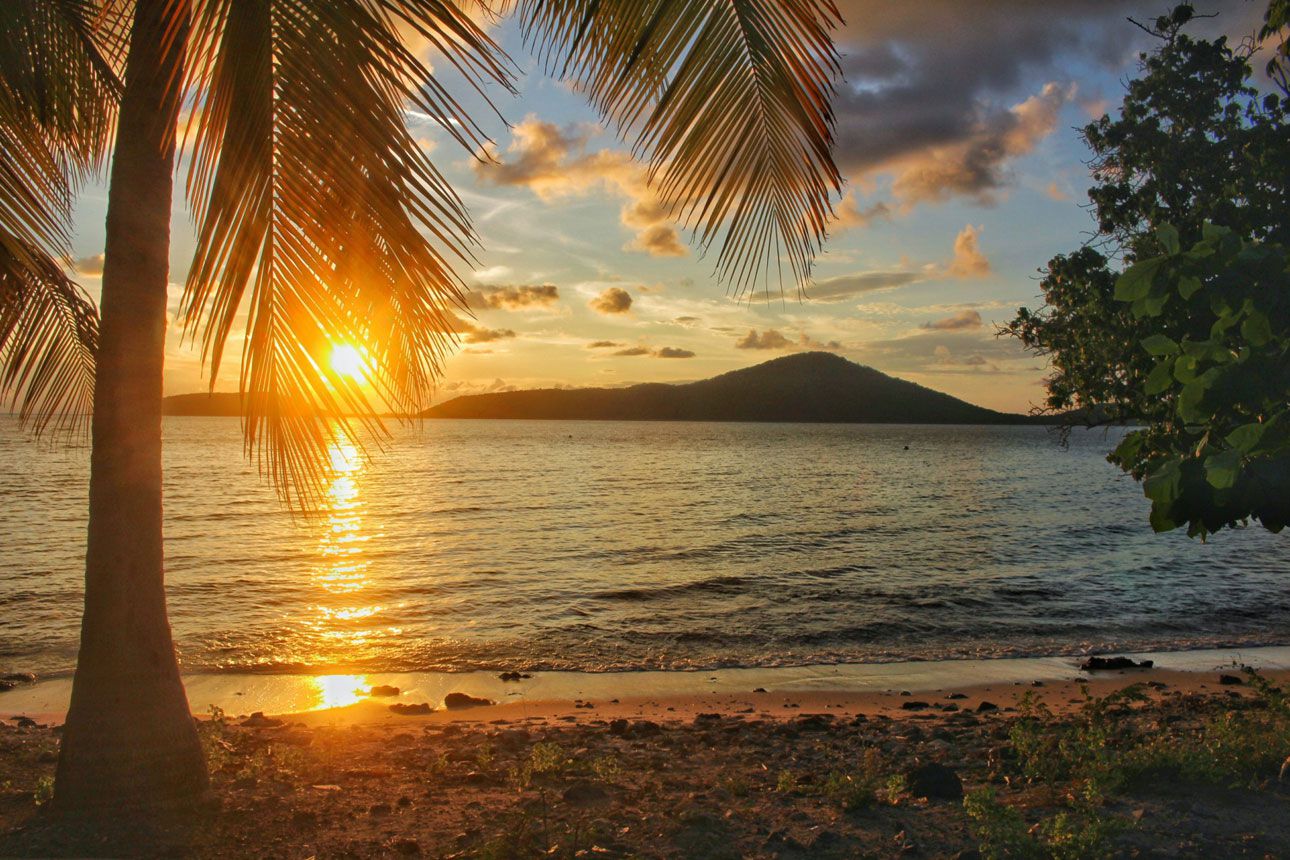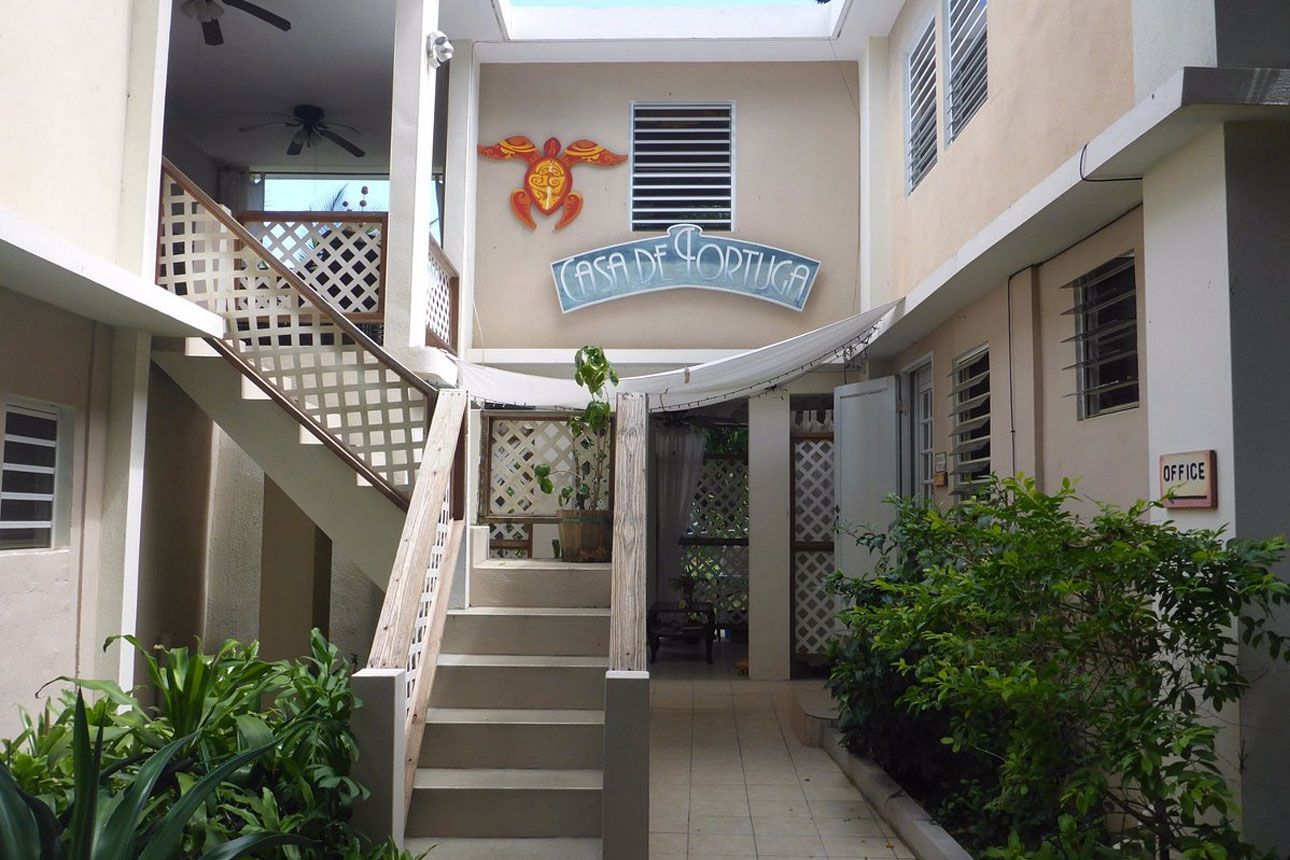 Casa de Tortuga Guesthouse
Free parking
Free WiFi
Pool
$115.00
Price per night from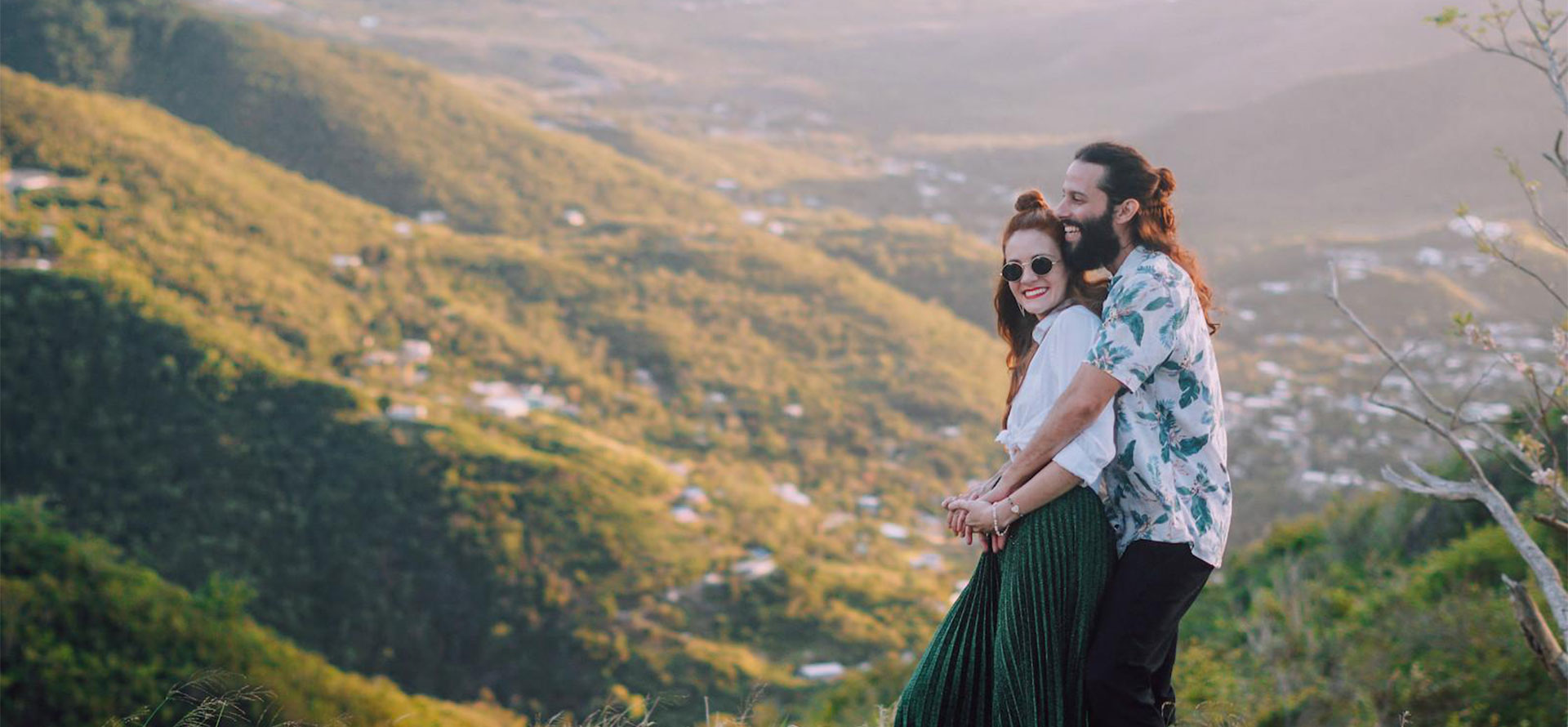 Best Time for Honeymoon in Puerto Rico
If you're looking for the best weather for your honeymoon in Puerto Rico, then you might want to visit April till June. During this time, the weather is at its best, around 80 degrees, has little summer heat and humidity. Therefore, giving you still a tropical experience but one that's not too hot to bear. It's also just after the busier season, so the crowds of tourists tend to die a little bit down following the winter period.
But if these dates aren't entirely suitable for you, here are some additional insights for booking Puerto Rico honeymoon packages in other months:
December - March:

During this time, it's peak tourist season, and hotels and resorts are pretty expensive. The temperature through these months tends to be in the low 80s. Hotels in San Juan are more affordable than the coastal areas on the island.

July - September:

If you're looking for a Puerto Rico honeymoon suite then they could often be the cheapest around these months. Part of the reason is that during this time, the temperatures peak into the high 80s; it's incredibly hot and humid. Moreover, the lack of tourists means you won't have to compete for a spot at the pool or beach.

October - December:

During this time of year, airfare can be quite reasonable for many countries, making honeymoon packages in Puerto Rico a little bit more affordable. In these months, the weather starts to cool down in preparation for the winter season, just before tourists come. You can enjoy a lot of the excursions without the long lines.
Average Cost
The cost of a honeymoon in Puerto Rico can vary based on a range of factors such as the availability of flights, time of year you're visiting, hotels, and activities you and your spouse wish to partake in.
If you want to save a bit of money on your accommodation, you should avoid going between April and June as this is the peak tourist season. During this time, Puerto Rico all-inclusive honeymoon hotels and resorts will be really expensive to stay in due to the high demand. It's also a busy time with locals, as there are several festivals in this time like Saborea, Campechada, Noche de San Juan, and more.
On the contrary, if you travel during hurricane season between July-November, with the peak month being September, you will have many more hotels offering cheaper deals for honeymoon suites in Puerto Rico.
Moreover, the cost of where you can stay may vary based on the location of Puerto Rico you decide. For example, its capital San Juan is a lot more affordable than some all-inclusive and exclusive hotels on the country's coastline.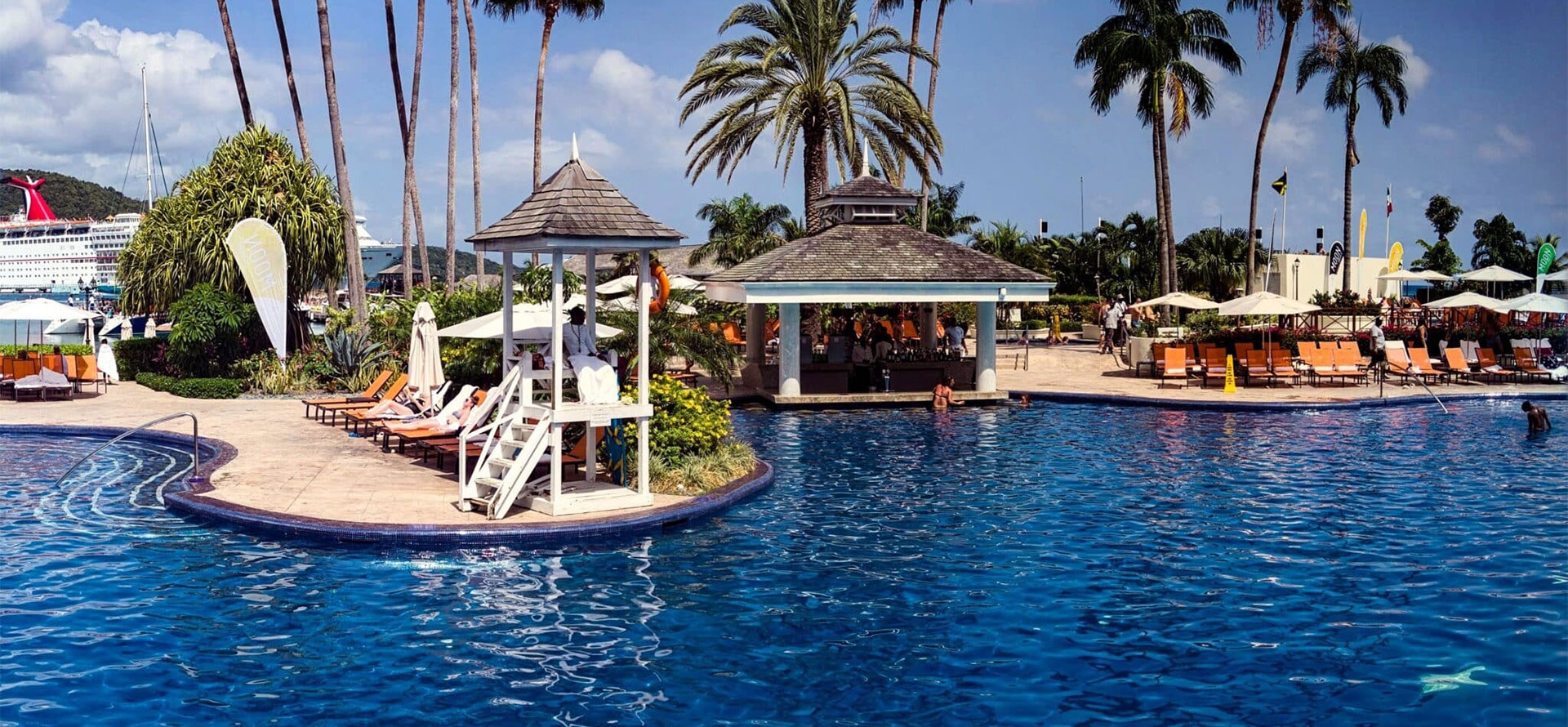 Things to Do in Puerto Rico for Honeymoon
Puerto Rico is an island that has something to offer for any newlywed couple. If you're a fan of culture, history, and arts, you can visit its capital. San Juan has so many Latin influences, in its restaurants where you can eat tapas or even participate in a salsa class. The streets are also colorful with unique architecture.
History does not stop there; Puerto Rico also has centuries-old fortresses like EL Morio and La Fortaleza. Here you can take footsteps into the past, exploring the history of the Caribbean and Americas together. The island also has a range of stunning pristine white beaches where you can lounge on. Even better, you can take to water sports like kayaking in its stunning bays by day and see its glow - in - the dark beaches by night. There are many options for intimacy, such as romantic dates on the beaches, taking part in horseback riding on the shore, surfing, or snorkeling lessons in the Rincon.
Moreover, it also has a tropical rainforest where you both can hike and swim under waterfalls and see exotic animals. Here you can find a range of bats, the Puerto Rican boa, Sharped hawk, Bananaquit, and more!
FAQ
Is Puerto Rico good for a honeymoon?
Puerto Rico is a great place for a honeymoon for couples who want to enjoy both the beach and the city. San Juan offers a variety of activities and attractions, from historical sites to nightlife, while the beaches of Puerto Rico offer a more relaxed atmosphere. Honeymooners can find plenty of romantic restaurants, resorts, and activities to enjoy on the island.
How much does it cost to honeymoon in Puerto Rico?
Puerto Rico is a beautiful place to honeymoon, and the average cost of a honeymoon in Puerto Rico is $4,000. However, there are many ways to save money on your honeymoon in Puerto Rico. Stay at an all-inclusive resort: All-inclusive resorts often offer discounts on honeymoons.
Do Puerto Rico have all inclusive resorts for a honeymoon?
Yes, Puerto Rico has plenty of all inclusive resorts that would be perfect for a honeymoon!
Top Hotels & Resorts
Tags: travels deals, john wayne hotels close to airport, best overwater bungalows in the thailand, albuquerque hotels airport, all-inclusive ocho rios, hotels san jose airport, resort hotels in flagstaff, best orlando all inclusive, st thomas vs st croix vacation, most beautiful beaches in cancun, silverwood theme park hotel, virginia resort all inclusive, phoenix boutique resort, st maarten adults only resorts, resort hotels in north carolina, oracle park hotels, lake tahoe vacation resorts, all inclusive hotels in poconos, overwater bungalows in tahiti, san antonio hotels close to airport