Barbados is one Caribbean Island you don't want to miss out on when it comes to your honeymoon. Every year, couples worldwide kick back on their honeymoon in Barbados, drinking rum cocktails, and relaxing on the island's white sandy beaches. It's also an English-speaking Island, making it easy for newlyweds to visit and travel around. Here you and your spouse can spend time making majestic memories like swimming with turtles and dolphins uncovering secret beaches and caves around the island.
Honeymoon Barbados is a paradise; there are a lot of opportunities, experiences, and places for intimate moments with your other half. Moreover, there are over 4000 types of accommodation on the island, who are all ready to host you and give you the honeymoon of a lifetime. However, due to the large number of hotels and resorts on the island, it can be time-consuming to decide which is best for you.
Our Favorite Hotels & Resorts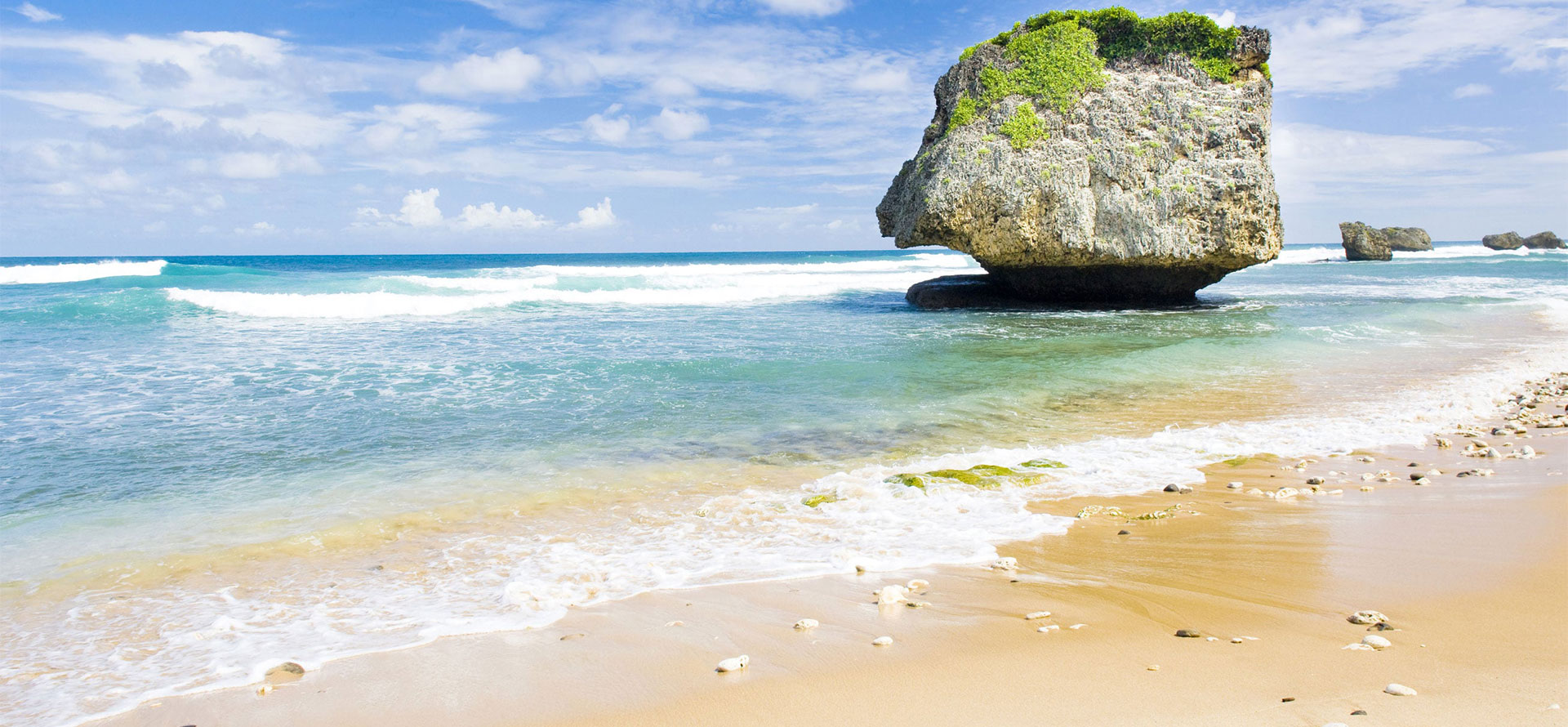 Best Time for Honeymoon in Barbados
Generally, Barbados tends to have two distinct seasons a year: the rainy and dry seasons. The dry season happens from December to June. This is often seen as the best time of year for newlyweds to visit Barbados.
Part of the reason for this is that the weather is drier and not prone to rain. The evenings during this season have a gentle cool breeze and tend to be more popular with tourists.
Whereas the rainy season falls between July to November. Unlike other Caribbean islands, Barbados does not really experience hurricanes, but it does get a fair bit of rain.
January:

This is one of the peak months for travelers to come to Barbados, as the days are mainly filled with the sun with very few tropical showers. The average temperature tends to be 82.4°F. If you plan on booking your honeymoon at this time, you should do so months in advance, as Barbados' all-inclusive honeymoon packages are at their most expensive this month.

February — April:

These months are often the driest of the whole year and have temperatures running from 73.4°F - 86°F.

May:

During this month, prices tend to be a bit lower and more rain than the previous months. On average, the temperature is between 77°F - 87.8° F.

June:

If you plan on traveling in June, you could likely experience short tropical showers throughout the days. The temperature tends to be the same as in May and still has a lot of sun in the days.

July-November:

During this time, there are high amounts of rainfall each day. Because of this, Barbados honeymoon packages are often at their cheapest. While there's lots of rainfall, the showers only last for short periods, and there's still plenty of sunshine. However, you may experience tropical storms. During these months, the weather ranges between 78.8°F - 87.8° F.

December:

In December, tourists start to pick up, with many people booking a Christmas vacation year in advance. There's slight rain, but most of the time, it's sunny, and daytime temperatures vary between 73.4°F - 84.2° F.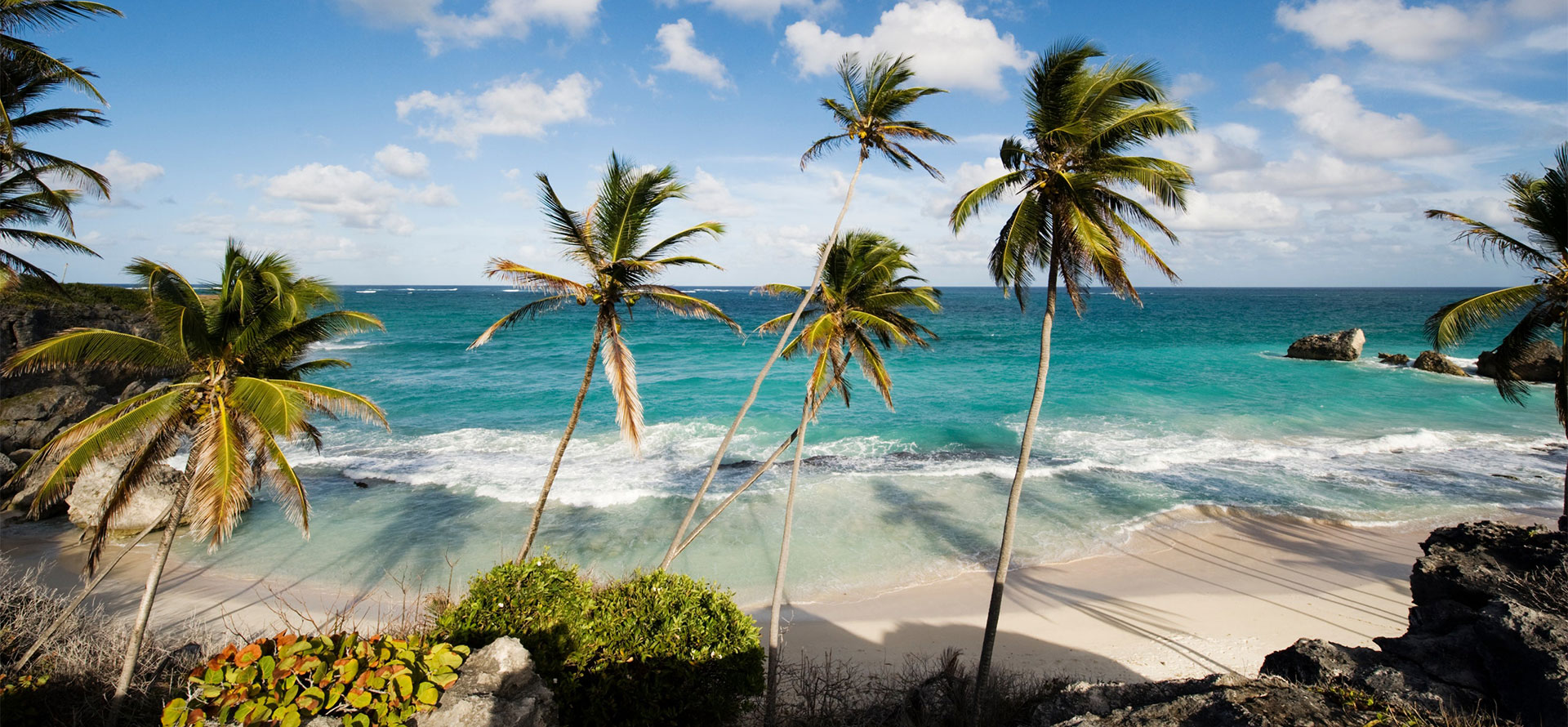 Average Cost
There's no set price to expect when it comes to having your honeymoon in Barbados. In fact, the cost of your honeymoon can depend on the type and grade of accommodation you stay in. For example, if you wish to have an all-inclusive Barbados honeymoon, this could be a lot more expensive than staying in a boutique guesthouse. Similarly, if you want to opt for a spa resort, cruise ship, or a holiday with excursions included, the price may vary.
Moreover, the season you choose to visit can significantly impact the cost of your vacation. If you're on a budget, then you might wish to visit in the hurricane season between June to August, where tourists are low in numbers, and you can secure the best deals on the island. Because of this, there's less demand for certain attractions and activities, making them more affordable to do on your honeymoon.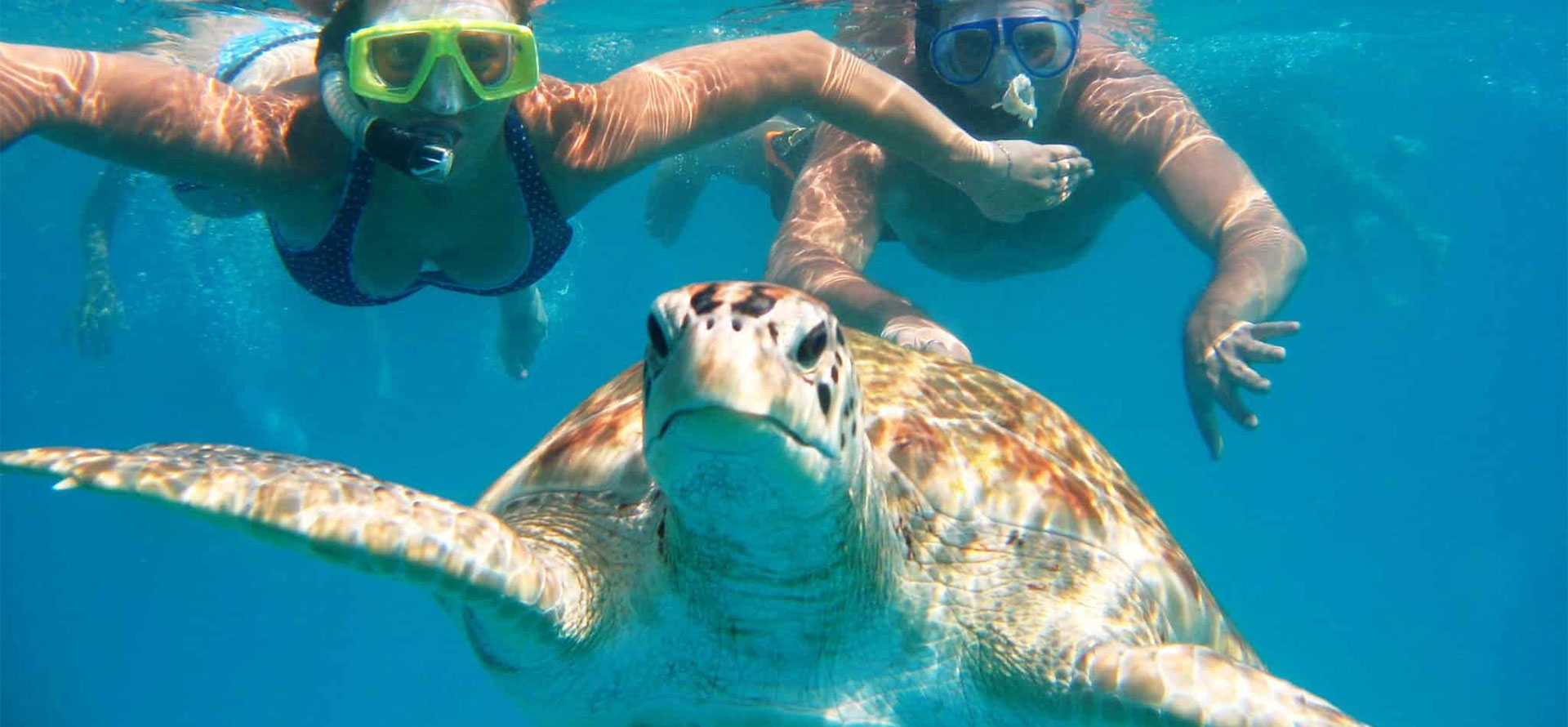 Things to Do in Barbados for Honeymoon
There's more than just hopping between private beaches in the Bahamas on your honeymoon. In fact, the island boasts a range of unique activities. If you and your spouse love alcohol, then you might want to visit Barbados's most famous Rum distillery known as Mount Gay. Here you can interact with locals, who will willingly show you their favorite cocktails.
On the other hand, you could opt for the local experience by attending Oistins fish fry if you like seafood. Here they grill fish and have local live bands playing.
In the daytime, you could try snorkeling and scuba diving; after all, Barbados is known as the Caribbean's shipwreck dive capital. You never know what you might discover in the dive sites dating back to World War I.
FAQ
What's the best time to visit Barbados for a honeymoon?
The best time to visit Barbados for a honeymoon is during the dry season, which runs from December to May. The weather is perfect for spending time on the beach or exploring the island, and there are fewer crowds than during the wet season.
Is it worth going to Barbados for a week for a honeymoon?
Yes, it is definitely worth going to Barbados for a honeymoon! This beautiful island has everything you could want for an unforgettable and romantic honeymoon. From stunning beaches and luxurious resorts, to exciting activities and delicious food, you will not be disappointed. Honeymooners can also enjoy plenty of privacy and relaxation, as there are many intimate spots to discover. So if you are looking for a romantic and idyllic honeymoon destination, Barbados is the perfect choice.
What Barbados island is best for a honeymoon?
There are many beautiful islands in Barbados, each with its own unique charm and appeal. So, which one is the best for a honeymoon? It really depends on what you're looking for in a honeymoon destination. If you want a quiet, romantic getaway, then we recommend either Little Arches or The House. If you're looking for more of a party atmosphere, then we recommend staying on the West Coast at one of the many resorts there. Whichever island you choose, you're sure to have an unforgettable honeymoon in Barbados!
Our Favorite Hotels & Resorts Full Info
Tags: best travels deals, most beautiful beaches in the keys, underwater rooms florida, best month to visit zanzibar, best months to visit spain, tahiti best time to visit, all inclusive maldives packages, st barts all inclusive honeymoon, tahiti or hawaii vacation, thailand all inclusive resort