Considering a Seychelles honeymoon? Here's all you need to know before you jet off on vacation! A honeymoon in Seychelles offers couples a warm tropical climate, lots of unique activities, and a beautiful natural landscape like no other. Whether you've been before or it's your first visit, Seychelles takes your breath away every time. A Seychelles honeymoon resort is one of the best ways to enjoy a romantic getaway with your partner after your wedding. With 115 different islands throughout the Indian Ocean and some of the most impressive beaches in the world, a Seychelles honeymoon is like no other. Visitors often enjoy the sky-blue sea, luxury hotels, and delicious fresh food too. Once you visit this location, you'll never want to leave. However, be sure to research potential Seychelles honeymoon packages well to make sure they're perfect for your individual needs.
If you're ready to book your Seychelles honeymoon resort, keep on reading! We've researched the best Seychelles honeymoon packages and necessary information to ensure you'll enjoy the trip of a lifetime with your other half.
Best Hotels & Resorts
Best hotel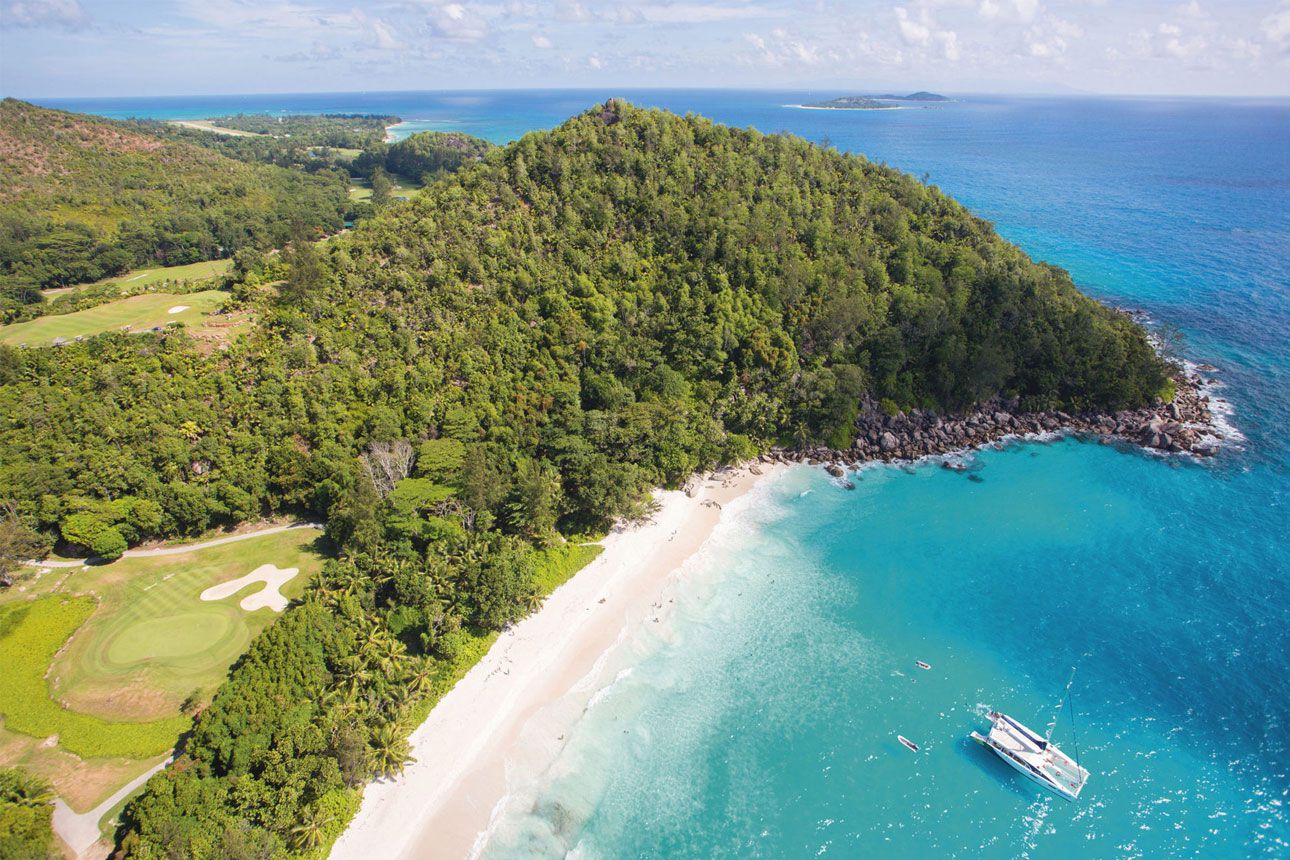 $759.00
Price per night from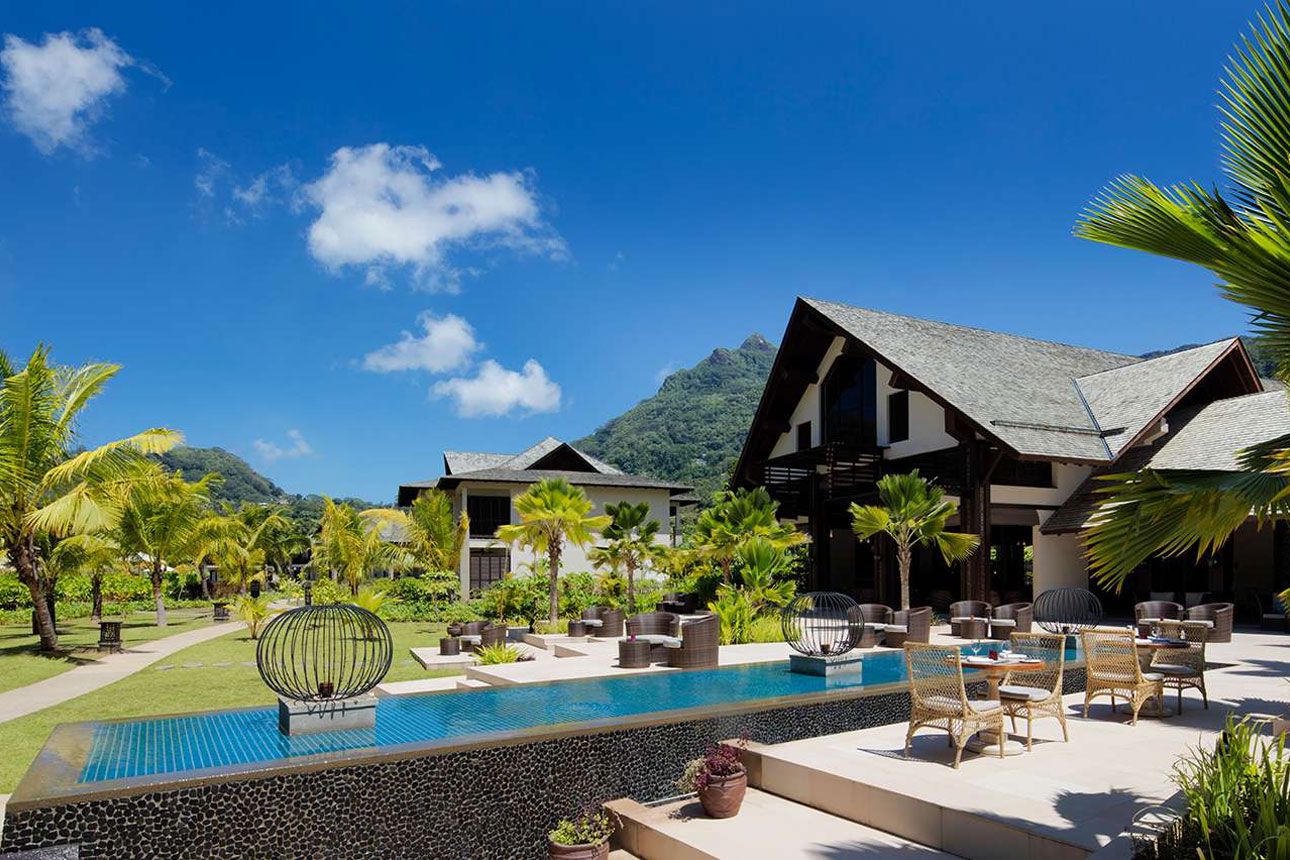 $533.00
Price per night from
Kempinski Seychelles Resort
$469.00
Price per night from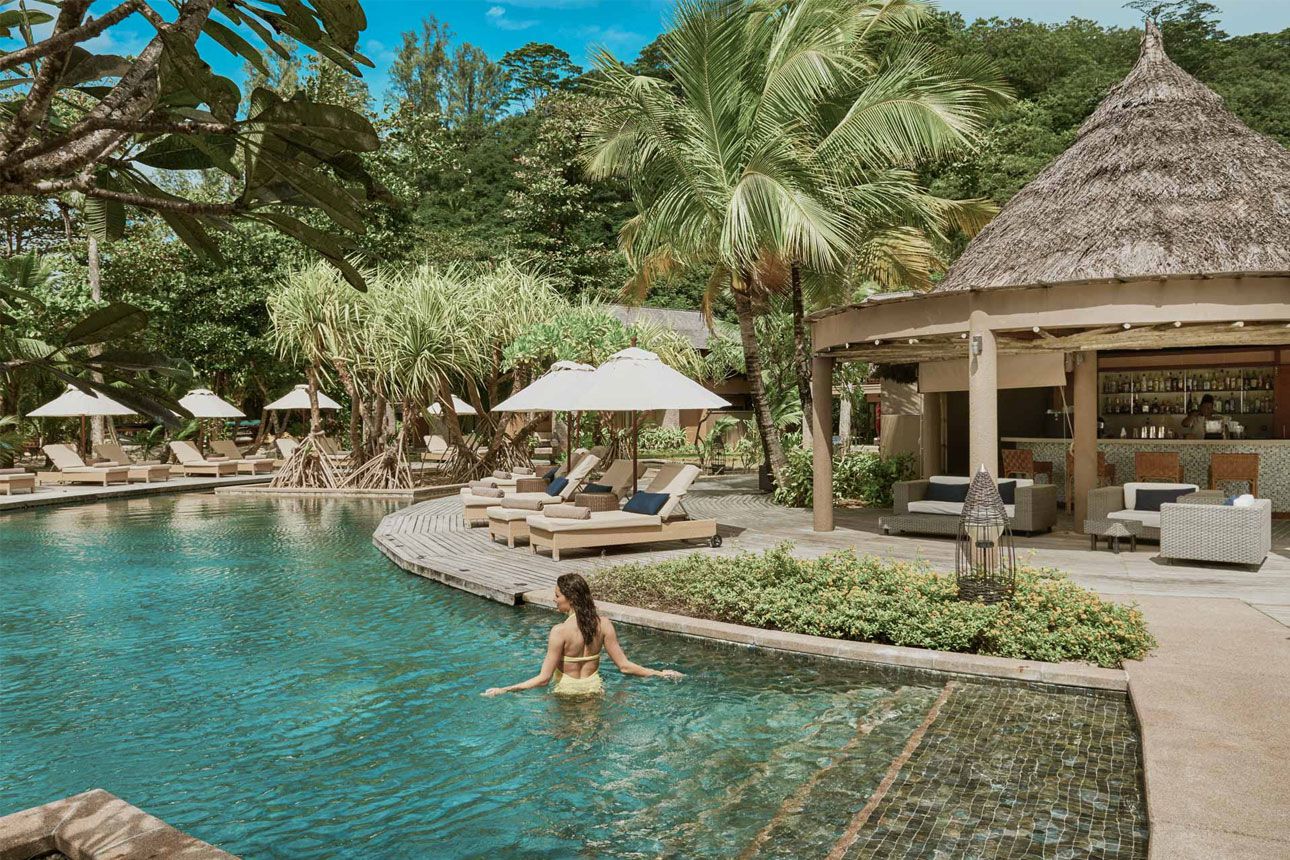 Free breakfast
Air conditioning
Free WiFi
$459.00
Price per night from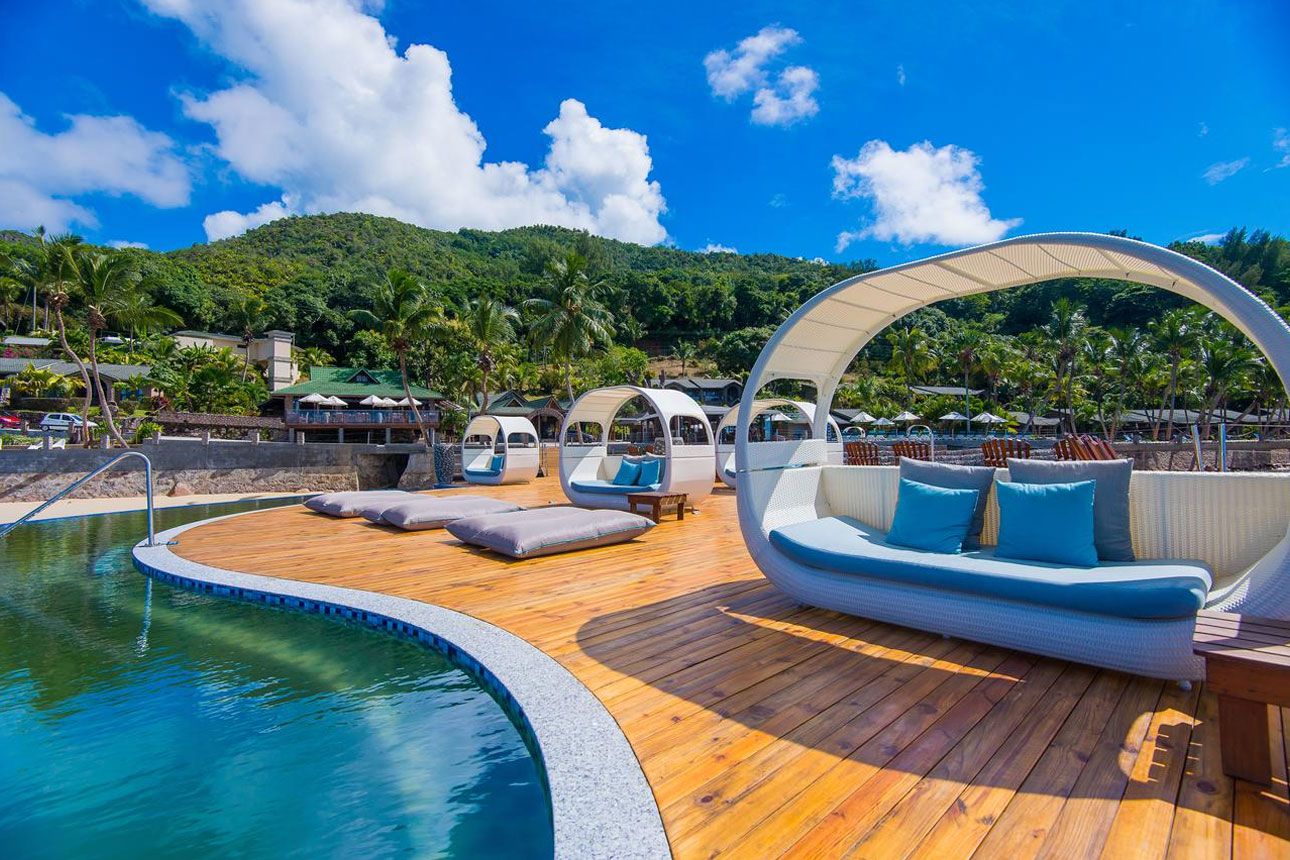 Coco de Mer and Black Parrot Suites
Airport transfer
Free parking
Pool
$238.00
Price per night from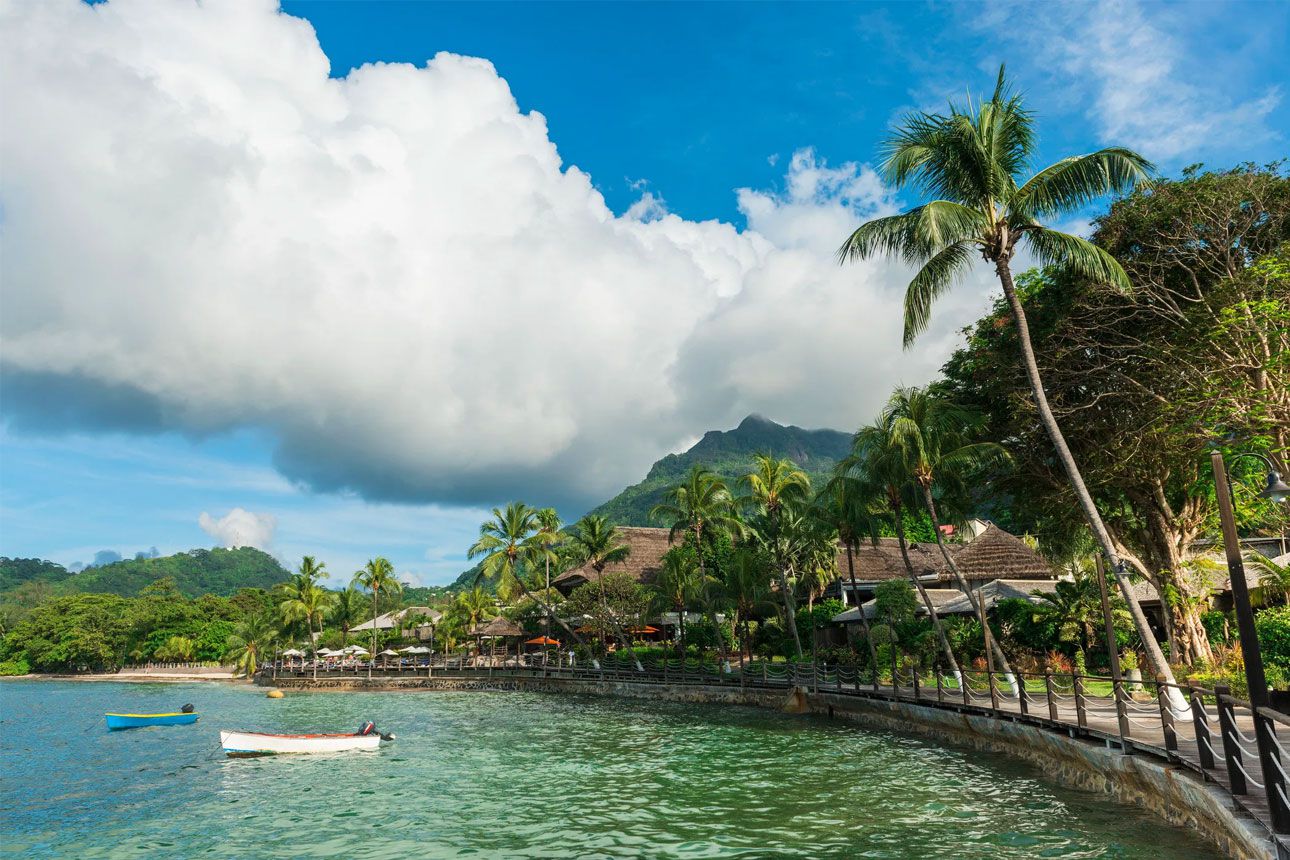 $316.00
Price per night from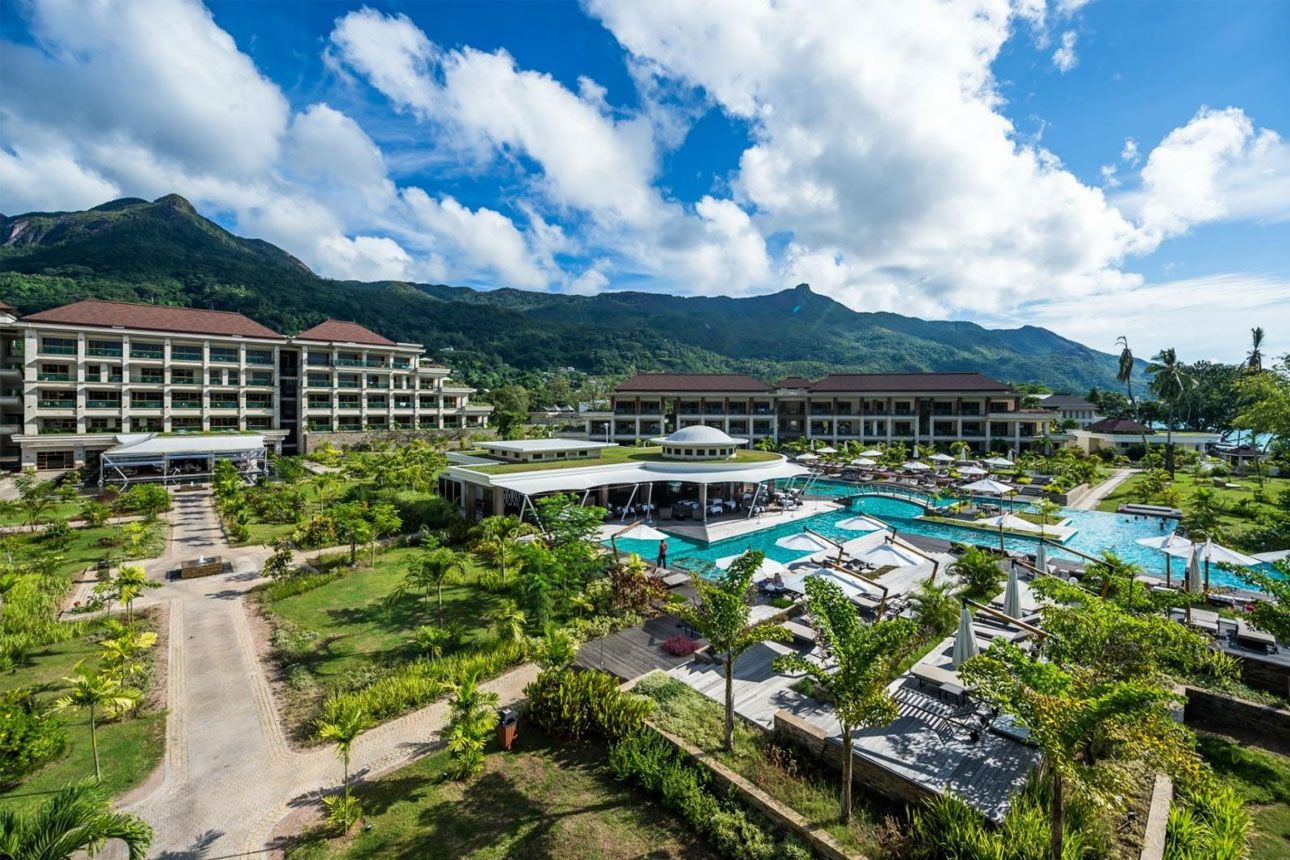 Airport transfer
Pool
Free parking
$289.00
Price per night from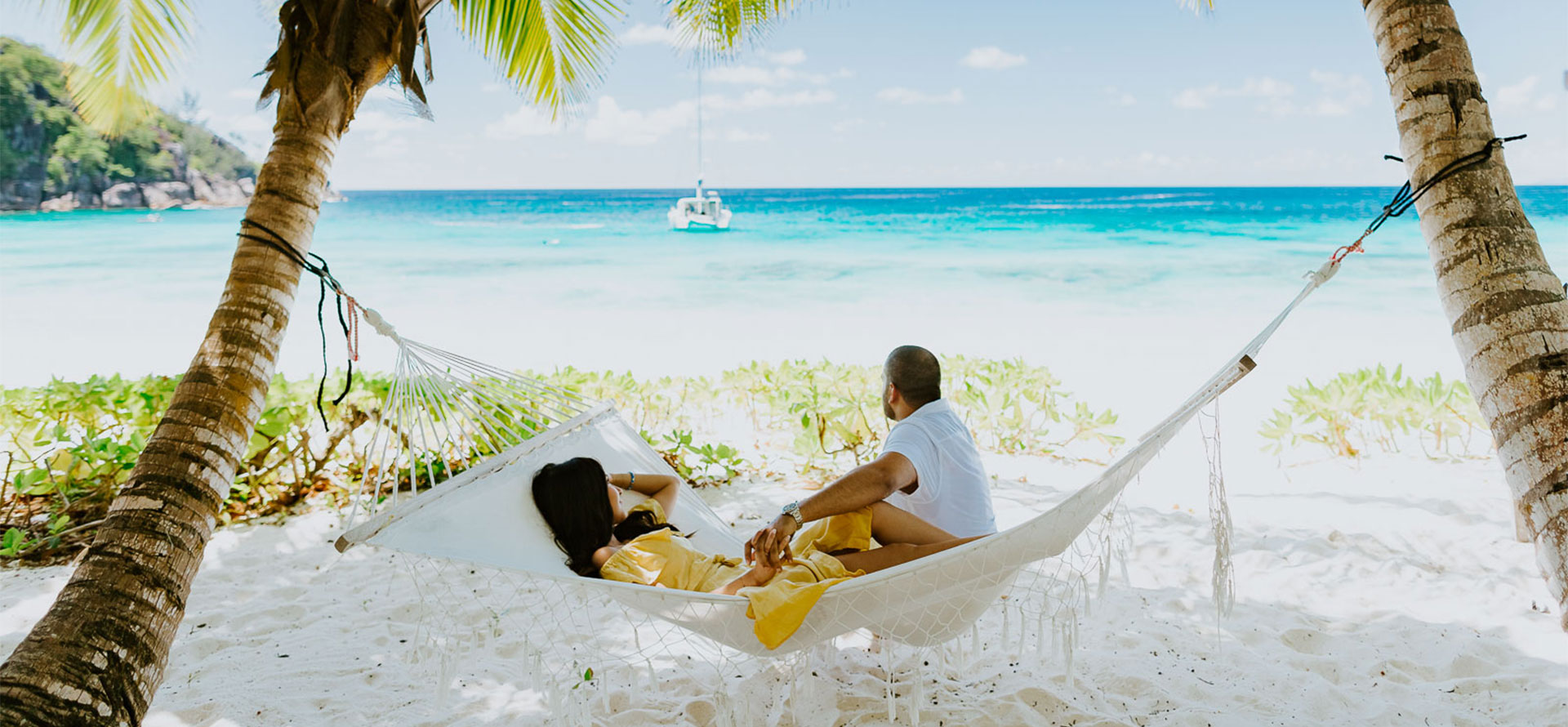 Best Time for Honeymoon in Seychelles
When it comes to visiting Seychelles, tourists have a couple of options as the temperatures change throughout the year. The most popular times to visit are between October and November, or April and May. These periods are good for tourists as they are warm with calmer winds. This location does experience some periods of rain, but these are often short and gone in a matter of hours.
In the periods between these months the Seychelles experiences higher trade winds which can distract from the Seychelles honeymoon experience. For example, these extra winds often cause extra seaweed build-ups on the beaches. These in-between months still have a pleasant temperature though, thanks to the Seychelles location below the equator. So, if you don't mind the extra wind, a Seychelles honeymoon in these alternative months may work for you - and it can cost less than the peak months too.
It's also important to note that the weather in one Seychelles honeymoon resort might even differ from the weather on another island resort. As Seychelles is made up of different islands, each island often has its own micro-climate. These smaller climates don't differ a lot, but it's always a good idea to check the weather on each island to see which works for your honeymoon in Seychelles.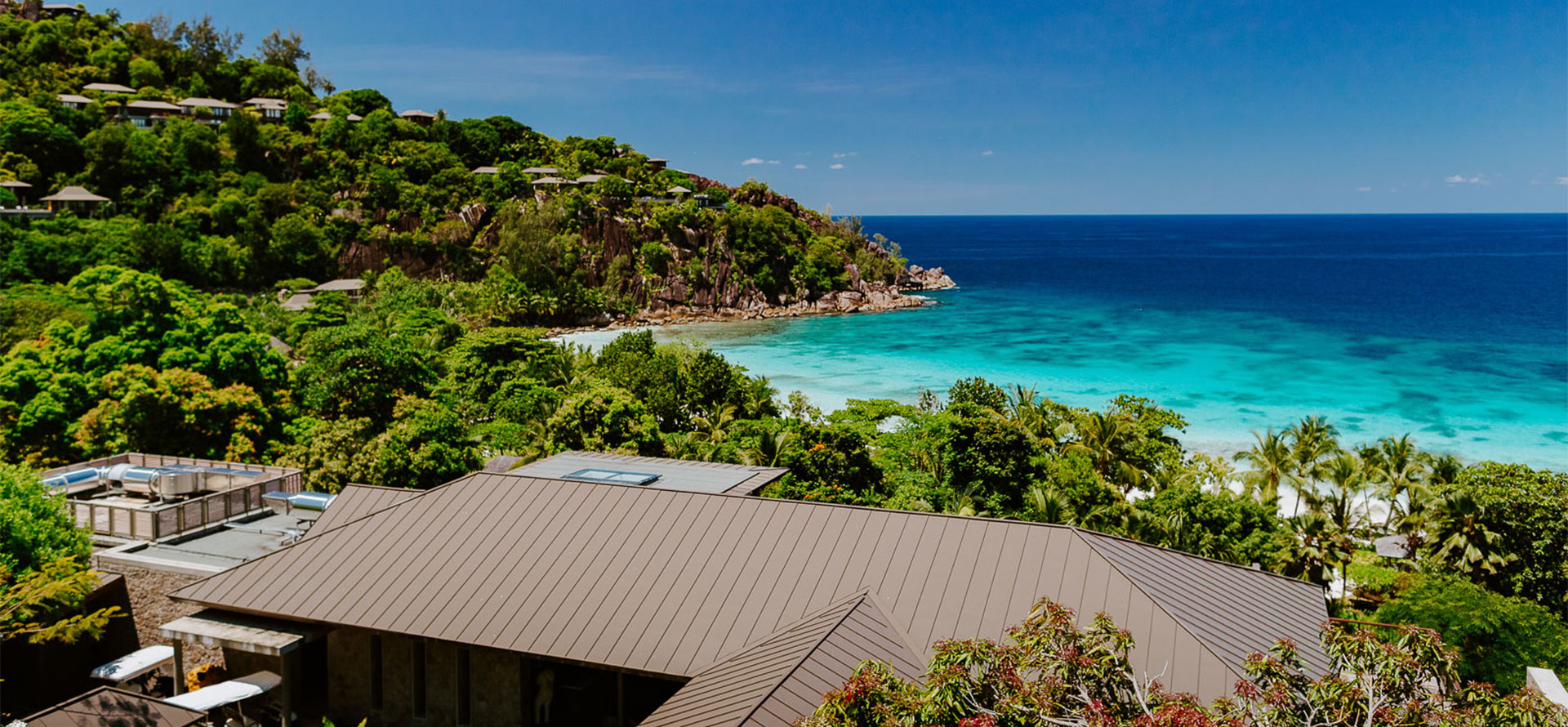 Average Cost
The Seychelles islands were simply made for a romantic getaway and there are lots of package options for all budgets too. Whether you want to blow the budget on a Seychelles honeymoon resort or perhaps you want to save some on a Seychelles honeymoon package, there are choices for all needs.
While there are many islands to choose from, the most popular options are Praslin, La Digue, and Mahe. Though these resorts used to be expensive and exclusive, they're now available for all budgets, ideal for those who want to spend less on their honeymoon in Seychelles. Hotels and resorts on these three islands are high quality and a three-star option will cost approximately £80 per person for a night. If you want to opt for a five-star Seychelles honeymoon package, you can expect costs of £150 per person for a night.
Any extra room upgrades, dinner bookings, excursions, or private pools will add extra costs to your bill. These extra costs can be avoided in an all-inclusive or package option, so make sure you investigate all of the different offers for your honeymoon in Seychelles. Of course, each couple will be looking for a unique Seychelles honeymoon experience, so prices will always differ from couple to couple.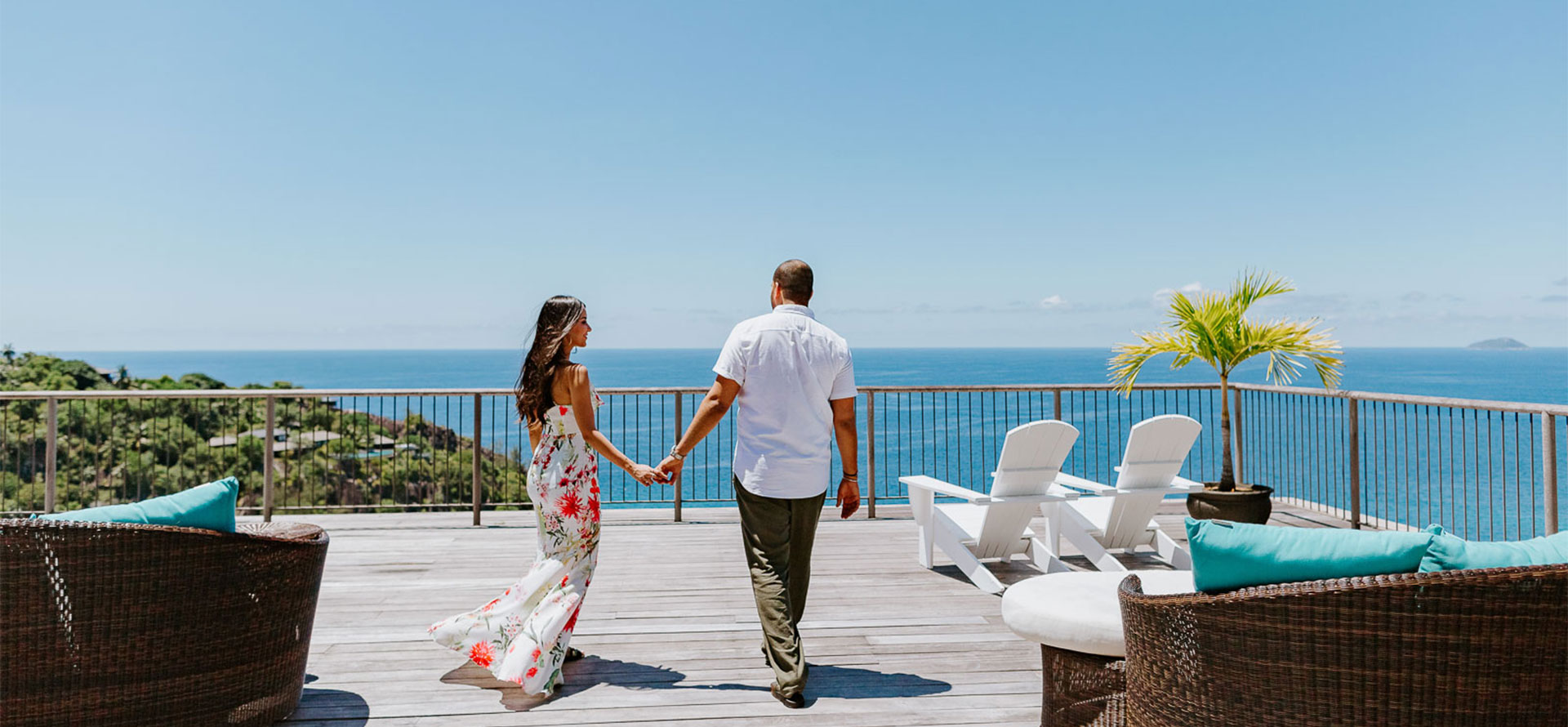 Things to Do in Seychelles for Honeymoon
This archipelago of 115 different islands in the Indian Ocean is a haven for anyone looking to slow down and enjoy some natural beauty. Seychelles honeymoons are the perfect excuse to kick back and relax without worrying about everyday life. However, there are also exciting activities, restaurants, and bars to enjoy here too, so try to plan before you visit to make the most of your honeymoon in Seychelles.
If you have a passion for nature and wildlife, you might want to explore coral reefs, beautiful beaches, and untouched nature reserves. You can see rare animals (like the giant Aldabra tortoises) in their natural habitat too. Mahe also offers rainforests and the Morne Seychelles National Park, ideal for a change of scenery and a hike too. Seychelles honeymoon packages are ideal for those who are curious about the earth and nature.
Other activities that couple on a Seychelles honeymoon enjoy include sunbathing on the many beaches, island hopping, enjoying the local culture, cycling the coast, trying daring watersports, dolphin watching, and more. If any of these activities sound fun to you, it might be time to book your Seychelles honeymoon package!
FAQ
Is Seychelles good for a honeymoon?
Yes, Seychelles is an excellent destination for a honeymoon! The islands offer inticing beaches, lush forests, and crystal clear waters - perfect for couples looking to escape the hustle and bustle of everyday life. In addition, there are plenty of romantic activities to enjoy on the islands, such as sunset cruises and candlelit dinners. With its idyllic setting and romantic atmosphere, Seychelles is sure to create lasting memories for any newlywed couple.
What is the best month to visit Seychelles on your honeymoon?
The best time to visit Seychelles for a honeymoon is between April and May. This is the shoulder season on the islands, which means that temperatures are pleasant and there are fewer crowds. Plus, rates for accommodations and activities tend to be lower during this time of year. So if you're looking to save money and enjoy some peace and quiet on your honeymoon, April or May is the perfect time to visit Seychelles.
How much does a Seychelles honeymoon cost?
The cost of a Seychelles honeymoon will vary depending on your travel dates, accommodation choices, and activities you plan to do. However, you can expect to spend an average of $3,000 - $5,000 per person for a week-long trip. This includes airfare, lodging, meals, transportation, and activities. Of course, you can always spend more or less depending on your budget and preferences. But if you're looking to enjoy a luxurious honeymoon in Seychelles, $3,000 - $5,000 is a good estimate of what you'll need to spend.
What are the most popular activities for honeymooners in Seychelles?
There are plenty of romantic activities for honeymooners to enjoy in Seychelles. Many couples spend their days lounging on the beach, swimming in the clear waters, or going on sunset cruises. Other popular activities include hiking through the lush forests, enjoying candlelit dinners, and getting massages at a spa. No matter what you decide to do, you're sure to create lasting memories with your new spouse.
Which is the best place for a honeymoon in Seychelles?
There are many beautiful places to honeymoon in Seychelles, but one of the most popular destinations is Mahe Island. This island offers everything you could want in a romantic getaway, including idyllic beaches, lush forests, and crystal clear waters. Plus, there are plenty of activities to enjoy, such as sunset cruises and candlelit dinners. With its romantic atmosphere and stunning setting, Mahe Island is sure to create lasting memories for any newlywed couple.
Top Hotels & Resorts
Tags: travel website, cancun vs bahamas, best places to stay near shenandoah national park, boutique hotels albuquerque, best places to stay in orange county, st lucia all inclusive hotels, atlanta hotels with jacuzzi suites, best hotels in key west for families, best all inclusive in florida, resort tulum, hotel durango downtown, hut on water belize, family vacation in caribbean, apartments for rent, las vegas honeymoon suites, best ensenada all inclusive, best belize resorts for adults, room downtown holland, hotels in greenville downtown, myrtle beach honeymoons