Given its stunning natural beauty and prime location in the Indian Ocean, the archipelago of Seychelles has attracted luxury travelers for years. But now, with a new wave of "resorts with purpose" rolling out across the globe, this remote island chain has seen a surge in properties that not only focus on luxury but also eco-coherence and responsible tourism practices. The Kempinski Seychelles Resort is one such property. It is a 160-suite hotel anchored around a central lagoon with mangrove boardwalk and private sandy beaches. While design-wise it does not break barriers, the resort offers guests an unprecedented level of service and amenities – from private butlers to spa treatments at your own villa – that distinguish it as one of the top hotels in Seychelles today.
What to Expect?
The Kempinski Seychelles Resort is a luxury but environmentally-conscious resort on the island of Mahé in Seychelles. Its 160 guest rooms and villas are spread out around a central lagoon. The villas are spacious, with outdoor bathrooms and curvy architecture that blends in with the surrounding landscape. The lagoon is home to a mangrove boardwalk as well as a spa and swimming pool. Guests can also relax on their own private sandy beach. The hotel is a short drive from the airport and the capital city of Victoria. It sits on Naître Beach, a stretch of sand on the northeast coast, next to the Seychelles National Park.
Awards and Recognition
The Kempinski Seychelles Resort has won several awards during its first two years in operation, including the Condé Nast Traveler's Readers' Choice Award for "Best Resort in the World". Its eco-friendly practices earned it a Green Globe Certification for Sustainable Tourism.
Best season to visit
The Seychelles are generally warm year-round, with average temperatures of about 28°C. However, the best weather, especially for beachgoers, is from December to April.
Rooms & Services Available
These rooms are found either on the ground or first floor and have a balcony or terrace with hill views. They feature a separate seating area, a telephone, an iPod docking station, interactive TV, a minibar, and tea-and-coffee-making facilities.
Air conditioning
Safety deposit box
Coffee machine
Seating Area
Telephone
Balcony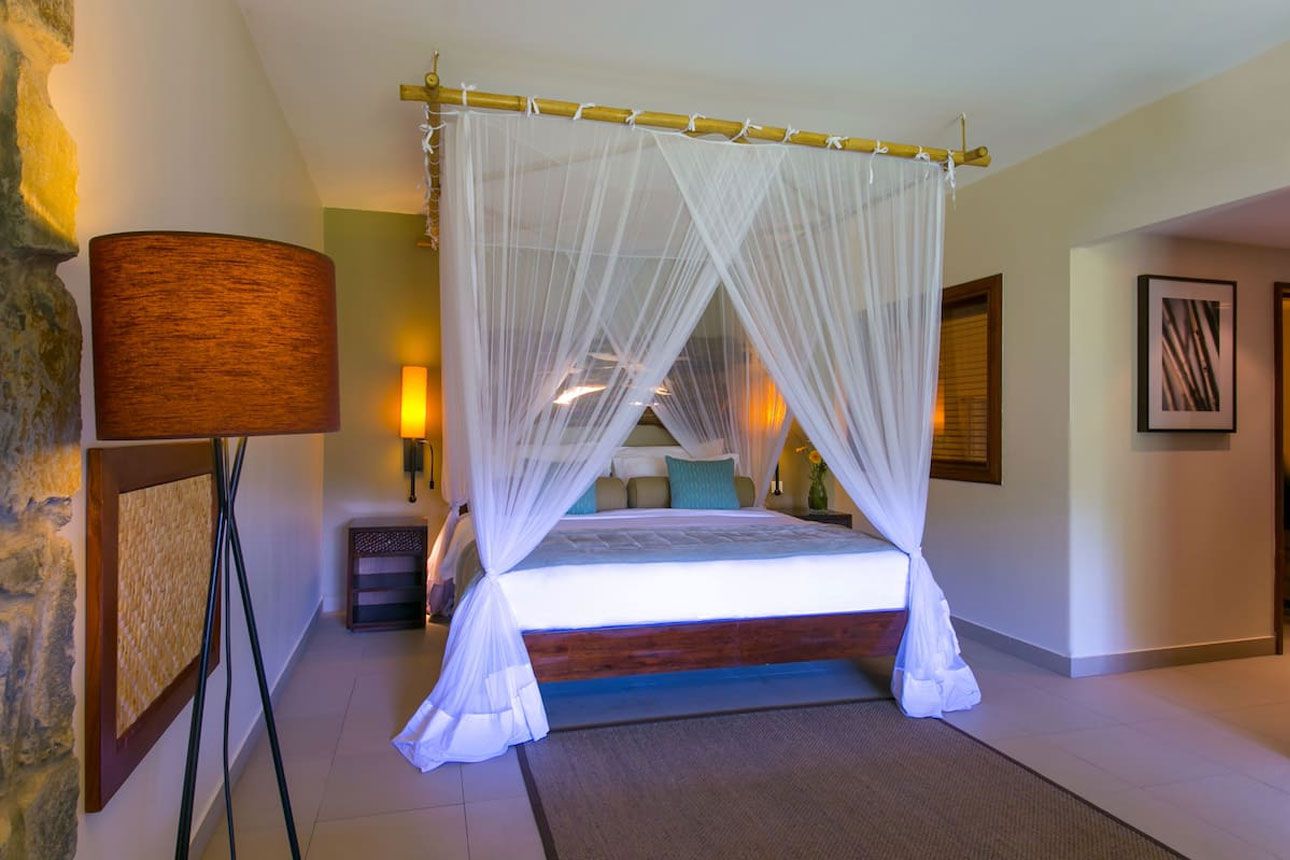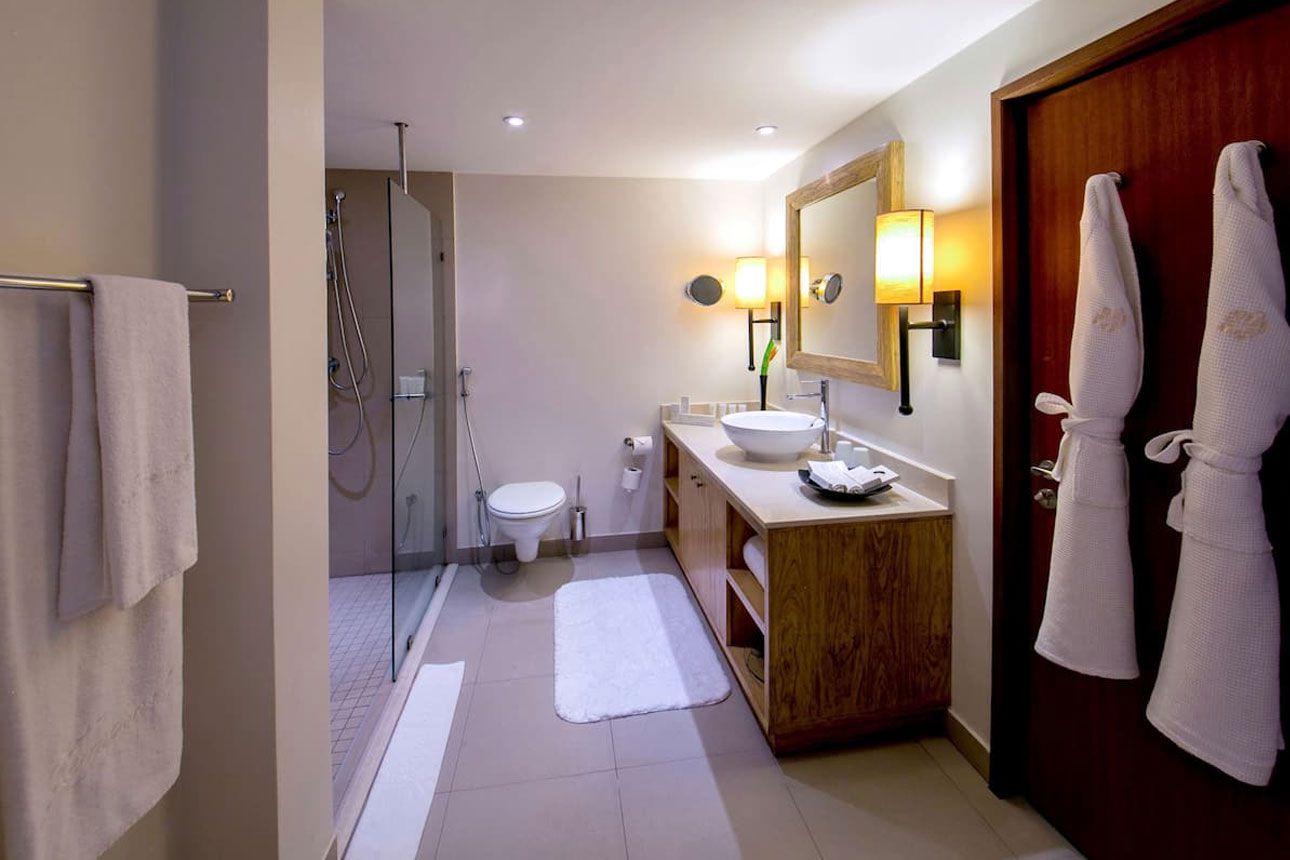 These rooms are situated on the first floor and have 1 king-size bed with sea views. An iPod docking station, a telephone, an interactive TV, a minibar, and a coffee machine are provided. A shower is present in the bathroom.
Air conditioning
Safety deposit box
Coffee machine
Seating Area
Telephone
Balcony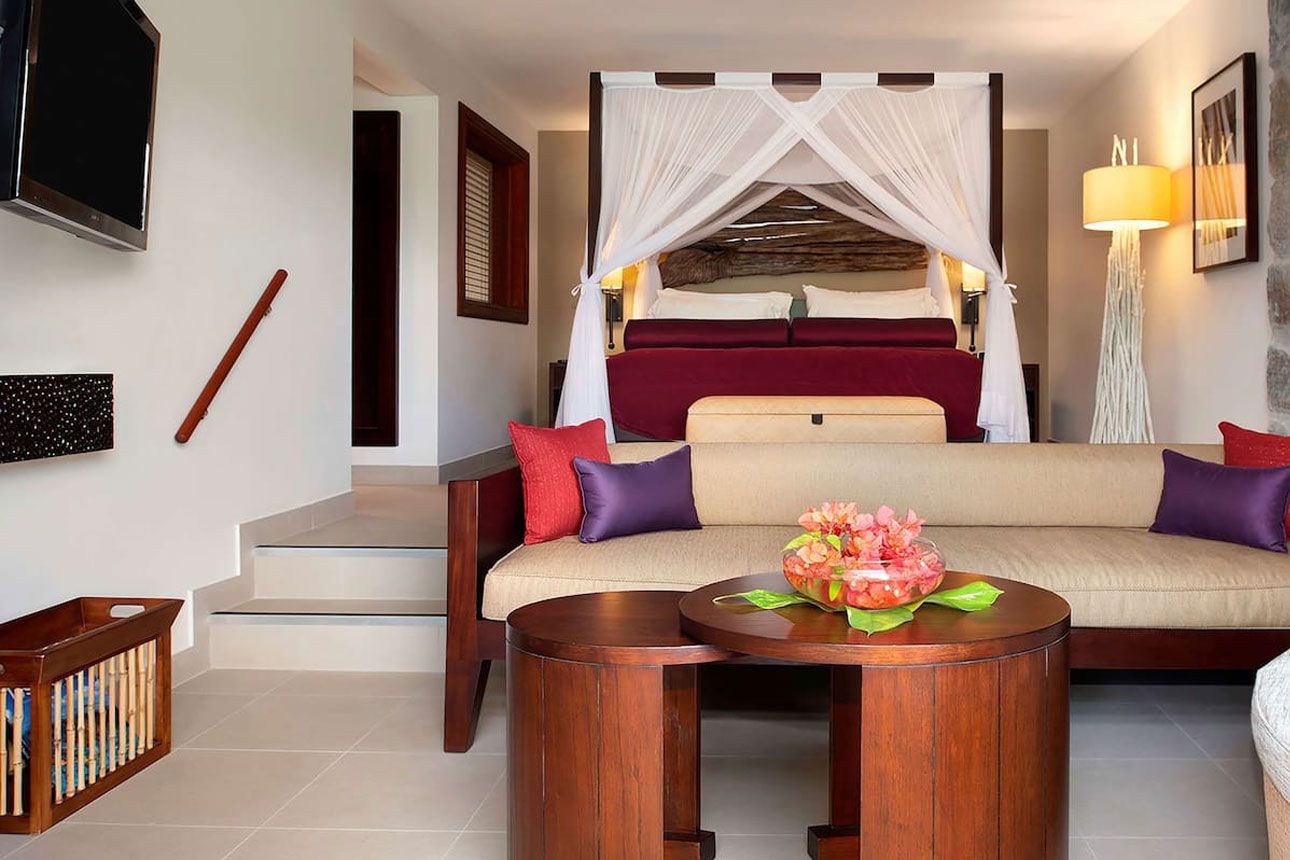 Every morning, you can wake up to an inspiring landscape at Kempinski Seychelles Resort. From the Hill View Suite, you can see the hills and forests of Mahé, as well as all the modern comforts of a luxury hotel suite, which is the perfect escape from the stresses of daily life.
Air conditioning
Safety deposit box
Coffee machine
Seating Area
Telephone
Balcony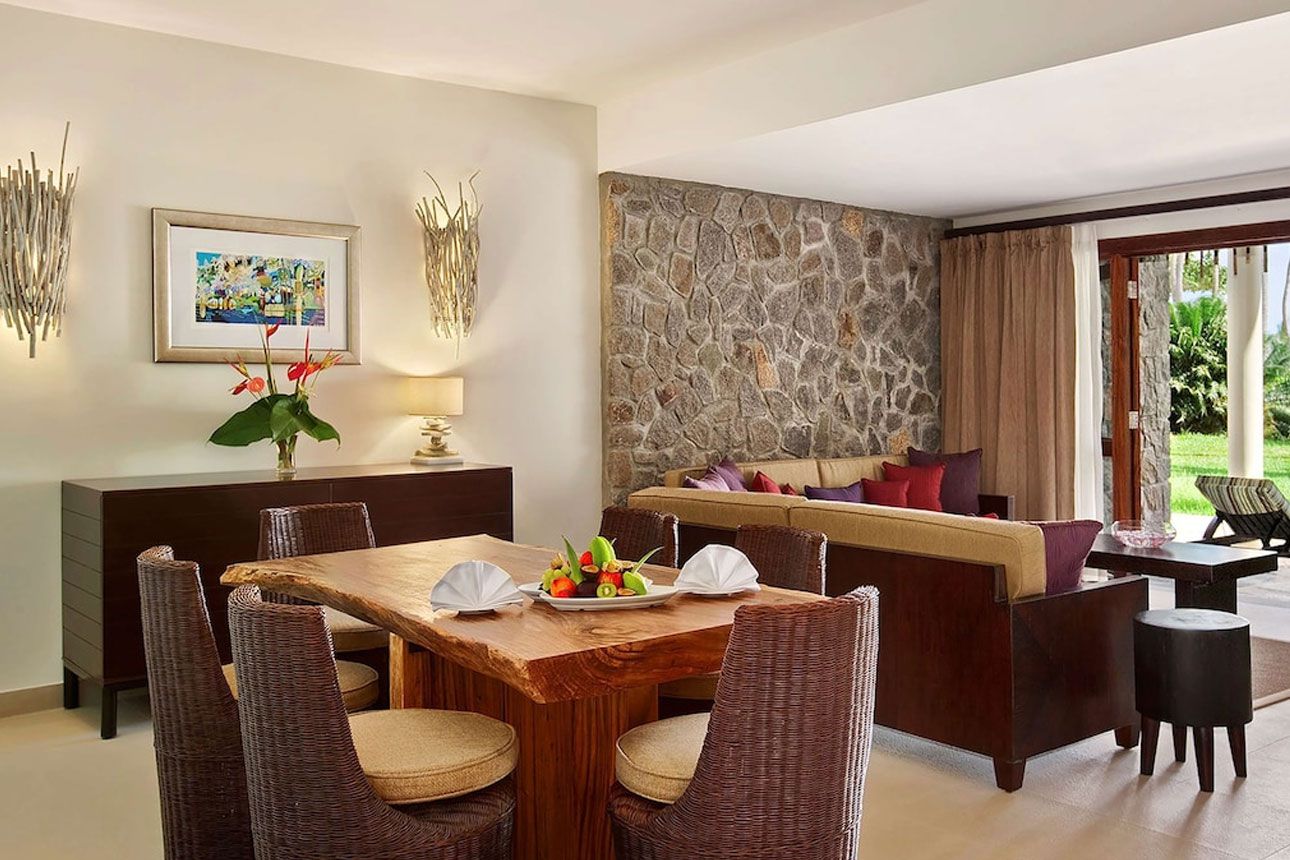 This 76-square-metre suite sits amidst verdant tropical vegetation and is a short distance from the Indian Ocean. It offers the highest level of comfort at Kempinski Seychelles Resort Baie Lazare and includes a separate living and dining area in addition to a private beach, an extensive range of amenities, and so much more.
Air conditioning
Safety deposit box
Coffee machine
Seating Area
Telephone
Balcony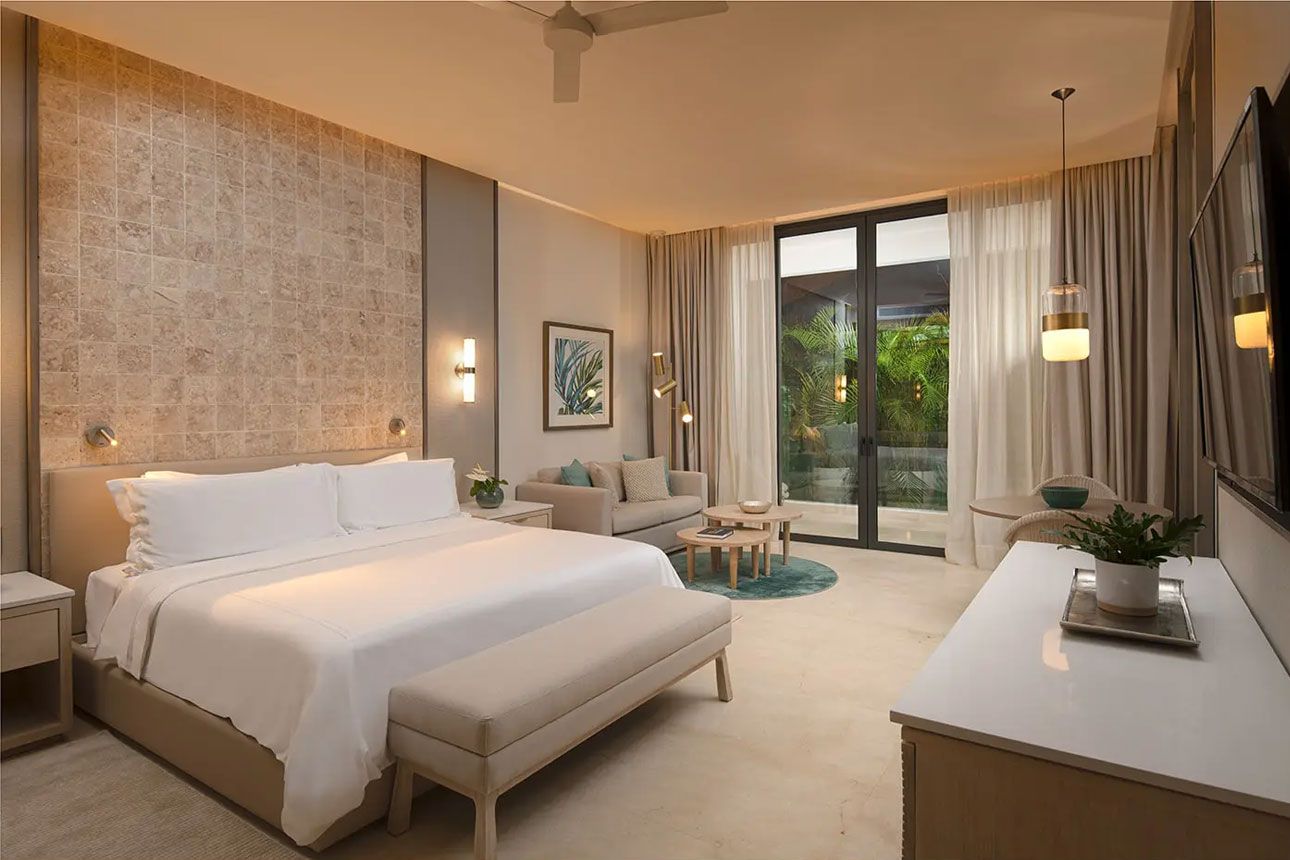 Amenities
The spa at this eco-friendly resort is one of its signature offerings – it even comes with a private villa. The spa menu offers a combination of Swedish massage, Ayurvedic treatments, and traditional Chinese reflexology. It also has a hammam and indoor and outdoor relaxation areas. There are also plenty of activities to do on land, including golf (a nine-hole course is available at the resort), tennis, hiking, and biking. And sea activities include diving, snorkeling, windsurfing, and kiteboarding. Guests can also spend their time on the property's own stretch of private beach or at the infinity pool, where they can work out at the gym, or go for a swim in the lagoon. Every suite has Wi-Fi and satellite TV, and the rooms and villas can be booked as single-sex.
Luxury with a cause
The Kempinski Seychelles Resort is a shining example of how eco-coherence, sustainability, and responsible tourism practices can not only coexist but also thrive in a luxury resort. The property is powered by a solar plant that is expected to reduce CO emissions by 6,000 tons annually, and the menu features local produce and seafood. The resort also plays host to SNE (Sustainable Network Ecology), a network of researchers and academics dedicated to researching sustainable tourism practices in the Seychelles.
Dining in the Seychelles
The restaurant at the resort serves its guests a mix of Asian, Mediterranean, and Western cuisines, including Seychellois dishes such as curries and fish dishes. Guests can also take advantage of the afternoon tea, which comes with tea and scones.
Activities at the Kempinski Seychelles Resort
The Kempinski Seychelles Resort hosts events throughout the year, including the Ocean Festival, Bird Festival, and the Creole Festival. The hotel is also the venue for The Luxury Travel Advisor's annual World Luxury Hotel Awards. The dates for these events are usually announced a year in advance.
Getting there
The nearest airport to the Kempinski Seychelles Resort is the Seychelles International Airport, which is about a 25-minute drive from the property. There are regular flights from several Indian Ocean hubs, including Mauritius, Réunion, and mainland Africa.
Pros and Cons
The Kempinski Seychelles Resort has an exclusive setting along a secluded beach, with lush gardens and a mangrove boardwalk. It has excellent service and amenities, including the spa and outdoor yoga. However, guests should note that it is a 15-minute walk from the main reception area.
Bottom line
The Kempinski Seychelles Resort is a luxurious retreat that offers a host of eco-friendly activities and sustainable tourism practices. It is also a great venue for conferences, weddings, and other special events. Now that you know more about the Kempinski Seychelles Resort, you can start planning your next nature-filled island getaway!