Costa Rica vs Cancun: Which is Better for You?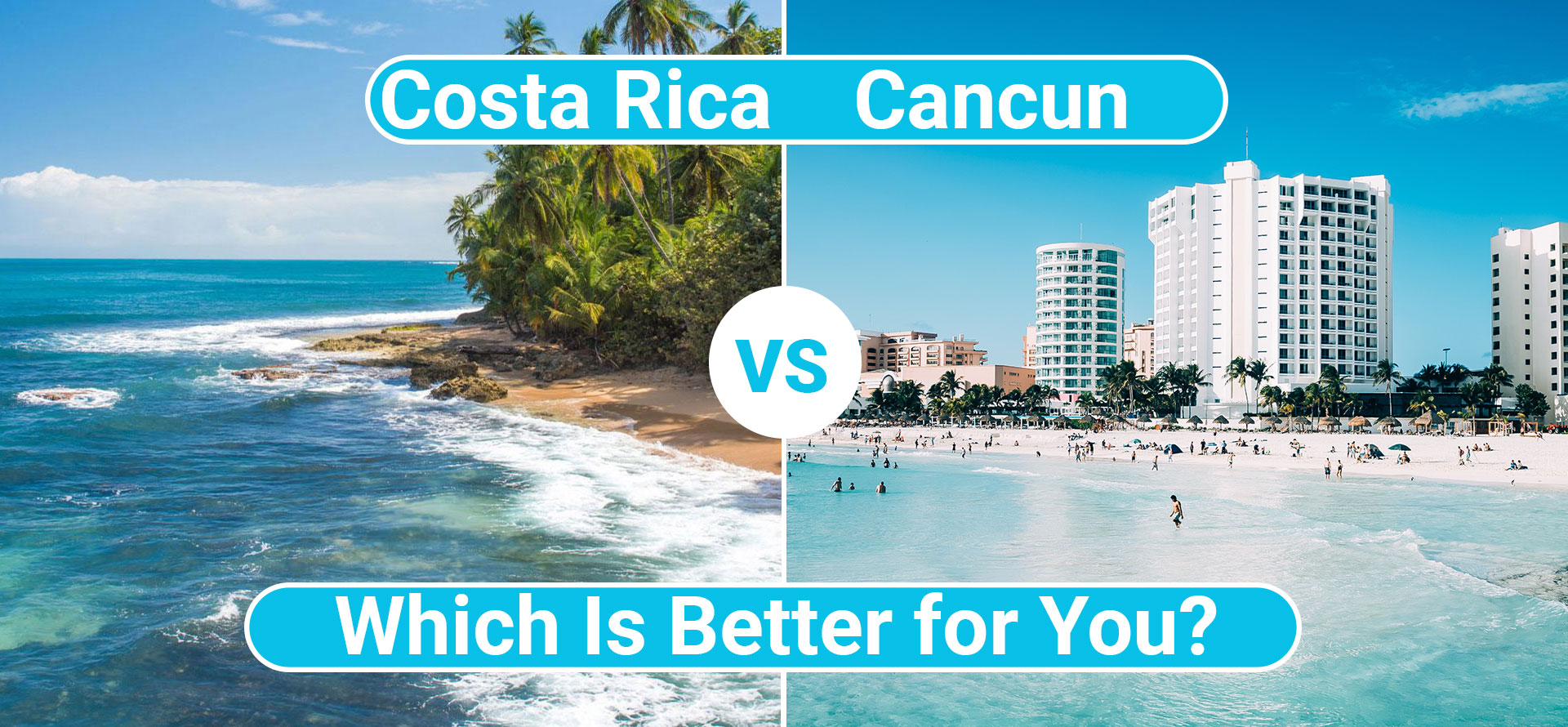 When deciding on a travel destination, Costa Rica and Cancun are two of the most popular options. But which one is better for you? Costa Rica or Cancun? That's a tricky question to answer. We'll look at Costa Rica versus Cancun vacations to help you decide which destination is best for you!
Costa Rica is known for its lush rainforests, stunning beaches, and diverse wildlife. Costa Rica also has a strong economy and is considered one of the most developed countries in Latin America.
On the other hand, Cancun is known for its beautiful beaches, sunny weather, and nightlife. Cancun is much more affordable than Costa Rica, but it does not offer many cultures and natural beauty.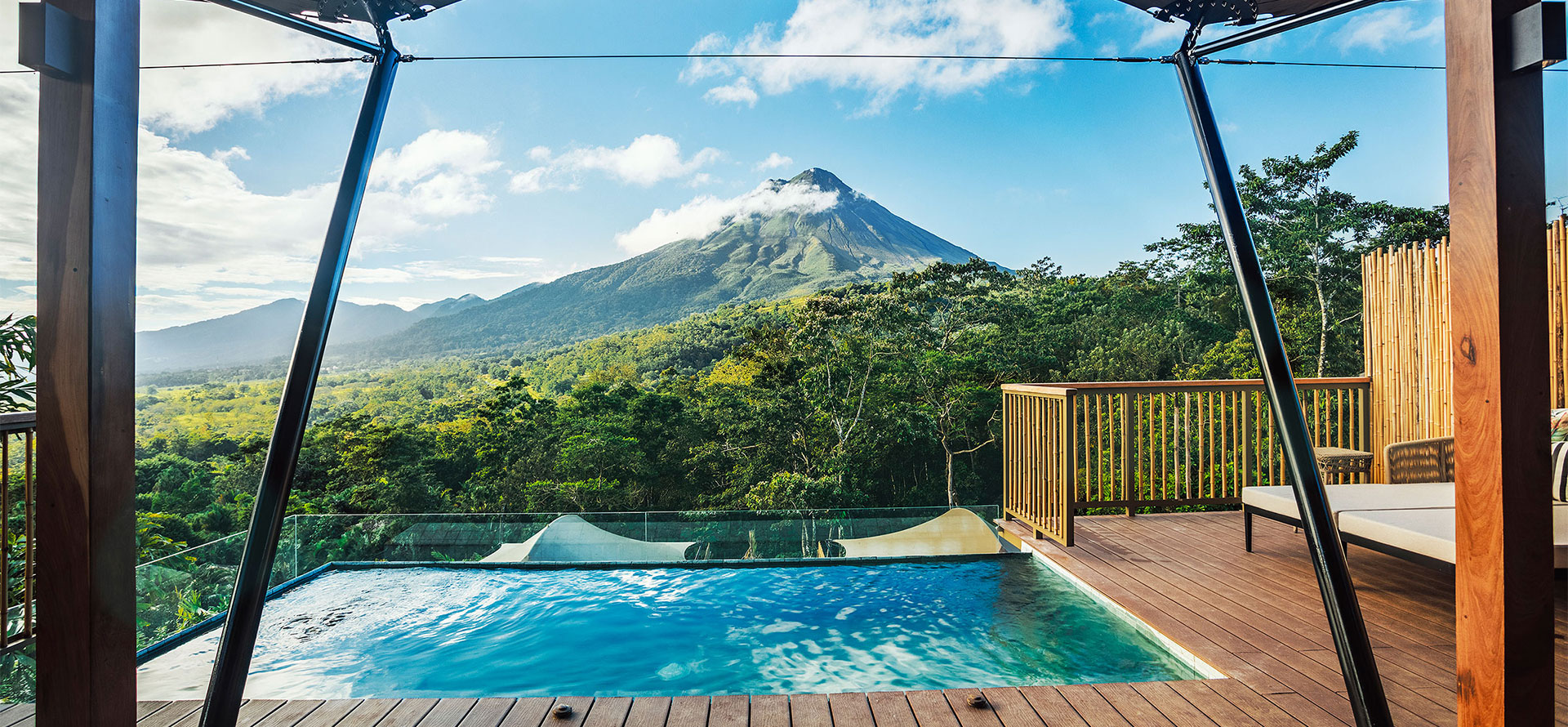 Best time to Visit Costa Rica and Cancun
The best time to visit Costa Rica depends on what you want to do. If you're going to experience the rainforest, visit from May to November when it's wetter. If you're going to surf or go zip-lining, see from December to April.
On the other hand, the best time to visit Cancun is during the winter months, from December to February, when the temperatures are more relaxed, and the crowds are smaller. If you're planning a spring break trip, visit from mid-March to April, which is when prices drop, but there's still plenty of sunshine and warm weather.
Costa Rica vs Cancun: Accommodation Cost
Costa Rica offers a wide range of accommodation options, from budget hotels to luxury resorts. The cost of a hotel room in Costa Rica will depend on the location and amenities offered at each property. If you are looking for a more affordable option, you can find hotels for as little as $30 per night.
Cancun is also a popular tourist destination and offers various accommodation options. However, the cost of a hotel room in Cancun can be significantly higher than in Costa Rica. You can expect to pay anywhere from $100 to $500 per night.
Which destination is right for you? Costa Rica or Cancun?
It depends on what you are looking for in a vacation. Cancun is a better choice if you enjoy the beach and relax in the sun. If you are interested in hiking, nature, and wildlife, Costa Rica may be more suitable for you.
Costa Rica vs Cancun: Average Hotel and Resort Price
Let's look at the comparisons of average prices by month. Hotel and resort prices are lower in Costa Rica two times a year. It can be between November and April when several months of drought. The second period for cheaper hotel booking is from May to October. It's known as the rainy season. However, rain every day during this period it's not ideal if you're looking for beach time. The temperatures are also cooler than in the other months.
On the other hand, Cancun has low price periods depending on when you book. For example, the cheapest time to visit Cancun is June to August. The weather is boiling and humid, so it's not an ideal period for a trip. However, if you are looking for low prices during this season, know that accommodation will be cheaper than any other month.
The second cheap period of visiting Cancun is from October to November. It's the beginning of the rainy season. Thus, it has a lot of rain and storms during these months. But the prices will be lower than in other months because few people want to visit this place.
The last cheap period of booking hotels and resorts in Cancun is March. It's the beginning of spring so it can be wet sometimes. The temperatures are high, and humidity is low, but it's not a perfect time for swimming as the sea temperature is only 20°C (68°F).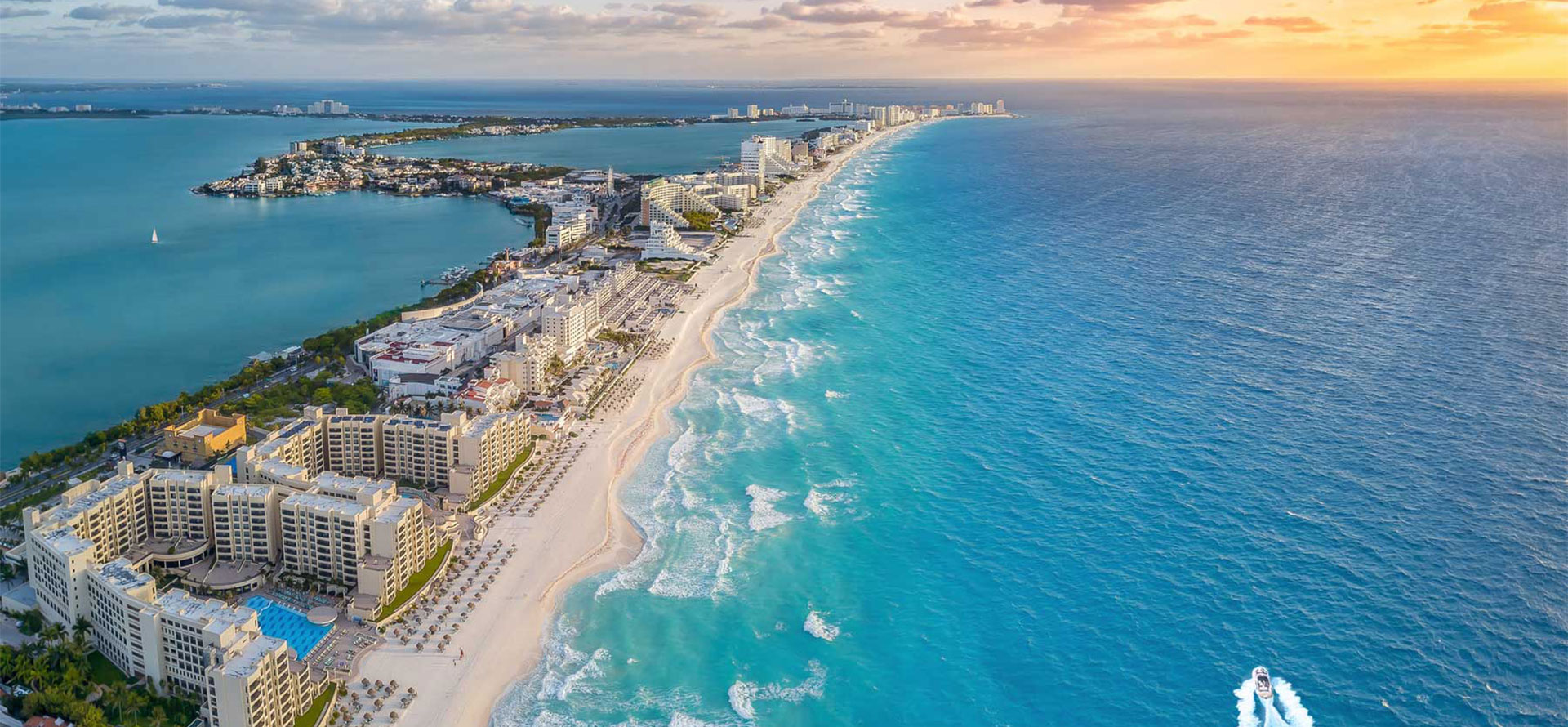 Things to Do in Costa Rica and Cancun
Costa Rica or Cancun? Both are amazing destinations, but they offer unique experiences.
If you're looking for a more adventurous vacation, Costa Rica is the place to go. There are more exciting places, such as the Monteverde Cloud Forest and Manuel Antonio National Park. There is also a greater variety of beaches, including Santa Teresa and Conchal Beach.
Cancun is your best bet for a vacation filled with excitement and activities. Some of the most exciting things include exploring underwater caves and scuba diving. Cancun also has some of the best beaches globally, such as Playa Delfines.
Conclusion: Which is Better Costa Rica or Cancun?
Which is better, Costa Rica or Cancun? If you're looking for a lush, tropical paradise with plenty of outdoor activities to keep you busy, Costa Rica is the obvious choice. Cancun is the better option if you'd instead enjoy some sunny beaches and relax by the pool. Either way, you're in for a beautiful vacation and some lasting memories.
Tags: best travels deals, water bungalow antigua, all inclusive st martin vacations, algeria and seychelles, best all inclusive family resorts in costa rica, panama all inclusive packages, tahiti vs moorea, us virgin islands honeymoon resorts, best time to travel to panama, all inclusive hotels in haiti