Most couples plan their honeymoon before the wedding and have many destinations in mind to have an enjoyable experience. Turks and Caicos, consisting of tiny tropical islands in the Caribbean, are popular honeymoon destinations with scenic views and great nightlife.
These white sand beaches with turquoise water provide an immensely relaxing experience to couples visiting it during their honeymoon and are ranked as one of the best in the world.
Visitors need to know some basic information before visiting the destination to have a smooth experience during their stay. This article is your guide to the perfect honeymoon in Turks and Caicos.
Best Hotels & Resorts
Best hotel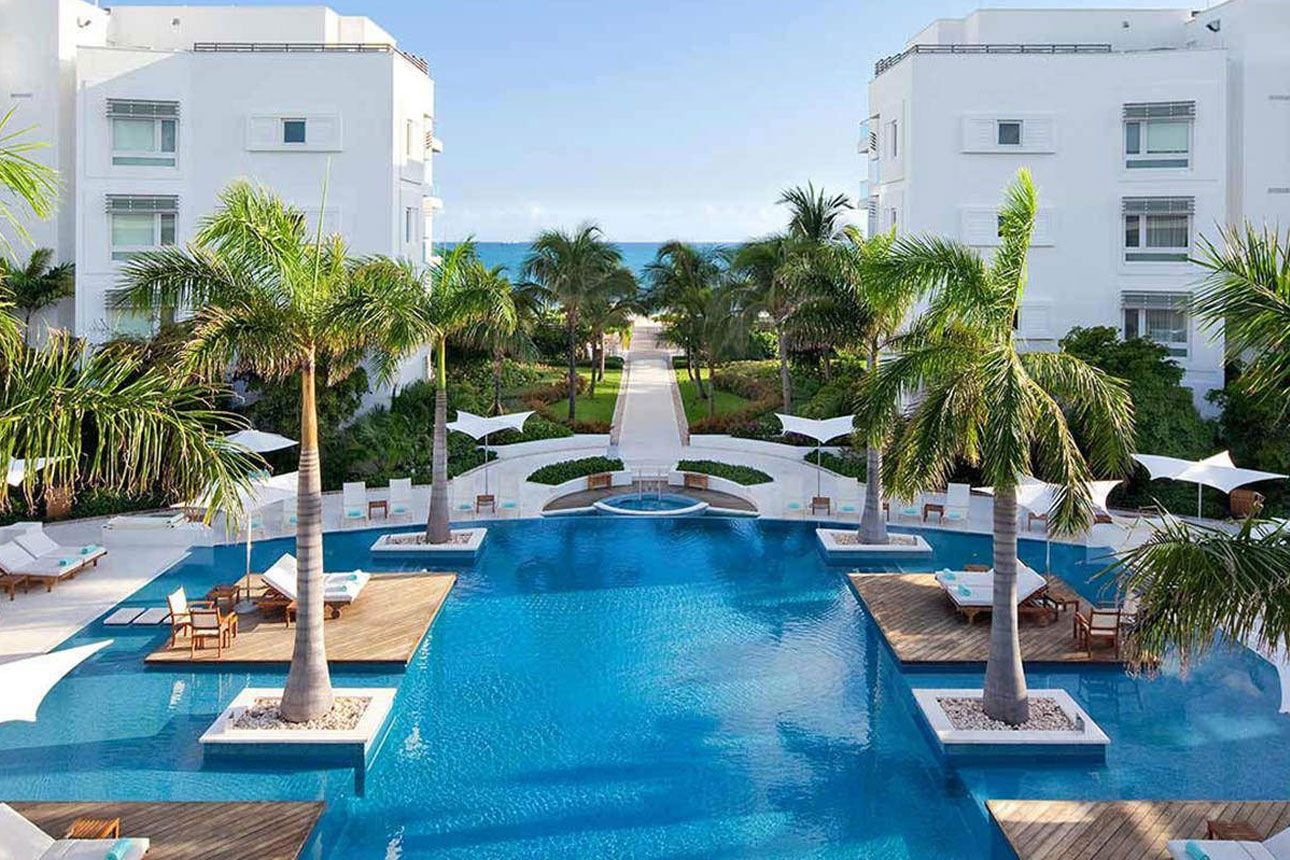 Non-smoking
Free parking
Free breakfast
$785.00
Price per night from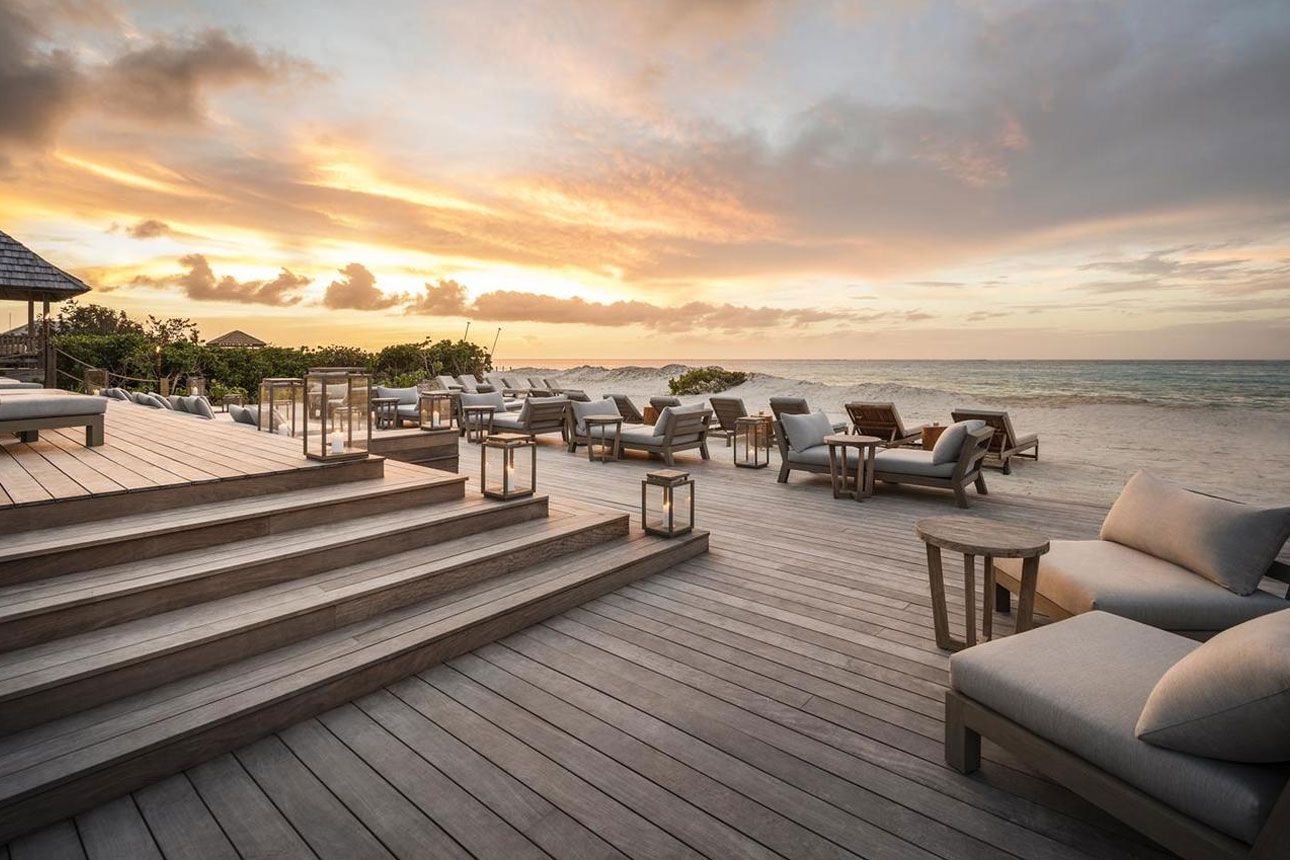 $1,100.00
Price per night from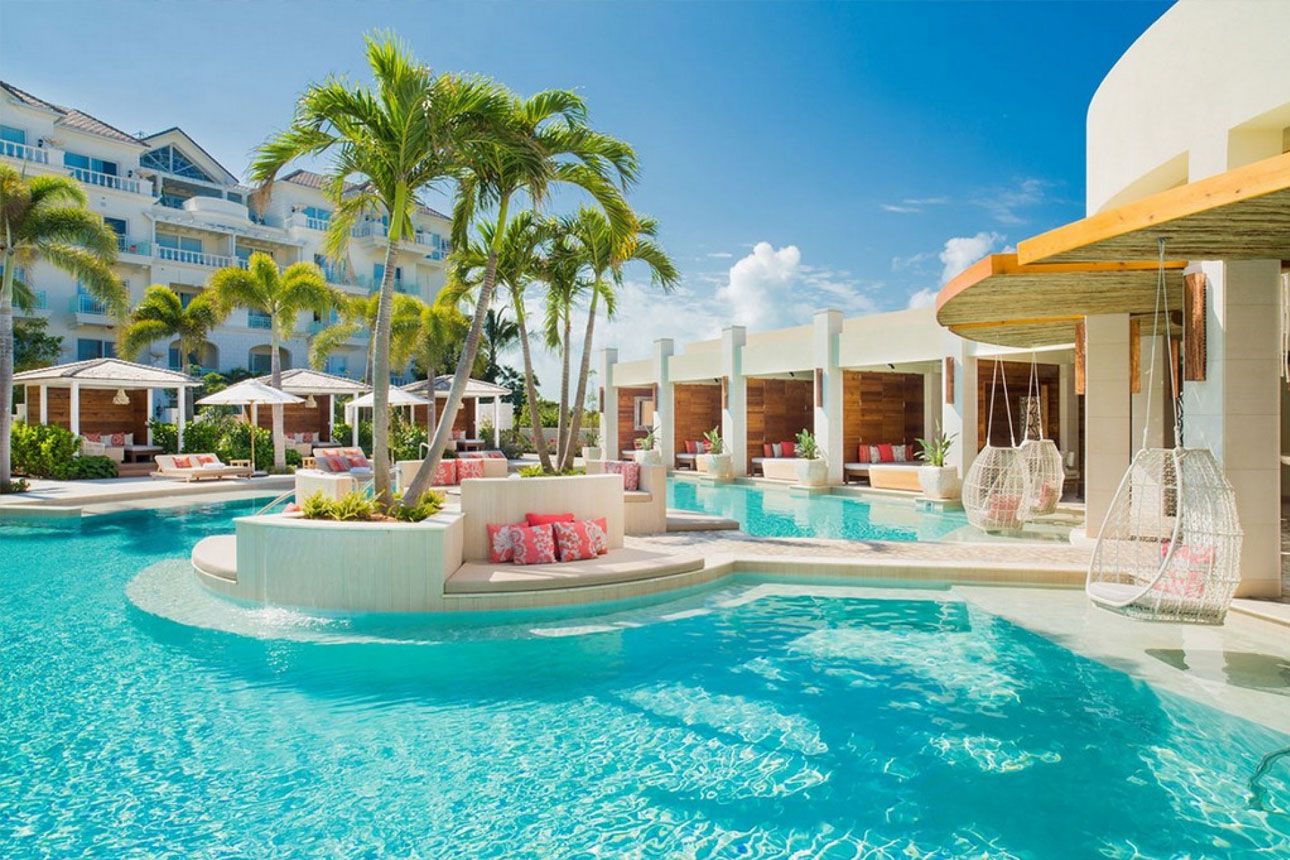 The Shore Club Turks & Caicos
$650.00
Price per night from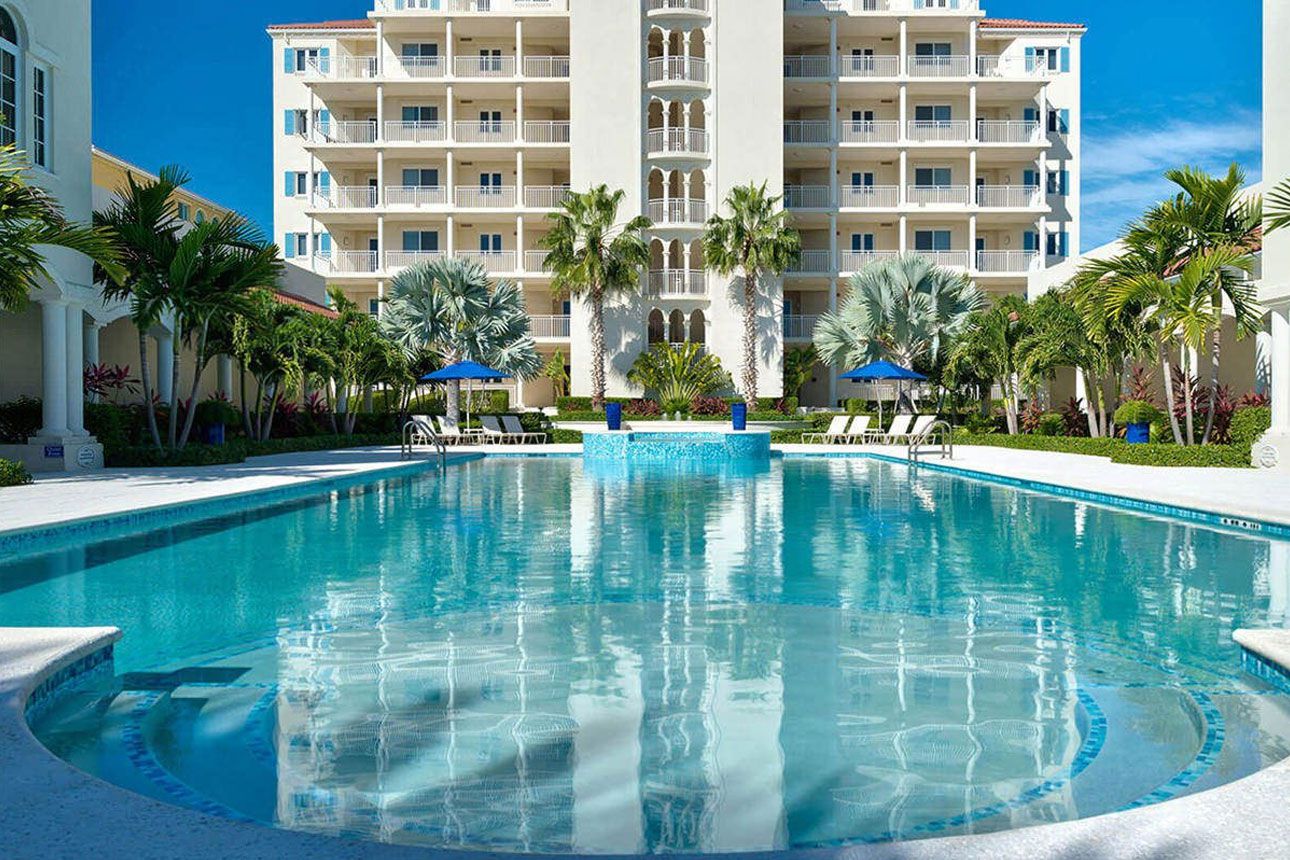 The Venetian on Grace Bay
$612.00
Price per night from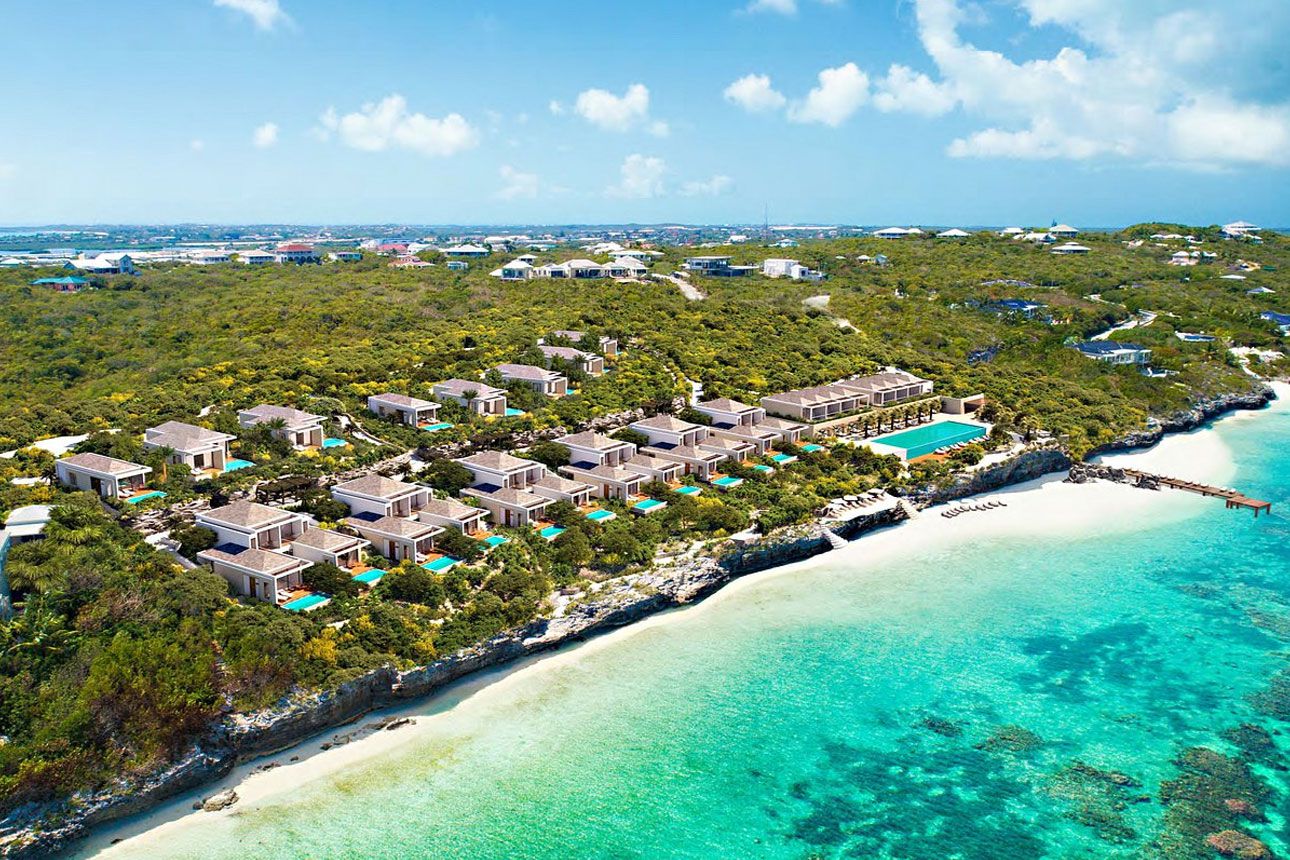 $490.00
Price per night from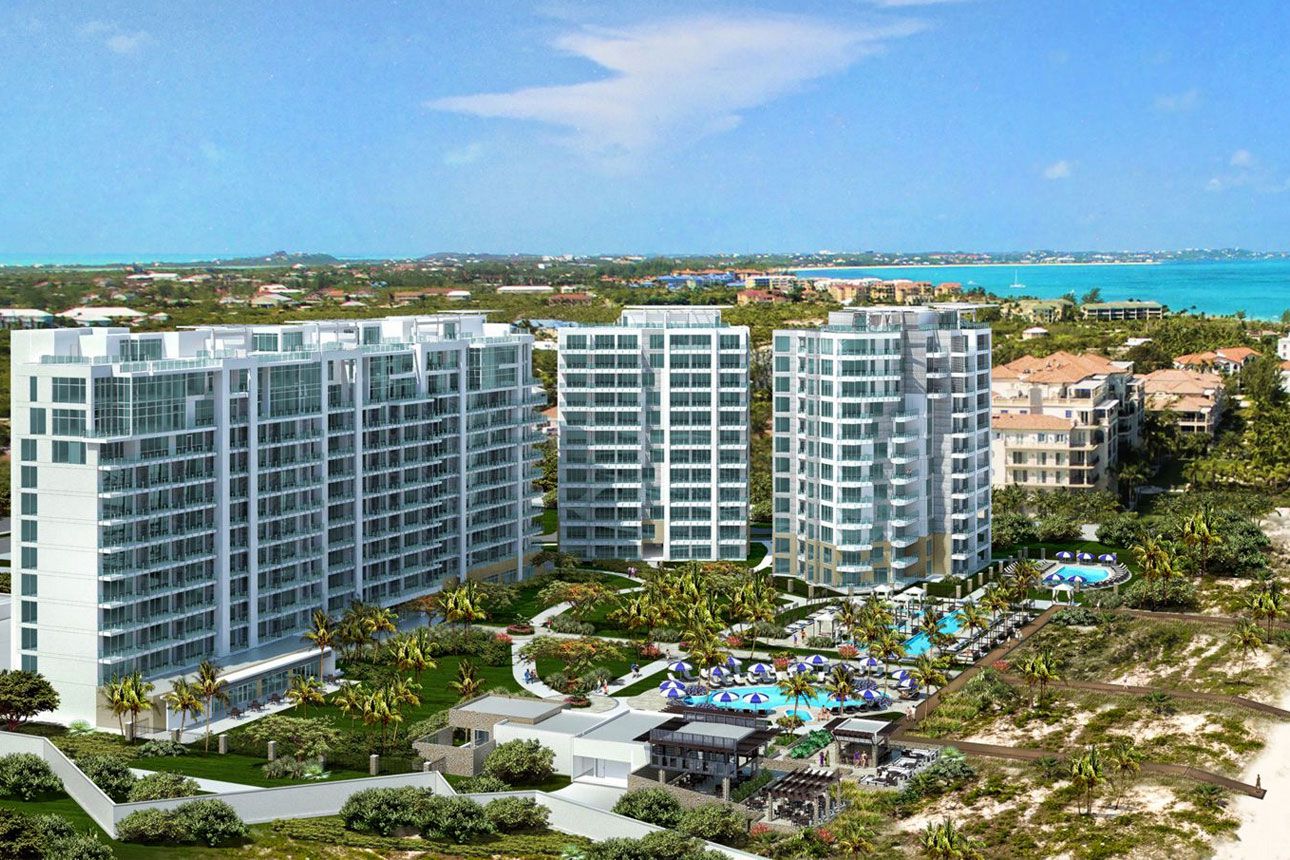 The Ritz-Carlton Turks and Caicos
Free WiFi
Bathtub
Air conditioning
$699.00
Price per night from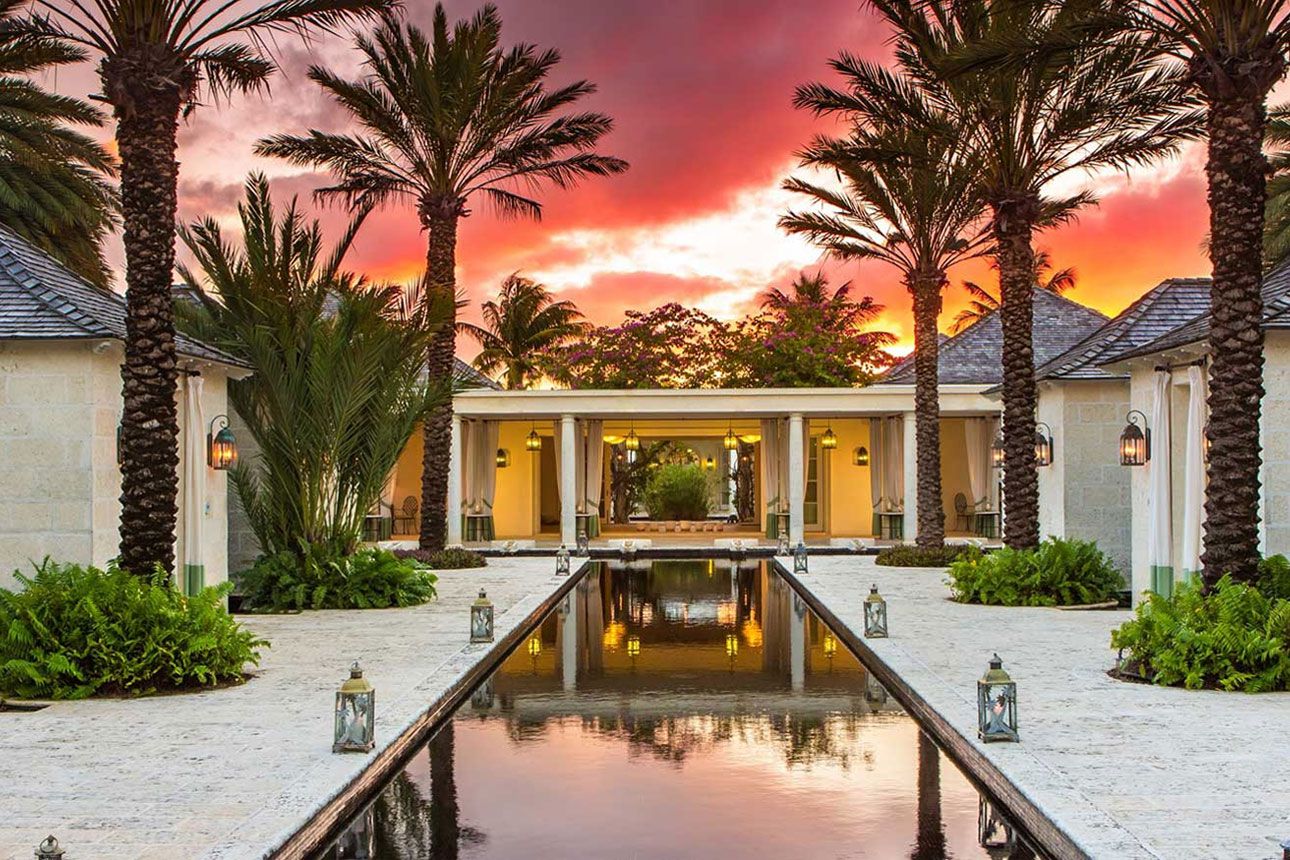 The Palms Turks and Caicos
$650.00
Price per night from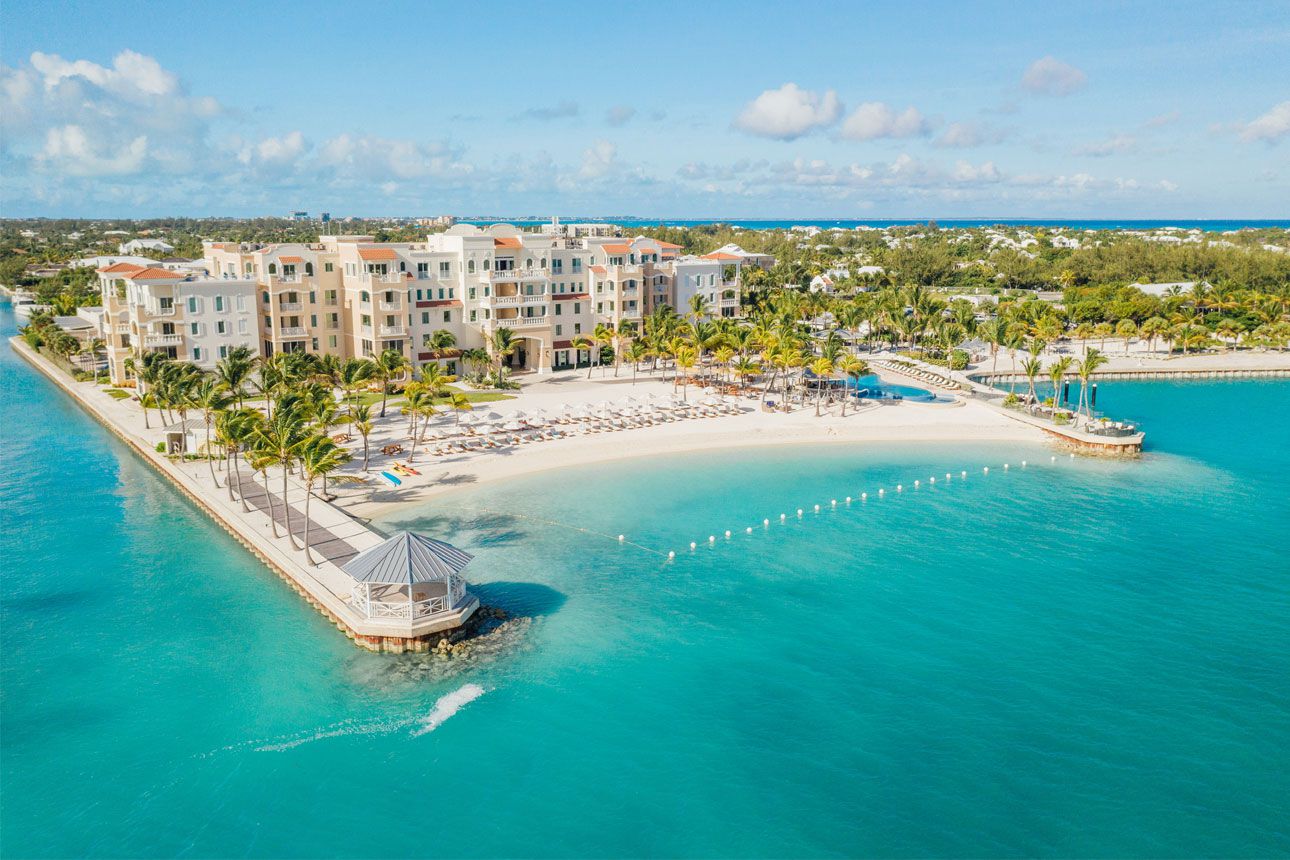 Blue Haven Resort - All Inclusive
Air conditioning
Free WiFi
Free parking
$862.00
Price per night from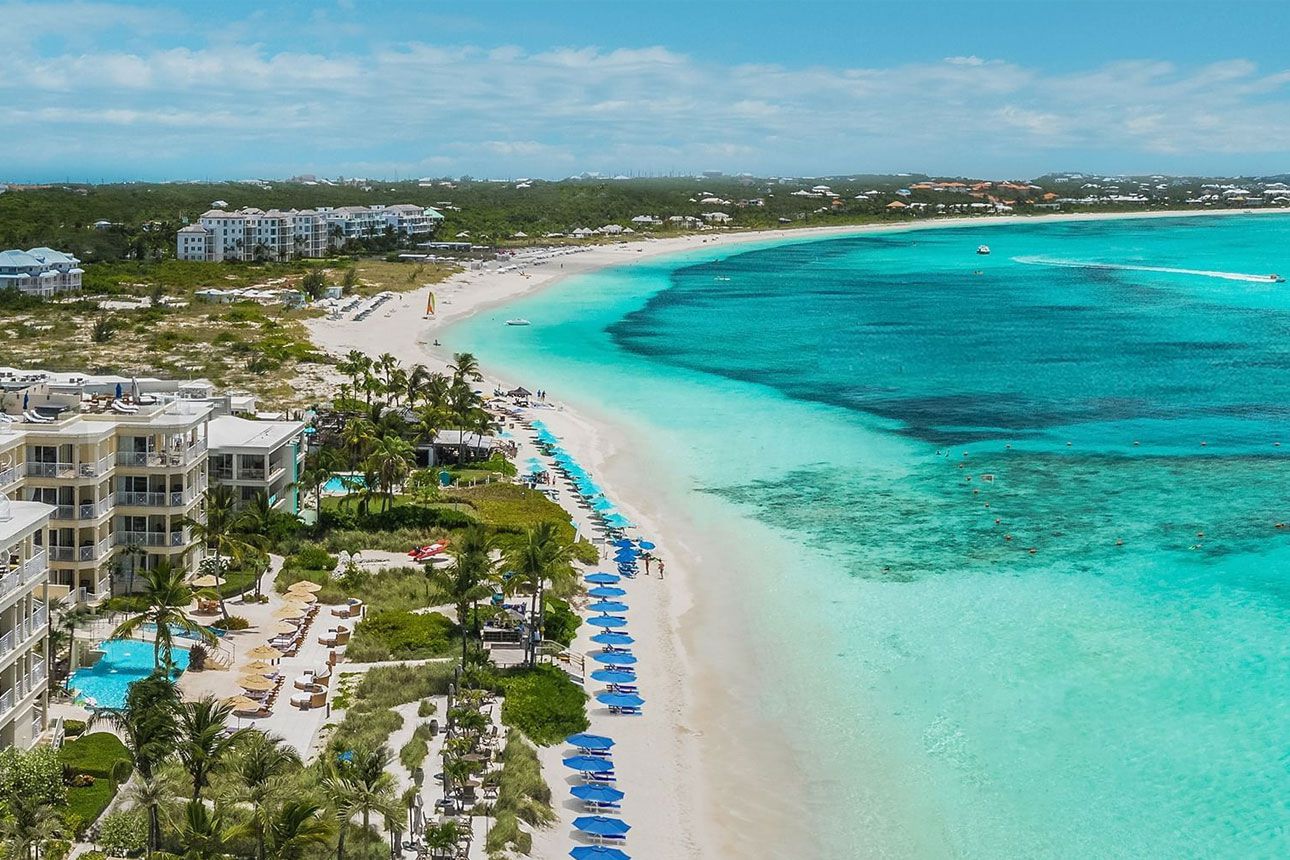 $349.00
Price per night from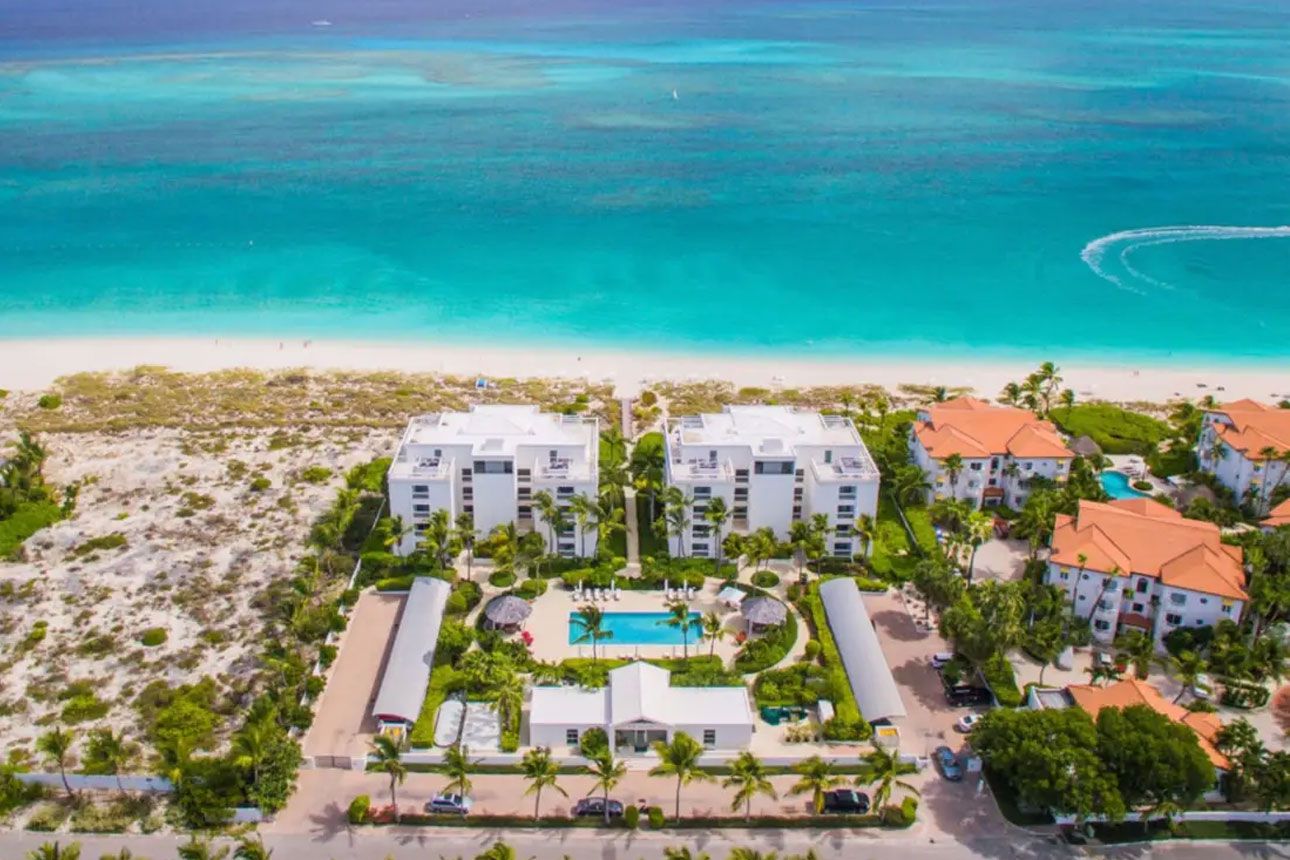 $605.00
Price per night from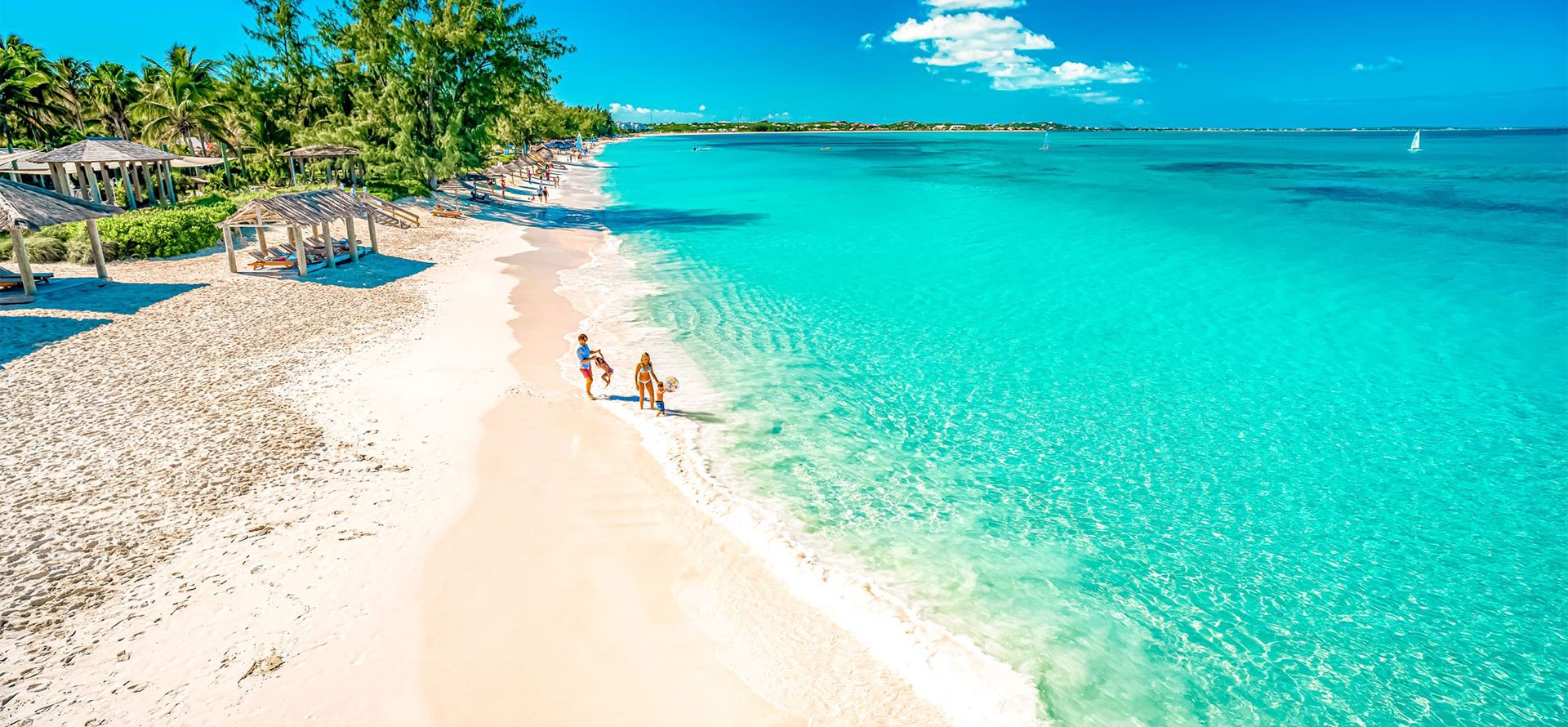 Best Time for Honeymoon in Turks and Caicos
Turks and Caicos is a place which has pleasant weather almost all year round. Most of the time, the temperature there is moderately warm, and hardly goes above 86 degrees Fahrenheit.
These Caribbean islands are susceptible to hurricanes from June to November and experience rainfalls from August to Early December. Couples may not be able to do many water activities due to the risk. Usually, satellite warnings are given by authorities to inform the people of necessary precautions, so there is not much to worry about.
Turks and Caicos have a moderate climate, with 21-35 inches annual rainfall on different islands. The place is mainly sunny, with more than 340 days of sunshine every year.
December to March is when most tourists visit, and the place is crowded, and hotels are usually all reserved. If you like crowded places and want to enjoy the nightlife to its fullest, then this is the best time to visit. However, for most couples who prefer less crowded, quiet places, April and May serve as the best time to visit Turk and Caicos for their honeymoons.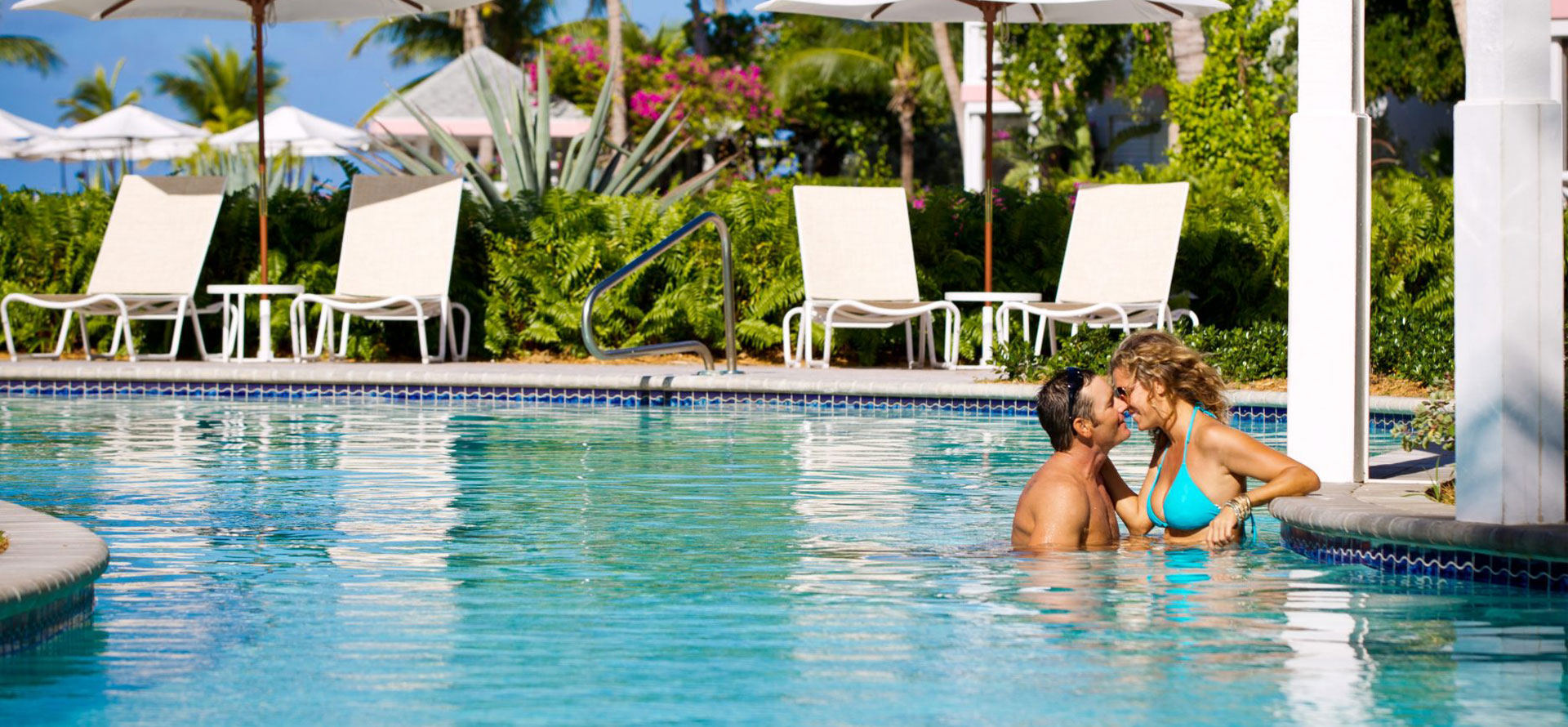 Average Cost
Turks and Caicos provide a welcoming environment for the couples visiting through its luxury resorts and hotels with exceptional services specifically for those coming on their honeymoons. There are multiple kinds of accommodation that you will find at different islands ranging from vintage-romantic beach bungalows that you can rent to large luxury resorts with private beaches. You can also find economical hotel options if you have a low budget. Most luxury hotels and resorts offer honeymoon packages to accommodate couples.
For those looking for more luxury, renting villas that offer more privacy to couples is also possible. This way, you can also get services like a private chef and butler.
Most hotels are expensive during the winter season as more tourists come during this season and an increase in prices of 30-40 percent is seen. As reservations are mostly full, you need to reserve the hotel way before your trip.
Hotel prices go down in April, and May as the number of tourists starts decreasing and further decreases during the rainy season.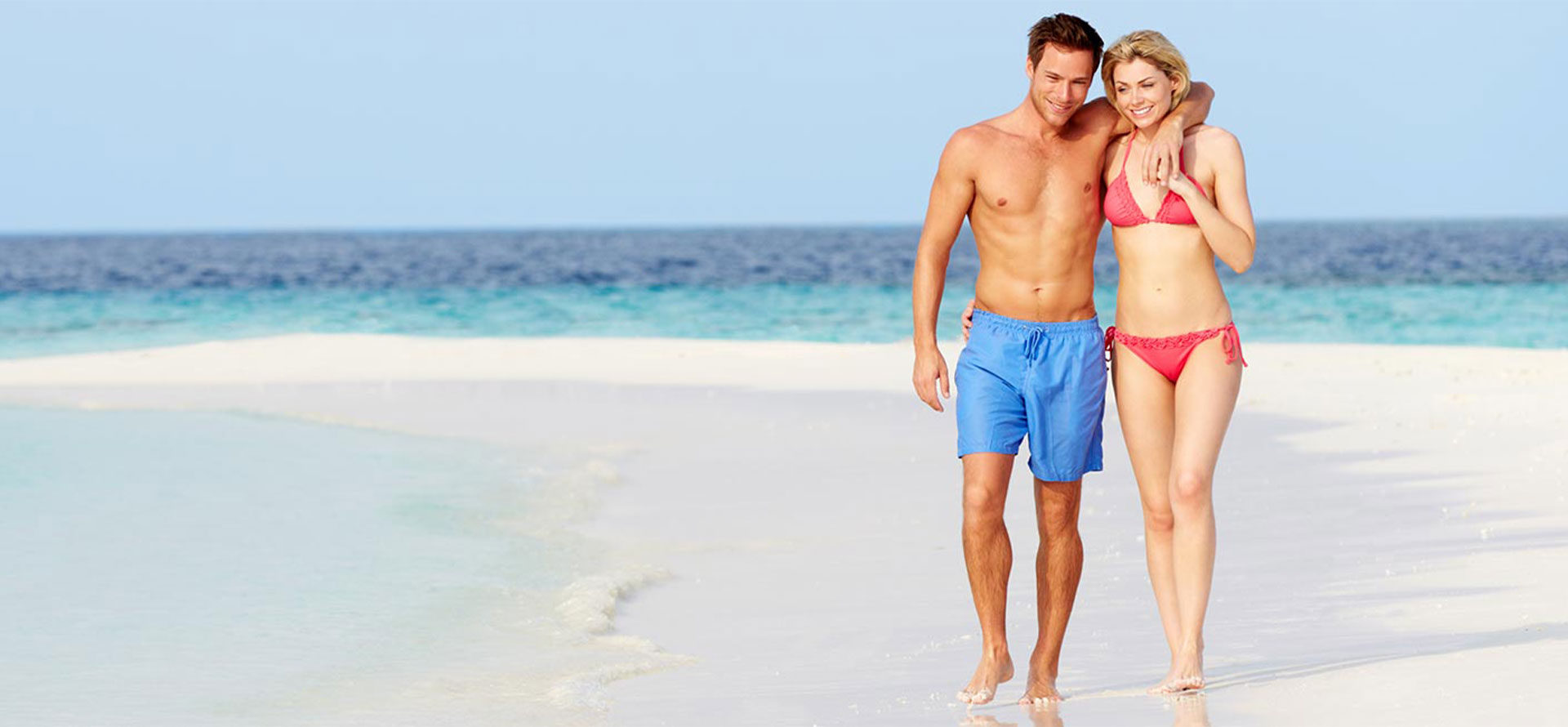 Things to Do in Turks and Caicos for Honeymoon
Many activities are available in these mesmerizing islands for couples to spend quality time on their trip. As beaches surround the place, there are many water-related activities such as snorkeling, kayaking, parasailing, and jet skiing. Visitors can visit some famous beaches such as Grace Bay Beach, Sapodilla Beach, etc., and enjoy sunbathing and pleasant warm breezes. Couples can go on a boat cruise and enjoy dinner service.
The Turks and Caicos Islands reefs are incredible, with crystal-clear water, many fish and sea critters, and healthy coral. You can go on a boat snorkeling trip to observe the marine life and coral reefs.

These islands have well-developed infrastructure and paved coastal routes that couples can enjoy on jeeps. Off-road tracks are present in National parks to explore using special jeeps if you are looking for some adventure. Couples can explore different shorelines, and enjoy the Seabreeze while riding near the beach on horseback.

Many restaurants serve fresh seafood to customers near the beach. Some of them have rooftop dining which is ideal for couples that want to dine on exquisite seafood near the beach.
Conclusion
Turks and Caicos offer a relaxing experience where couples can both enjoy luxury and be close to nature. Couples can have quality time exploring marine life through different water sports and other activities near the beach. Before planning, couples should keep in mind their budget and the weather of the place before visiting so they can pack accordingly. The place has excellent hotels and resorts with delicious food for couples to enjoy. The special honeymoon packages for couples provide luxury to the experience making it more enjoyable.
With a little bit of everything for everyone with different preferences and budgets, is why it is indeed enchanting for couples to visit Turks and Caicos on their Honeymoon.
FAQ
Are Turks and Caicos good for honeymoons?
The answer is a resounding yes! Turks and Caicos offer everything that you could want in a honeymoon destination: from stunning beaches and turquoise waters, to luxurious resorts and spas, to world-class restaurants. And let's not forget the incredible weather - it's pretty much guaranteed perfect beach weather all year round!
Are the Turks and Caicos cheap for honeymoons?
The Turks and Caicos are definitely a more affordable honeymoon destination than some of the other popular Caribbean islands. That being said, it's still possible to spend a lot of money on your honeymoon if you're not careful!
Are Turks and Caicos luxurious for honeymoons?
Yes, Turks and Caicos are a luxury destination for honeymoons. With its white sand beaches, crystal clear waters and five-star resorts, Turks and Caicos is the perfect place to relax and enjoy your honeymoon. There are many activities to do on the island, including scuba diving, snorkelling, golfing, and windsurfing. You can also just relax on the beach and enjoy the incredible views. Turks and Caicos is a truly romantic destination and an ideal place to start your life together.
Top Hotels & Resorts
Tags: trip, los angeles resort all inclusive, oregon honeymoon all inclusive, costa rica all inclusive adults only resorts, bora bora all inclusive resorts kid friendly, maui all inclusive vacation packages, best hotels in downtown durango, the hamptons hotels, fancy hotels in minneapolis, caribbean overwater villas, hotel near park, riviera maya all inclusive hotels, overwater bungalows in florida, austin boutique hotels, best ski resort, hotel cleveland downtown, hotels in st louis, nassau vacation resorts, top hotels in south lake tahoe, st lucia resorts all inclusive