Seychelles All-Inclusive Resorts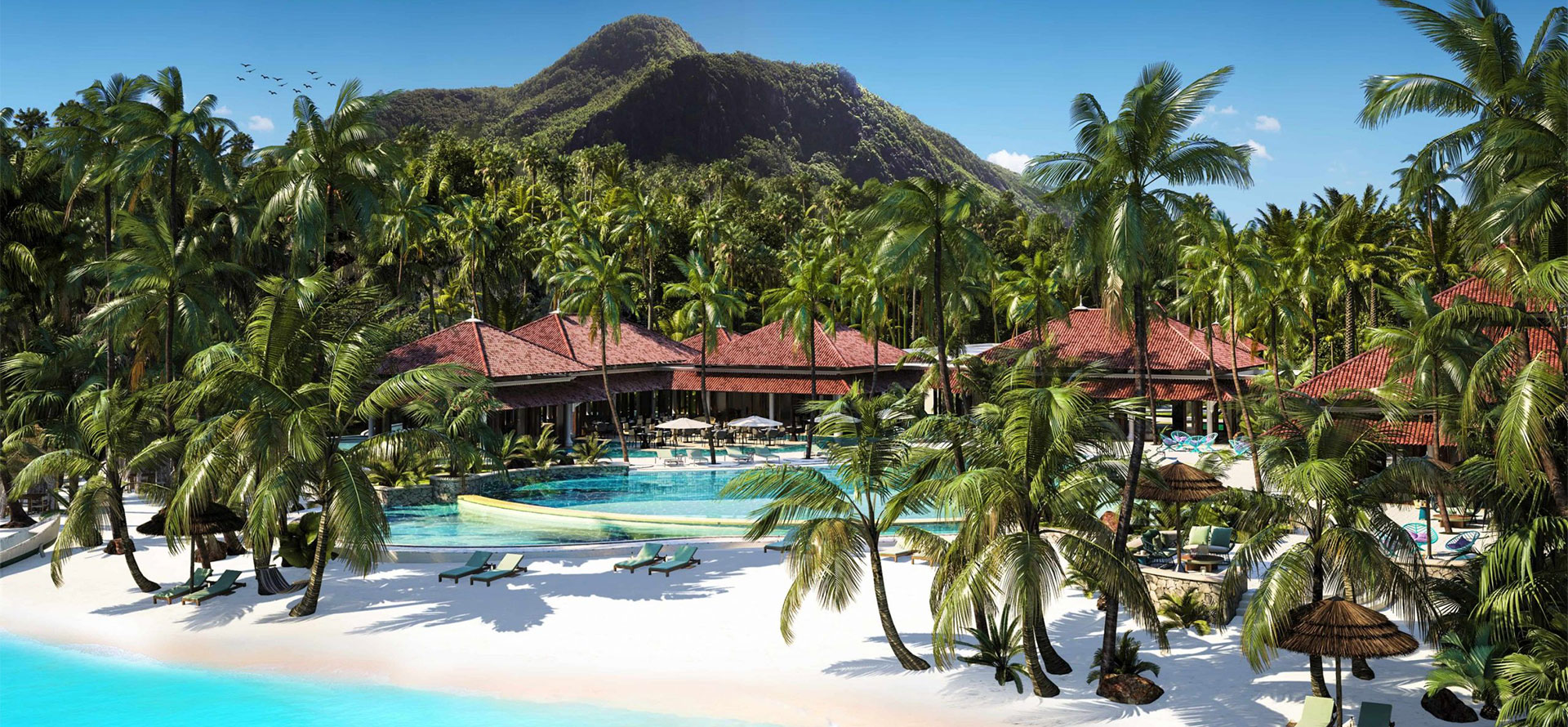 The Seychelles is comprised of 115 stunning islands in the Indian Ocean, off the east coast of Africa. It is renowned for its picturesque beaches, biodiversity, and unique mix of European, Asian, African culture. The inner islands are where you'll find the majority of the people, amenities, and sightseeing in the Seychelles. Mahé, Praslin, and La Digue, are among the larger and more populated islands. Ferries provide regular service for island hopping. You can make day trips to the outer islands, but there's so much to see and do on the inner islands you may not have any time to venture further. These islands are a great place for a destination wedding, relaxing, experiencing a different culture, or just seeing some of the most unique animals on the planet. When you're not busy relaxing, check out one of the national parks such as Silhouette Island's walking trails, go snorkeling in La Digue, see an Aldabra giant tortoise up close, or go on a chartered fishing tour if that's your thing!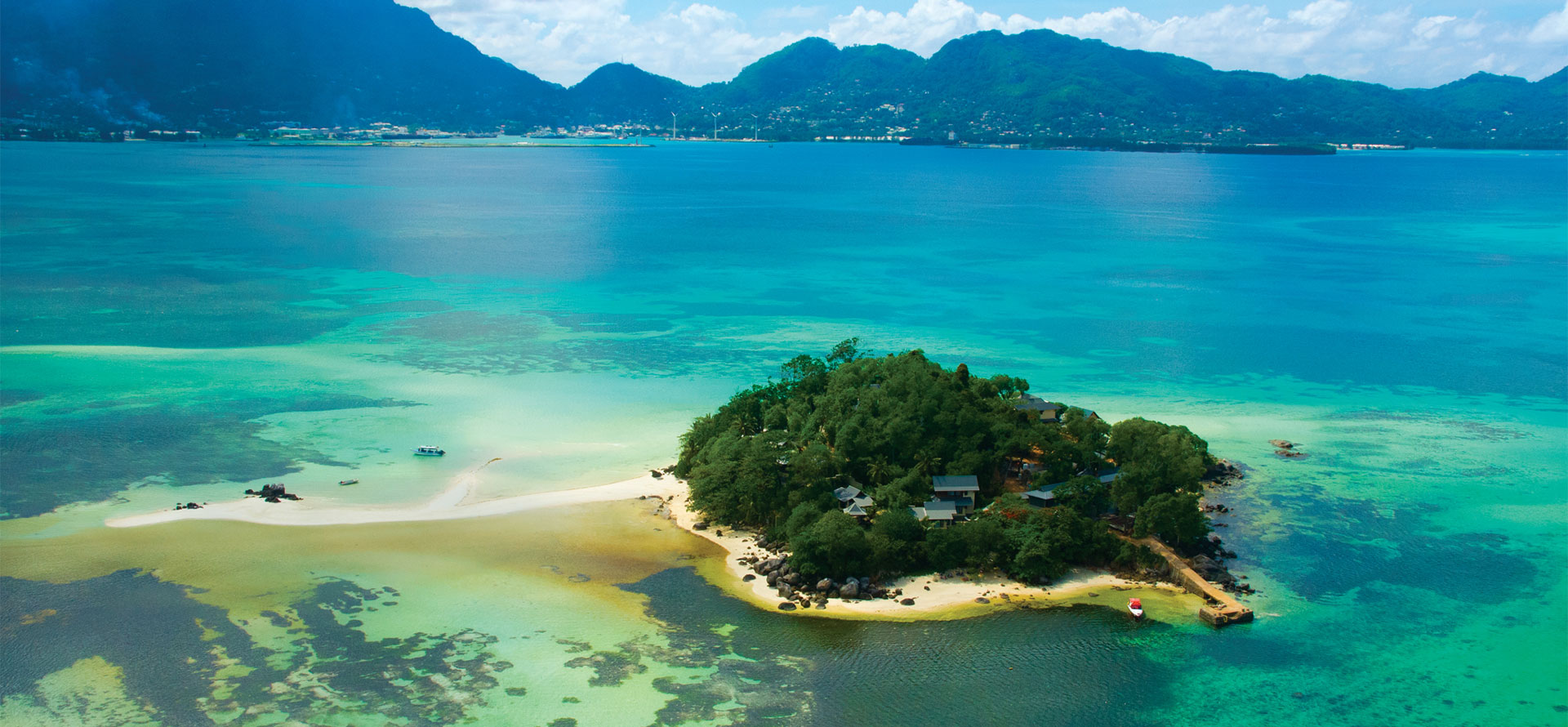 What You Need to Know!
Before going to the Seychelles, it's useful to know that
The official currency is the Seychelles Rupee.
People here drive on the left side of the road!
The official languages are English, French, and Seychellois Creole (most people speak the latter).
You'll need a type G plug or an adapter for your device chargers.
Consider staying at one of the great Seychelles all-inclusive hotels. You can find several amenities such as dining, private beach access, wine, local beers, and spirits. Higher-end locations may even have dedicated hosts and activities like yoga. All-inclusive resorts in Seychelles may appeal to you if you are looking to take the guesswork out of things like where to go eat or what activities you can engage in. The islands are a bit far from the mainland, so prices tend to be a bit higher. Having an all-inclusive Seychelles booking could save you some cash when compared to buying essentials when you arrive.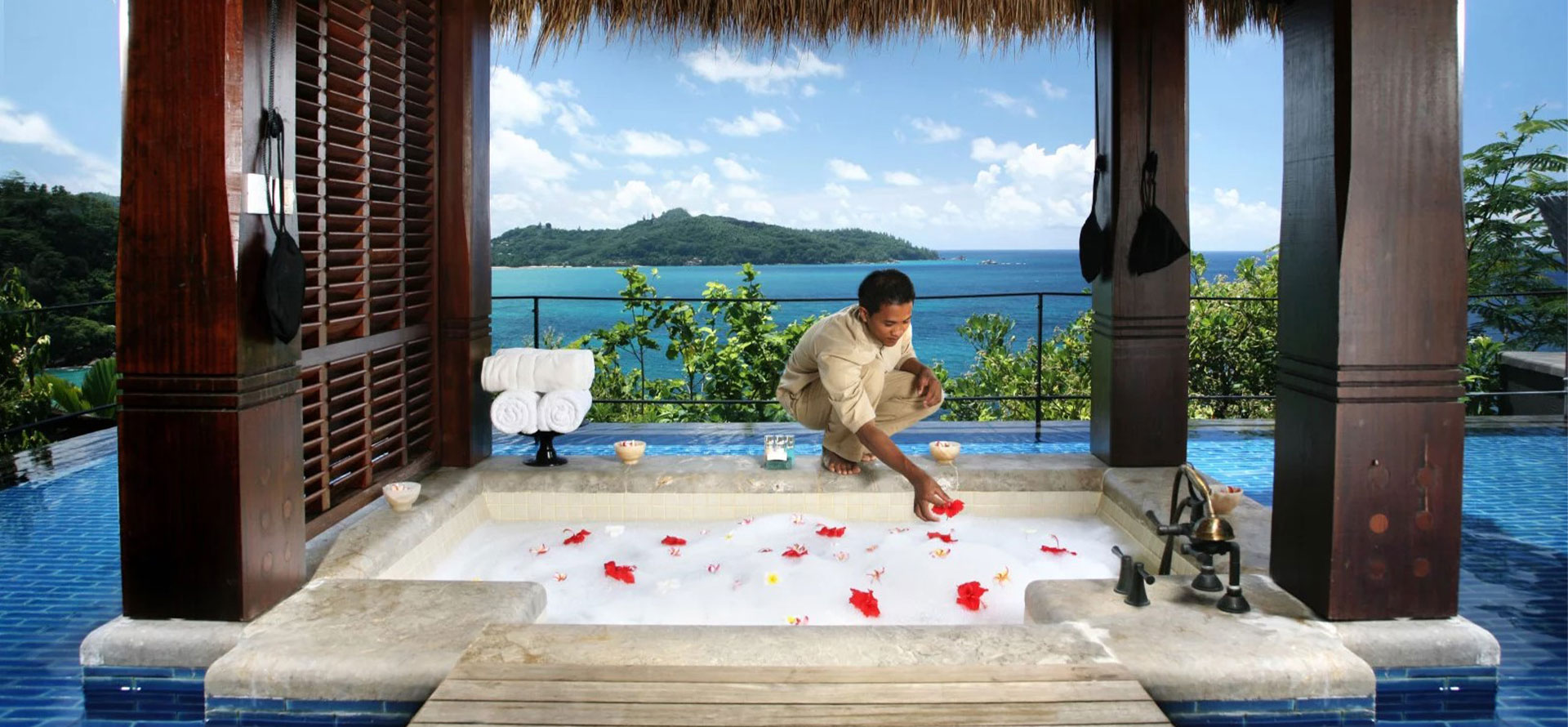 Best Time to Visit Seychelles All-Inclusive Resorts
The best time to visit will depend on a few factors such as heat and precipitation. If you don't mind the rain, then you may be okay with visiting during December or January, the Seychelle's rainiest months! The precipitation can be over 300mm (nearly 12 inches) in January and nearly 240mm (nearly 10 inches) in December.
February through May and September through November are also rainy, with the precipitation ranging from about 139mm to about 214mm. The least rainy months are May, June, and July, with the precipitation ranging from about 171mm to 91mm.
January through May tend to be the hottest months, followed by a dip in temperatures from June through September before the weather heat picks up again.
Average Cost of All-Inclusive Resorts in Seychelles
The month-to-month price of hotels does not deviate greatly from the average cost throughout the year; however, January and June are the lowest months. It may be the case that the rain drives down the cost during January. June is kind of hard to explain, especially when one considers that the lowest average tourism volume does not occur until July and August! Overall, it seems the best time to visit is October through November. It's the best intersection of prices and weather. The prices in October and November are not the lowest, but they are not the highest either and the weather is slightly rainier but there are still plenty of sunny days. Further, there is a dip in tourist volume, especially in October.
Conclusion
The Seychelles is an incredible paradise with a unique culture. Whether you stay near civilization and soak in the culture or experience the great outdoors, you're sure to see something unique that you'll remember for years to come. Remember to take the usual precautions and check advisories before booking your trip.
Check out all your options as well. You can stay at a hotel or a homestay but think about what kind of experience you want to have. If you want to truly relax and get the most out of your trip, an all inclusive Seychelles vacation might be right for you! Compare all-inclusive Seychelles packages to find the best deal for you. Don't just look at the amenities, consider which beach front you'll stay at as well. All-inclusive Seychelles resorts allow you to leave the shopping, cooking, and cleaning to someone else. Further, the guesswork of finding out what to do can be handled before you arrive. Finally, you will be sure of what is included in your overall package so there are no surprises.
Tags: best travels deals, bahamas overwater bungalow, all inclusive hotels in colombia, anguilla all inclusive packages, best beaches in virginia, us virgin islands all inclusive family resorts, what to do in Ibiza, fiji all inclusive packages, all inclusive resorts maui adults only, playa del carmen all inclusive family resorts