The Seychelles is a truly exotic location, a series of islands found in the Indian Ocean north of Madagascar. The beautiful beaches, clear, blue ocean, and lovely warm, tropical climate make Seychelles a popular destination for many holiday-goers. There are many things to do in Seychelles. This is why we wrote this guide so you can learn what to do in Seychelles when you visit.
Best Hotels & Resorts
Best hotel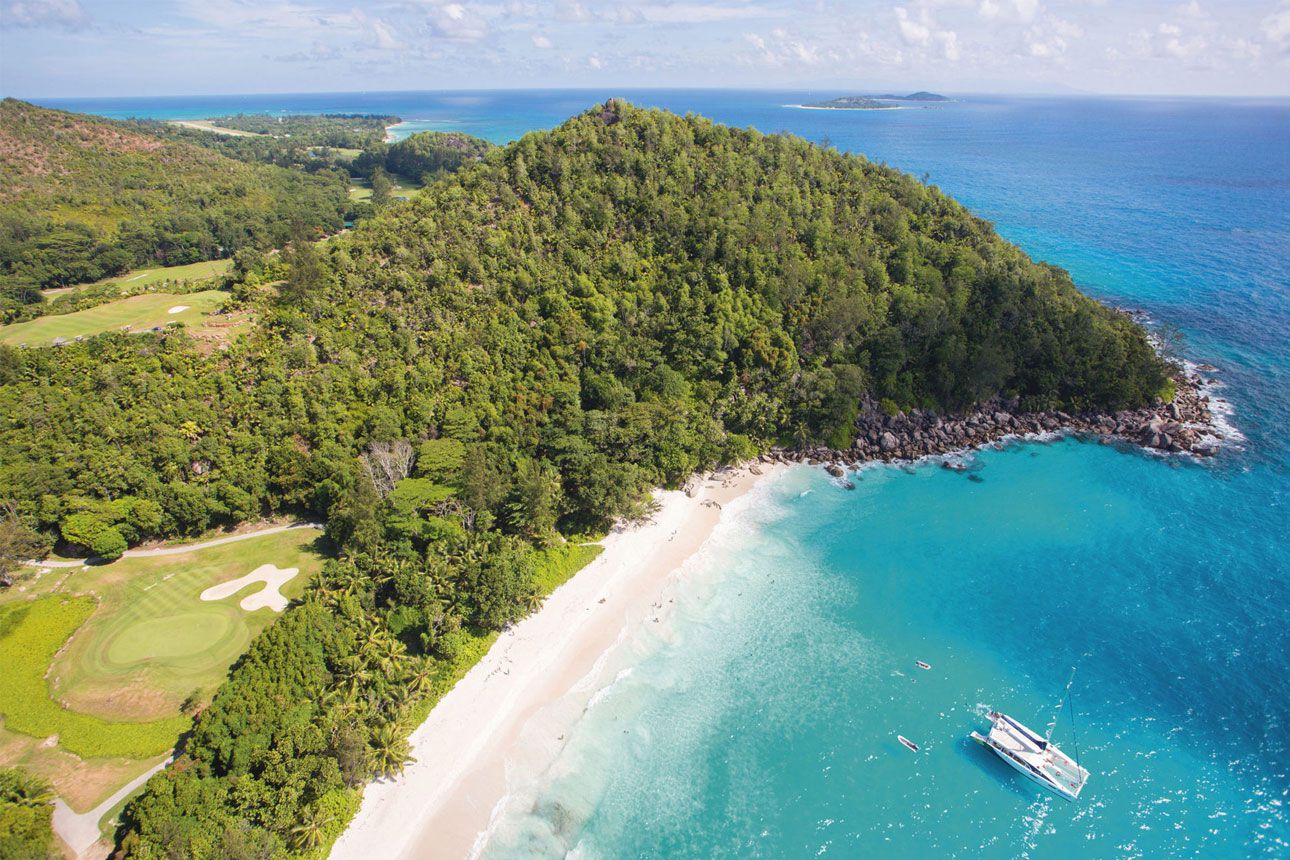 $759.00
Price per night from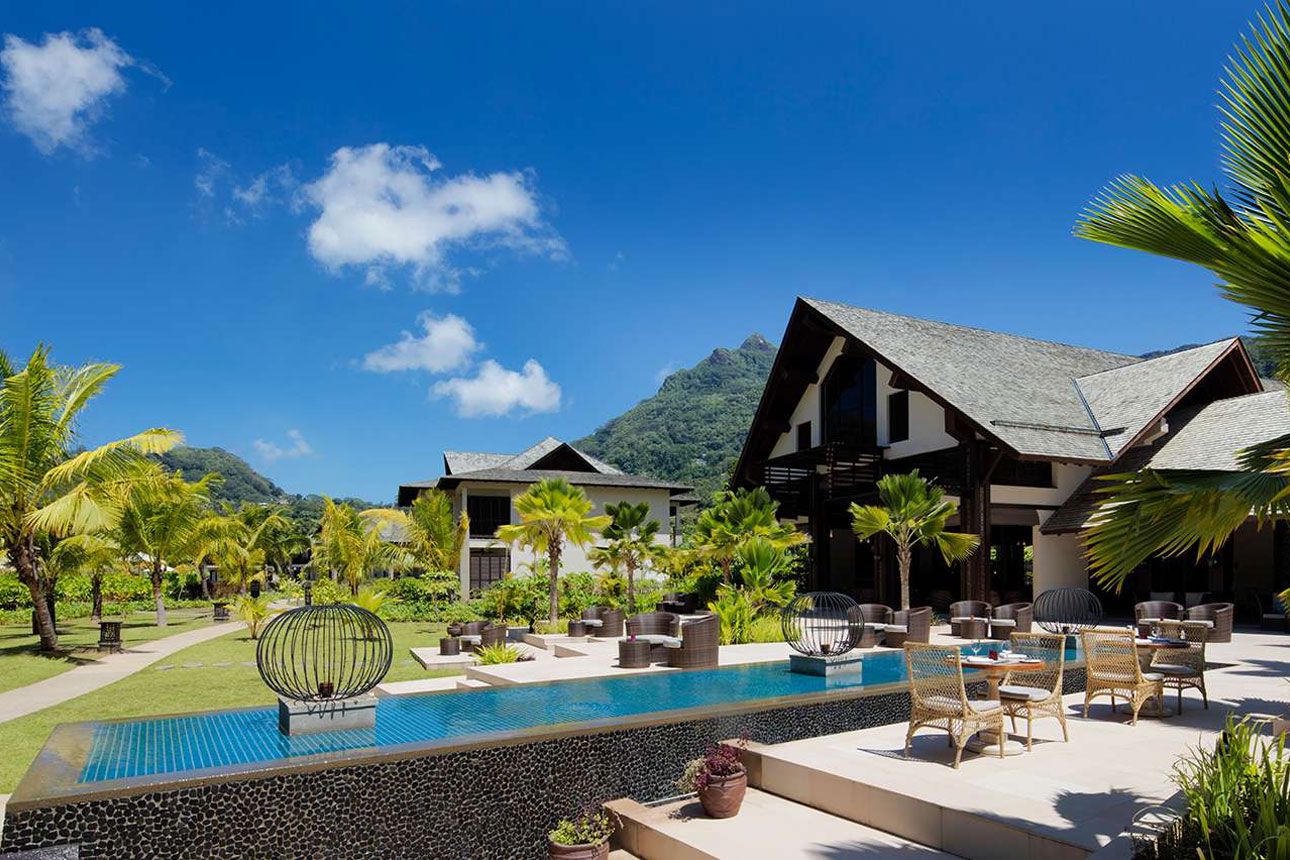 Pool
Free parking
Free WiFi
$533.00
Price per night from
Kempinski Seychelles Resort
Airport transfer
Free WiFi
Non-smoking
$469.00
Price per night from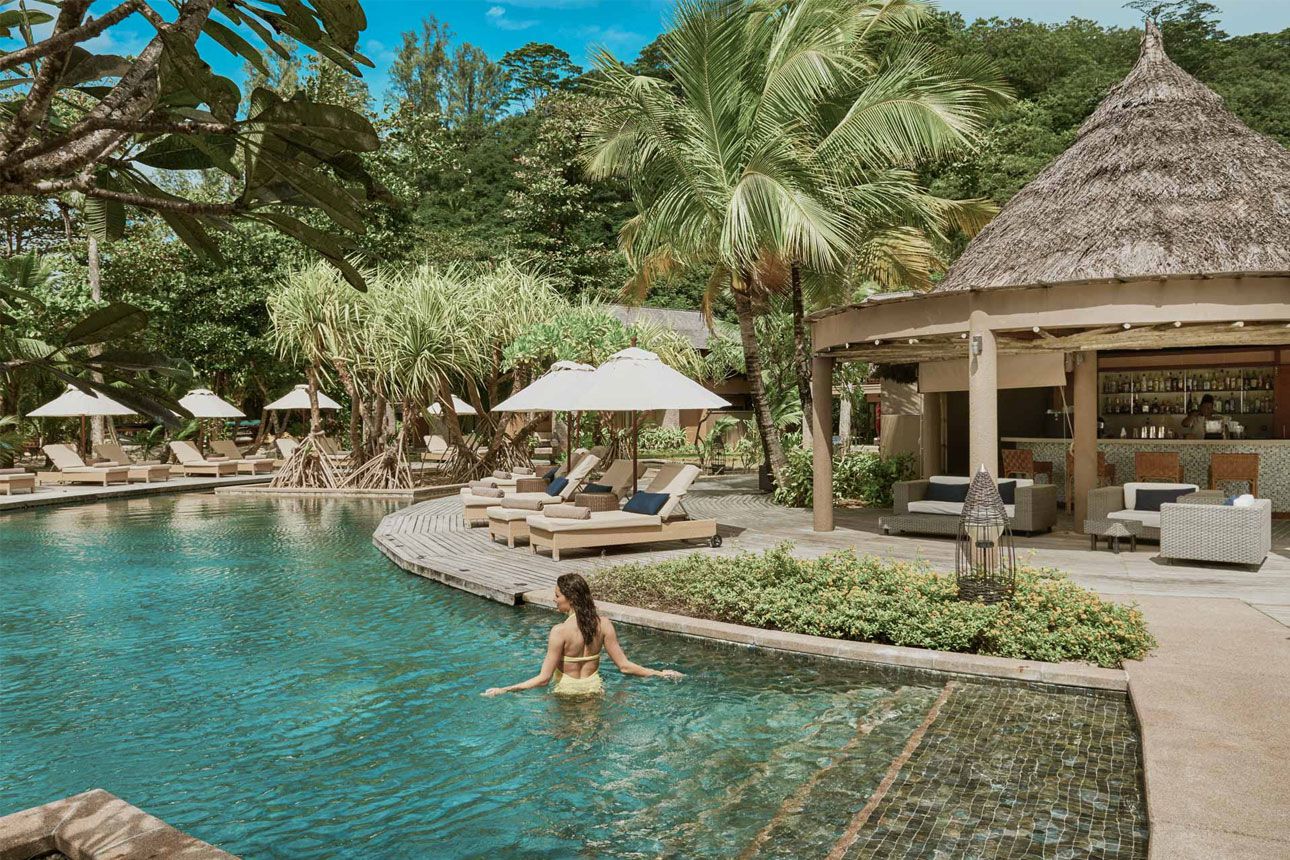 Free breakfast
Gym
Free WiFi
$459.00
Price per night from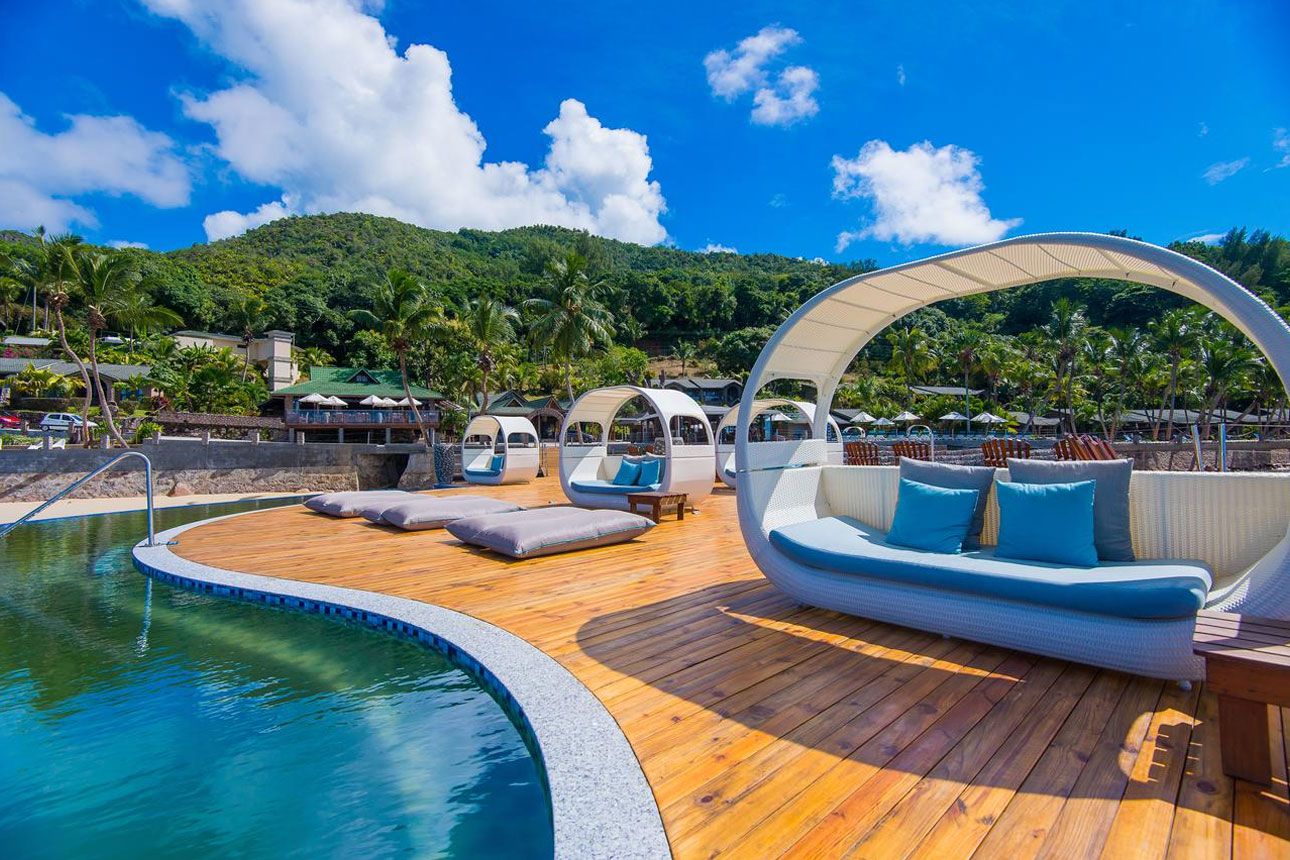 Coco de Mer and Black Parrot Suites
Pool
Airport transfer
Free parking
$238.00
Price per night from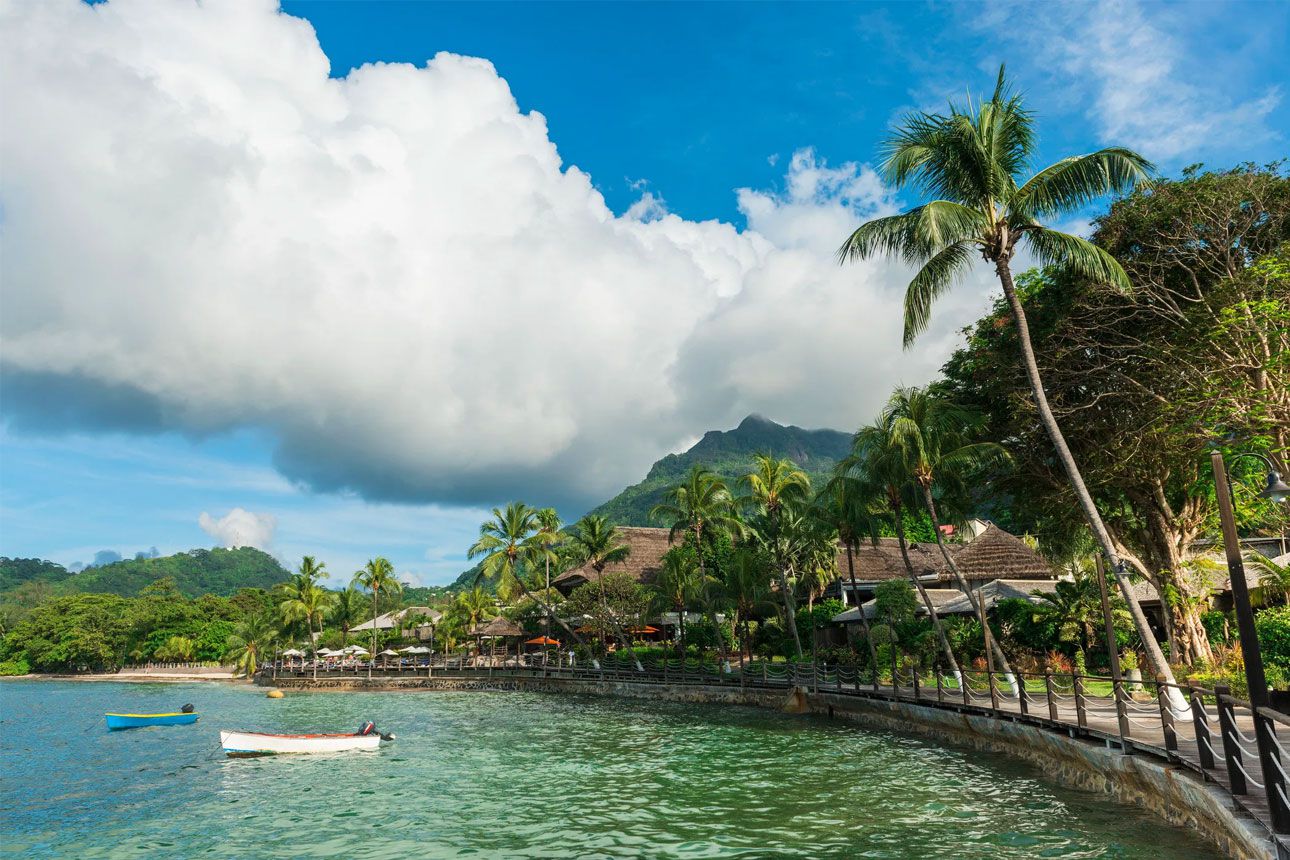 Pool
Free breakfast
Free WiFi
$316.00
Price per night from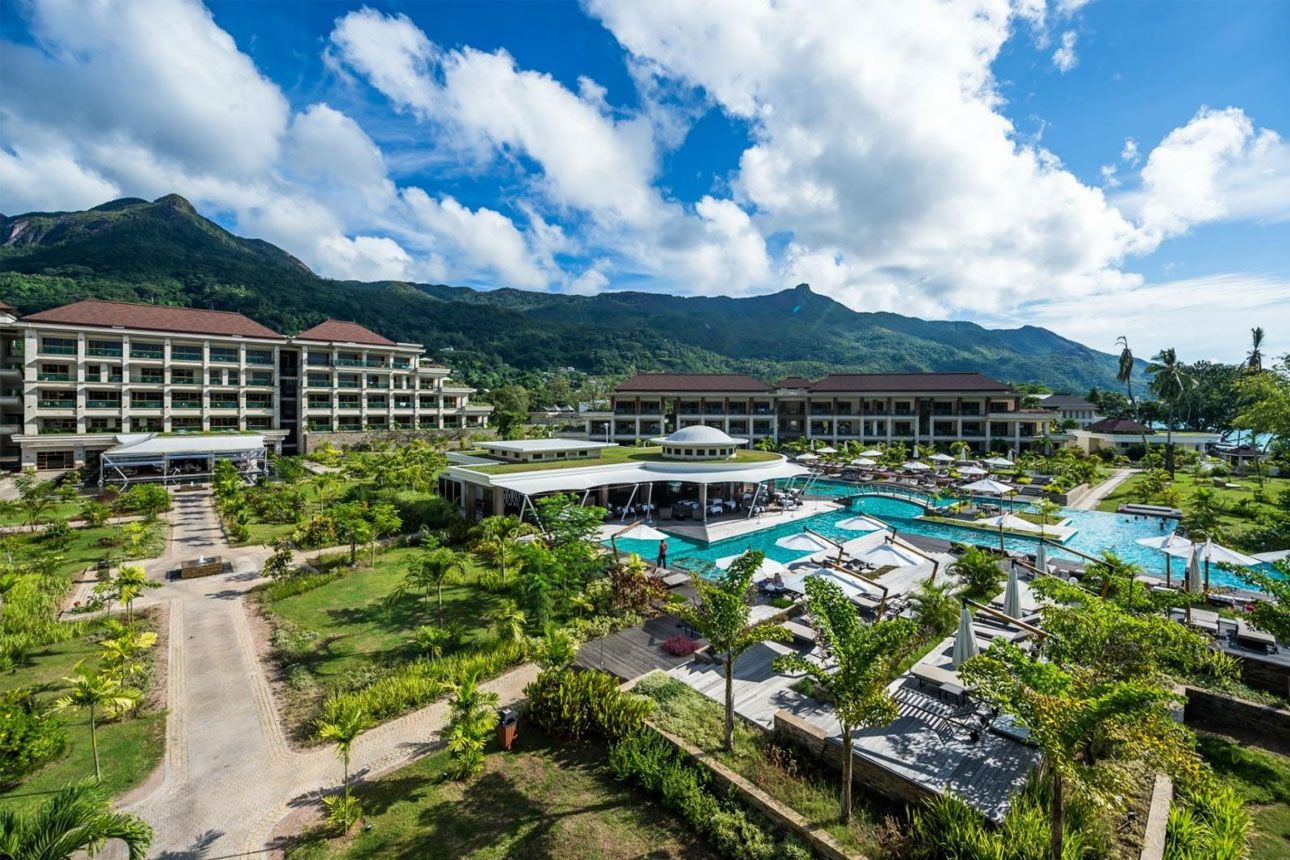 $289.00
Price per night from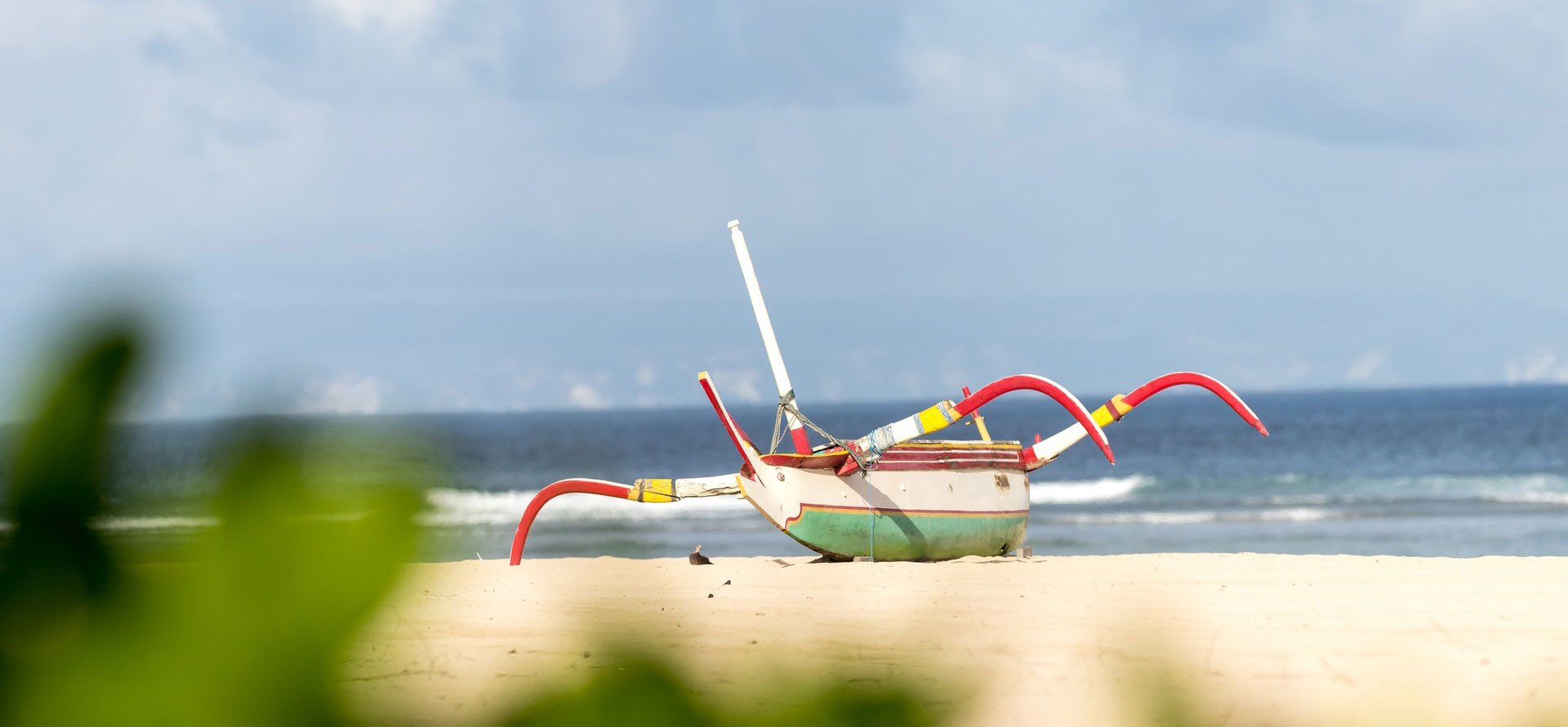 Best Things to Do in Seychelles
In the Seychelles, there are many exciting and fun things to do, from snorkeling and scuba diving in the ocean to exploring a nature reserve, going shopping, or sampling the cuisine.
Best beaches
There are some truly wonderful beaches in the Seychelles to choose from.
Anse Source d'Argent:

This is a popular beach with tourists because of the calm and clear water, which makes swimming safer for everyone than in some other parts of the islands.

Anse Lazio:

This beach is on Praslin, which is not the main island of the Seychelles, but Anse Lazio is certainly worth a visit because of its beautiful white sands and clear waters.

West Beach:

This is a part of a private wildlife sanctuary on Bird Island; West beach is known for its vast expanse of sand, turquoise waters, and gorgeous sunsets.

Petite Anse:

This pristine beach is found on the largest island of the country; the beach has soft white sand and clear blue waters and the beach is surrounded by beautiful green vegetation.
What to Do in Seychelles for Nature Lovers
The Seychelles is an island paradise, with lush green vegetation, beautiful oceans, and lots of amazing animals and plants. There are some great nature reserves you can visit and a museum where you can learn about all the animals and plants of the country.
Sainte Anne Marine National Park is a beautiful park made up of 6 tiny islands. There are glass-bottom boat tours and other trips you can take out to the area where you can snorkel and dive in the waters.
Vallée de Mai is a nature reserve in the Seychelles that should be visited by nature-lovers. The reserve is a UNESCO world heritage site and has endemic species of birds that you will not find anywhere else in the world.
Veuve Nature Reserve is a must for birdwatchers who want to catch a glimpse of the endangered Black Paradise Flycatcher.
Another must-visit location is Bird Island, which is a private wildlife sanctuary that is renowned for its many bird species, tortoises, and turtles.
Nature lovers should plan a trip to the National Museum of Natural History in Victoria. The museum provides information and exhibits detailing the fauna and flora of the Seychelles.
History and Culture
Some of the top things to do in the Seychelles include visiting churches, buildings, museums, and other sites to learn about the history and culture of these islands.
The following historical and cultural attractions are recommended for visitors to the Seychelles:
Domaine de Val des Près Craft Village:

This village includes the Gran Caz house, which was constructed during the 19th century; there are also many other buildings of historical importance on the grounds for tourists to explore.

Seychelles National Archives:

There are guided tours at the archives, where you can learn about the history of the Seychelles, and look at artifacts and photos.

L'Union Estate Farm:

This is a natural heritage site and includes a plantation house and an old graveyard. It does give you access to the beautiful Anse Source d'Argent beach.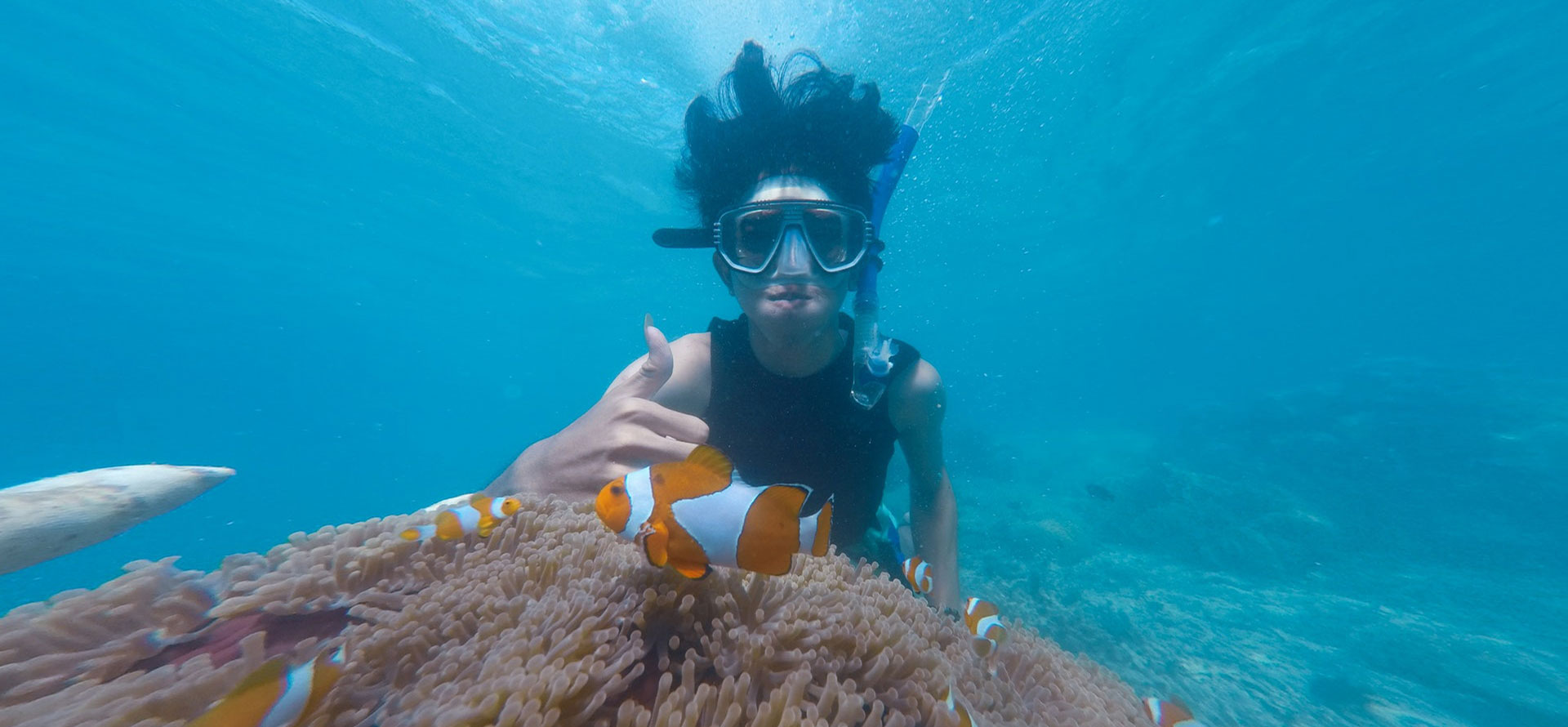 Cuisine and Night Life
There are various nightclubs on Mahé (the biggest island), where people can spend time dancing and enjoying an assortment of drinks and snacks.
You can choose from several restaurants that serve foods ranging from traditional Creole meals to European-inspired meals. Being a series of islands, you can easily find an assortment of fresh seafood and shellfish to eat. You can also find pizza, pasta, lots of different types of curry, and also vegetarian dishes in certain restaurants.
Shopping
You can go shopping in a variety of places including malls. There is a large shopping mall called Eden Plaza where you can also find an assortment of items to buy at over 70 different shops. There are many places to stop and eat while you are shopping.
There are several shopping centers in the Seychelles as well as markets and other shopping centers where you can browse a variety of clothes and other items.
Conclusion
The Seychelles is a wonderful trip for someone seeking to get away from the hustle and bustle of city life. The scenery is fantastic and the beaches are sublime. It is worth a trip to explore the culture, history, and cuisine of this island nation or go snorkeling or simply relax on the beach.
FAQ
What is Seychelles best known for?
Seychelles is best known for its stunning beaches, lush vegetation, and unique wildlife. The archipelago is home to some of the most beautiful beaches in the world, as well as a variety of unique plants and animals. Seychelles is also a popular destination for scuba diving, snorkeling, and other water sports.
What do people in Seychelles do for fun?
There are a variety of things that people in Seychelles do for fun. Some popular activities include going to the beach, hiking, fishing, and snorkeling. There are also many cultural events and festivals that take place throughout the year.
Is the Seychelles worth visiting?
The Seychelles is a group of 115 islands in the Indian Ocean off the coast of East Africa, known for its beaches, coral reefs, jungle and wildlife. Visitors can enjoy hiking, diving, snorkeling, fishing and more on these beautiful islands. So if you're looking for an exotic destination with plenty to do, the Seychelles is definitely worth a visit!
How many days do I need in Seychelles?
This is a difficult question to answer as it depends on what you want to do and see while you are in Seychelles. If you are interested in spending time relaxing on the beach, then you could probably get by with a week. However, if you want to explore the many different islands and activities Seychelles has to offer, then you might need closer to two weeks. Ultimately, it is up to you to decide how much time you need in Seychelles based on your interests and travel plans.
Is 5 days enough in Seychelles?
If your focus is simply relaxing on the beach, then 5 days is definitely enough time to enjoy the islands. However, if you also want to explore some of the hiking trails, visit the national parks, or go on boat excursions, then you might want to consider staying for a week or longer. In general, we would say that 5 days is a good amount of time to get a taste of what Seychelles has to offer. But if you can swing it, staying for 7 days or more will allow you to really experience all that this beautiful country has to offer.
Top Hotels & Resorts
Tags: travel site, st barts honeymoon resorts, kid friendly resorts in texas, hotel miami downtown, luxury resort playa del carmen, boutique hotels chicago, resort usa, bali versus bora bora, mazatlan all inclusive, all inclusive key west vacation package, top boutique hotels, honeymoon antigua, best time of year to go to spain, romantic hotels in miami, best month to visit big sur, hotels in san juan, colorado vacation resorts, mexico all inclusive honeymoon packages, best all-inclusive resorts in hawaii, all inclusive negril vacation package