Puerto Plata is situated on the north coast of the Dominican Republic. The dazzling silver tint of Puerto Plata's coast at sunset earned it the name "Port of Silver" when it was founded in 1502. The port city served as the final port for ships returning from the Old World. Today, Puerto Plata welcomes visitors on a different kind of journey: from the hustle and bustle of everyday life to the tranquility of all-inclusive extravagance.
Puerto Plata is one of the Atlantic's gems, with more than 100 kilometers of pristine beaches, the Caribbean's greatest collection of intact 19th-century Victorian-style structures, and a jaw-dropping mountain range bordered by a glistening shoreline. It has become a favorite for its beautiful beach hotels and all-inclusive resorts in Puerto Plata. Puerto Plata boasts a huge number of all-inclusive seaside resorts and is well-known for its numerous tourist attractions, making it a strong contender for the most visited city in the country, alongside the country's capital (Santo Domingo).
Puerto Plata all-inclusive resorts offer various services, including accommodation, meals, drinks, and attractions such as waterfalls, snorkeling, and hiking. Puerto Plata's all-inclusive hotels also have lovely views of the beach or mountains and soundproofing, ensuring that families don't have to worry about their children disturbing others.
You can find all-inclusive resorts in Puerto Plata with well-supervised kids-only pools and kids clubs for ages 4 to 12. Adults will like the exercise center and various classes, while the entire family will appreciate the day and night activities. There is also a wide range of accommodation options to suit every budget and requirement — guests and tourists can choose between ocean and pool views, two-bedroom family suites, and standard rooms.
Staying in Puerto Plata is cheaper compared to popular destinations in the country, such as Punta Cana. Despite the price difference, Peurto Plata still delivers an exotic paradise with golden sandy beaches and blue waters with palm trees.
Best Time to Visit All Inclusive Resorts in Puerto Plata
The best months to visit the destination are May and June when hotel costs are cheaper as the rainy season approaches. The city's temperature is generally mild, with typical highs from 80 degrees in the winter to around 90 degrees in the summer. During this period, the peak crowds have dispersed, and accommodation rates have reduced by up to 50%, making it ideal for budget tourists.
Our Favorite Hotels & Resorts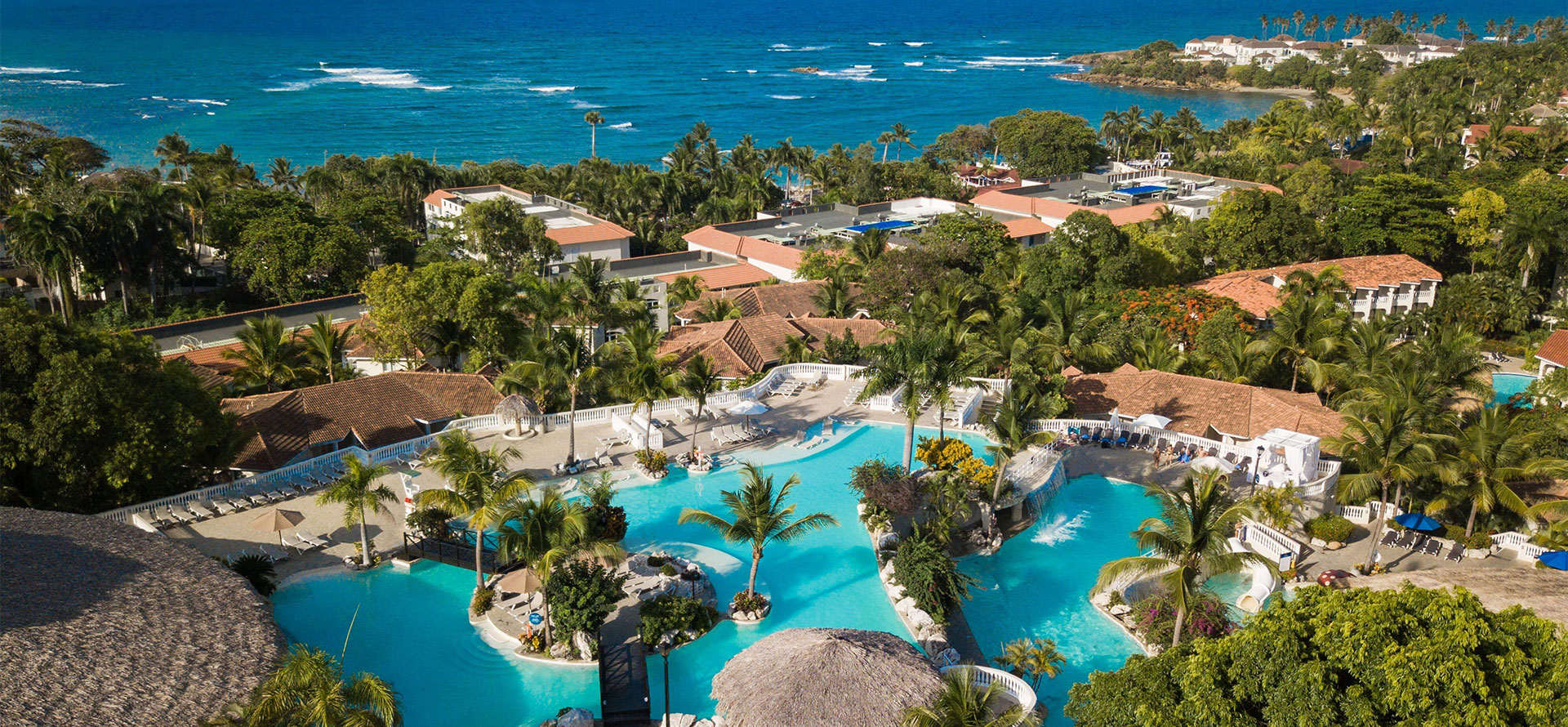 You could also visit Puerto Plata's all inclusive from December to April. The weather is beautiful, with temperatures ranging from 60 to 80 degrees Fahrenheit, but this is also the busiest tourist season. During this period, you can catch the Puerto Plata Carnival. Accommodations will be costly and scarce, so make your reservations at least three months in advance. Make sure you plan ahead.
The city receives most of its yearly traffic between June and November, with November being the wettest month. Puerto Plata is vulnerable to tropical storms and hurricanes during the Atlantic hurricane season. However, lodging rates are cheaper, and tourists are scarce at this time of year. So, if you want to avoid the beach but don't mind the increased humidity, this is the time to go.
Average Cost Of All Inclusive Hotels In Puerto Plata
The average price of an all-inclusive resort in Puerto Plata depends on varying factors. These factors include the season, the location of the resort, the rating, the type of the resort, and your preferred accommodation. The season is a major factor because the temperature and weather are vital to how well your vacation goes.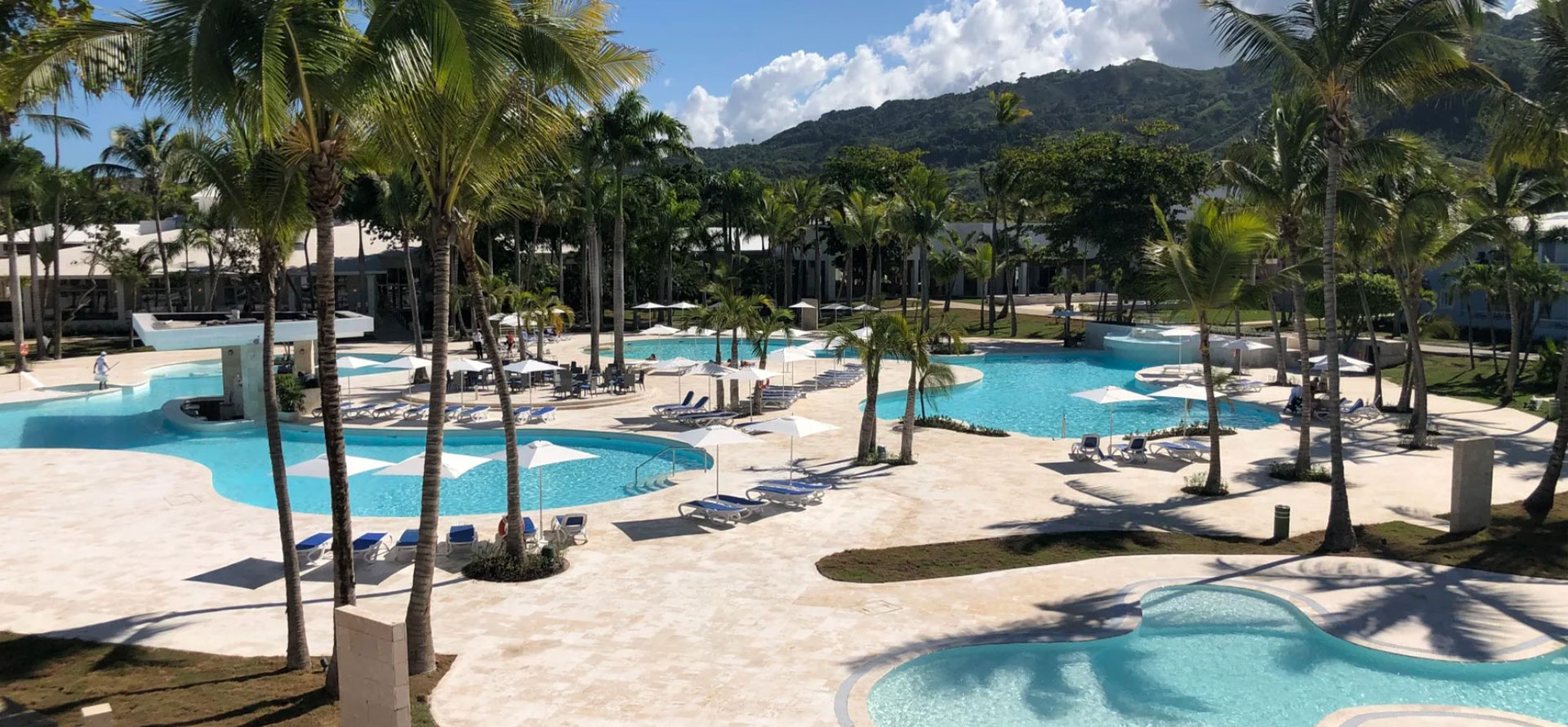 During the hurricane season, which begins in June and ends in November, prices are often low (Note, that August and October have the highest risk of experiencing a hurricane). This is because of heavy rains in Puerto Plata that could affect your holiday.
Moreover, the prices of Puerto Plata all-inclusive resorts spike from December to April. This is because the weather is beautiful, with temperatures ranging from 60 to 80 degrees Fahrenheit, and it is the peak tourist season.
However, from Mid-May to June, the prices begin to fall as the rainy season looms. This period is a great time to visit all-inclusive resorts in Puerto Plata because you can also catch the sun with lesser crowds at a lower price.
FAQ
What is the best area to stay in Puerto Plata?
The best area to stay in Puerto Plata depends on your preferences and what you're looking for in a vacation. If you want to be close to the action and nightlife, then staying in Puerto Plata city is a good option. There are plenty of all-inclusive resorts located in the city, so you'll have no trouble finding one that suits your needs.
What does a Puerto Plata all-inclusive Resort include?
When you book an all-inclusive resort in Puerto Plata, everything is included in the upfront price. This means that your room, meals, drinks, activities, and entertainment are all covered in one cost. All-inclusive resorts often offer a variety of amenities, such as pools, beach access, spas, restaurants, and bars. Some even offer excursions and transportation to and from the airport. All-inclusive resorts provide a hassle-free vacation experience, allowing you to relax and enjoy your time in Puerto Plata.
How many days do you need on Puerto Plata All-Inclusive Resorts?
The length of your stay at an all-inclusive resort in Puerto Plata will depend on a few factors, such as the time of year you visit and the specific activities you're interested in doing. Generally speaking, we recommend that our clients spend at least four days on Puerto Plata All-Inclusive Resorts. This gives you enough time to enjoy all the amenities and activities that the resort has to offer, without feeling rushed. Plus, it gives you a chance to explore some of the nearby attractions. Of course, if you have a limited amount of time, you can still have a great vacation in Puerto Plata All-Inclusive Resorts, it just might be a little more action-packed!
Our Favorite Hotels & Resorts Full Info
Tags: best travels deals, most beautiful beaches in puerto rico, honeymoon suite turks and caicos, best time to go to bora bora, puerto vallarta resorts for families, bahamas vs hawaii, best beaches in tampa, puerto rico honeymoon packages, best barbados resorts for adults, punta cana honeymoon packages