Moorea Overwater Bungalows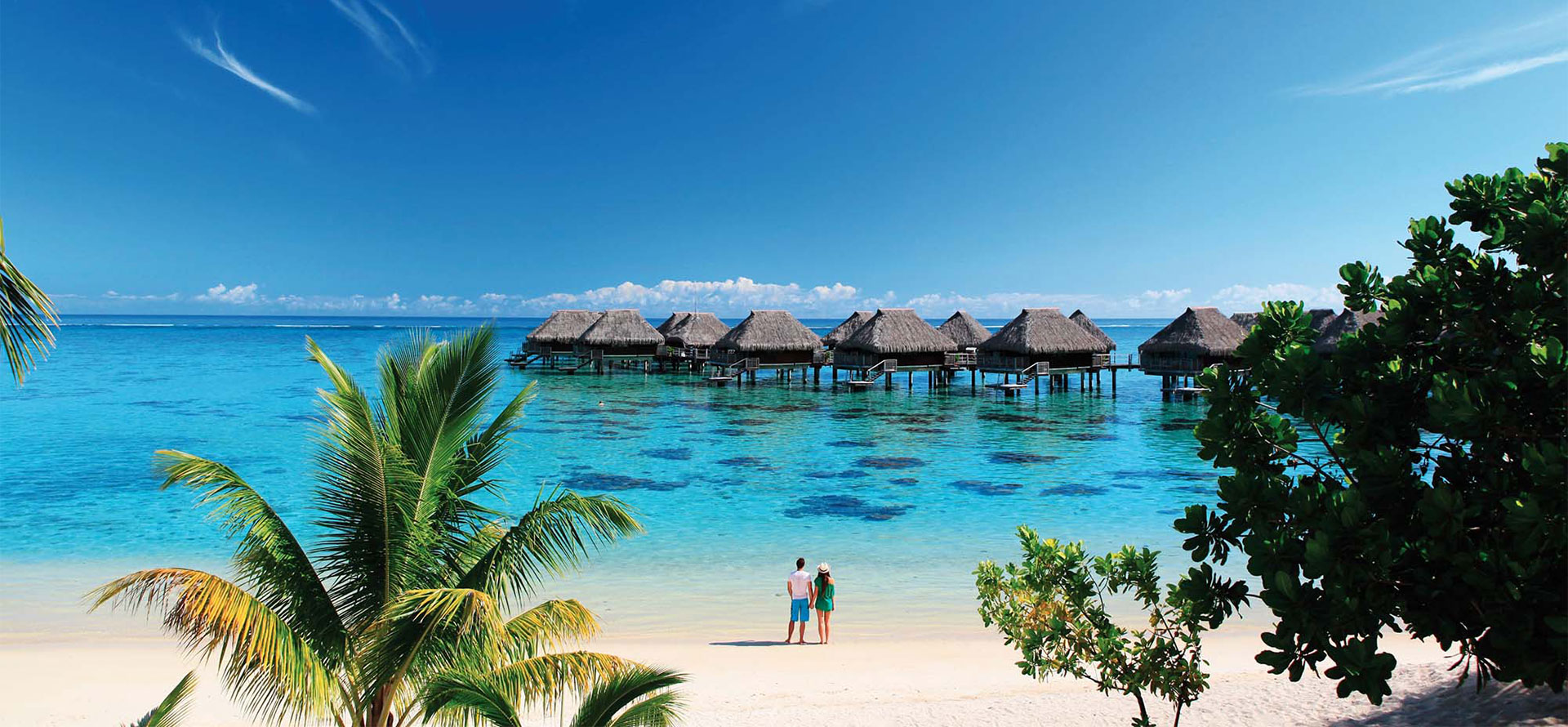 Located in French Polynesia, Moorea is a destination that's celebrated for its natural beauty, calm atmosphere, and agreeable climate. If you're ready to experience this one-in-a-lifetime vacation, make sure you do it from the comfort of a Moorea overwater bungalow.
One of the main reasons tourists choose to visit this location is because of the island's geographical features. With eight different mountain peaks and crystal-clear water, Moorea looks like it's too good to be true. There are two fantastic bays (Opunohu Bay and Cook's Bay) plus the island also looks like a heart from above, ideal for a romantic getaway.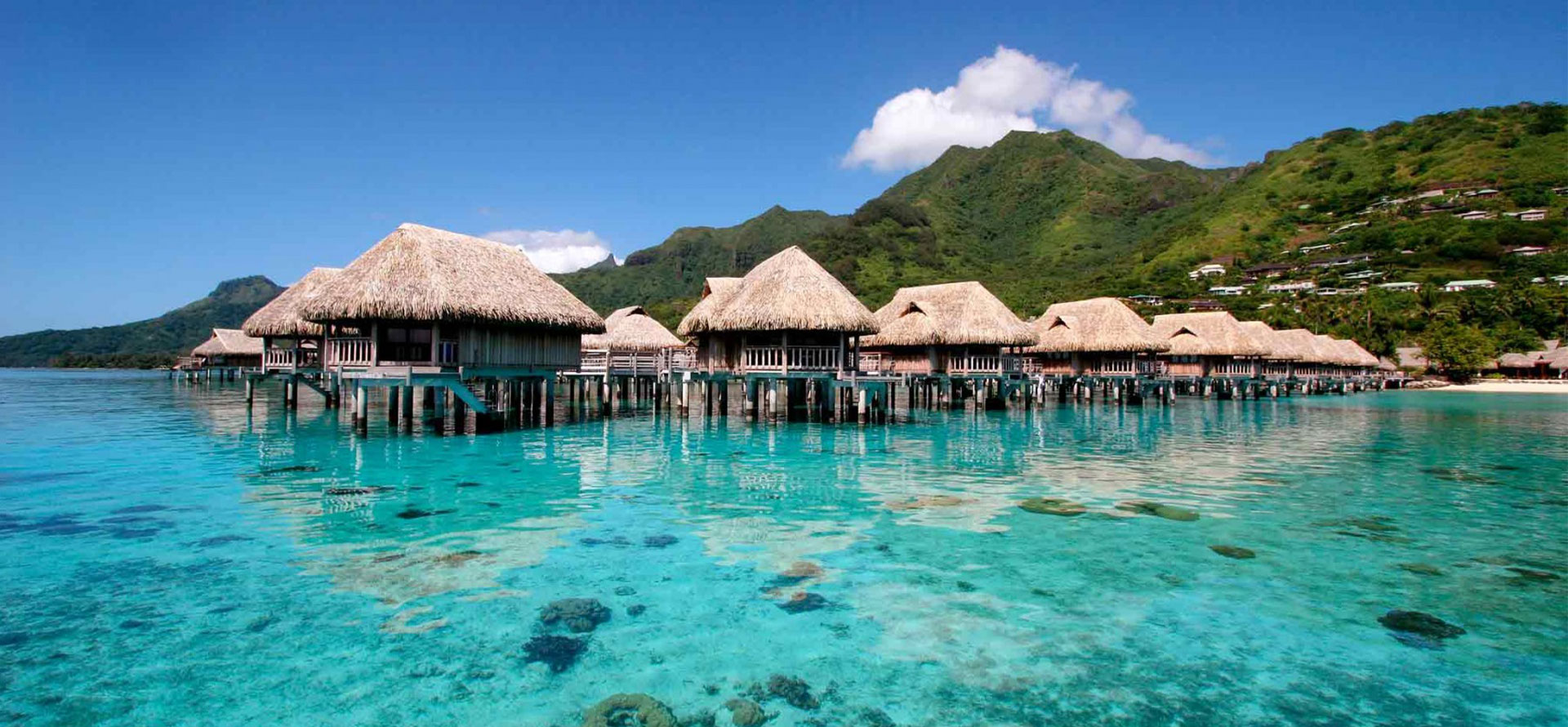 How to Choose an Overwater Bungalow in Moorea
This island is a must-visit, but did you know the best way to vacation here is in a Moorea over the water bungalow? These unique hotels offer visitors a chance to stay in the midst of the island's natural beauty. When you visit a Moorea overwater bungalow, you get the chance to see the scenery and wildlife like no other.
Considering an overwater bungalow for your Moorea trip? Here are some key factors to look out for!
Convenient Location:

While Moorea is a relatively small island, you still want to be in a good location. Moorea overwater bungalows are always on the coast, but you can look for hotels and resorts that provide accommodation nearer the center of the island for ease of travel too.

Good Views:

One of the most important factors when choosing a Moorea overwater bungalow is the quality of its view! These hotels offer a completely different experience, so make sure the experience is complete with an unbroken view of the mountains and sunset.

Honeymoon Suites:

Finally, many companies offer overwater bungalows in Moorea that are specifically tailored to couples on their Honeymoon. These packages usually include dinner reservations, daily activities, and drinks deals too.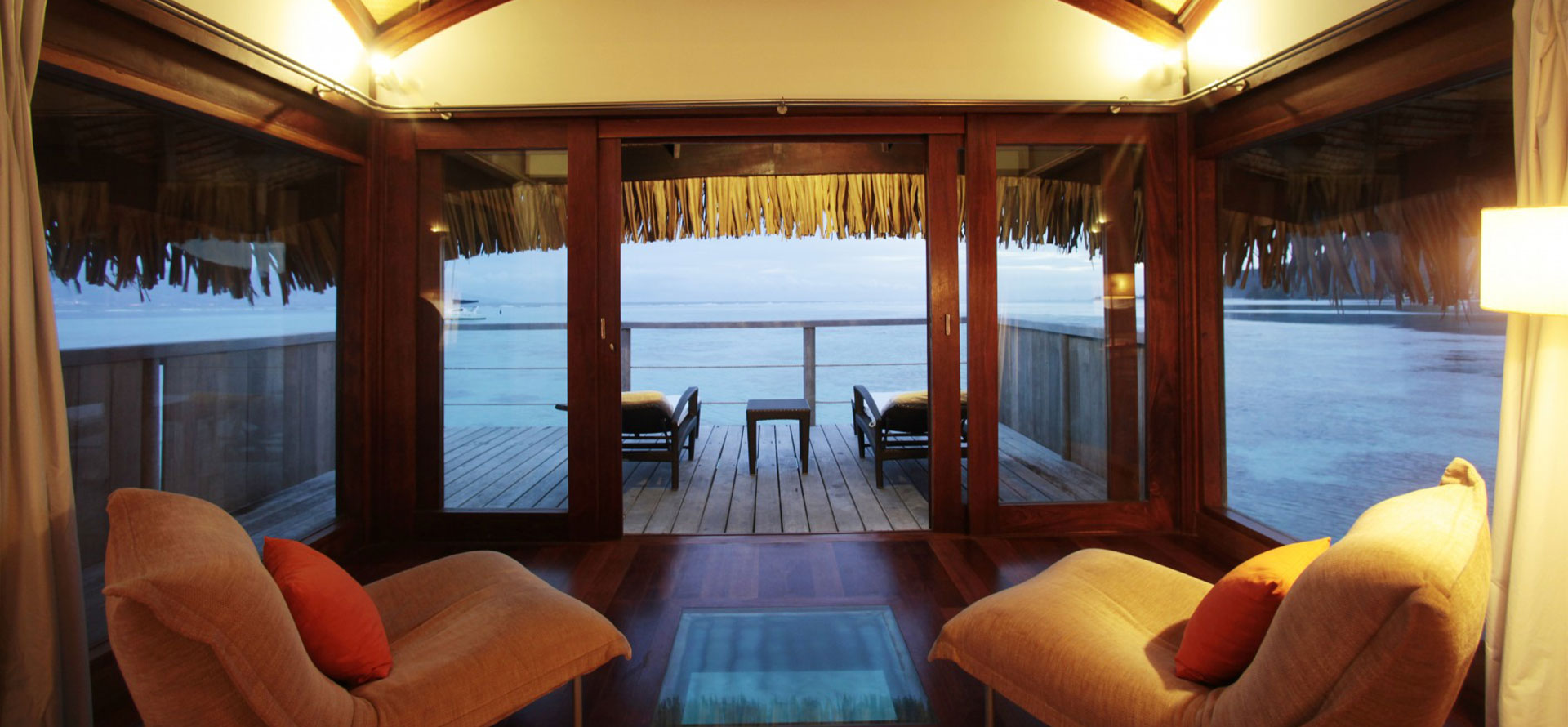 Best Time to Visit Moorea
Similar to many exotic locations around the world, Moorea has different seasons and weather patterns during the year. If you want to make the most of the Moorea overwater bungalows, it's typically recommended that you visit this exquisite island between May and October as this is when the climate is best.
The temperature from May to October has average highs of 28/29 degrees, which is a couple of degrees cooler than the rest of the year, but you get much less precipitation. If you're staying in an overwater bungalow in Morea, you want as little rain as possible to experience the island to the fullest!
Of course, when you're staying here, you'll also want the sea temperature to be warm too. Luckily, because Moorea experiences at least 8 hours of sun all year round, the sea is always at least 26 degrees. This may vary by a degree or two, but it's always warm enough for a pleasant dip!
The general climate in this tropical destination is humid and hot. The island experiences very heavy rain in the warm season (November to April), and tourists are usually advised to avoid visiting in these months. Moorea also experiences strong trade winds in these months, so consider if it would be best for you to visit at a different time to make the most of your vacation.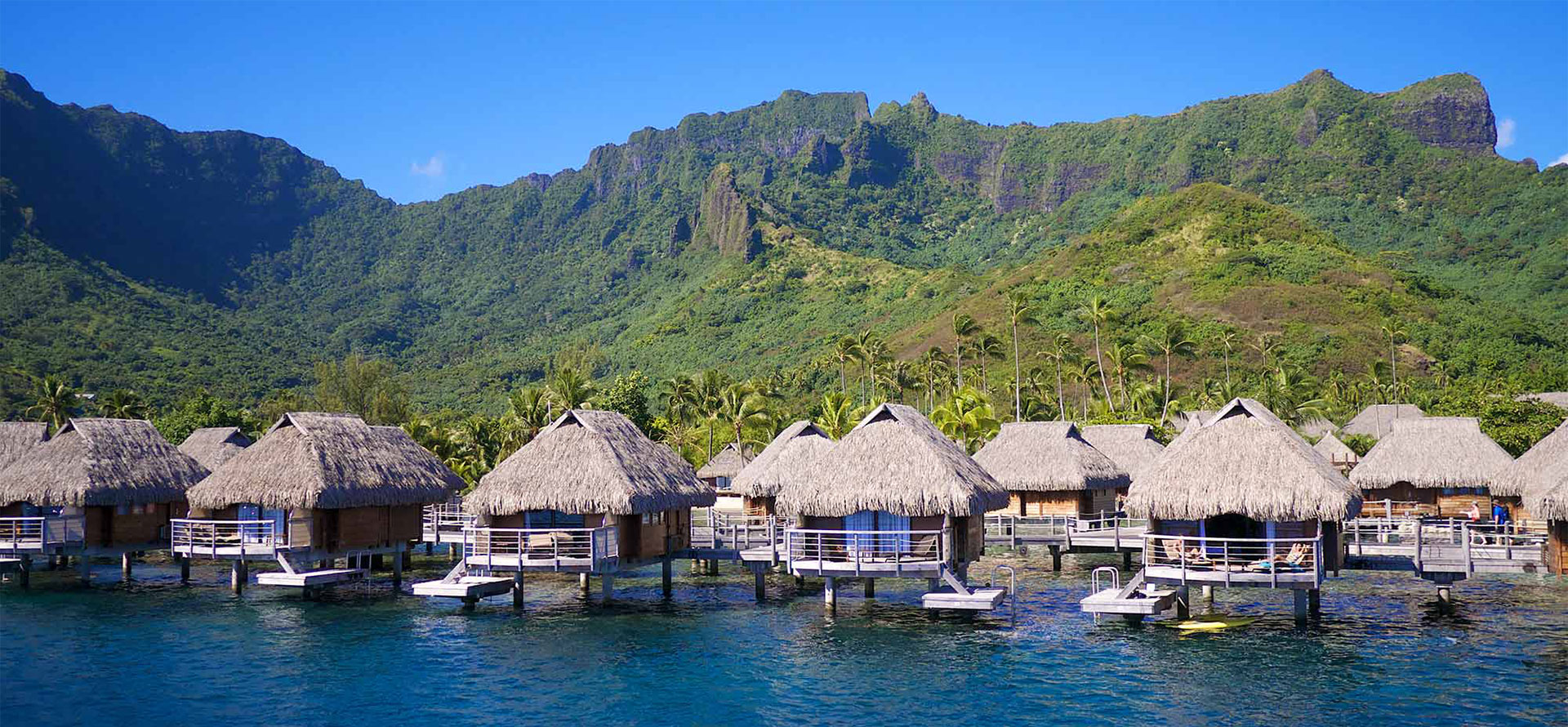 Average Cost of Overwater Bungalows in Moorea
Since Moorea is a more accessible island and only ten nautical miles from popular Tahiti, the Moorea over the water bungalows is more in demand than others in French Polynesia. Also, direct flights from nearby Papeete only take 15 minutes (and cost approx. $81), meaning if you want to you can island-hop whilst here.
For two adults to stay in one bungalow hotel, the price varies per resort, but the average cost between May to October is $800-$1000 per night. The overwater bungalows Moorea offers usually include hotel amenities and restaurants, but this will differ from booking to booking. Also, the price will depend on the size of the bungalow you stay in too. Larger bungalows typically offer a range of different rooms and a separate private pool too.
Prices for Moorea overwater bungalows do go up from May to October (especially in May and June), so keep this in mind when booking. This is because the summer months are the height of the tourist season and the weather is much drier too. When there is demand, the prices spike! While this might be frustrating, the experience, views, and memories you'll make in Moorea will be worth the price.
If you want to find an affordable deal, try looking at the very start or end of the season, or when children are back at school as prices tend to drop out of summer vacation months. Though overwater bungalows in Morea are popular with honeymoons and couples, the prices are affected during school holiday times. Always check for Morea overwater bungalow package deals too, as these all-inclusive offers are a great way to save money.
Tags: travels deals, best time to travel to barbados, what to do in Ibiza, mexico all-inclusive adults only resort, best all inclusive family resorts in aruba, st thomas all inclusive family resorts, st thomas luxury resorts, best month to visit fiji, dubai honeymoon packages, moorea versus bora bora