St. Martin (also known as Sint Maarten because of the heavy Dutch influence) is a small island country located in the Caribbean between the islands of Anguilla and St. Barthélemy.
All inclusive resorts in St. Martin are fairly common because there isn't a lot of space for every service industry. Or,perhaps, they frequently experience culture shock or homesickness even on a long-awaited vacation. No one would blame a tourist for seeking a little bit of comfort through familiar foods included at a continental breakfast provided by the all-inclusive resorts of St. Maarten.
But what separates regular resorts or hotels from being all-inclusive? An all-inclusive resort will include the following for a fixed price:
Your lodging accommodation.

Any drinks you might have at the resort (this covers all non-alcoholic drinks and can cover some or all of your alcoholic drinks).

Three meals a day (standard serving times for breakfast, lunch, and dinner).

Indoor activities like swimming pools, spas, or game rooms.

Outdoor activities like outdoor swimming pools, tennis and basketball courts, or golf.

Various other amenities.
With that in mind, you should carefully consider things like:
Room orientation:

The organization of your room and how close your room is to the room your kids or other vacationing friends are staying in can make things easier and more enjoyable, or more of a hassle than it's worth. Consider adjoined suites or at least the same floor for hotel-style resorts.

Proximity to attractions:

It's all well and good making it to your dream destination, but if you are hours away from every major attraction, you won't be able to enjoy your stay to its fullest. St. Maarten all inclusive resorts are never far from the beautiful sandy beaches, but there are certainly some closer than others.

Included internet:

Even though it should be a standard these days, internet and Wi-Fi can be packaged separately at your resort. If you need to stay connected for work or social reasons, finding a resort that includes internet within your fixed price is a must. You might even need internet to book tickets for an exciting local event!

Meals:

While St. Martin all-inclusive hotels should include all of your meals as per the definition, this may not always be the case. You might be left to fend for yourself for one or two meals a day depending on what the resort caters for.
Our Favorite Hotels & Resorts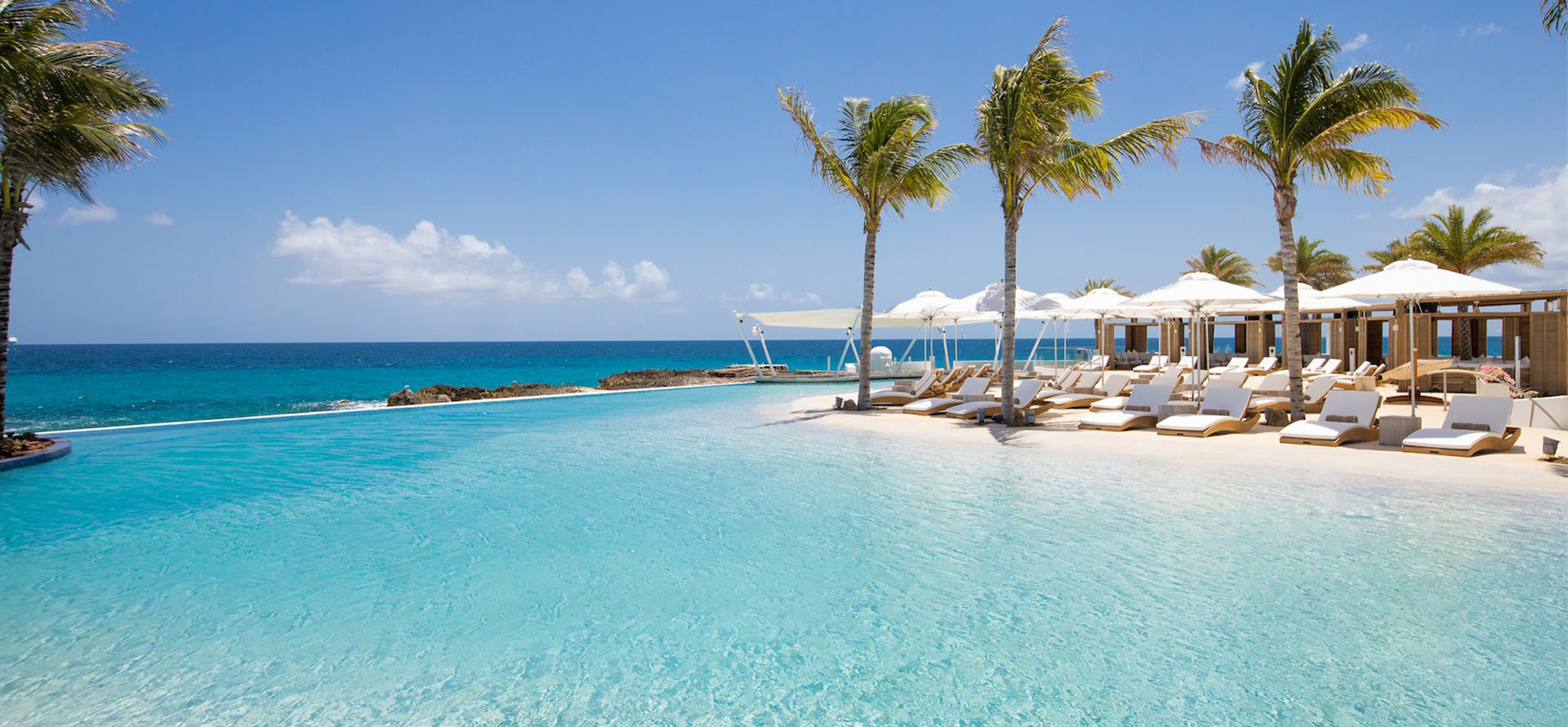 Best Time to Visit St. Martin
Because St. Martin is located between the Tropic of Cancer and the equator, the climate is usually gorgeously mild all year round with temperatures not fluctuating much outside of the low 70s and high 80s (Fahrenheit). Even so, the best time to visit the island is between May and June. You'll avoid the hottest temperatures and enjoy more sunshine than rain most of the time during these months, not to mention the great rates you can also enjoy.
The worst time to visit St. Maarten is, naturally, during the peak of its tourist season between mid-December to April. While the weather and temperatures are good, the prices are hiked up to make the most of wealthy patrons that often visit during this window. Unfortunately, it is also when most events are going on like Carnival a yearly highlight for the area.
You might be able to find a sweet deal for all-inclusive hotels just before the tourist season from November to mid-December, but avoid visiting altogether in the off-season of July to October, when hurricanes and roasting temperatures are rife.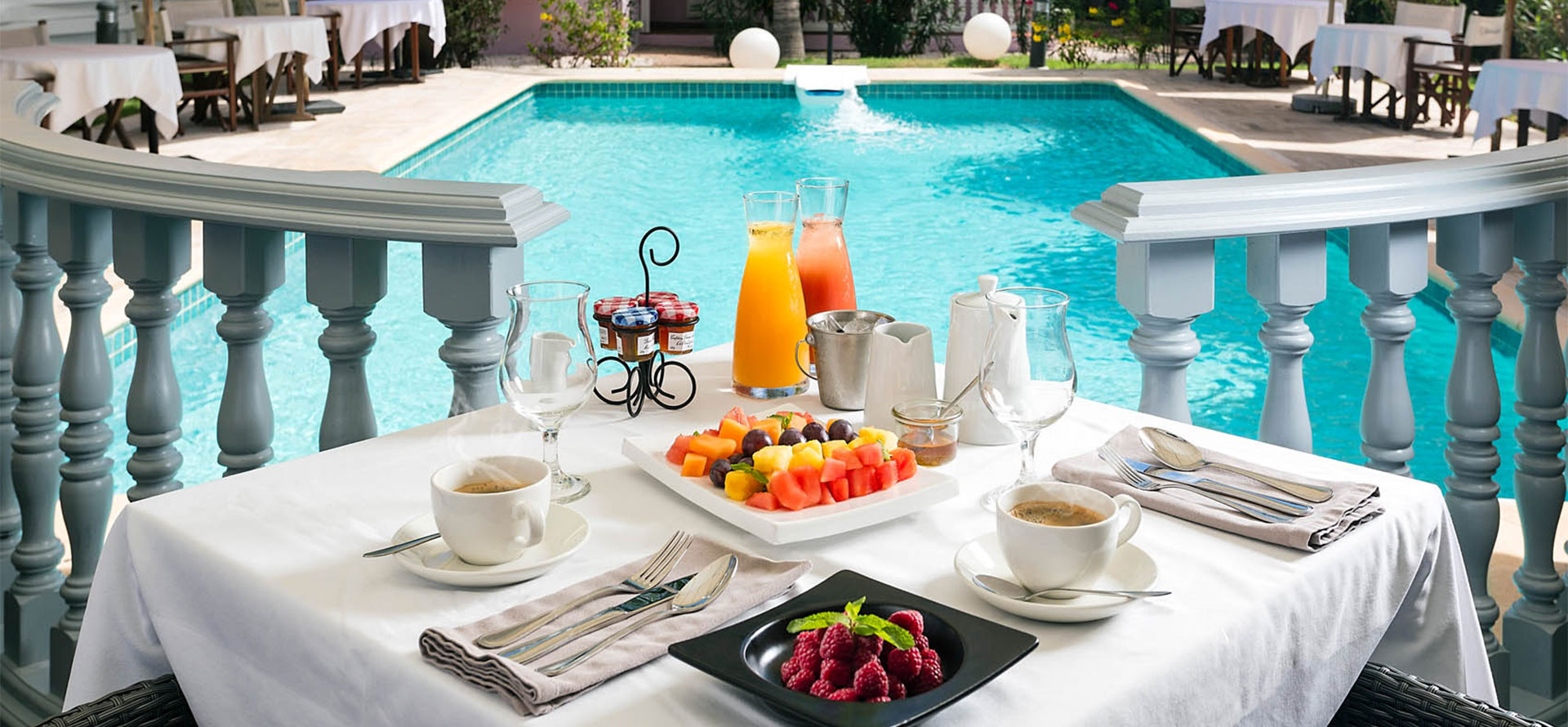 Average Cost of St Maarten All-Inclusive Resort
A dream destination usually comes with a nightmare of a price tag, and St. Martin is not much different. A luxury resort in Saint Martin at the peak of the tourism season can easily fetch a price of over $1000 for a single night.
If you're smart about it, trade just a few of the luxuries at the very best all-inclusive resort for a much more affordable price after the tourist season ends. Some of these deals can go as low as $300, so plan accordingly based on how much you'd like to spend on a trip to St. Martin and how long you wish to stay.
Because there are suspiciously cheap and ridiculously expensive all-inclusive resorts skewing the prices, the average price for a long weekend stay will probably cost you $1500 or about $500 per night. This may or may not include transport to and from the resort such as airfare though.
FAQ
What's the best time to visit St. Martin?
The best time to visit St. Martin all-inclusive resorts is from mid-December to mid-April. This is the dry season on the island, so you'll have great weather for enjoying the beach and pool. However, keep in mind that this is also the busiest time of year, so you may want to book your trip well in advance. If you're looking for a less crowded vacation, try visiting during the shoulder season (April-May or November-December). You'll still be able to enjoy the beautiful weather, but you may find better deals on hotels and flights.
How many days in St. Martin All-Inclusive Resorts is enough?
That being said, we would recommend at least 3 days in St. Martin All-Inclusive Resorts, so that you have enough time to enjoy the resort and all it has to offer. However, if you are looking to explore the island more, then we would recommend staying for a week.
What does St. Martin's all-inclusive Resort include?
St. Martin All-Inclusive Resorts include a variety of activities, amenities, and services for guests to enjoy during their stay. All-inclusive rates typically cover accommodations, meals, drinks, activities, and entertainment at the resort. Some St. Martin All-Inclusive Resorts also offer additional perks, such as access to private beaches or exclusive dining experiences. When booking an all-inclusive vacation, be sure to check what is included in the rate so you can plan accordingly.
Our Favorite Hotels & Resorts Full Info
Tags: best travels deals, family resort puerto rico, all inclusive colombia vacation package, maldives vs bahamas vacation, most beautiful beaches in corpus christi, best time of year to go to the bahamas, bahamas water huts, seychelles or mauritius, all inclusive belize family resorts, best month to visit brazil