Namibia is a bit of a hidden gem down in the South-West corner of the African continent. The country enjoys an extended coastline with the Atlantic Ocean. Namibia is home to pleasant and even warm temperatures for most of the year. Are you still wondering when is the best time to visit Namibia? And to answer that question, best time to go to Namibia is between the months of July and October. The weather is generally warm during these months, often over 20 degrees. But additionally, this is the time when you can expect the least rainfall, although there can be some flash storms from time to time.
Finally, given that these are the winter/spring months, the humidity is far less intense than the summertime. So, by visiting Namibia at this time of year, you are in for a pleasant time in all respects.
Our Favorite Hotels & Resorts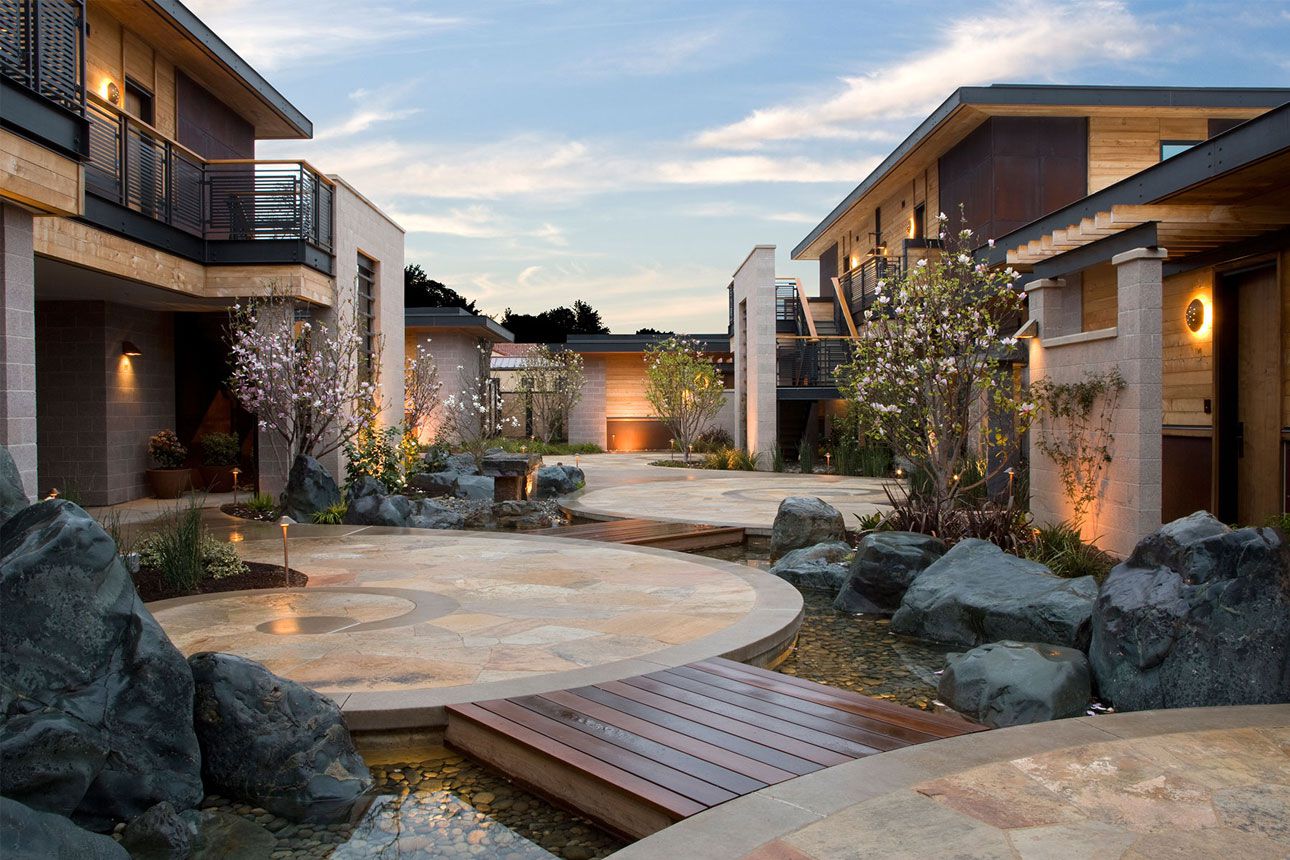 Non-smoking
Pet-friendly
Gym
$950.00
Price per night from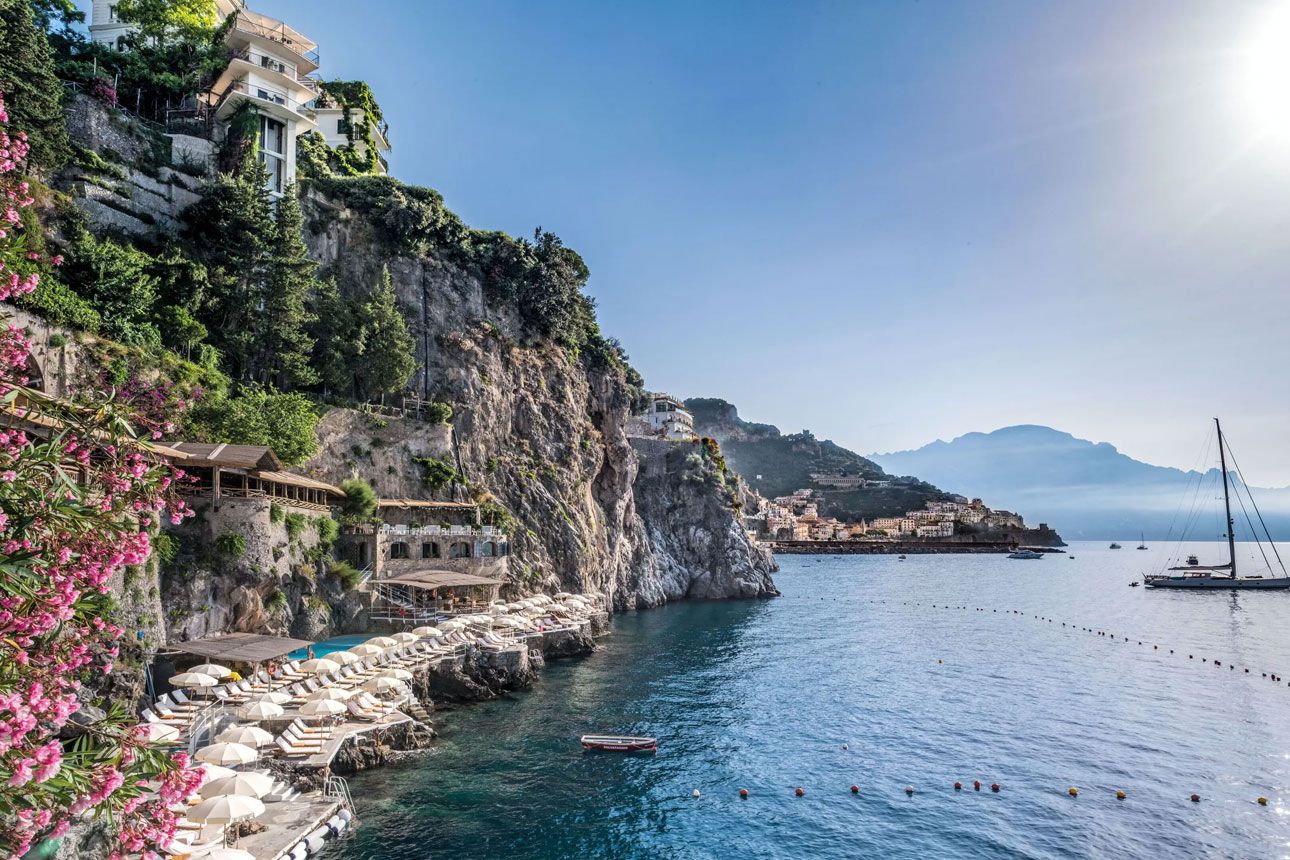 Airport transfer
Free breakfast
Gym
$1,209.00
Price per night from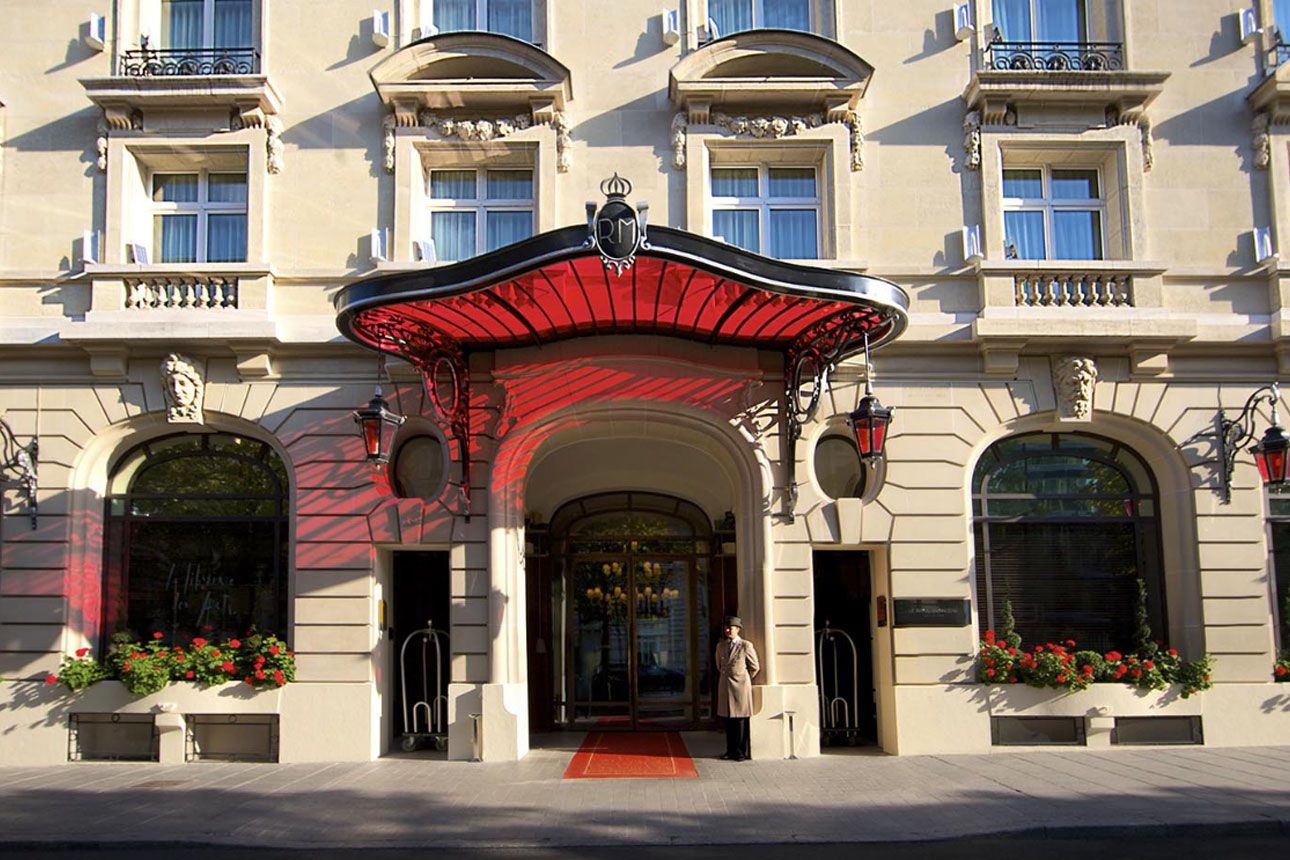 Le Royal Monceau Hotel Raffles Paris
Pool
Pet-friendly
Non-smoking
$1,297.00
Price per night from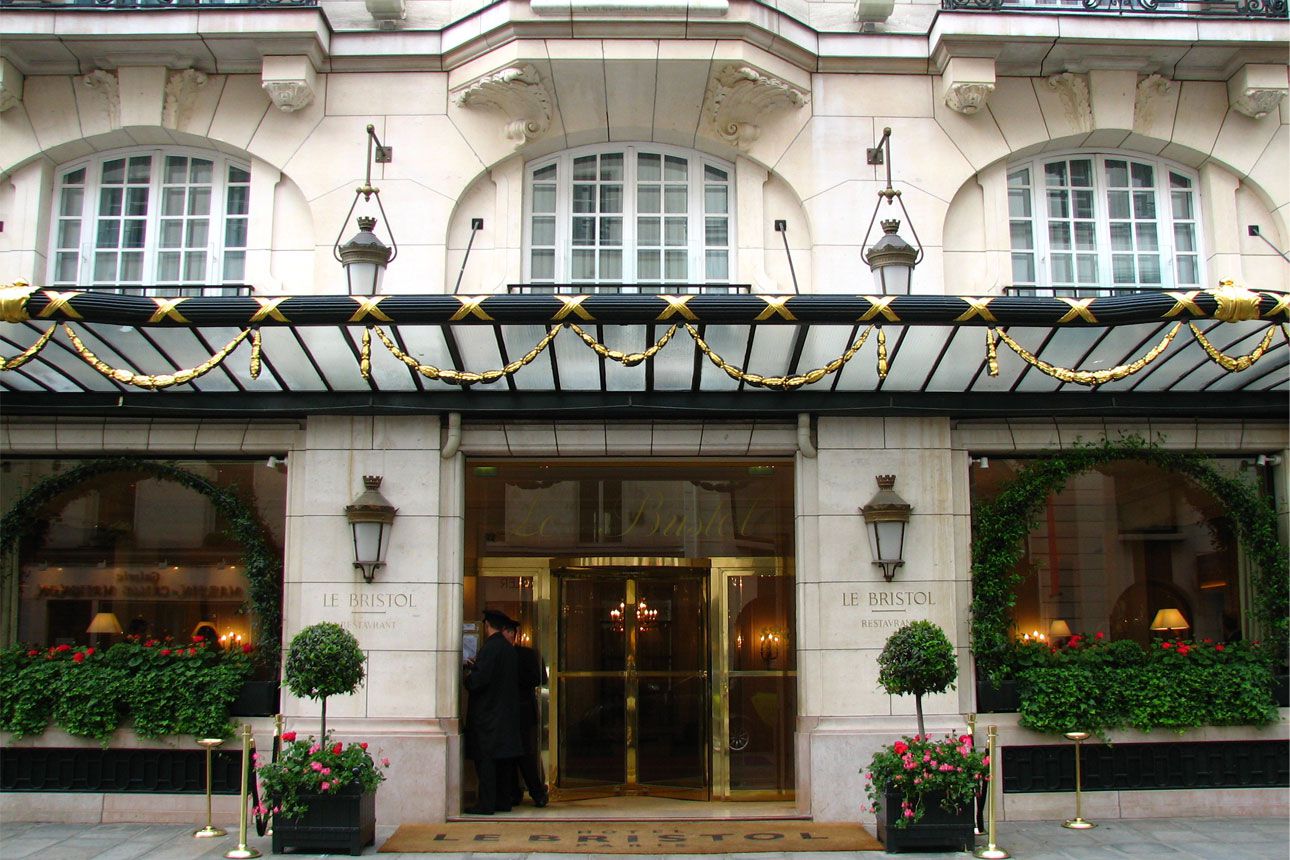 Le Bristol Paris - an Oetker Collection Hotel
Pet-friendly
Airport transfer
Free WiFi
$1,361.00
Price per night from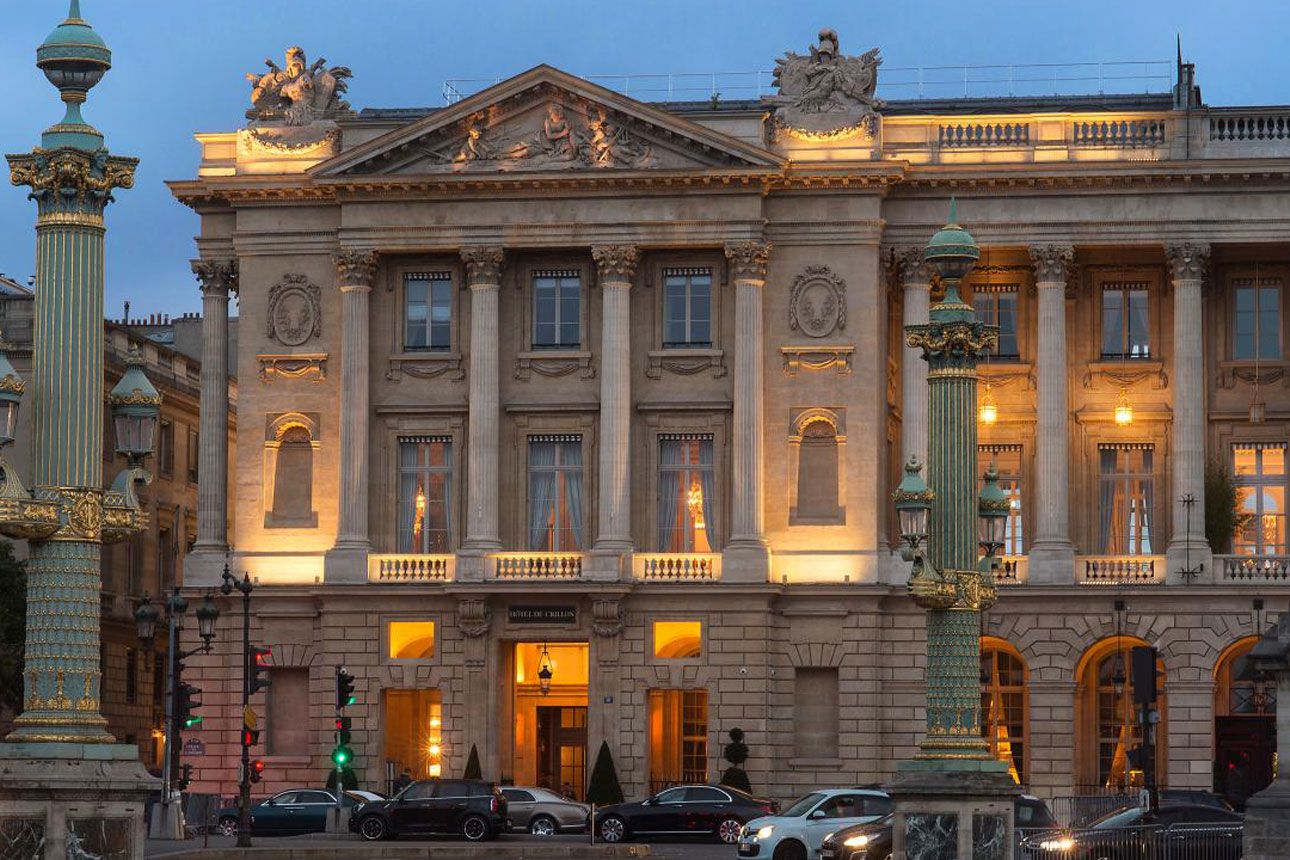 $1,769.00
Price per night from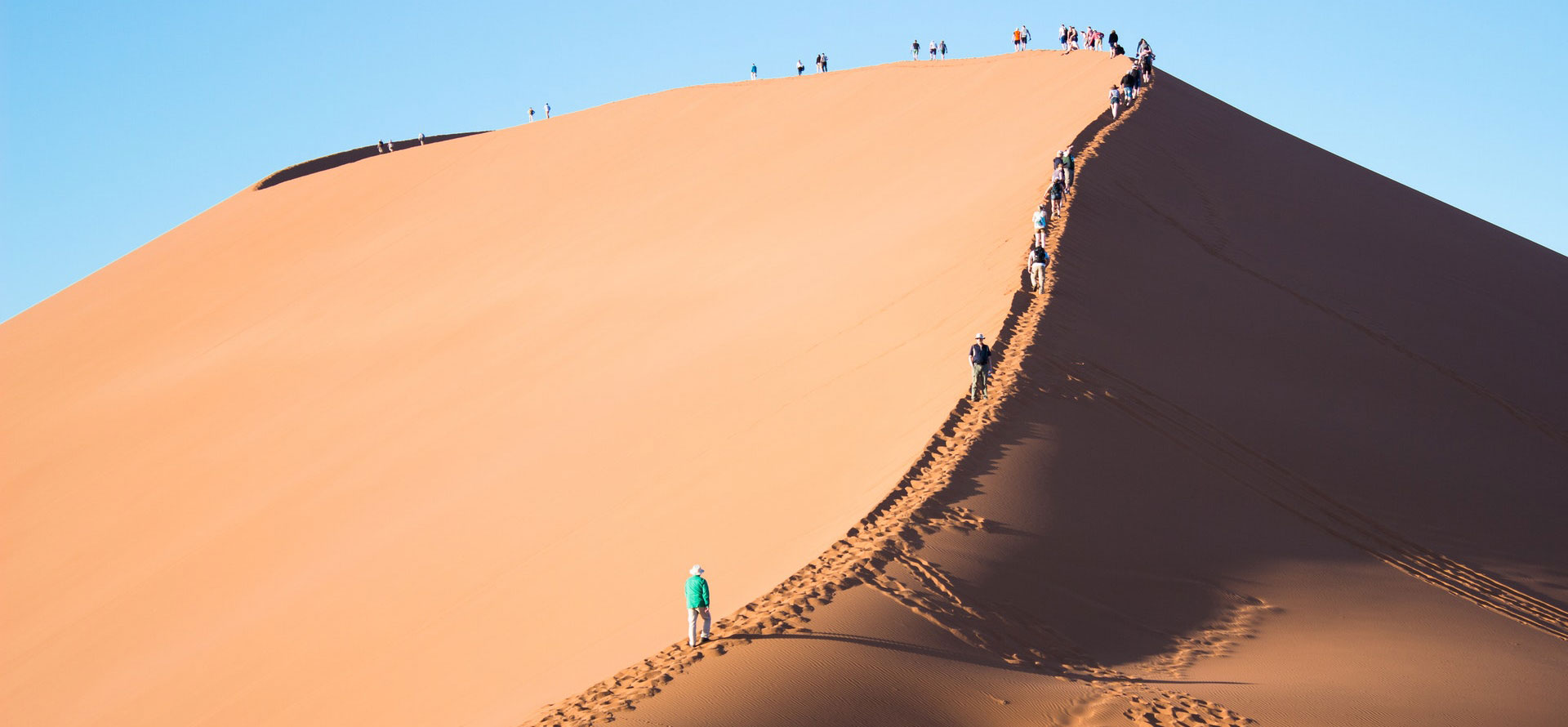 Weather in Namibia
To truly identify or justify when the best time to travel to Namibia is, the weather can make or break a vacation, so it's a major factor. There are over 300 days of sunshine on an annual basis. Given that the Tropic of Capricorn cuts right through the middle of the country, this puts Namibia in the 'sub-tropical' category. This in itself is very appealing for tourists, understandably. Namibia itself is vast, with very different landscapes and associated weather patterns. Inland Namibia can be extremely hot and dry, with desert-like conditions in many parts. As for the coaster territory, you can expect slightly more moisture with cooler winds coming in from the Atlantic.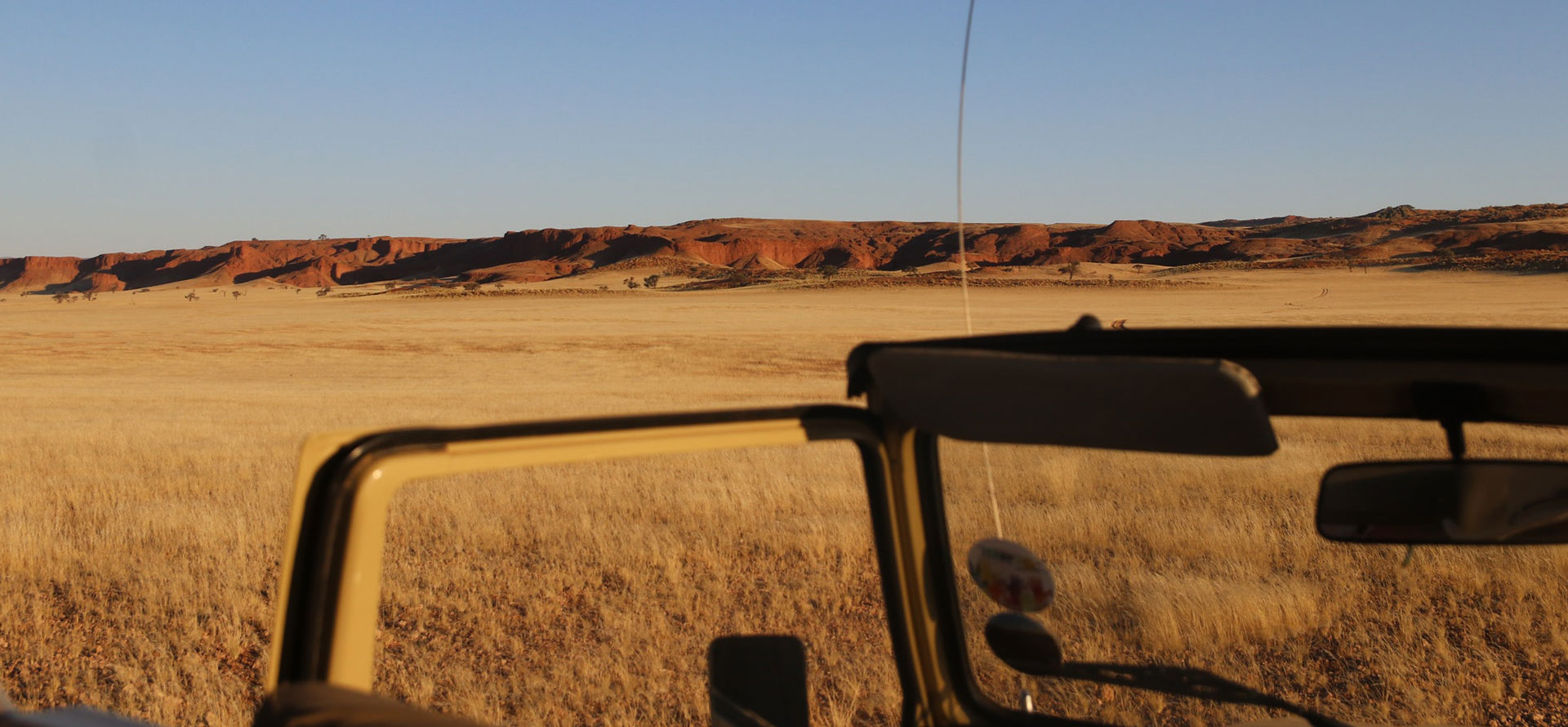 Average Temperature
We've established above that the best time of year to visit Namibia is from July to October. During these months, temperatures tend to fluctuate between the early 60s to the early 80s, depending on where in Namibia you choose to visit.
Although in parts of the country that are literally bordering on the desert category of terrain, temperatures can be pushing above 104F — especially in the peak of summer. We believe that the best time to visit Namibia is when the temperatures are cooler. This you will find during the winter and spring months of July-October.
Average Precipitation
It goes without saying that rainfall can put a bit of a dampener on any vacation, no pun intended. During the winter months in Namibia, you can expect close to zero rainfall, hence, our recommendation of visiting during this time of year. This is no exaggeration either, all thanks to the sub-tropical geographical location. But with that said, Namibia does have two primary 'wet seasons'.
One is more severe than the other, and this occurs between the months of February and April. This is where the bulk of the 600mm of annual rainfall tends to come from. But there is another, less severe wet season for about a month from late September. Then again, rainfall is generally moderate at this time, and it is typically concentrated around the Caprivi Strip.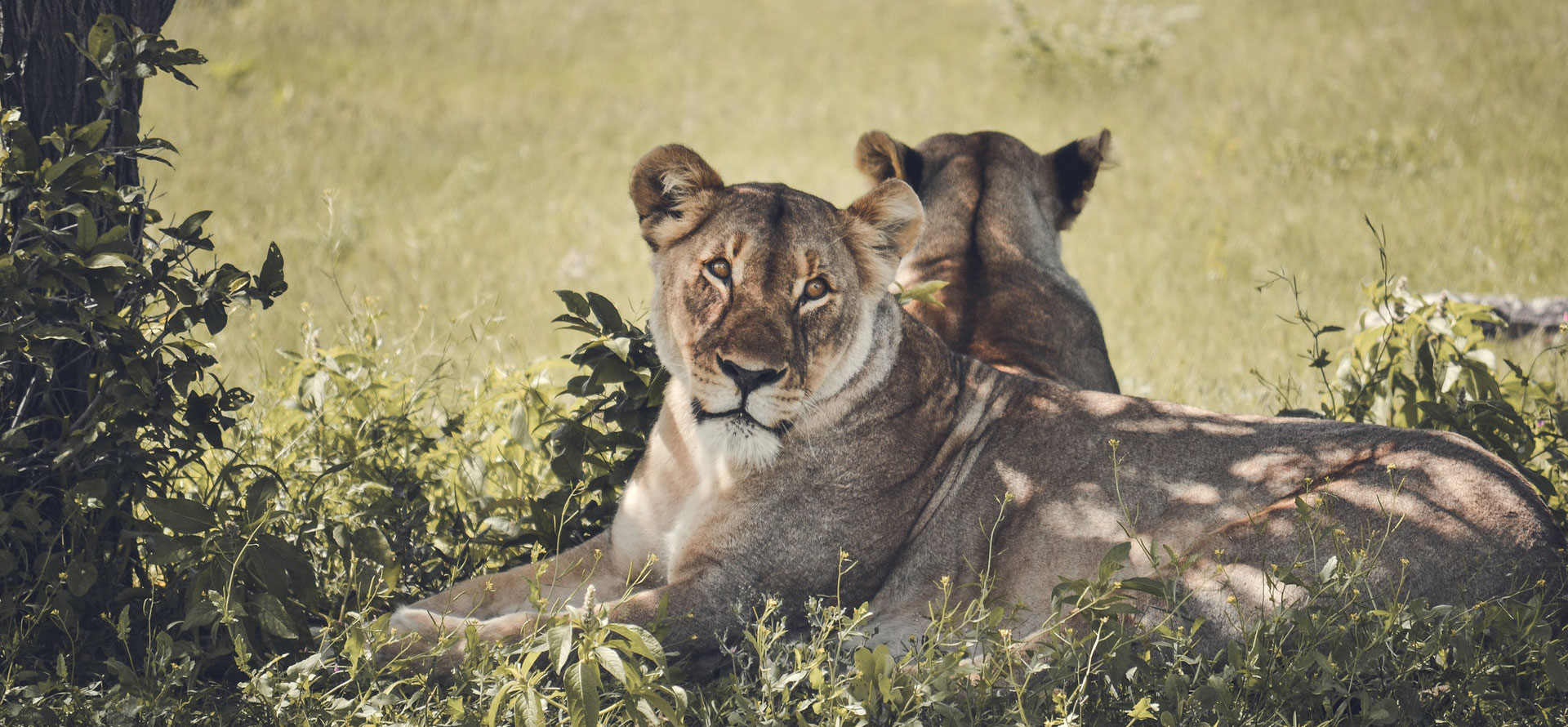 Average Tourist Volume
Finally, if you're worried about huge tourist numbers in Namibia, you might be surprised. On average, a little over one million people visit Namibia each year. And with the country being relatively vast, you are unlikely to experience massive crowds. Most of the tourism in Namibia is focused on wildlife and various coastal regions, of which there are many. The majority of tourists tend to come from South Africa, given its close proximity to Namibia.
FAQ
What language is spoken in Namibia?
This is quite an interesting one, as is the case with many countries located in Africa. Officially, the main languages in Namibia are English and Afrikaans, or at least these are widely understood and spoken in public. However, there are many niche languages or dialects spoken in Namibia too, as seen with Oshiwambo and Khoekhoegowab.
When is the best time to visit Namibia?
Overall, the best time to go to Namibia is during the winter and spring months. These fall between July and October, and you can expect warm but dry conditions at this time. For that reason, many tourists view these months as the perfect time to visit this country.
What is the rainy season in Namibia?
The rainy season in Namibia generally runs from November to April. This is the time of year when most of the country's rainfall occurs. However, the amount of rain that falls during the rainy season can vary greatly from one year to the next.
What is high season in Namibia?
High season in Namibia is typically from June to September, when the weather is cooler and there is less rainfall. This is also the busiest time of year for tourism, so prices may be higher and accommodation may be more difficult to find. If you're looking to avoid the crowds, consider visiting during the shoulder seasons of April-May or October-November.
What is the weather like in May in Namibia?
May is a great time to visit Namibia as the weather is warm and dry. The average temperature in May is 26°C, with highs of 31°C and lows of 21°C. May is also one of the driest months of the year, so you can expect little rainfall during your trip.
Our Favorite Hotels & Resorts Full Info
Tags: best travels deals, best all inclusive resorts in santa domingo, hotels in pa with hot tub in room, best month to visit namibia, hotels close to louisville airport, best hotel annapolis, honeymoon bedroom st thomas, best time of year to go to the norway, best beaches in cape coral, honeymoon in the lake tahoe, top hotels in tulum, inclusive resorts st lucia, inclusive resorts playa del carmen, adult only hotels in barbados, adult resorts in fiji, hotels in kansas city downtown, best time to visit spain, maui boutique hotels, cancun vs riviera maya, puerto rico honeymoon all inclusive