As the capital city of Hawaii, Honolulu serves as the natural gateway to the many dream destinations the island chain offers. And while many visitors to the archipelago stay in Honolulu to explore the city's home island of Oahu, each of Hawaii's five other islands offer an experience as unique and worthy of exploration as the next. Of course, a favourite island amongst international tourists is the tropical destination of Maui.
Both Maui and Honolulu share many similarities. Both destinations feature world-class beaches, excellent infrastructure well-suited for tourism, and beautiful landscapes littered with hiking trails and waterfalls. Nevertheless, some key differences should be considered when comparing Maui vs Honolulu for your next holiday.
For starters, as a densely populated city, Honolulu also serves as the cultural centre of Hawaii. The many heritage sites scattered throughout the city offers visitors the opportunity to explore the traditional roots of the Hawaiian people. Honolulu also hosts most of Hawaii's annual tourism and boasts the most active and vibrant nightlife in the entire archipelago.
Conversely, Maui offers a holiday destination much more grounded in the tropical island experience. With far fewer tourists to its shores, Maui offers a slower state of living as guests lounge at their resort, hike the island's tropical landscape, or relax on the beach.
Both Hawaiian destinations are fantastic holiday locations. Nevertheless, when choosing between Maui or Honolulu, visitors to Hawaii need to consider what kind of experience they would like to have during their vacation.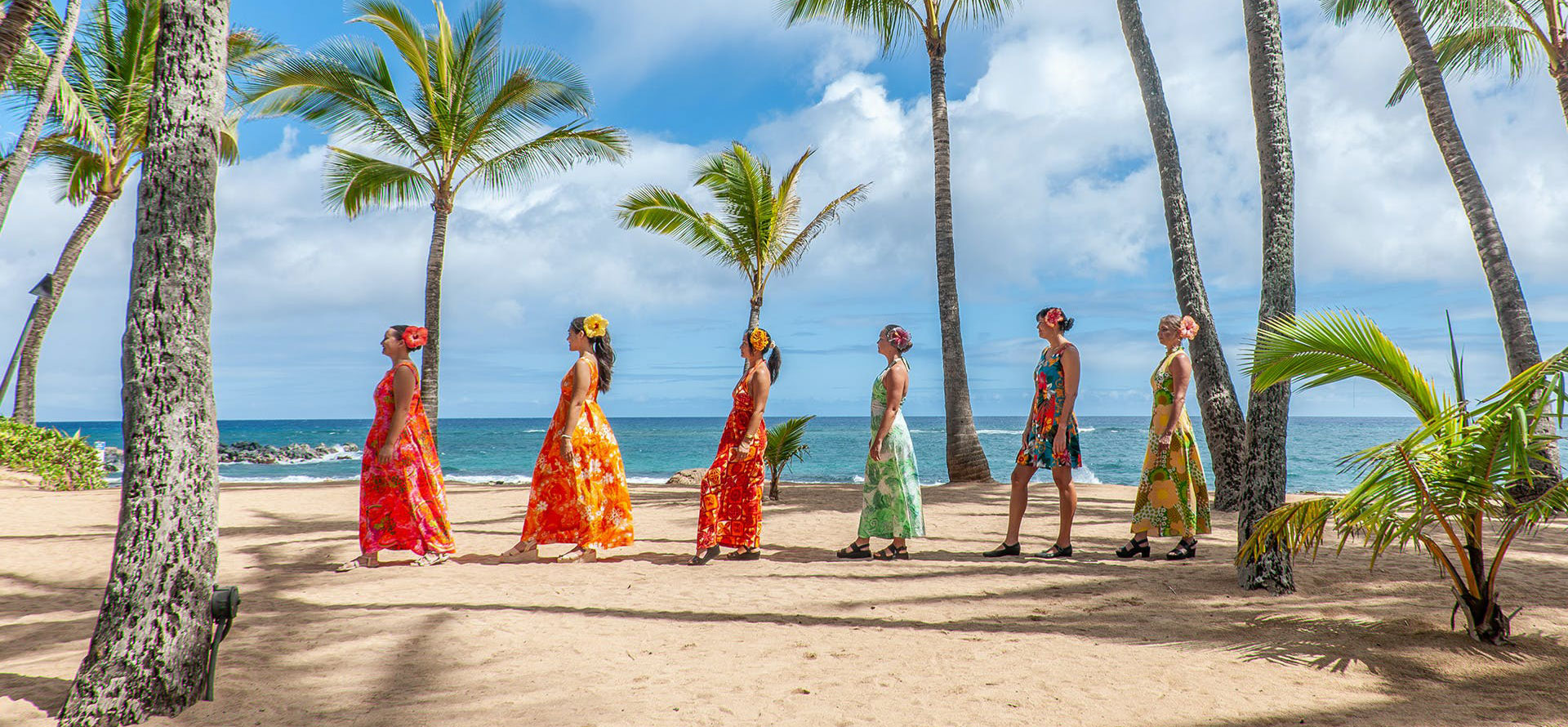 Most popular hotel booking services
Best booking
#1
Book your
perfect holiday and enjoy our great discounts on hotels, homes, flights and activities.
Less Hassle, More Travel
#2
Over a billion
Reviews & Contributions for Hotels, Attractions, Restaurants, and More
World's most trusted travel advice
#3
The Best
Hotels, Flights, Car Rentals & Accommodations
Save time, save money!
Best Time to Visit Maui and Honolulu
Thanks to Maui and Honolulu's close proximity, both destinations share similar weather patterns and tourism seasons. Both locations experience two peak seasons throughout the year. The first is during the region's winter months, from December to March. However, these months are also met with the islands' coolest temperatures and heaviest rainfalls. Still, weather conditions are much nicer during this time than in many other regions of the world, with average temperatures ranging from the mid-60s to the low 80s and very low rainfall throughout the season.
Maui and Honolulu experience a second influx of tourism between June and August. During these summer months, the islands experience their optimal weather conditions, with temperatures hovering from the high 60s to the high 80s and little to no rainfall throughout the season.
Perhaps the best time to visit these Hawaiian holiday spots is during the region's shoulder tourism months. The islands experience far fewer tourists between May and June and again in November and December. Also, during this time, the islands boast near-optimal weather conditions, with temperatures ranging from the high 60s to the high 80s and minimal rainfalls. These shoulder months are the perfect time to explore the islands' many attractions, free of the heavy crowding that can occur during the islands' tourism seasons.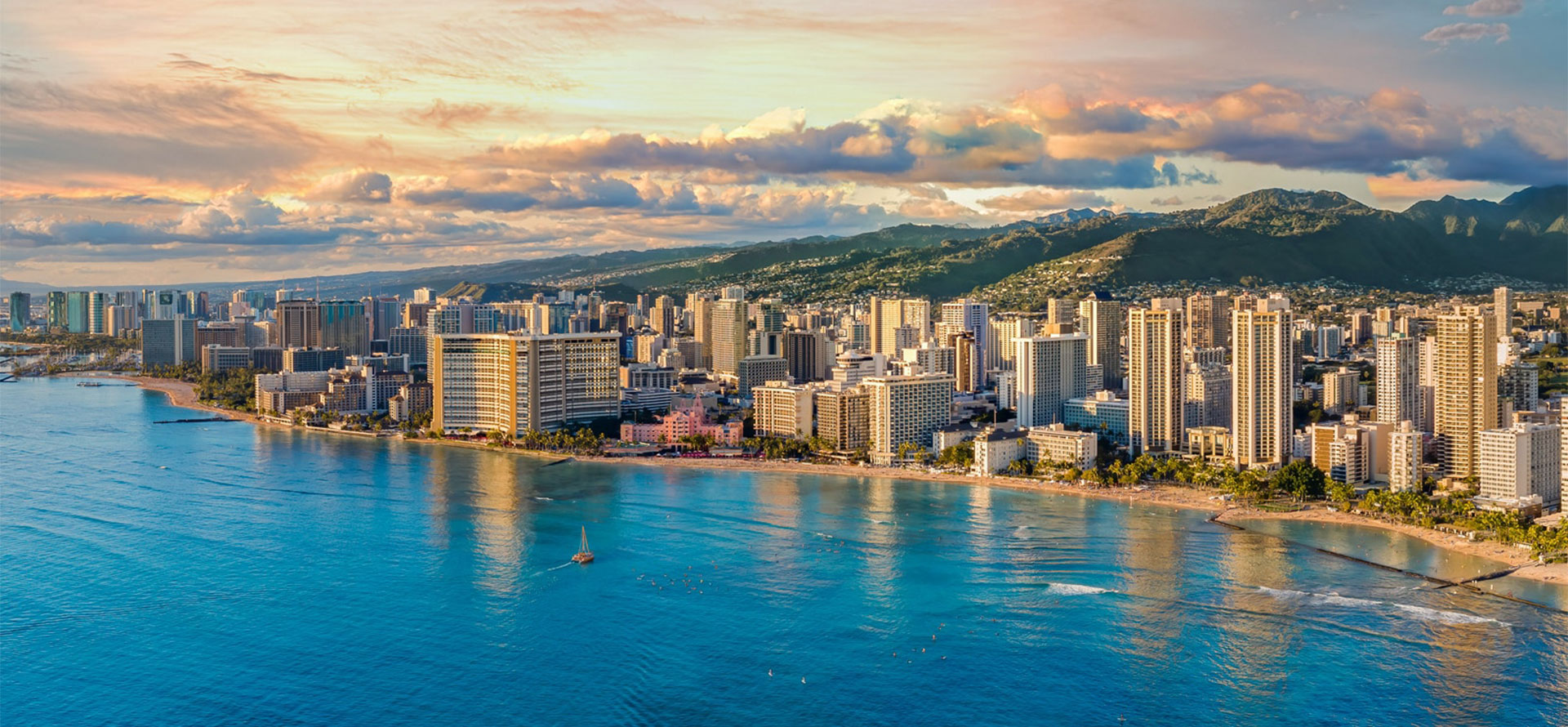 Maui vs Honolulu: Average Hotel Price
Maui and Honolulu are the most developed islands in Hawaii, and both locations are typically more expensive than the other Hawaiian destinations. Nevertheless, they are also the most suited for hosting travellers, and both spots offer a variety of hotel options to accommodate all sorts of budgets. As the largest city in Hawaii, Honolulu offers slightly more affordable accommodations, with private rooms starting at about $150 per night. A private room of similar quality runs for approximately $250 per night in Maui.
Nevertheless, when it comes to luxury accommodations, Maui reigns supreme. For example, nightly rates for Maui's exclusive beachfront resorts start at $600. In contrast, a beachfront house around Honolulu comes with a nightly rate of $750+.
Things to Do in Maui and Honolulu
When choosing between Maui versus Honolulu, the primary deciding factor is the type of experiences each destination offers. As the state capital and most densely populated area, Honolulu is a hub for Hawaiian culture. Along with its world-class beaches, it provides visitors with the opportunity to explore the historical and cultural heritage of the region. Some of the top activities in Honolulu include:
Visiting the Manoa Falls
Touring the Iolani Palace
Swimming with dolphins
Visiting Waikiki Beach
Exploring the Polynesian Cultural Center
On the other hand, Maui offers visitors the opportunity to explore the more natural side of the Hawaiian Islands. Some of the best activities to experience in Maui include:
Driving the Road to Hana
Hiking Haleakalā National Park
Exploring Makena Cove
Relaxing at Ho'okipa Beach Park
Walking the Pipiwai Trail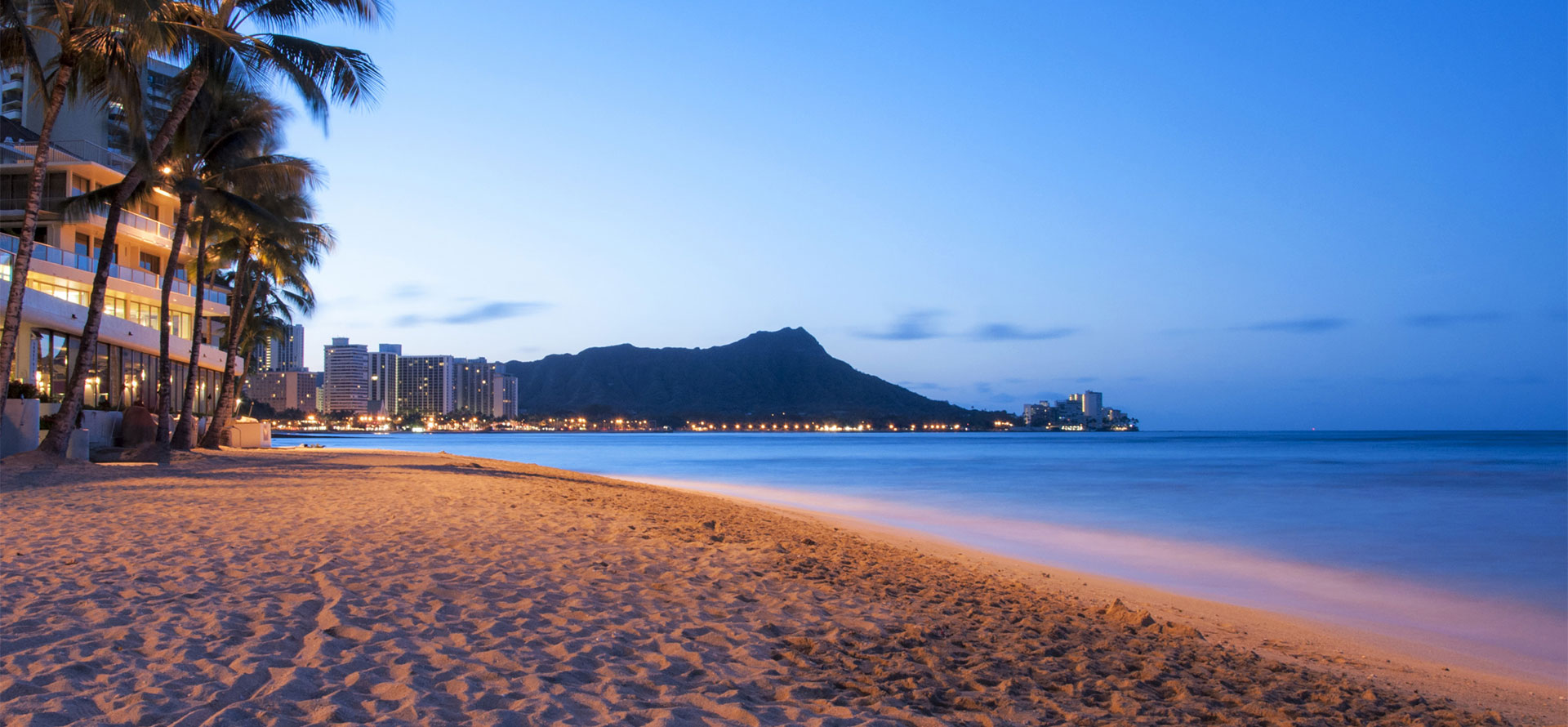 Conclusion: Which is Better Maui or Honolulu?
So which is better, Maui or Honolulu? Ultimately, there is no one size fits all answer to this question. Instead, each destination offers an experience that caters to different travellers.
Honolulu is the perfect destination for holidaymakers that like exploring a region's cultural history while enjoying the tropical pleasures of Hawaii. Alternatively, Maui is the optimal choice for visitors seeking the fantasized isolated experience that the Hawaiian Islands have come to be known for. Visitors to the islands need to consider which kinds of experiences they prefer and determine which location is best suited for their stay.
FAQ
Is Maui or Honolulu better?
Maui is often thought of as being more relaxed and laid-back than Honolulu, while Honolulu is more vibrant and lively. Maui is also home to some of the best beaches in Hawaii, while Honolulu has more to offer in terms of nightlife and dining options. Ultimately, the decision of Maui or Honolulu comes down to what you want out of your vacation.
What is the difference between Maui and Honolulu?
Maui is often referred to as the "valley isle" due to its central Maui basin that is surrounded by mountains. This makes Maui a more lush and tropical island than Honolulu, which is located on the less volcanic Oahu island. Honolulu, on the other hand, is a bustling city with a vibrant nightlife scene. Honolulu is home to Waikiki Beach, one of the most popular tourist destinations in Hawaii. Waikiki Beach is a great place for swimming, sunbathing, and surfing. Honolulu also offers visitors the opportunity to experience Hawaii's rich culture and history.
Is Maui more expensive than Honolulu?
Yes, Maui is more expensive than Honolulu. The cost of living in Maui is about 25% higher than in Honolulu.
Is the weather better in Maui or Honolulu?
Maui tends to be a bit drier and sunny than Honolulu, while Honolulu experiences more rain and humidity. Maui also has more days with ideal beach weather, while Honolulu can be a bit hotter and more humid.
How far is Maui from Honolulu?
The island of Maui is about 79 miles from Honolulu.
Tags: travel website, hotel suites downtown pittsburgh, puerto vallarta or cabo vacation, nassau all inclusive resorts, resorts in ocho rios all inclusive, maldives vs bali vacation, best hotel palm beach, resort hotels in st augustine, belize overwater bungalow, best places to stay in tulsa, st barts honeymoon package, all inclusive family resorts in puerto vallarta, turks and caicos hotels, resort in maui, best beaches in cancun, hotels close to myrtle beach airport, best beaches in virginia, best hotels in downtown cincinnati, puerto rico vs dominican republic vacation, antigua resorts honeymoon