Planning to have a perfect honeymoon trip or fun vacation somewhere in the French Polynesian Islands but can't decide where to go? Tahiti and Moorea are lovely travel destinations with beautiful blue skies, broad ocean views, shining lagoons, and beautiful hotels. Tahiti and Moorea are called the sister islands. That is why people usually think of them as the same. The travel agencies and sites also often use the two destinations interchangeably. However, Tahiti and Moorea are two different places with distinct beauty and advantages.
Moorea is a smaller island than Tahiti, but this does not make it any less beautiful. Then, how does one choose which one to visit? Let's explore!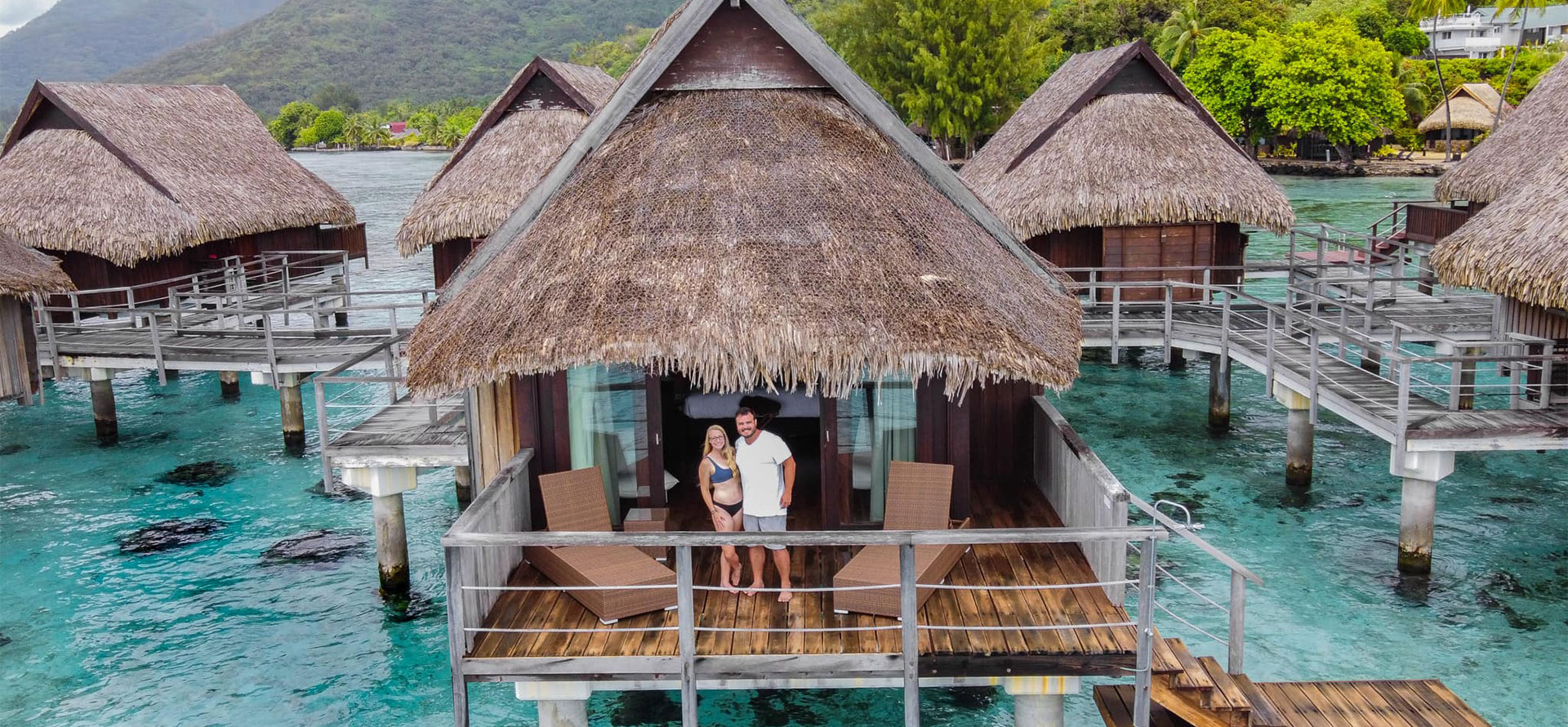 Best Hotels & Resorts in Tahiti
Best hotel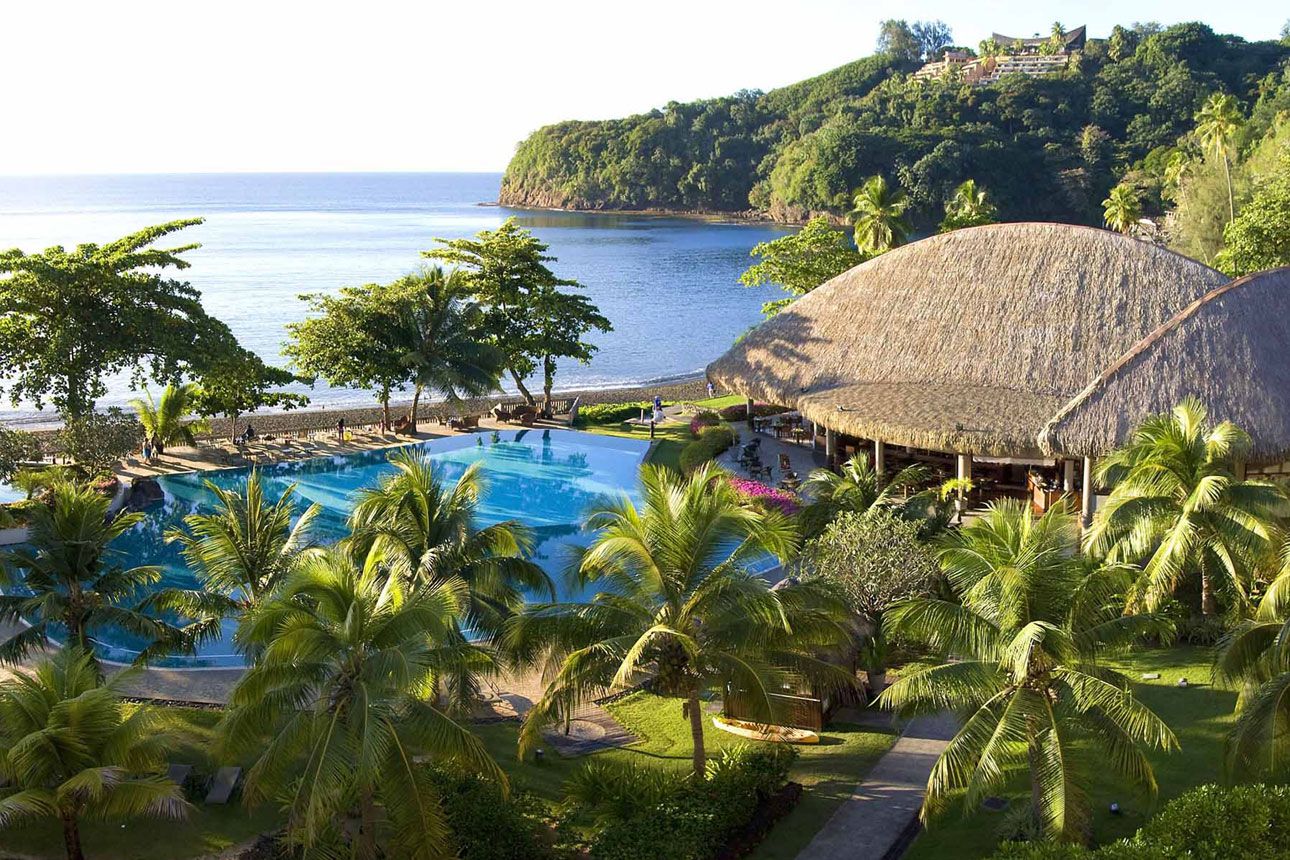 Le Tahiti by Pearl Resorts
$389.00
Price per night from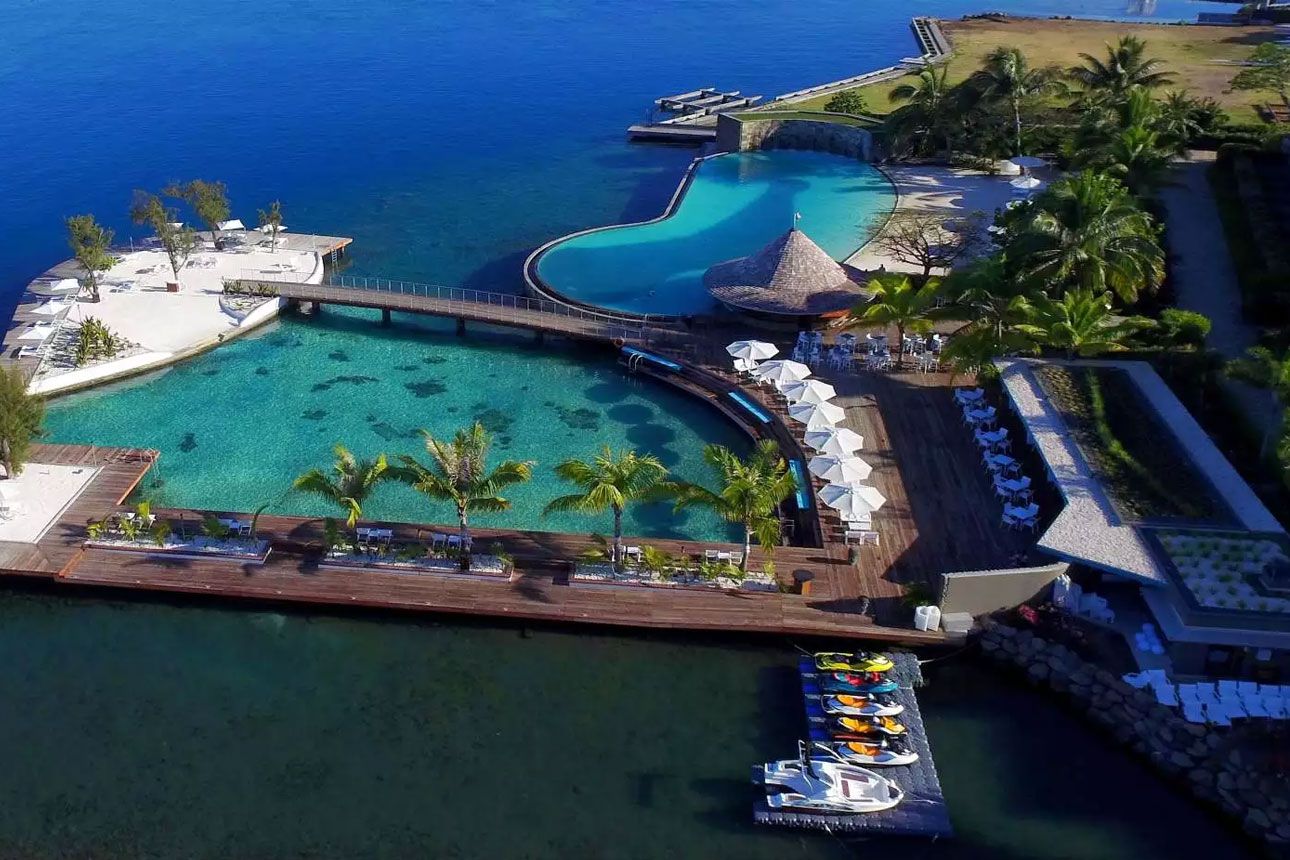 Manava Suite Resort Tahiti
$292.00
Price per night from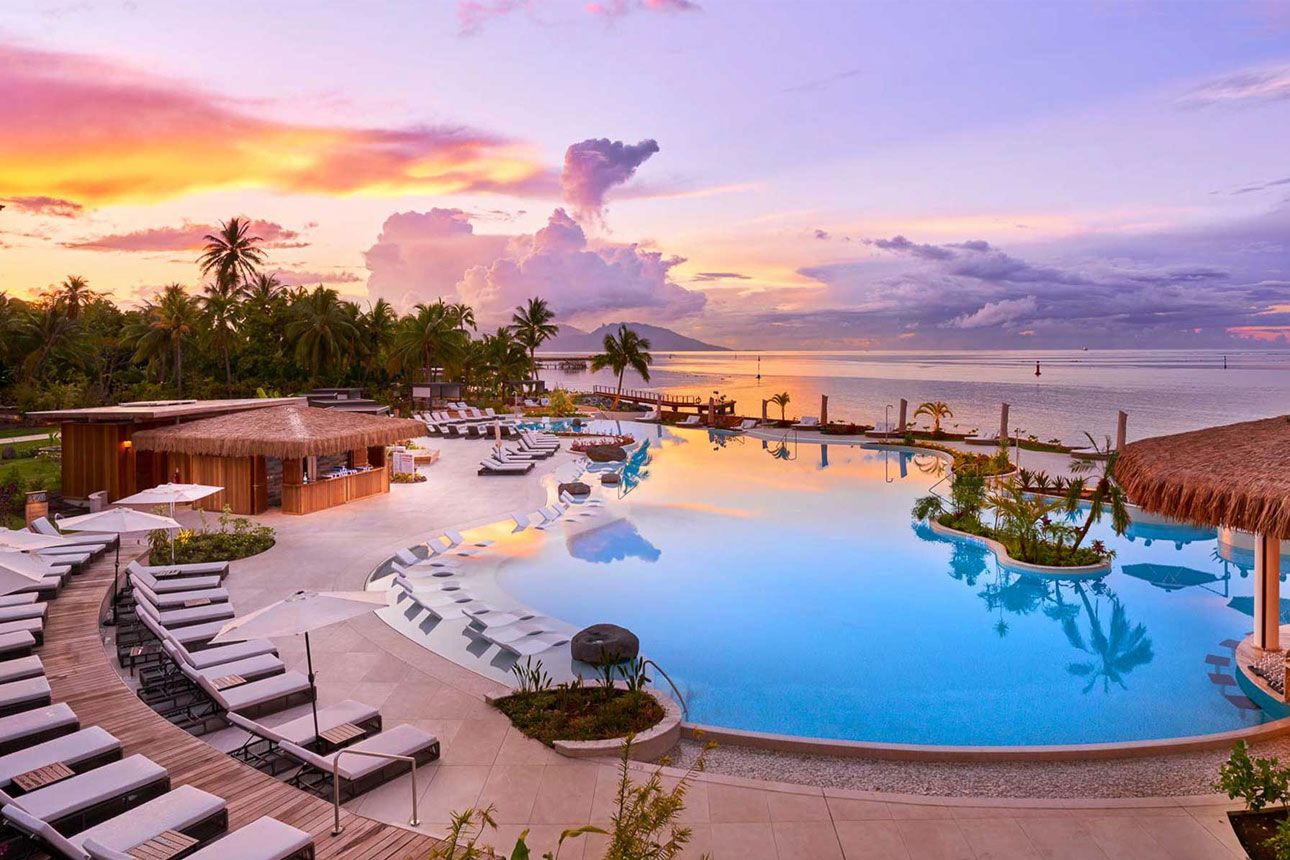 24/7 front desk
Air conditioning
Bar
$331.00
Price per night from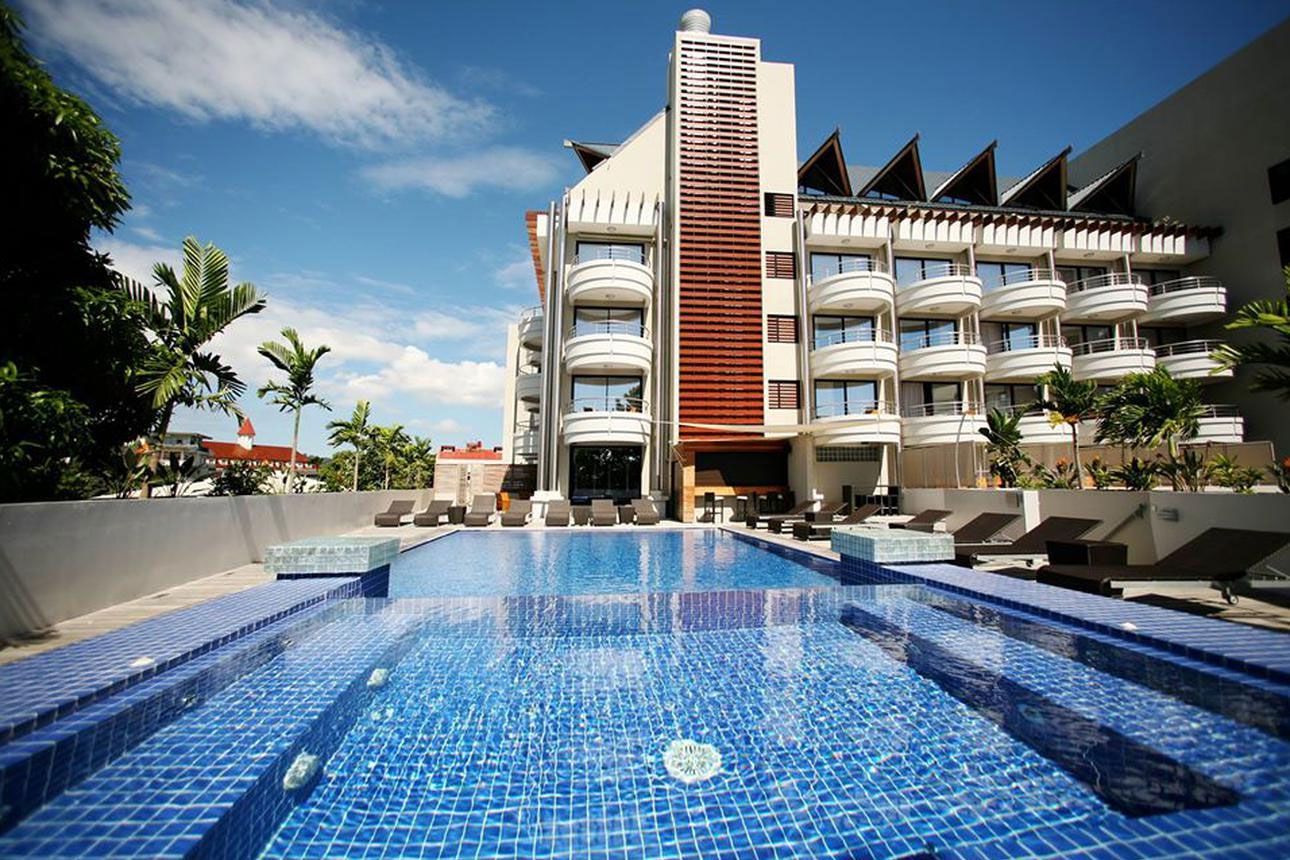 Restaurant
Airport shuttle
Tea/coffee maker in all rooms
$165.00
Price per night from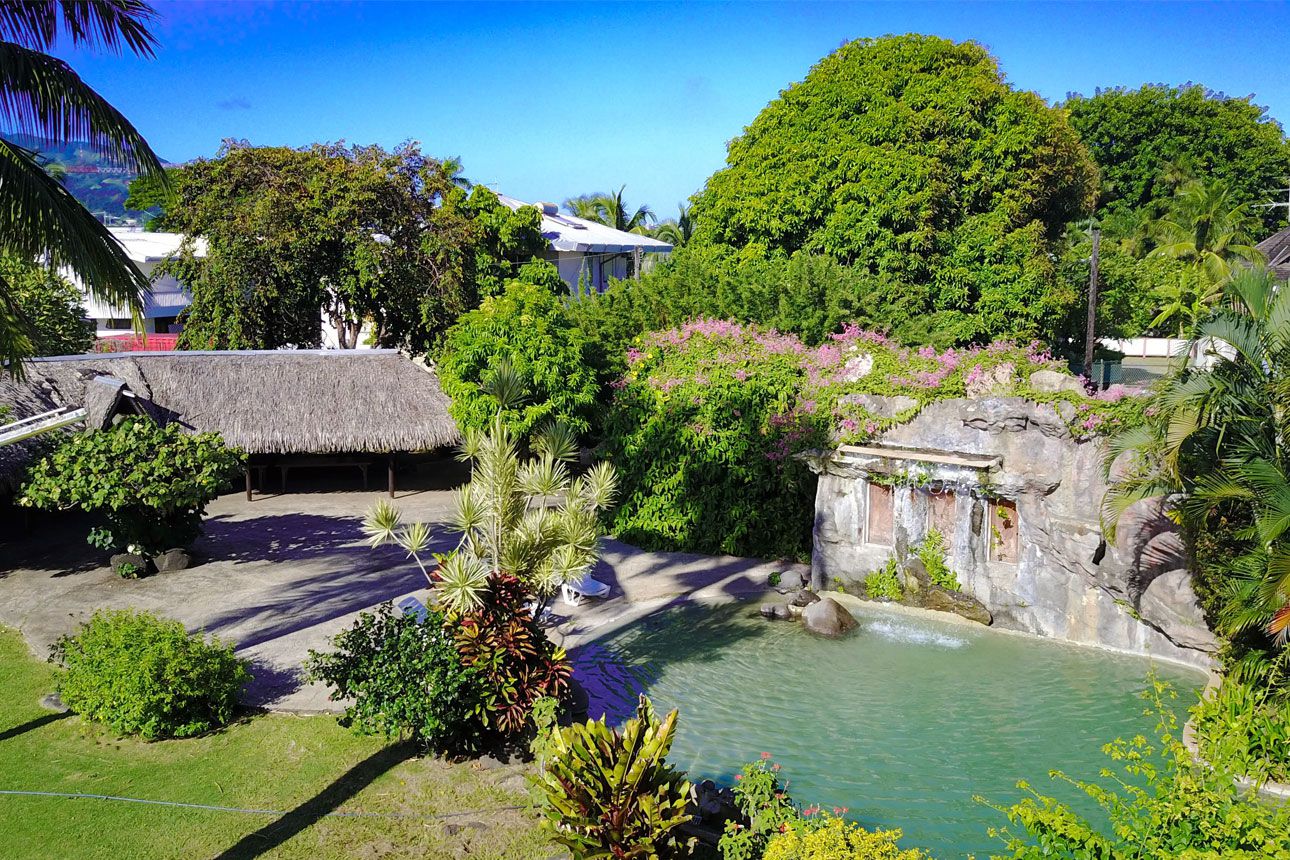 Airport transfer
Free WiFi
Restaurant
$110.00
Price per night from
Most popular hotel booking services
Best booking
#1
Book your
perfect holiday and enjoy our great discounts on hotels, homes, flights and activities.
Less Hassle, More Travel
#2
Over a billion
Reviews & Contributions for Hotels, Attractions, Restaurants, and More
World's most trusted travel advice
#3
The Best
Hotels, Flights, Car Rentals & Accommodations
Save time, save money!
Best Time to Visit Tahiti and Moorea
These Islands both share identical temperatures.
When it comes to Tahiti vs Moorea, both areas are only 9km apart and have similar weather conditions. The only difference is in the timings of rainfall. The islands are mostly humid, and the summer season lasts from November through April. There's also rainfall during summer, so avoid traveling during this time if you are not a fan of humidity and rain. If someone plans to scuba dive or enjoy other activities like sunbathing and diving, this might not be the ideal time to visit.
Tahiti is slightly hotter and more humid than Moorea, and the water for diving is warmer. But still, Tahiti or Moorea, which is better based on temperature, is very difficult, as there are not many variations in both areas' weather.
The winter or dry season ranges from April through November in Moorea and Tahiti. During this time, temperatures range from 66,2 F to 84,2 F. Less rain is expected during this time, and people can enjoy more activities. Hence, it is the best time to visit these islands.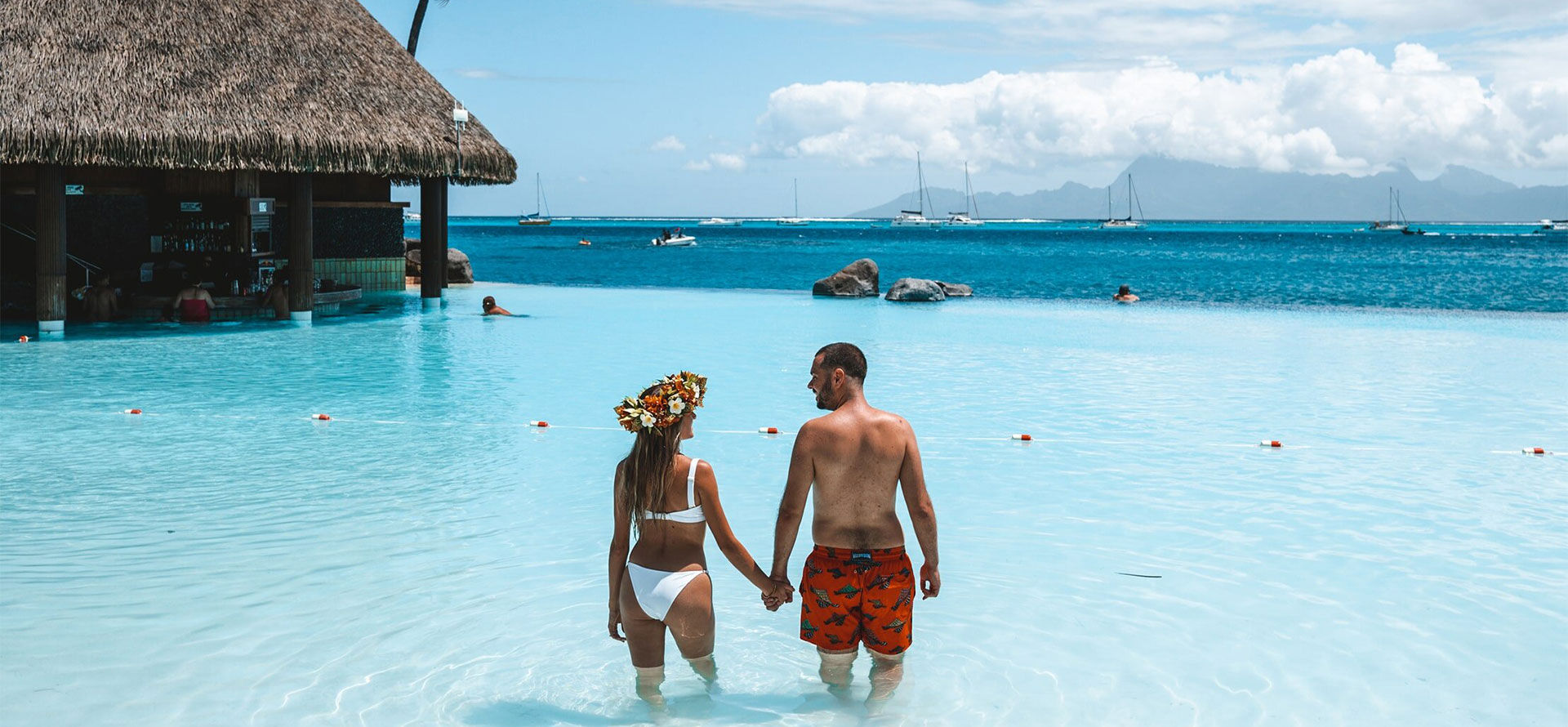 Tahiti vs Moorea: Average Hotel Prices
The hotels in Tahiti versus Moorea vary in their styles, budgets, and services. Tahiti is larger than Moorea; it offers more accommodation styles and budget ranges. If someone plans to have a luxurious holiday in high-end hotels, Moorea will give plenty of options. It has rooms and guesthouses which are cheaper. It also has lavish rooms and staying options, and when it comes to exclusivity, then Moorea is a step ahead.
There are hotel resorts, overwater bungalows, and serene residences in Moorea. As Tahiti is busier and more populated than Moorea, people prefer to spend more time in the overwater bungalows and pretty resorts in Moorea.
However, the hotel rates are higher in June and July as the temperature is moderate, and that's peak vacation time. Overwater bungalows in Tahiti and Moorea have higher rates due to more honeymoon bookings.
The lower rates of hotels in Tahiti or Moorea can be found in November through May, as the tourists are less due to extreme humid weather and more rain.
Things to Do in Tahiti and Moorea
People usually wonder what's the difference between Tahiti and Moorea's entertainment landscape. It will not be wrong to say that both locations have plenty of fun activities. Tahiti is a little busier and bigger than Moorea. It offers:
Many shopping areas
Hiking to Fautaua waterfall
Rich culture and temples
Fun activities, e.g., watersports
Lavish resorts near white and black sand beaches
Cruises
However, Moorea is a little quieter and more relaxed place than Tahiti. People usually come here to:
Relax and enjoy the breathtaking views in the evening
Explore hiking trails
Try out off-resort activities
Essentially, your vacation goal can help you decide which place is a better choice for you. If you are looking for a developed area with many people, huge hotels with lagoons, classic street food, and big stores for shopping, you will surely like Tahiti more.
Conversely, if looking for more scenic and tropical views of the islands and a relaxed area that is less urban and more like a tropical getaway, then Moorea would be the best option.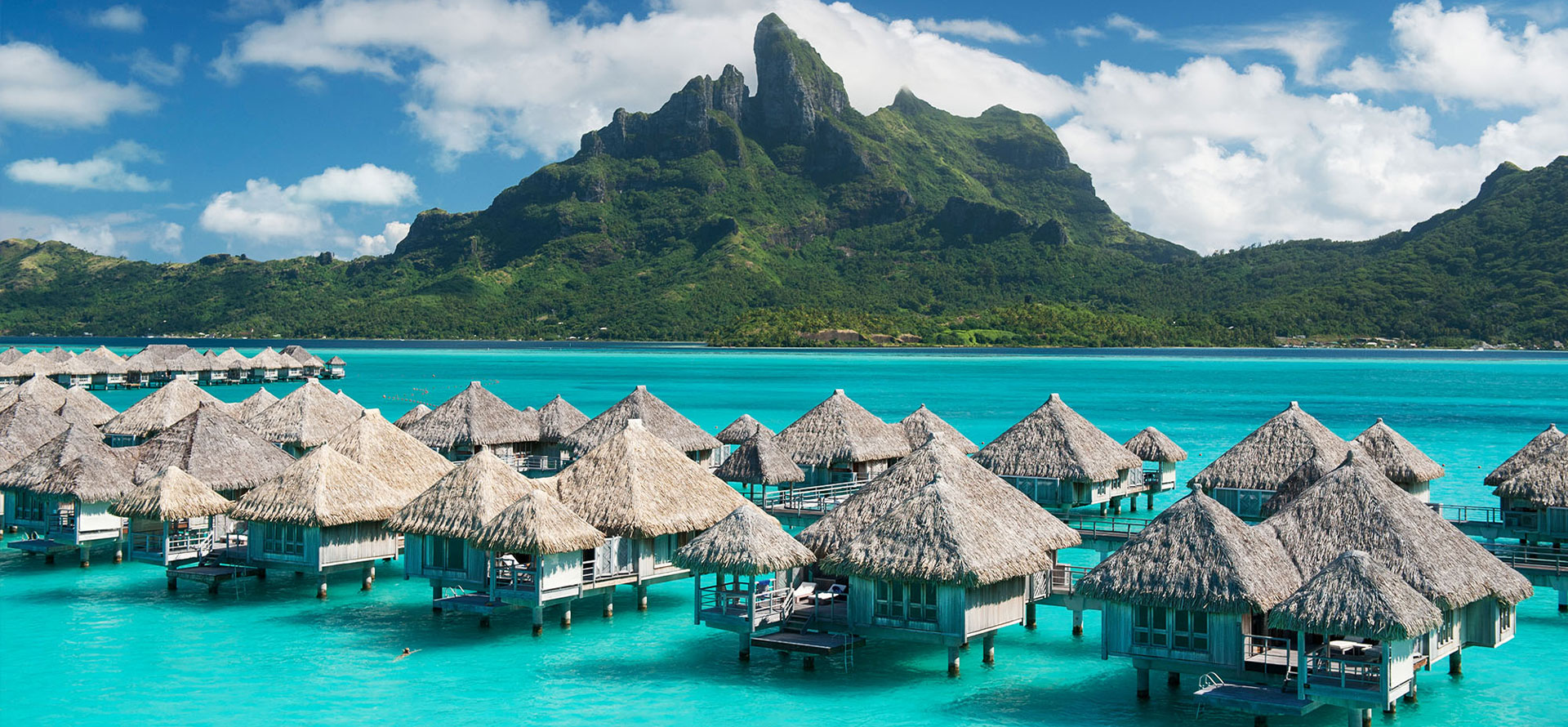 Conclusion: Which is Better Tahiti or Moorea?
It is not easy to determine the difference and choose which is better between Tahiti and Moorea. Since they're very close in distance, both places offer similar views, accommodations, and weather. However, you can select based on the aim of the vacation.
Someone who wants to get away from the urban views and experience the true luxury and exclusivity of the tropical lifestyle must choose Moorea. Otherwise, someone who wants to see the beautiful views with the touch of the urban lifestyle should opt for Tahiti.
FAQ
Is Tahiti or Moorea better?
If you are looking for a luxurious and relaxing experience, Tahiti is the better choice. Tahiti is home to some of the best resorts in French Polynesia, as well as a variety of restaurants, shops, and nightlife options. Tahiti is also a great choice for those looking to explore the island and its culture, as there are many museums and historical sites to visit. Moorea, on the other hand, is the perfect choice for those looking for a more natural and rustic experience. Moorea is less developed than Tahiti, and its landscape is dominated by mountains, jungles, and beaches. Moorea is also a great choice for active travelers, as there are many opportunities for hiking, biking, and other outdoor activities.
What is the difference between Tahiti and Moorea?
Tahiti is more touristy than Moorea. Moorea is quieter and more laid-back, with a smaller population. It is known for its picturesque scenery, with lush green mountains and white sand beaches. Tahiti is home to black sand beaches.
Is Tahiti more expensive than Moorea?
Tahiti is a more popular tourist destination, so there are more hotels and resorts to choose from. However, Moorea is less developed and therefore can be cheaper overall. Tahiti also has a wider range of activities and attractions, so it may be worth spending more money on Tahiti if you're looking for a more action-packed vacation.
Is the weather better in Tahiti or Moorea?
Tahiti is the largest island in the archipelago, while Moorea is the second largest. Tahiti experiences a tropical climate with average temperatures ranging from 23-32 degrees Celsius. Moorea's climate is slightly cooler, with average temperatures ranging from 21-29 degrees Celsius. Tahiti experiences more rainfall than Moorea, but overall, both islands boast beautiful weather year-round. So, whether you're looking to escape the cold weather or enjoy some sunny days, Tahiti and Moorea are both great choices!
How far is Tahiti from Moorea?
Tahiti is approximately 10 miles from Moorea. To get there, you can fly or take a ferry. The flight is about 30 minutes and the ferry ride is about an hour.
Tags: travel site, resort hotels in arizona, hotels with jacuzzi in room in new jersey, best maryland all inclusive resorts, underwater hotel in dubai, mexico honeymoon resorts, cancun resorts all inclusive, top hotels baltimore, turkey best time visit, family vacation in cancun, fancy hotels in nantucket, all inclusive hotels in el salvador, anguilla packages all inclusive, hotels lake tahoe, hotels miami downtown, hotels by petco park, punta cana honeymoon resorts, adults only punta cana resorts, haiti vs dominican republic vacation, hotels near douglas park