Antigua is quite a popular honeymoon destination, and for good reason: it's an easily accessible location that is also beautiful and caters more to laid-back, romantic honeymooners than to family vacations or spring break trips. There are endless beaches, luxurious resorts, and thrilling outdoor activities. Whether you prefer to spend your Antigua honeymoon lounging in hotel rooms and on the beach or adventuring with your new spouse, there are tons of options to choose from when you take your honeymoon in Antigua.
Of course, deciding on an Antigua honeymoon is just the first step. Once you know where you're going, you also have to play where you'll stay, when you'll go, and what you'll do while you're there. It's a lot to keep track of, and you're likely making these arrangements at the same time as planning your wedding, which makes it even more stressful.
Our Favorite Hotels & Resorts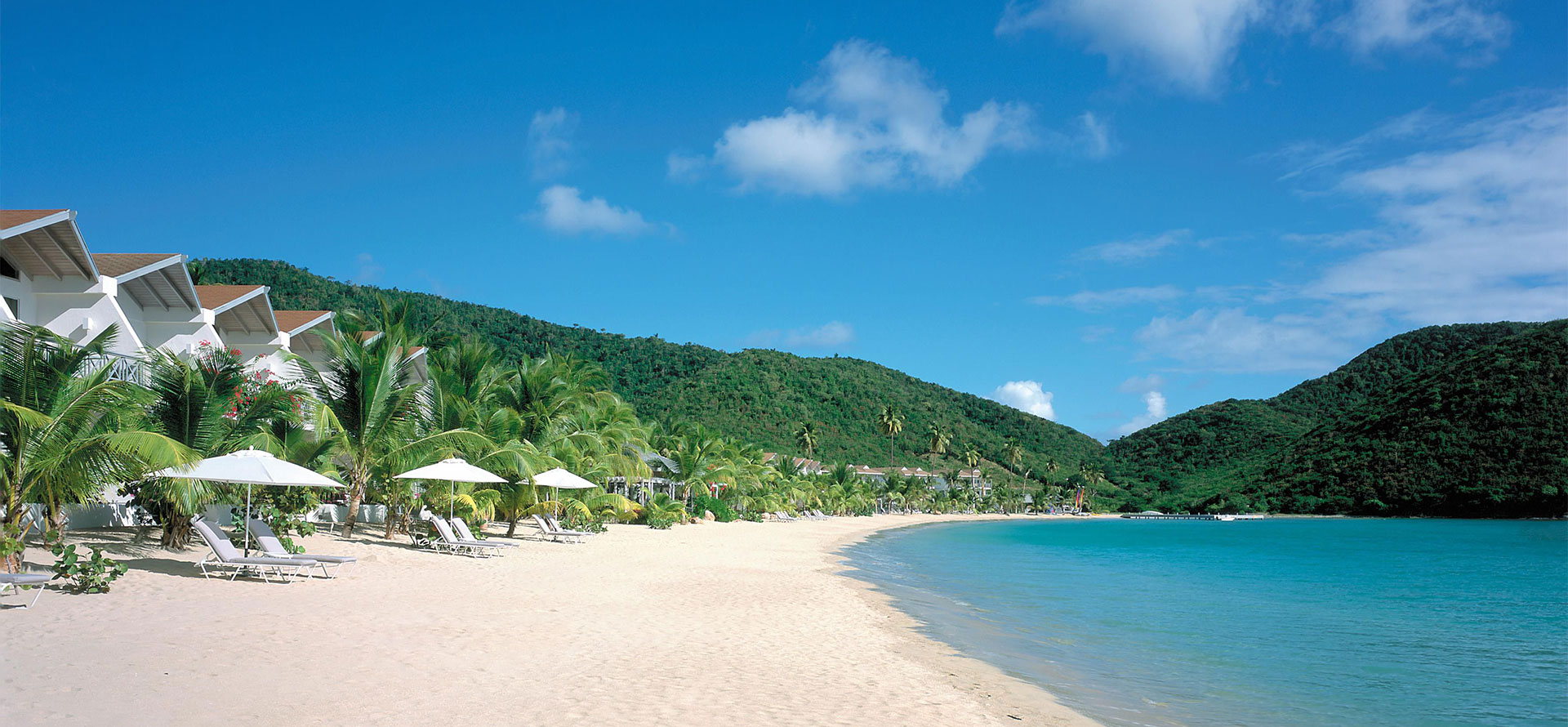 Best Time for Honeymoon in Antigua
Since Antigua is a tropical island, it can be subjected to pretty extreme weather at times. When planning your honeymoon in Antigua, you may want to consider the temperature and rainfall that the island experiences at different times of the year. You might also be wondering about the busy season and "off-season" of this destination since Antigua honeymoon resorts and activity prices can fluctuate depending on the number of tourists.
The first thing to know about Antigua is that it will be hot; from December to April, the temperature stays between the low seventies and the low eighties, and from May to November, it tends to be between the high seventies and the high eighties. For many potential honeymooners, the summer heat in Antigua is extreme, so winter and spring are more popular times of the year.
Antigua also gets a lot of rain, and between May and November, there is even a slight risk of hurricanes. July through December is the rainiest season, and there is also a decent amount of rain in May. January through April is the drier season, with a second drop in precipitation during June. If you plan to spend much of your Antigua honeymoon outdoors, then you may want to avoid the rainy months. However, if you are more looking forward to your luxurious hotel room and gourmet restaurants, then it may not make a difference whether you travel during the rainy season or the dry season.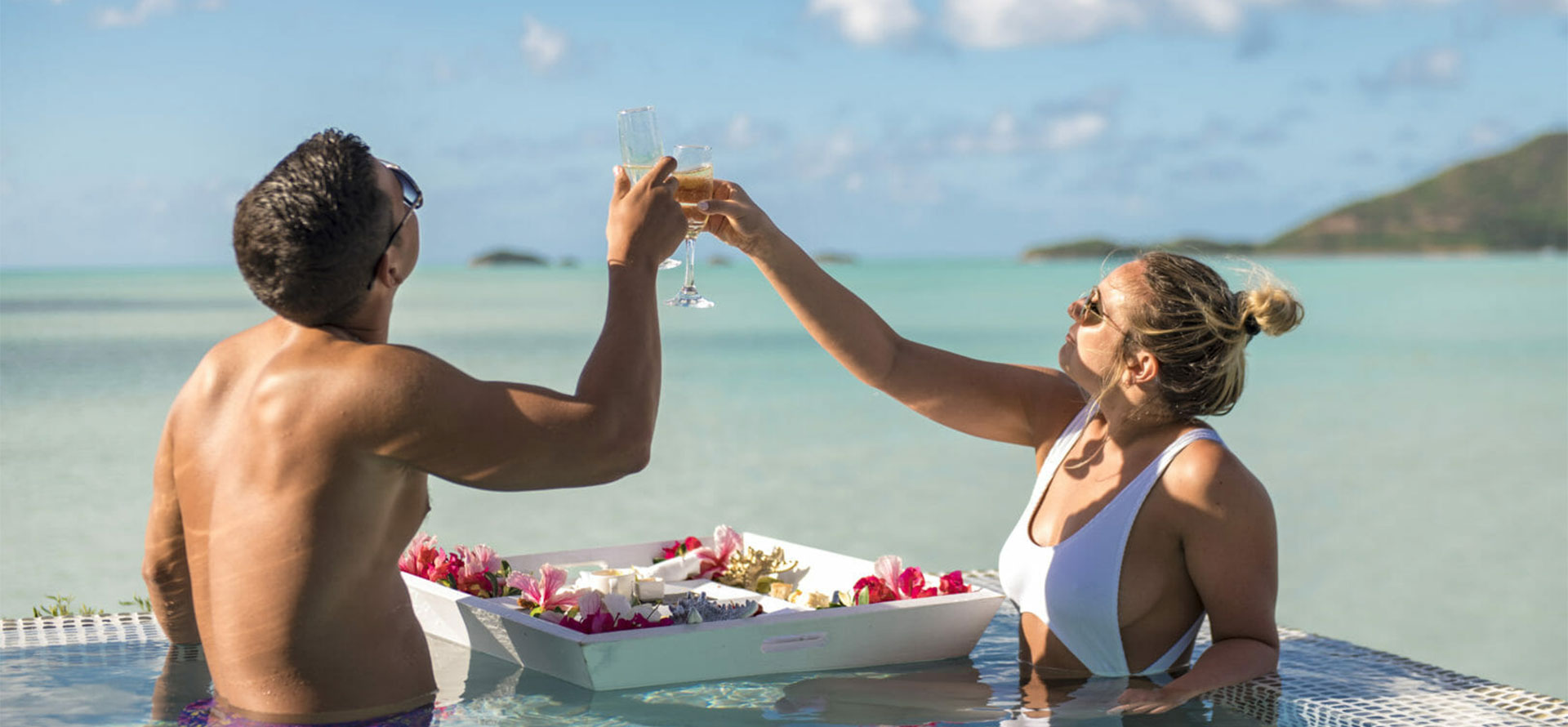 Average Cost
In general, people prefer to travel and honeymoon during the best season in terms of weather at their destination. For Antigua, with its tropical climate, year-round heat, and varied precipitation, this typically means the winter and spring months (specifically, December through April). This increased tourist volume during the months of "best weather" has a natural impact on prices.
Flights, Antigua all inclusive honeymoon resorts, hotel rooms, activities, and anything else you'll need to buy for your trip are going to be more expensive during the popular season. It will also be more crowded during this season, which may be a positive or a negative depending on your perspective. However, the months that are guaranteed to be both quieter and less expensive are from May to November, when there is more heat, more rain, and slight hurricane risk. The destination is less popular during those months, so you're likely to find greater availability and lower prices when booking your Antigua honeymoon package during that time.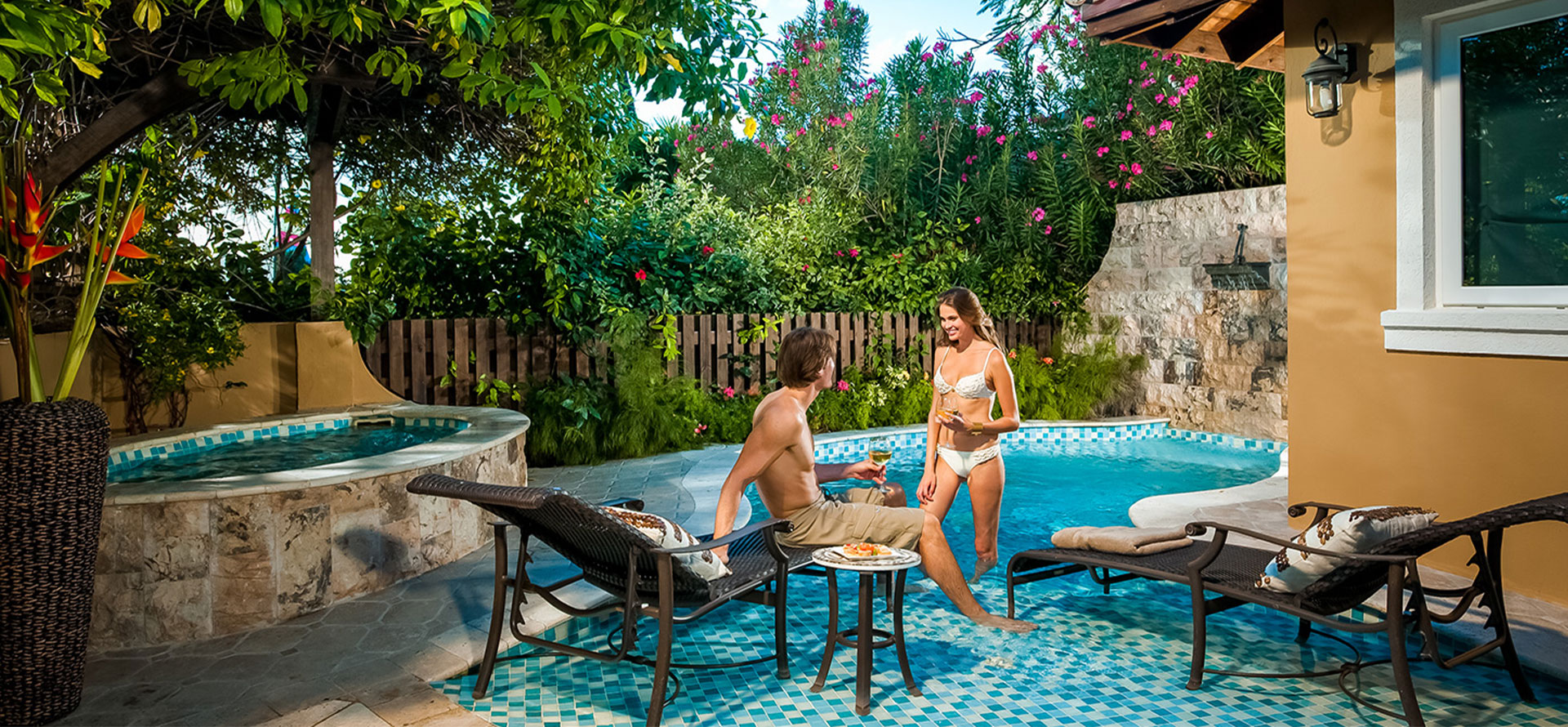 Things to Do in Antigua for Honeymoon
Your honeymoon is the time to make memories for a lifetime, and when you choose to honeymoon in Antigua, you have a ton of exciting options for things to do. Antigua is a beautiful island with many natural sites to see and outdoor activities to enjoy, like:
Beaches
Bays
Volcanoes
National parks
Zipline tours
Snorkeling tours
And more!
You can go surfing, soak up some sun, and enjoy the gorgeous local flora and fauna of Antigua by planning a honeymoon full of outdoor adventure. These activities are one of the biggest things that make Antigua such a popular honeymoon destination in the first place.
On the other hand, if you're less of an outdoorsy type but still want to see unique sites throughout your trip, there are also many indoor sites and activities available, including:
Museums
Churches
Historical sites
Restaurants
Resort activities
Whether you always prefer to stay in Antigua all inclusive honeymoon resort or simply have to make accommodations for an unexpected rainy day, these options give you plenty of things to do on your honeymoon.
FAQ
Is Antigua a nice place to honeymoon?
Yes, Antigua is a beautiful place to spend your honeymoon. With its white sand beaches and turquoise waters, Antigua is the perfect place to relax and enjoy some quality time with your new spouse. There are also plenty of activities to keep you busy if you're looking for some adventure on your honeymoon. Whether you want to explore the island's many hiking trails or spend a day sailing around the coast, Antigua has something for everyone. And of course, no honeymoon would be complete without a few romantic nights spent at one of the island's luxurious resorts. So if you're looking for a perfect place to honeymoon, Antigua should definitely be at the top of your list.
Is Antigua romantic for a honeymoon?
Yes, Antigua is an incredibly romantic place for a honeymoon. The island's stunning natural beauty is the perfect backdrop for celebrating your love. And there are plenty of romantic activities to keep you busy, from walks on the beach to candlelit dinners overlooking the ocean. You'll also find that the island's resorts offer a variety of romantic amenities, from private plunge pools to couples' massages. So if you're looking for a truly romantic honeymoon destination, Antigua is the perfect choice.
What should I pack for my Antigua honeymoon?
There are a few things you'll need to pack for your Antigua honeymoon, depending on what activities you have planned. If you're planning on spending time lounging on the beach, be sure to pack sunscreen, swimwear, and a hat. And if you're planning on doing any hiking or other outdoor activities, be sure to pack appropriate clothing and footwear. You'll also want to pack a few nice outfits for dinners and nights out. And of course, don't forget to pack your passport and any other travel documents you'll need.
What is the best month to go to Antigua for a honeymoon?
The best time to visit Antigua for a honeymoon is between the months of December and April. This is the island's dry season, so you can expect beautiful weather and very little rain. However, it's important to note that this is also the busiest time of year, so be sure to book your trip well in advance.
Our Favorite Hotels & Resorts Full Info
Tags: travels deals, mauritius seychelles, tahiti resorts with overwater bungalows, playa del carmen vs cozumel vacation, best time to travel to costa rica, what to do in Ibiza, honeymoon romantic honeymoon st john, fiji overwater villas, maui or hawaii vacation, all inclusive in tijuana