Tobacco Caye Paradise Resort is located on the Belize Barrier Reef. Its cabins overlook the Caribbean Sea.
A small Belizean-own lodge with six private "over the water" beach cabanas situated on "stilts" in the sea. The cabanas face north and have wonderful decks perched over turquoise tropical waters. Each deck has a hammock and a fantastic view of the Caribbean Sea. Accommodations are clean, comfortable, and charmingly rustic.
Cabanas have private bathrooms and rainwater-fed showers. However, there are no electric or water utilities on the island; they collect rainwater and generate their electricity from solar panels and generator power.
They have Wi-Fi access on the island. Tasty meals are available in the dining hall, where you can dine with fellow travelers.
The Belize Tourism Board has awarded Tobacco Caye Paradise Resort Gold Standard Certification in recognition of hygiene and health safety measures to ensure the wellbeing of our guests and employees. Particularly during the Covid 19 pandemic.
The Best Season to Visit
The best time to go depends on two important questions, the temperature, and the rainy seasons. Keeping in mind that this is the tropics, both those factors can be extremes.
The Belize country has subtropical climate, with predominating north-eastern trade winds from the sea. Average temperatures fluctuate from 60 degrees Fahrenheit (16 Celsius) to 95 degrees Fahrenheit (32 Celsius).
This subtropical destination is marked by a wet season from June to October and a dry season from November to May. So, the majority of tourists prefer to travel to Tobacco Caye Paradise Resort through the "dry season". However, you can still expect some rains during this period. The rates do not change based on the time of year. They are consistent year-round. Hotel rates varies with type of accommodation you want to book. For instance, a cabana will cost you $80 per night in average. They also offer budget accommodation for those backpacking around the world. Some budget variants,such as guestrooms start from 25$ per night per single person.
Rooms & Services Available
Our cabanas, which are popular over-the-water, come in a variety of sizes. Each comes with its own deck overlooking the Belize barrier reef and a private bathroom. These picturesque rustic beach cabanas are ideal for exploring the South Water Caye Marine Reserve from the bottom up.
Private balcony
Bath / shower
Paid wifi
Internet
Beach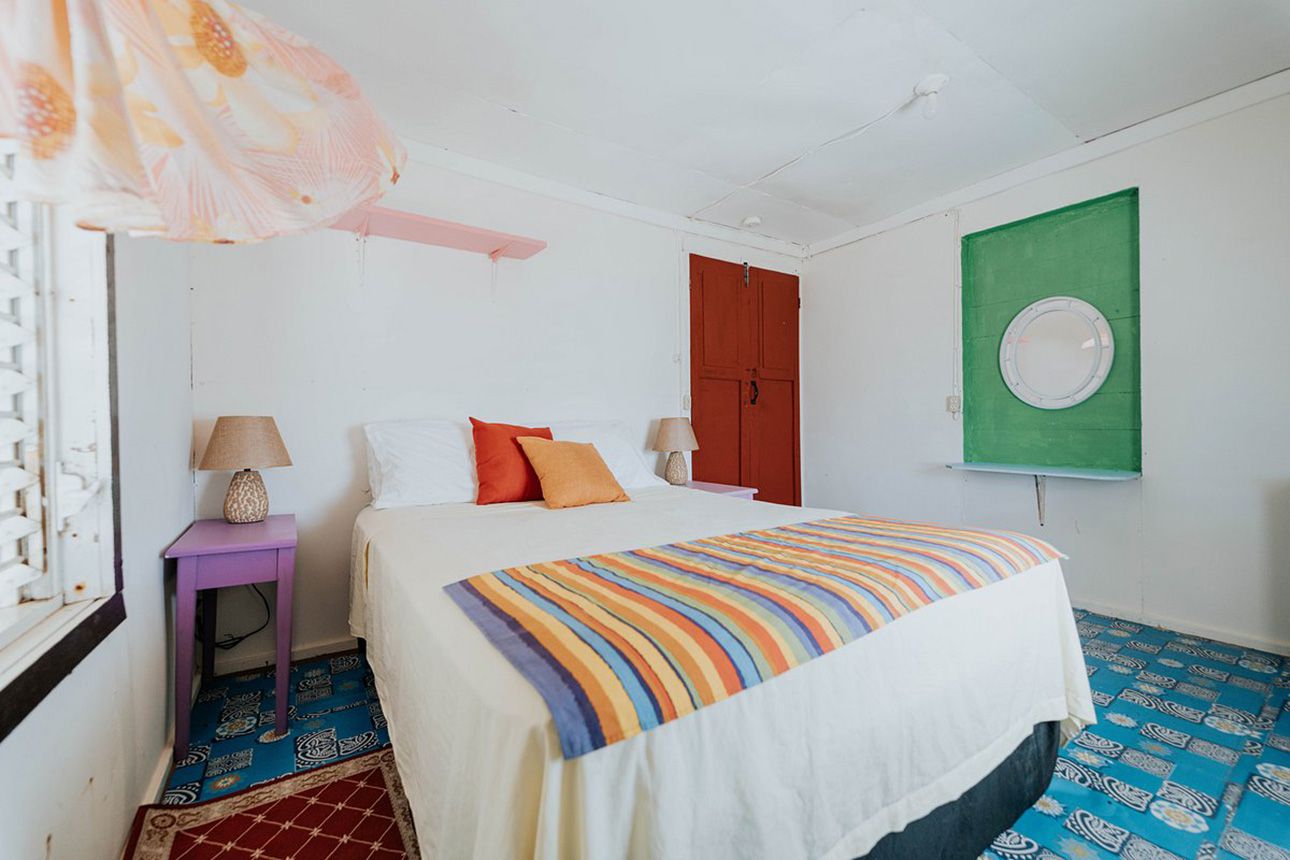 We also offer a larger 2-bedroom family guestroom with spectacular views of the barrier reef and turquoise Caribbean sea, which overlooks our cabanas. After a day of scuba diving or snorkeling, this comfy unit is ideal for relaxing and unwinding. Families will appreciate this option.
Private balcony
Bath / shower
Paid wifi
Internet
Beach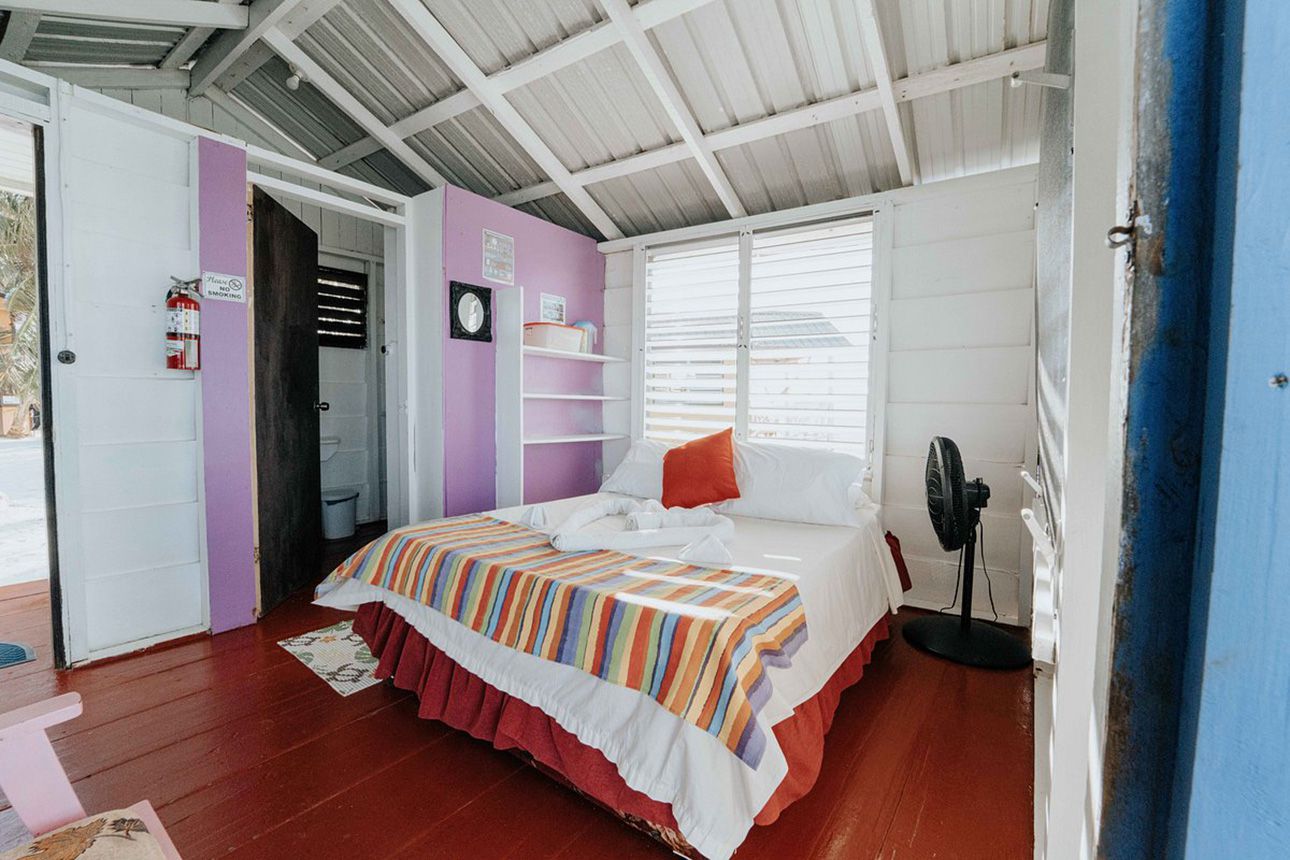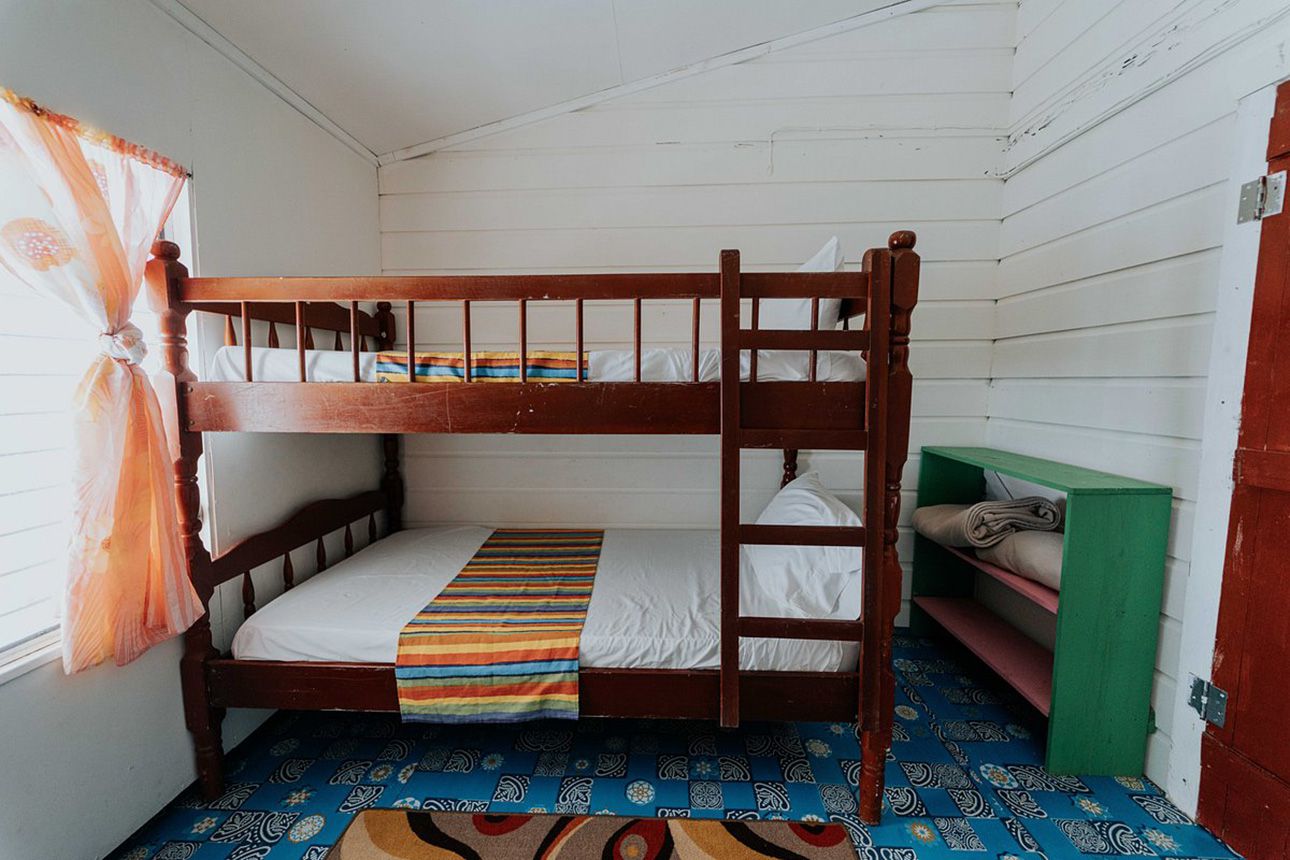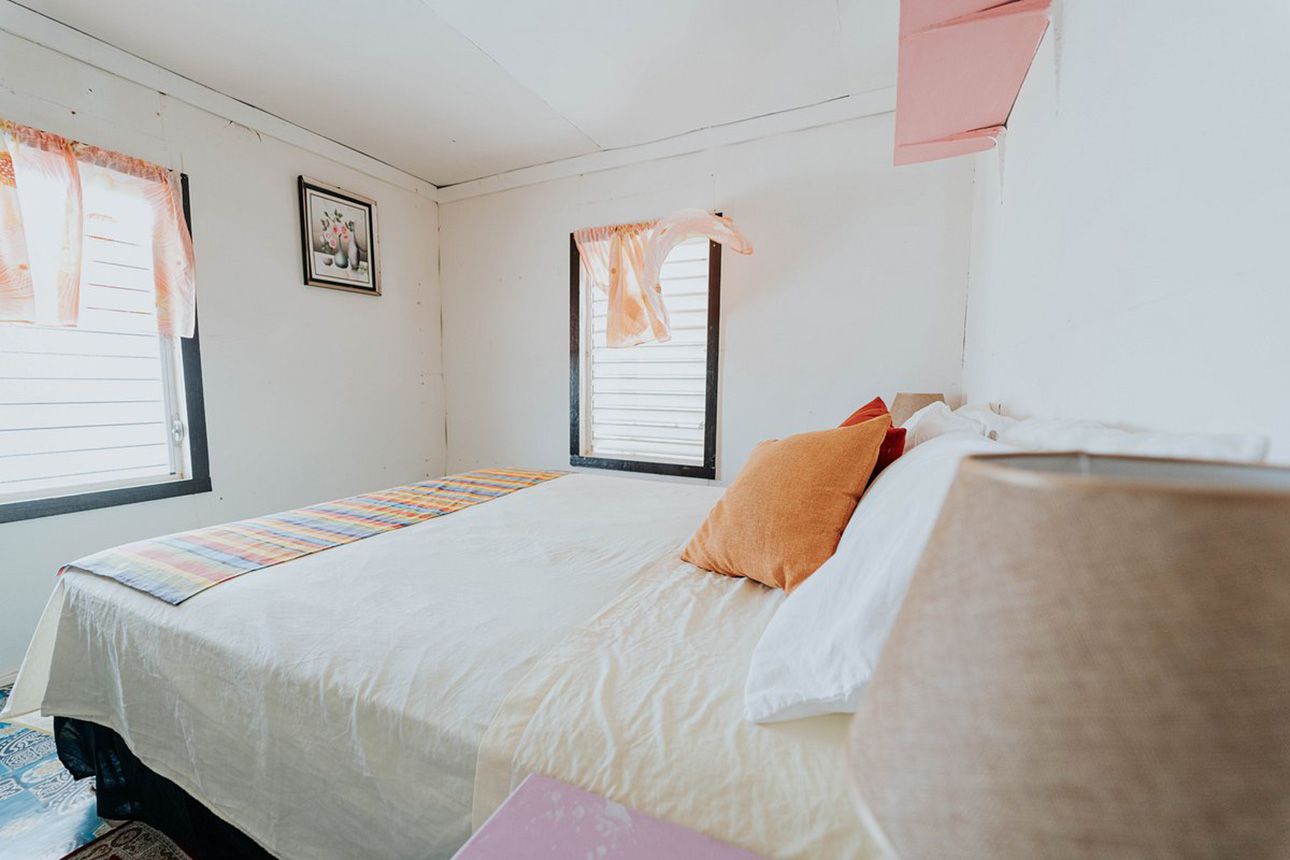 Paradise is accessible in the most cost-effective way possible. There is no better place to relax or read a book than with views out over the turquoise Caribbean and a high deck with a hammock.
Private balcony
Bath / shower
Paid wifi
Internet
Beach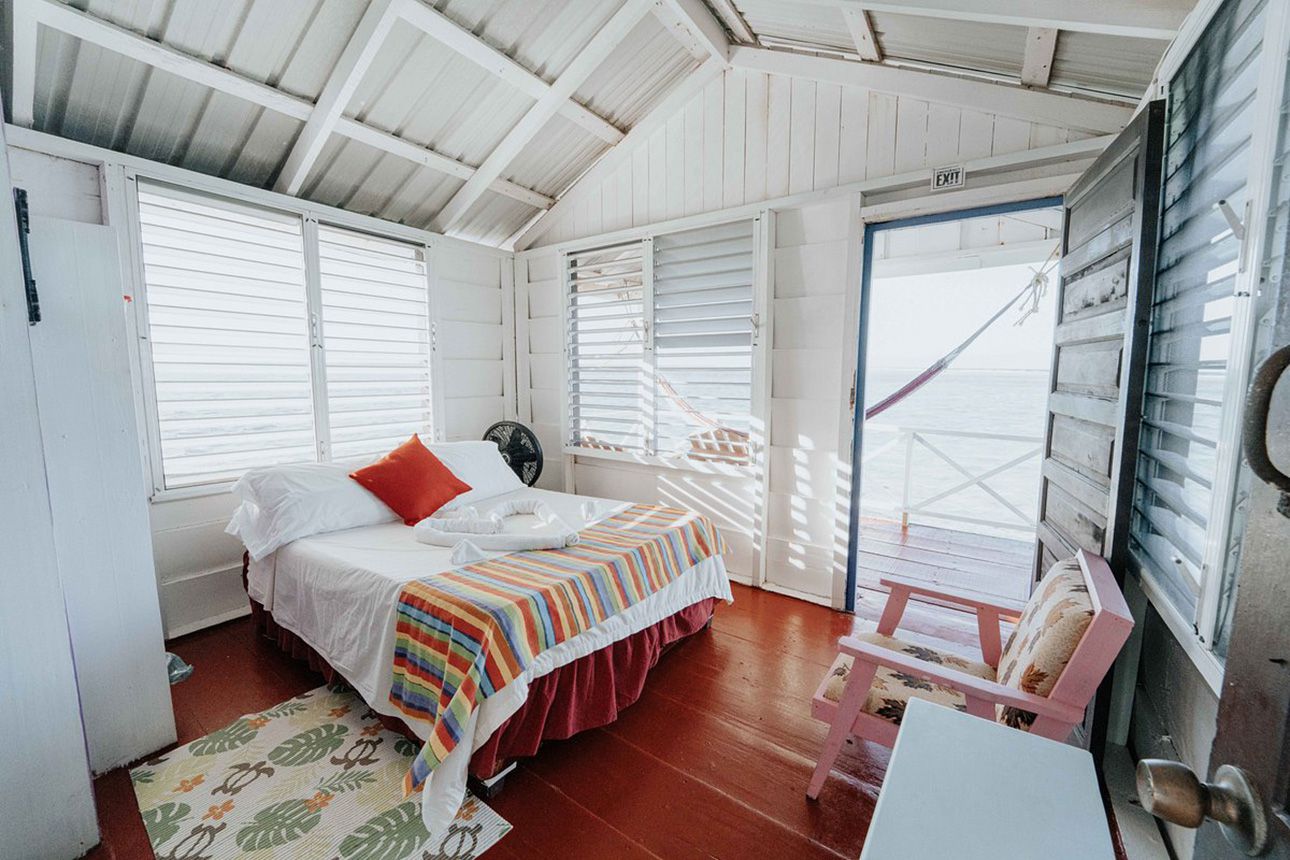 Amenities
While only 10 miles east of the mainland town of Dangriga, it is primarily off-grid. Tobacco Caye Paradise Resort offers breakfast, lunch, and dinner when you select the meal plan when booking. You can grab a drink or a snack at the two bars on the island. The bars on the island accept USD and Belizean as well as Credit Cards. Another exciting thing you can look forward to is coconut palms brushing the roof of your cabana with the occasional coconut falling. They use filtered rainwater on the island.
Private deck Paradise offers snorkeling gear rentals, as well as kayaks and paddle boards. The water is crystal clear, and there is much to see. You will meet great people and make memories that will last forever. Relax, slow down. When snorkeling off the local reef, you will see sting rays, an endless variety of coral, and colorful tropical fish. As the title says, it is truly an island paradise. You might also want to hire Captain Doggy to take you Barracuda fishing.
You can expect these amenities while staying at the resort. Due to the Covid 19 pandemic, many "standards" have changed, and some remain in place, such as all linens sanitized in a high-temperature wash and hand sanitizer available to guests & staff, regularly sanitizing high-traffic areas, and staff required to wash hands regularly.
You can also look forward to these mainstays at Tobacco Caye Paradise Resort:
Wi-Fi access
Beach
Canoeing
Diving
Snorkeling
Kids friendly activities
Non-smoking hotel
Water sport equipment rentals
Mouthwatering and buffet style food
The rooms feature private balconies and bath/shower combinations. As well, the rooms all have an ocean view and are all smoke-free. All the cabanas are equipped with private bathrooms and rainwater-fed showers. Also, it has a fan to cool you in warm nights. Enjoy your time laying in the hammock and watching the waves. There is also a dorm building if you are not keen on the cabanas.
You can book a diving package and a dive guide. As well, you can book a great guided night snorkel. The staff at Paradise Tobacco Caye are excellent, attentive, and caring. They make you feel like family.
Getting There
The best way to get to the resort is to fly to Dangriga, Belize. You have a choice between two airports. Philip S.W. Goldson Intl Airport which is 47 mi. from the resort, and Dangriga Airport, just 13 mi. away from the resort. From Dangriga take a boat for the 45-minute ride to Tobacco Caye Paradise Resort.
Resort's Pros
The array of water adventures available.
Ocean views
Rural experience
The second largest barrier reef for an outstanding scuba dive
The delicious cuisine
Resort's Cons
You have cold showers
The beds were not the best but overal
There is no way of cooking in your room or cabana, as well there is no refrigerator
There is no shops on the island.
It was a fantastic experience the views were breathtaking, and diving experience was unbeliveble. I recommend this place to anyone wanting an adventure and execeptional underwater views. I cannot wait to return!! You will fall in love with it because Tobacco Caye Paradise Resort is fantastic.