Bali vs Maldives: Which is Better for You?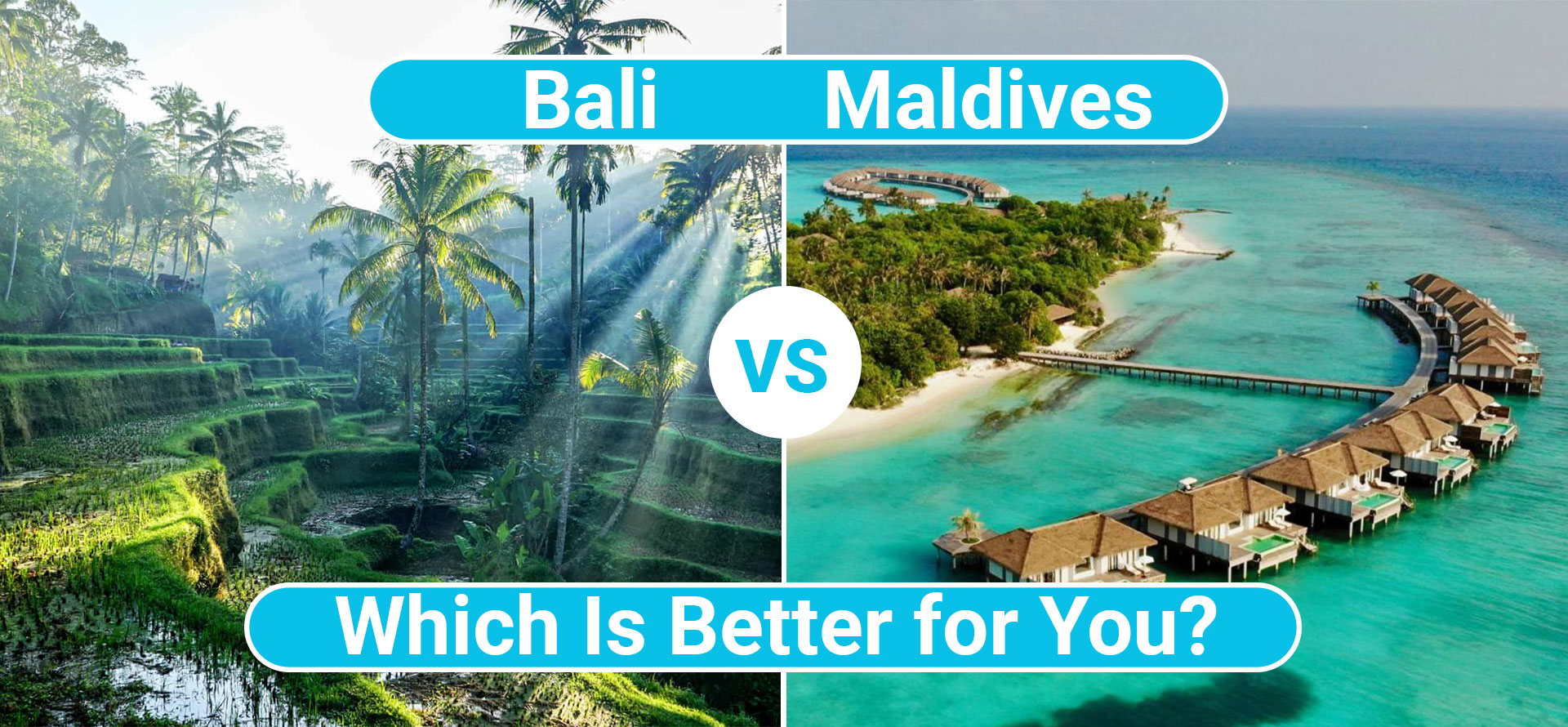 Bali and Maldives are often compared as two tropical getaways located in South Asia. However, despite their warm, idyllic beach atmospheres, these two destinations offer two completely different experiences for holidaymakers. For starters, the Maldives is a country of luxurious tourism. Often said to be 99% water and 1% land, the Maldives' over 200 inhabited islands boast several 5-star resorts. There are whole islands within this archipelago that are entirely owned and operated by these luxury accommodations. On the other hand, Bali is an island along Indonesia's southern island chain. Lying east of Java, Bali hosts approximately six million tourists each year. The island itself almost entirely operates on tourism and welcomes travellers of all budgets and accommodation options. Known for its backpacker scene and luxury resorts alike, Bali offers a combination of Southeast Asian culture and tropical escape for its international visitors.
So, Bali vs Maldives, which is the better destination for your next holiday? First, let us look at some of the things that differentiate these two South Asian destinations.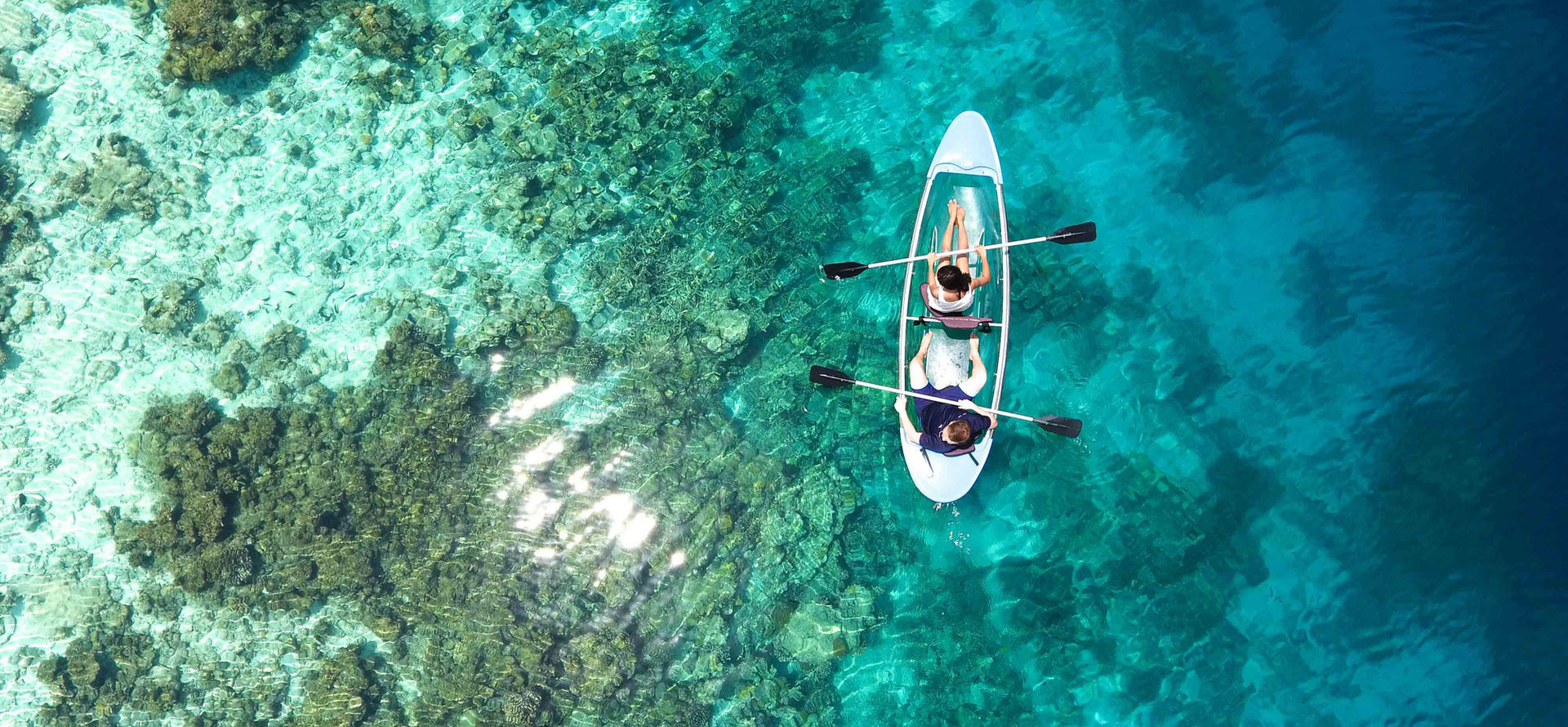 Best Time to Visit Bali and Maldives
Occupying the same latitudinal niche but on opposing sides of the equator, Bali and Maldives offer similar weather conditions at opposing times of the year. For example, Bali's dry season is between May and October. During this time, the island experiences very little rainfall and warm temperatures from the mid-80s to mid-90s. On the other hand, during this same month span, the Maldives is experiencing their wet season. However, while these months host the majority of the Maldives' rainfall, it is also the best time of the year to experience the region's exotic sea life.
Nevertheless, the Maldives experiences optimal weather conditions between November and April, with minimal rainfalls and temperatures hovering in the mid-80s. But, with the optimal weather conditions comes increased crowds that scare away some of the islands' sea life. While the Maldives is experiencing its warm, clear weather, Bali is experiencing the brunt of its wet season. Between heavy rainfalls, fleets of mosquitoes, and temperatures averaging in the 90s, Bali at this time can be uncomfortable for some travellers.
Bali vs Maldives: Average Hotel Price
There is a wide gap between the average hotel prices of Bali versus Maldives, and it can play a critical factor in deciding which destination is right for you. Bali offers a wide array of accommodation options for travellers of any budget. The average rate of a single-occupancy hotel room is $36/night. However, this number is highly varied, and luxury resort options can be found on the island for $1000+/night. Regardless, accommodation costs are significantly more affordable than similar accommodation options in the Maldives, where single-occupancy hotel rooms have an average rate of $94. But even that price is for the more economical accommodation options available within the larger cities of the country. Standard holiday packages in the Maldives start at about $1000/night. Still, they can cost several times that for the more luxurious resorts. All-in-all, Bali is by far the more budget-friendly destination between the two.
Things to Do in Bali and Maldives
When choosing between Bali or Maldives for your next holiday, it is critical to consider the unique experiences offered in both locations. Bali offers its visitors the opportunity to explore its Hindu-centred culture and rich rugged landscape. Some of the top activities to do in Bali include:
Hiking Mount Batur for a beautiful Balinese sunrise.

Engaging with the wildlife at the Ubud Monkey Forest.

Touring the world-famous Tegalalang Rice Terraces.

Paying Tribute to one of the many Hindu Temples.
While Bali offers tourists the opportunity to explore its Hindu culture and Southeast Asian landscape, the Maldives emphasizes the ultimate luxury experience. Promoting comfort, visitors to the archipelago are presented with many opportunities to pamper themselves. However, as a country of primary water, the Maldives also offers several opportunities to leave the islands' shores and explore the secrets of the Indian ocean. Some must-do activities when visiting the Maldives include:
Diving the bioluminescent waters of Vaadhoo island.

Relaxing with a massage at one of several on the beach spas.

Exploring one of over 800 uninhabited island paradises.

Trying your hand at flyboarding and other adrenaline-pumping water sports.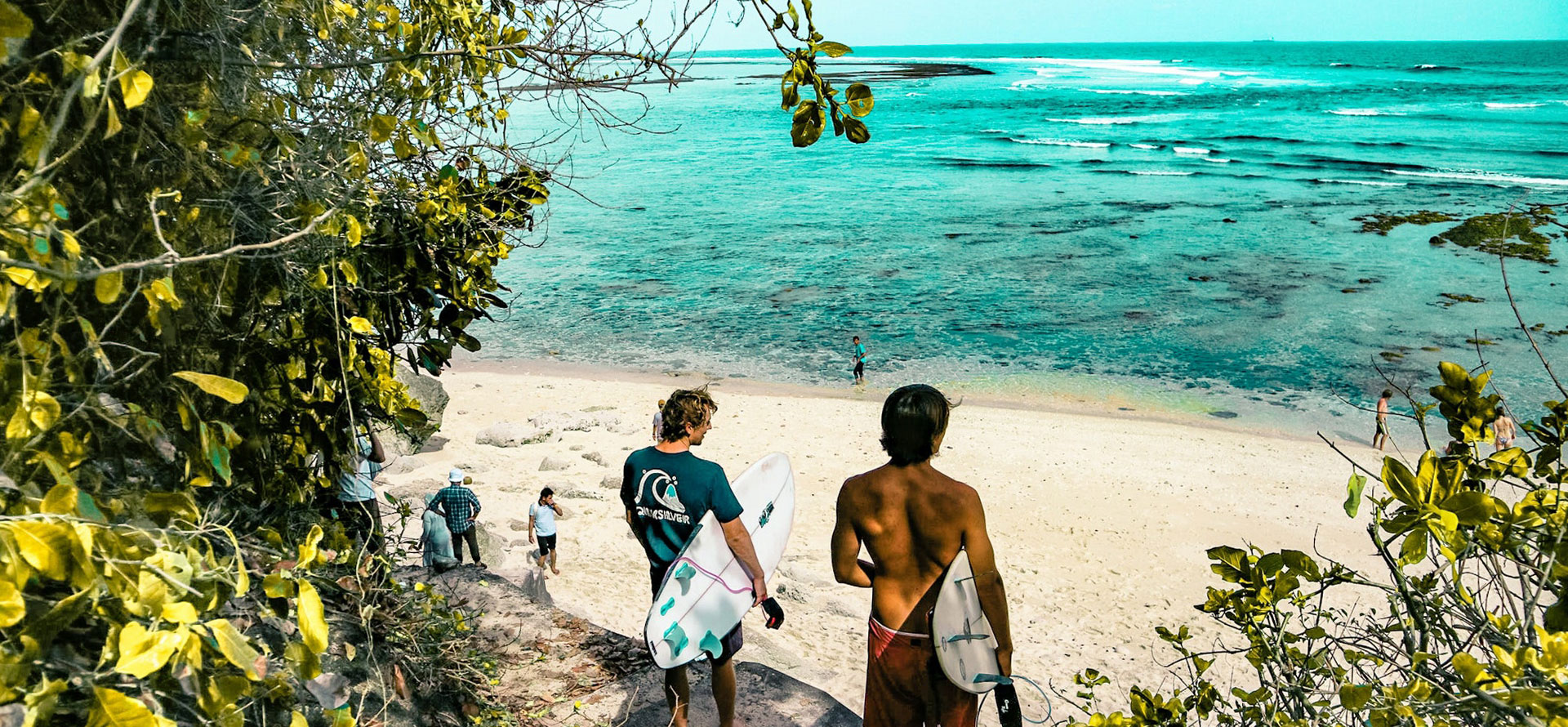 Conclusion: Which is Better Bali or Maldives?
When it comes to deciding which is better, Bali or Maldives, the deciding factors are the two locations' unique experiences and overall budget. The Maldives is the perfect getaway destination for travellers that want to be pampered on their holiday. However, this luxury also comes with an unattainable price tag for many travellers. For this reason, Bali is the optimal destination for holidaymakers on a budget, or for those that want to explore some of the region's Hindu culture between cocktails on the beach. Overall, both destinations are fantastic tropical islands to visit, and deciding between the two comes down to what each traveller wants to experience on their vacation.
Tags: travels deals, best beaches in michigan, all inclusive resorts bora bora adults only, costa rica and cancun, all inclusive hotels in haiti, underwater hotels florida, best all inclusive family resorts in bermuda, best time of year to go to the turks and caicos, best month to visit bahamas, most beautiful beaches in galveston