Thailand is famous for its natural beauty, and beautiful beaches, and thankfully for those who want to travel to this country, low hotel prices. It is undeniably a popular site for all thalassophiles.
Kwai Tara Riverside Villas Resort is one affordable hotel located in the Sai Yok region of Kanchanaburi Province. It is an excellent choice for individuals who want to experience the ambiance of overwater bungalows in Thailand. The spacious rooms and a splendid view of the pristine river are icing on the cake.
Kwai Tara Riverside Villas Resort Highlights
Beautifully positioned over the river, the overwater bungalows at Kwai Tara Riverside Villas Resort provide all tourists with solitude and refreshingly spacious areas to unwind. You won't find the ultimate extravagance here, but the crystal-clear water-facing rooms are a perfect alternative for visitors looking for a stunning riverscape.
The floating house villas and canal access rooms include air conditioners, a refrigerator, a minibar, and a lounge. The overwater rooms also feature a sundeck that faces the river, offering a breathtaking panoramic view.
The Best Time to Visit Kwai Tara Riverside Villas Resort
January to February is the best time to visit the resort. The weather is pleasant and steamy, with the lowest temperature at about 63°F and the highest at 102°F.
Despite the 67% humidity levels, it is an excellent time to explore the nearby attractions.
October to December is another best time to visit Sai Yok because the average temperature is approximately 80°F. It is undoubtedly one of the best times to visit Kwai Tara Riverside Villas, but it is also peak season, with hundreds of tourists visiting every week.
The low-season specials start at approximately US$97 per night, and high-season prices start at US$118 per night. However, the average nightly rent at Kwai Tara Riverside Villas is 33% less than the typical 3-star hotel.
Rooms & Services Available
The rooms are large villa-style with an 80 square meter usable area, including a mezzanine level balcony. You can clearly see the River Kwai's water surface from your room. In addition, each room has a net for resting on the River Kwai's water surface next to the boat.
Blackout curtains
Soundproof rooms
Air conditioning
Housekeeping
Room service
Seating area
Coffee / tea maker
Bath / shower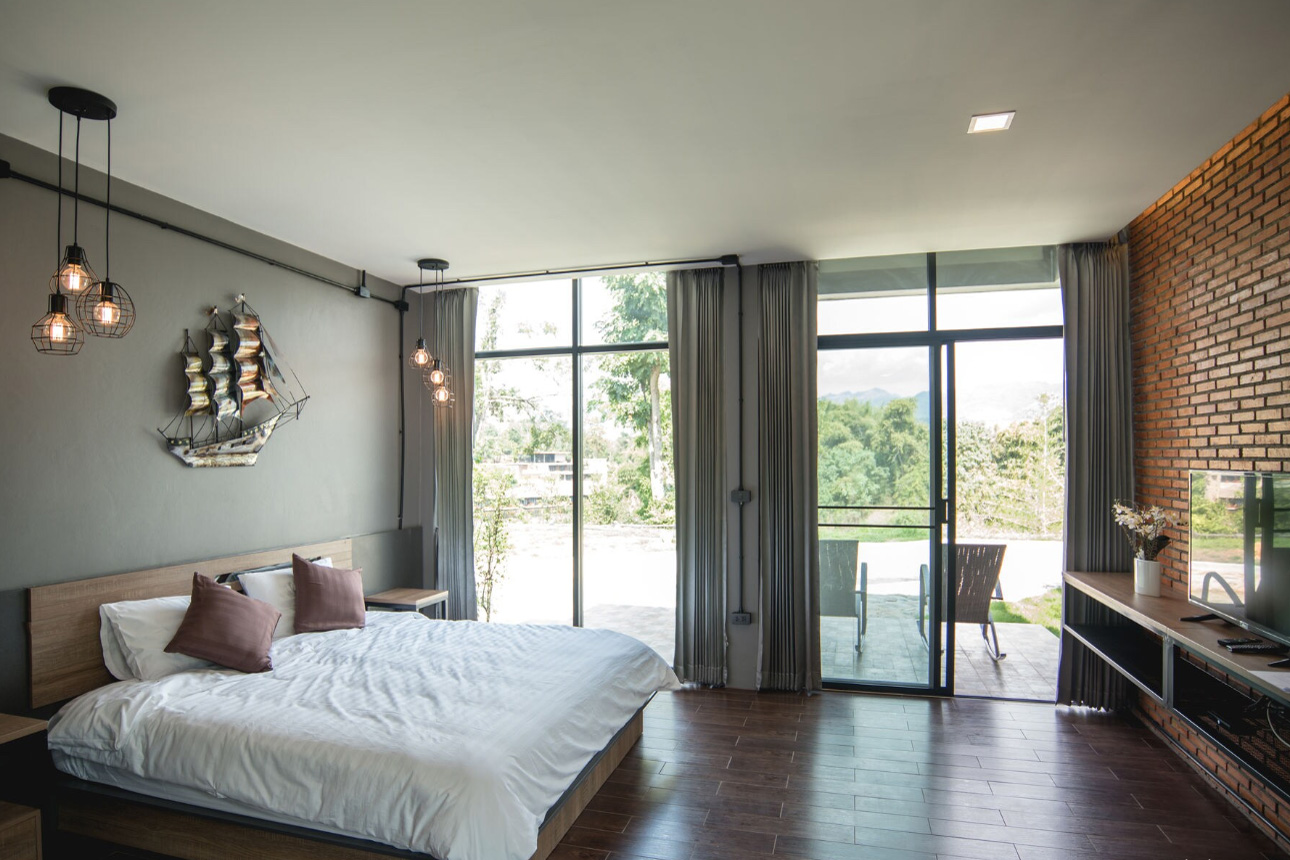 Mountain view
Balcony/terrace
Non-smoking
Shower
Hair dryer
Mirror
Toiletries
Towels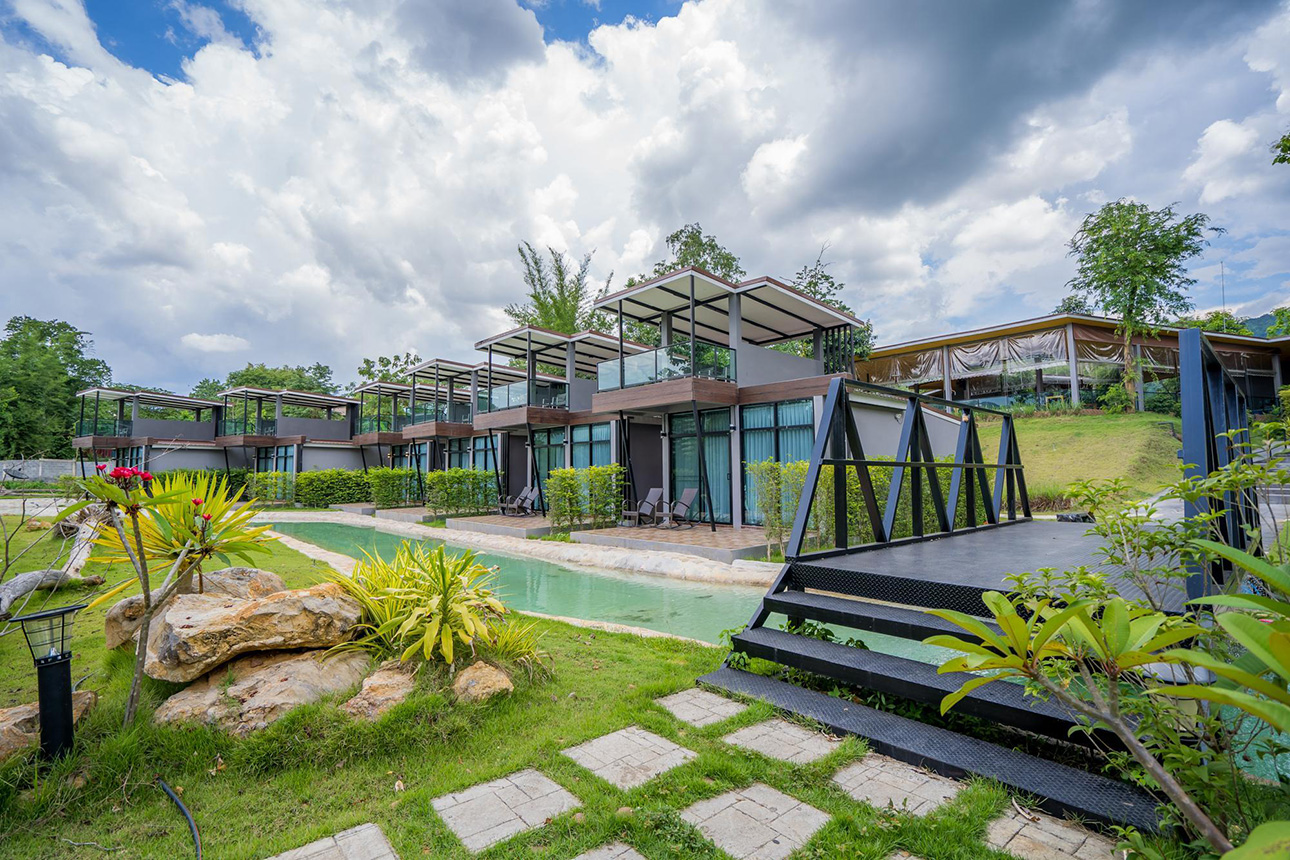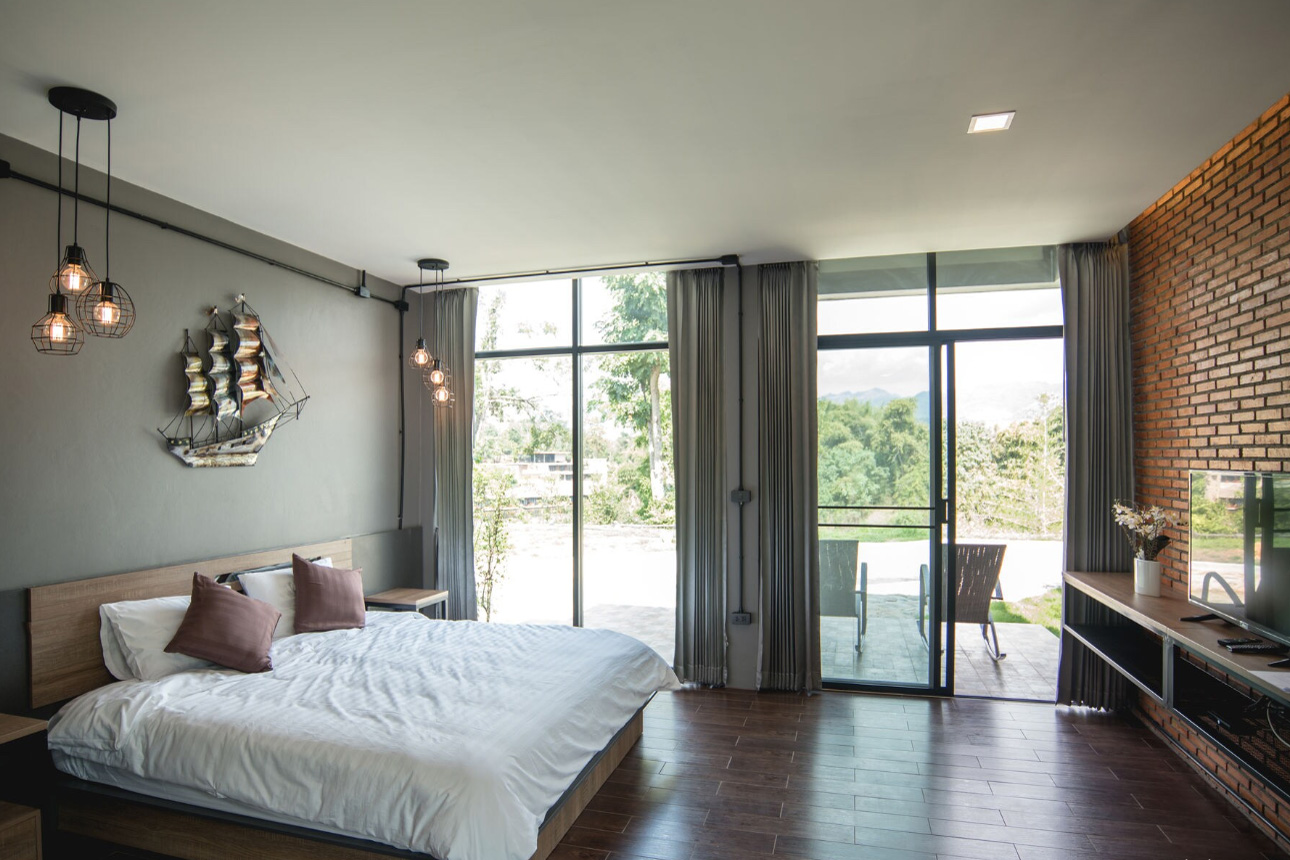 Amenities
Kwai Tara Riverside Villas Resort is an excellent hotel for vacationing at Sai Yok. Below are the main amenities provided by this resort:
The resort has a private restaurant, a courtyard, and a self-parking facility.
Each air-conditioned room has a refrigerator and an LED screen, making you feel at home.
Private balconies and patios are available in every room to provide a picturesque view.
The complimentary Wi-Fi connection provides non-stop connectivity, and cable programs are accessible to kill your boredom.
Private shower baths have unlimited amenities and a hair dryer facility.
Minibars are available in these minimalistic bungalows with floor-to-ceiling glass and elegant furnishings.
Each room has an attached bathroom with a shower unit.
Daily housekeeping is available.
For individuals who can't kick the habit, there are designated smoking bars.
Getting There
Kwai Tara Riverside Villas Resort is approximately 60 km from Kanchanaburi town. The nearest airport is Dawei Airport (TVY) in Myanmar is 88.9 kilometers away. The Don Mueang International Airport (DMK) in Thailand is also nearby, approximately 175.3 km away. It takes a 3.3-hour drive from the airport to reach the resort. The best part is that the Kwai Tara Riverside Villas Resort provides an airport shuttle service.
Sai Yok Noi Waterfall and River Kwai Golf and Country Club are within a 15-minute drive from Kwai Tara Riverside Villas. This hotel is 10.4 km from the entrance to Sai Yok National Park and Kaeng Lawa Cave, which are popular tourist attractions.
The Perks of Kwai Tara Riverside Villas Resort
This magnificent resort provides a comfortable stay to all of its customers. Besides offering remarkable amenities, the resort has many highlights that are listed below:
A decent view of a small section of the river with little boat movement.
Free bamboo rafting tour every afternoon helps to offset the premium price.
Meals are cost-effective and delicious that may be taken to the room for supper on the river.
Speedy Wi-Fi connection.
Rooms are spacious and airy.
Guests may savor an on-site restaurant, brunch, and complimentary tea throughout their stay.
The Drawbacks of Kwai Tara Riverside Villas Resort
Even though the resort offers exceptional services to all nature lovers, there are a few downsides to this resort.
Too pricey for a comparable river experience.
Breakfast options are limited.
There is no indoor pool or spa.
Final Thoughts
The Kwai Tara Riverside Villas Resort is well known for its peaceful setting on the cascading Kwai Noi River. Whether you spend a night at the floating villas that give you a tranquil on-the-water feel or the canal access suites that feature a private patio for you to rest and unwind, Kwai Tara Riverside Villas Resort is the ultimate pick for those looking to make the most out of their vacation time.