Located in the heart of the picturesque Bang Tao Bay beachfront resort is the scenic beauty of Angsana Laguna Phuket.With the shimmering blue sea and its soft white beach sands, Angsana Laguna is easily one of the most breathtaking locations in Thailand.
Bang Tao Bay is one of the longest beaches on Phuket Island – stretching over 4 to 5 miles. Filled with several restaurants and bars, yet it provides a relatively quiet atmosphere, particularly at the northern end. The southern end is occupied by hotels, resorts, and bars with nightclubs.
It lies between two lagoons, with its adorable palm fronds and lush. The rooms offer easy access to a free-form swimming pool and the sight of the Andaman Sea. With a 12-minute walk to the scenic beach of Bang Tao, you would not only be amazed by its wondrous beauty — you would also have a fresh take on beach life.
The resort rooms are large and stylish. Not to forget their exquisite bathrooms and a lobby with varieties of lounge chairs where you can easily catch rays of the sun.
With about 371 rooms and facilities, the resort is recognized as one of the family- and kids-friendly resorts to visit in one's lifetime—providing comfort for family vacations and romantic dates.
What Makes It Special
Apart from being a popular destination for tourists, Angsana Laguna Phuket has won notable awards, including Thailand's Leading Resort in 2014 and 2015, Best Sustainable Hotels by Asia M&C Stellar Awards in 2019, and Thailand SHA certificate, among others.
Best Time to Book Your Room
Room prices largely depend on room types, time of visit, and the number of people visiting the resort. So, you'd expect the prices to fluctuate and be at their peak during the high season. The best time to visit the Bang Tao beach is from April to October when the weather is friendliest. Keep in mind that most people are traveling at the time and you may not be able to visit some tourist attractions. However, you should make reservations well ahead of time during the peak season.
Rooms & Services Available
The purple artworks are from Thailand, and the modern furniture provides a comfortable ambience. On your own private balcony, take advantage of its bright decorations and contemporary furnishings to create a welcoming environment. Relax on your large king-size bed with a good book or some headphones.
Bathtub
Coffee and Tea Making
Complimentary Wi-Fi
In-Room Safe
Minibar
Private Balcony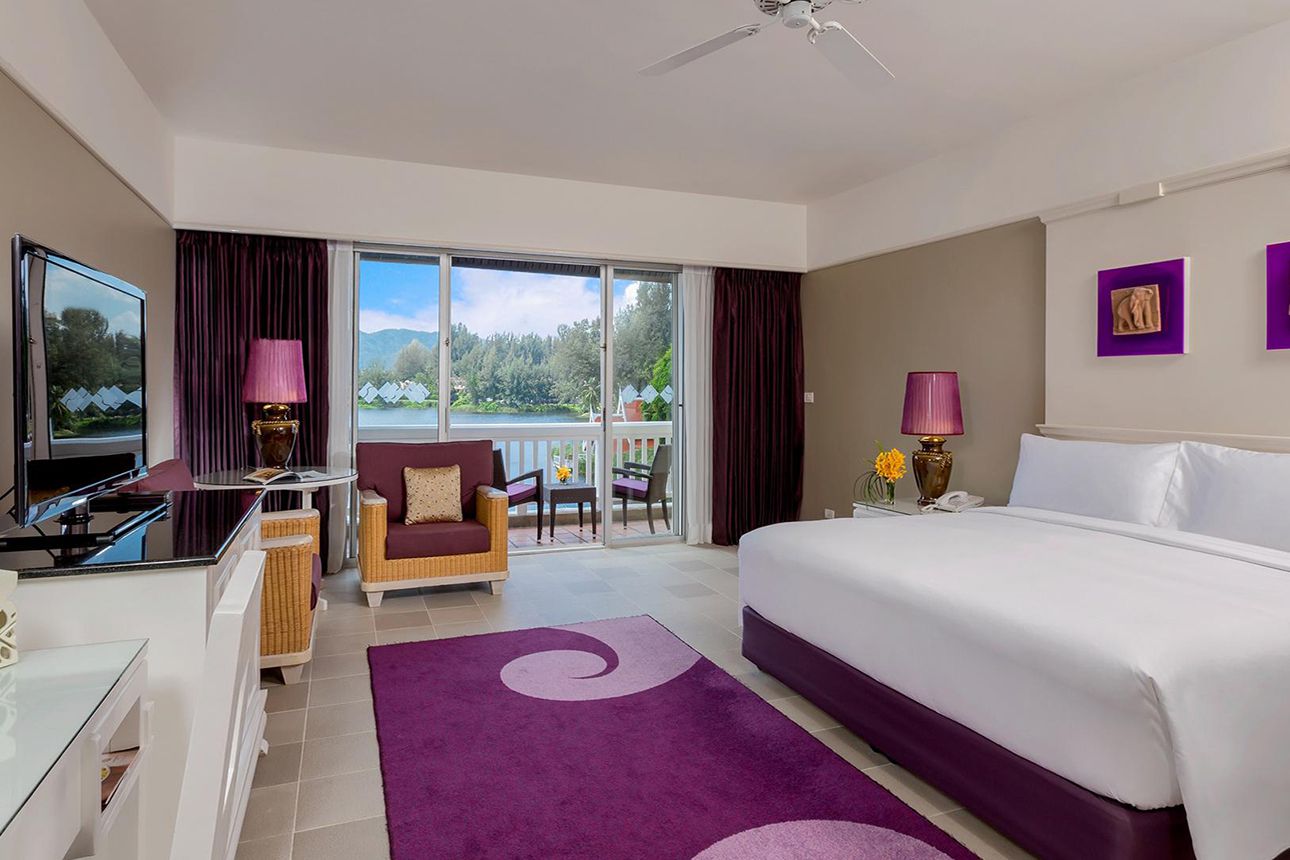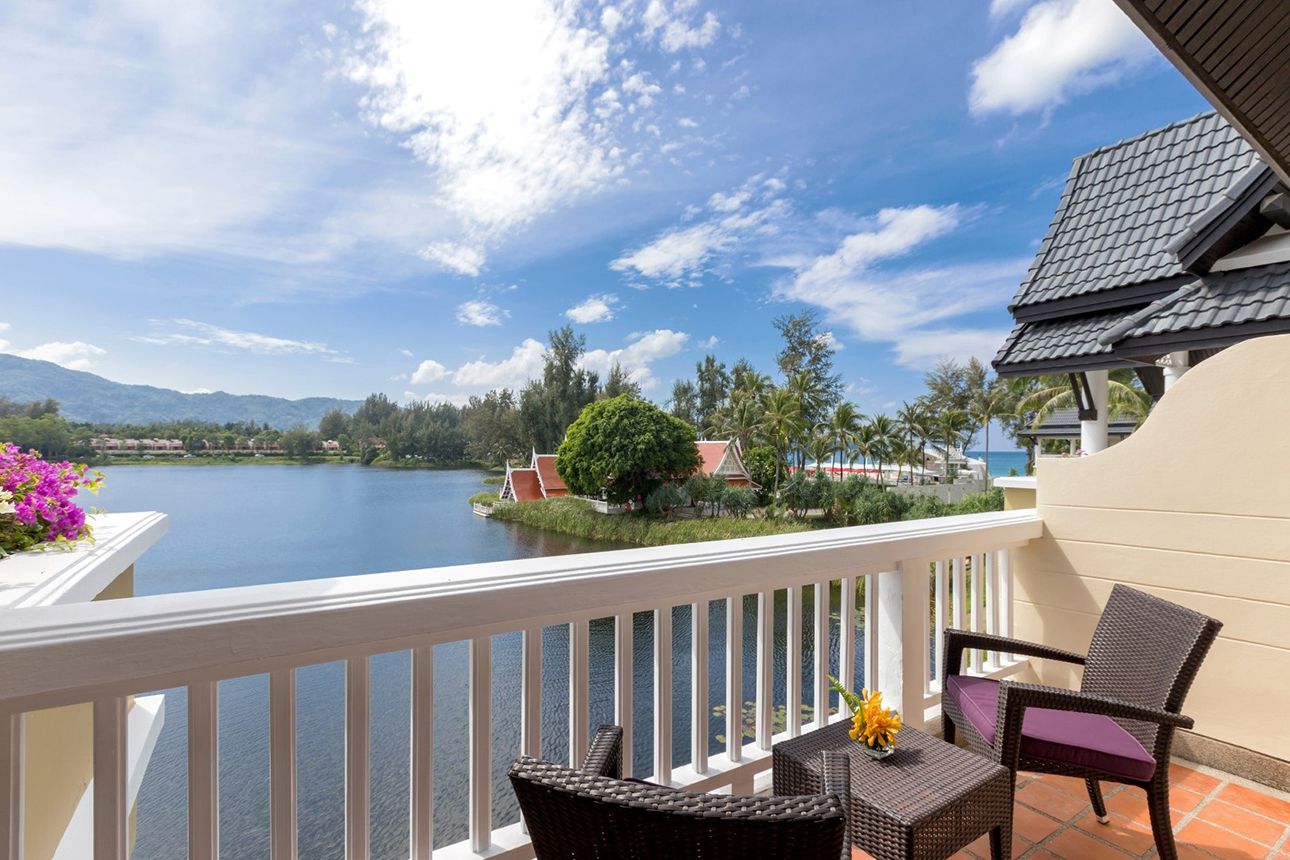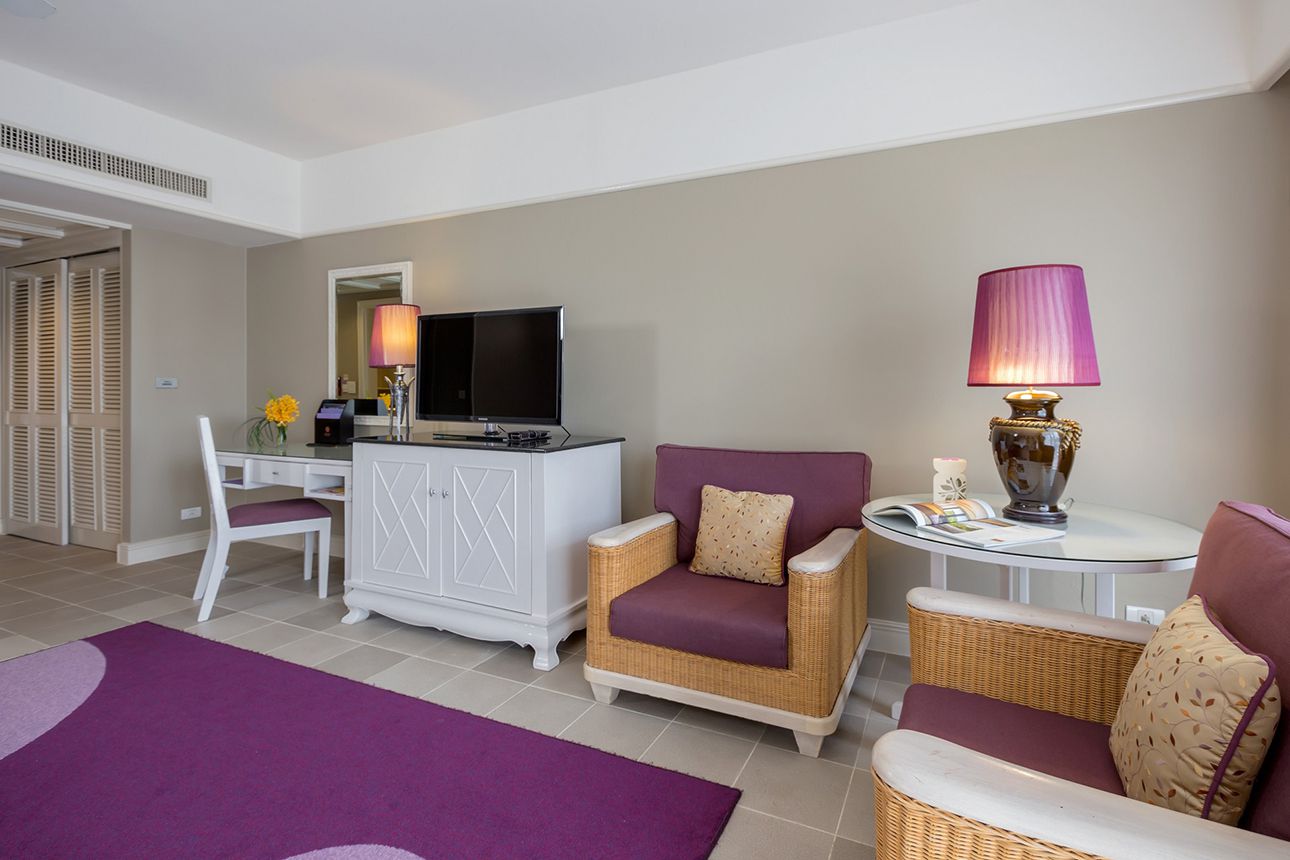 In the Laguna Premier Room's lounge area, make some wonderful memories. The soft texture and cutting-edge concept add to the family experience.
Bathtub
Coffee and Tea Making
Complimentary Wi-Fi
In-Room Safe
Minibar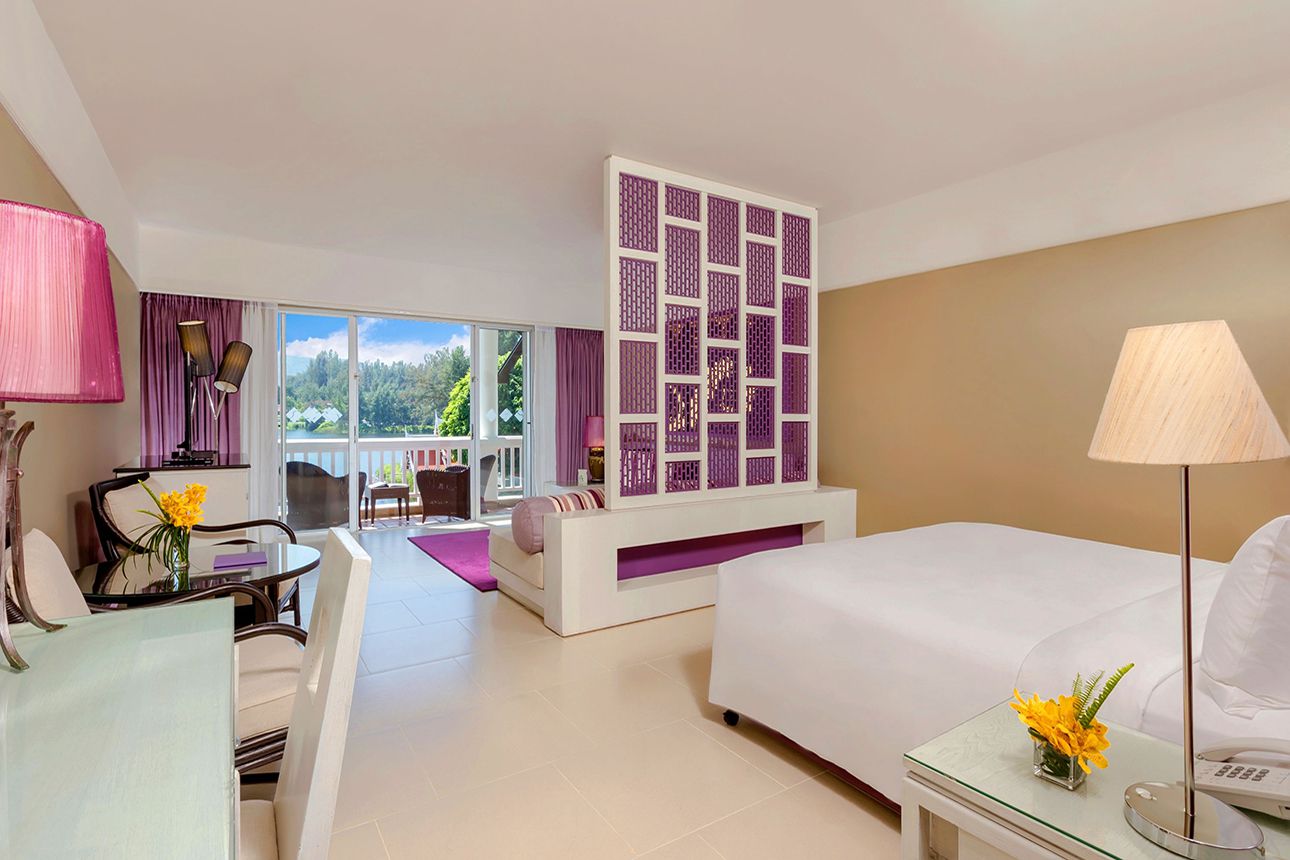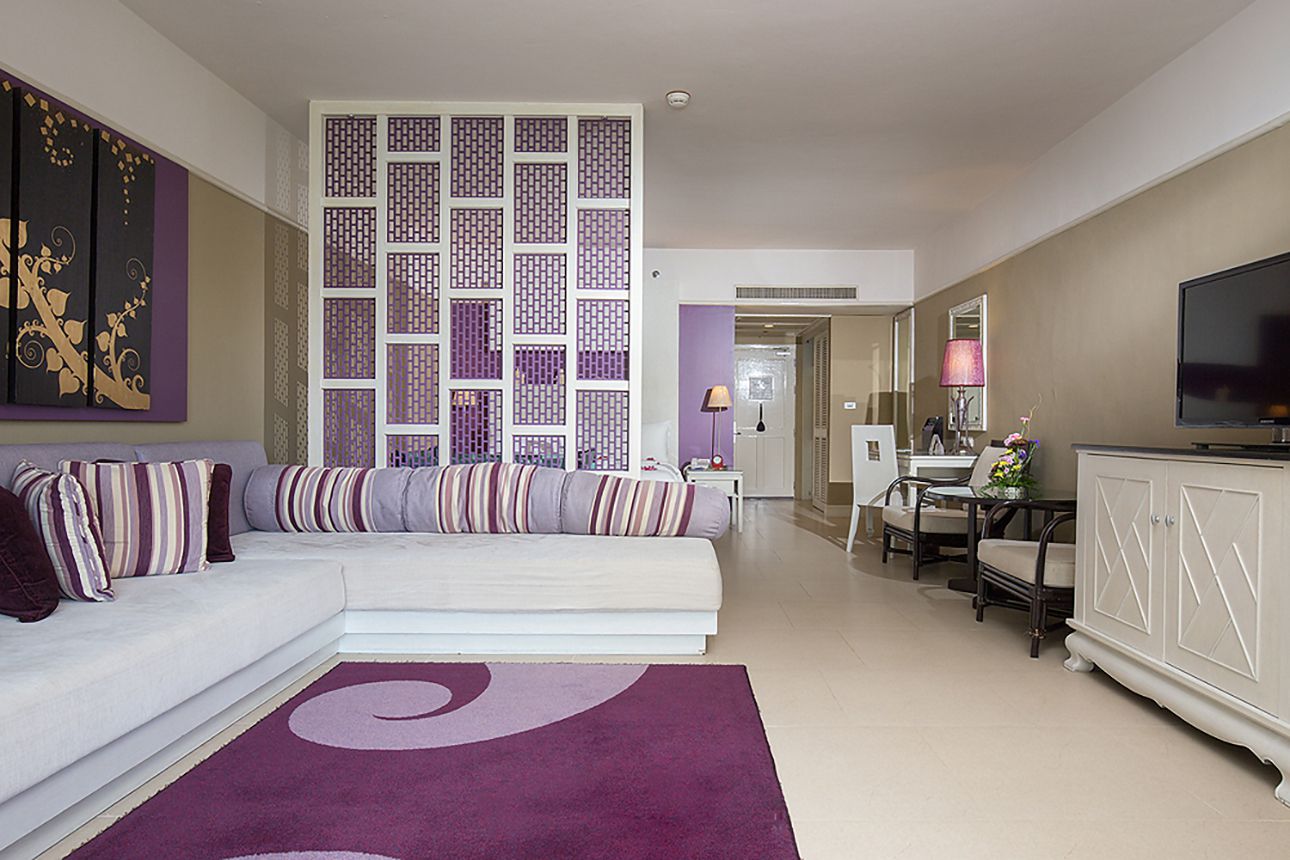 Verdant tropical vegetation and peaceful lagoons are revealed by the floor-to-ceiling windows. A magnificent glass-walled en-suite bathroom with bath is provided for the room.
Bathtub
Coffee and Tea Making
Complimentary Wi-Fi
In-Room Safe
Minibar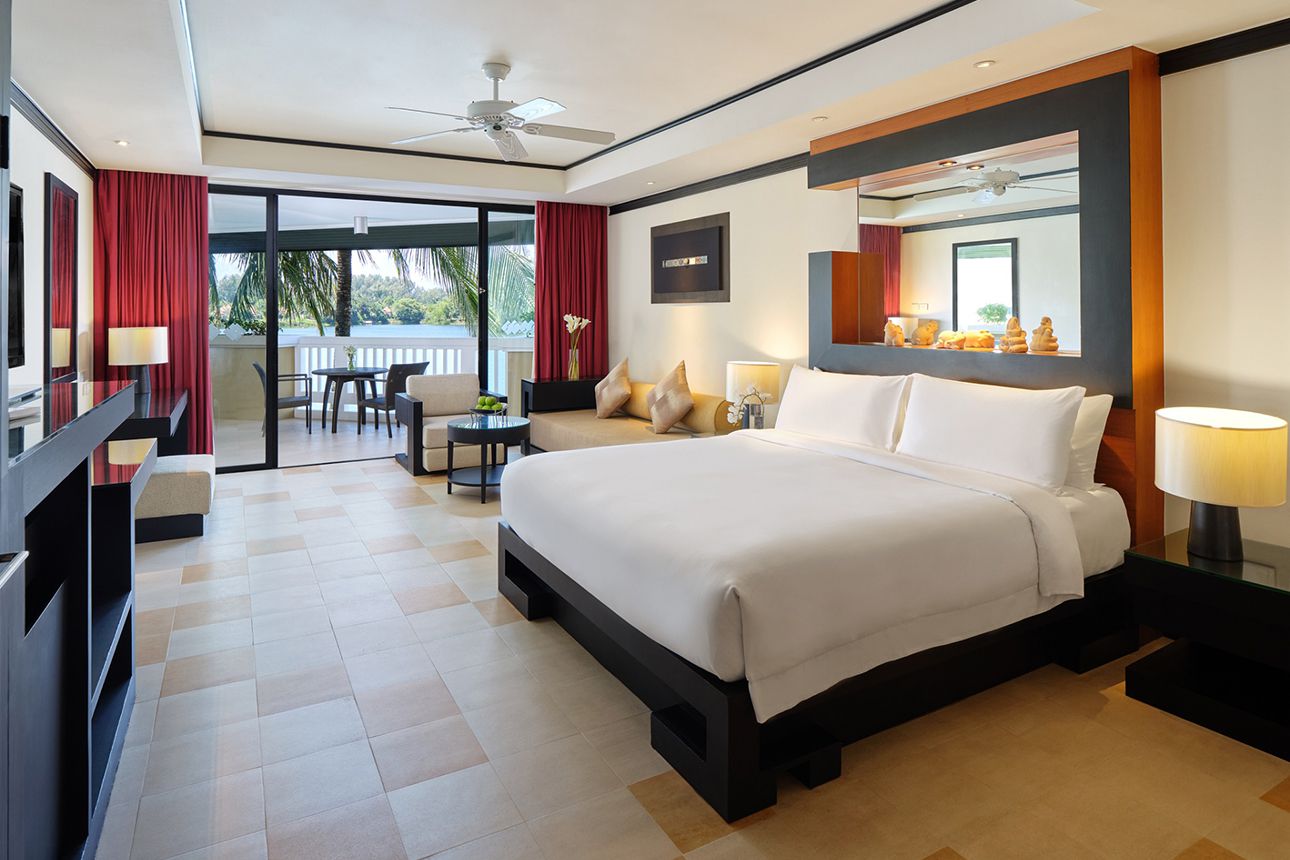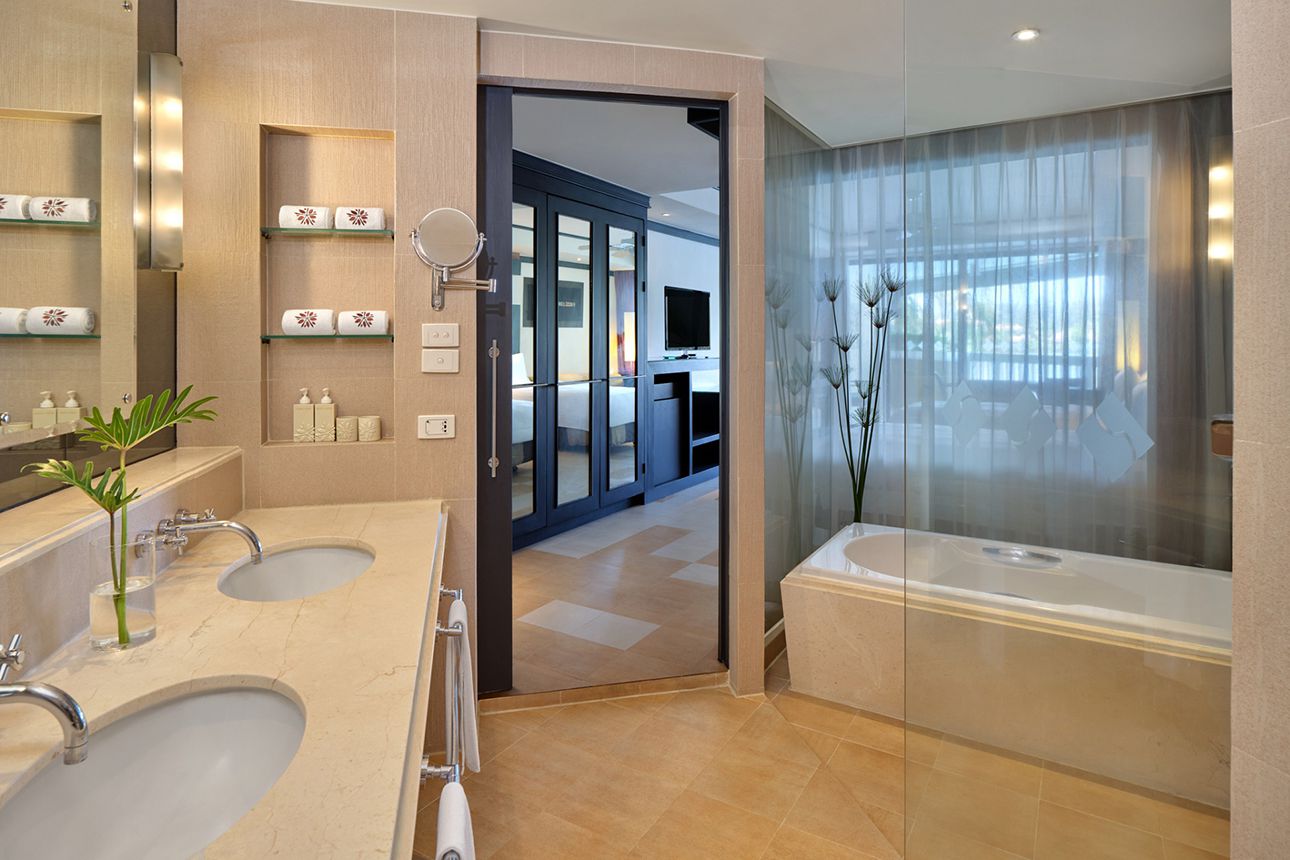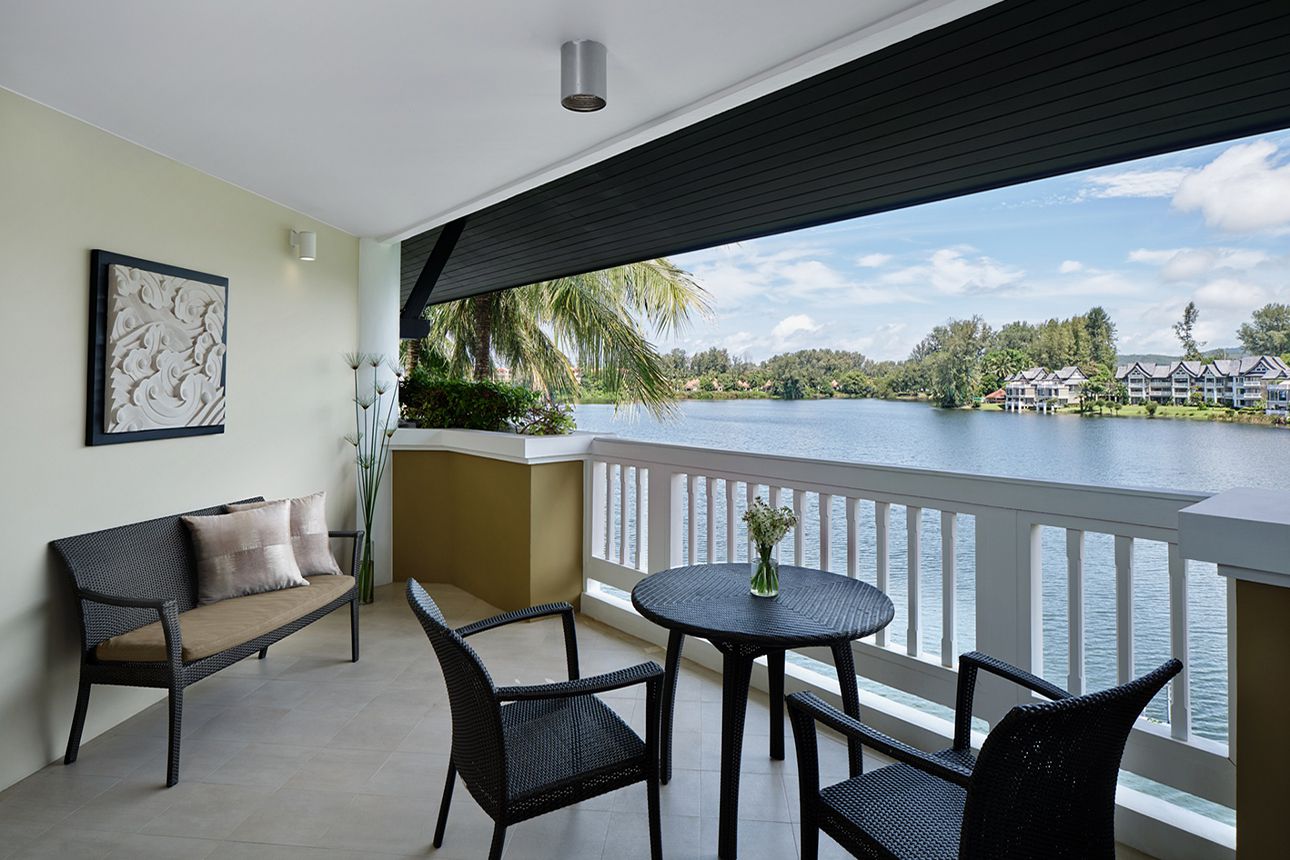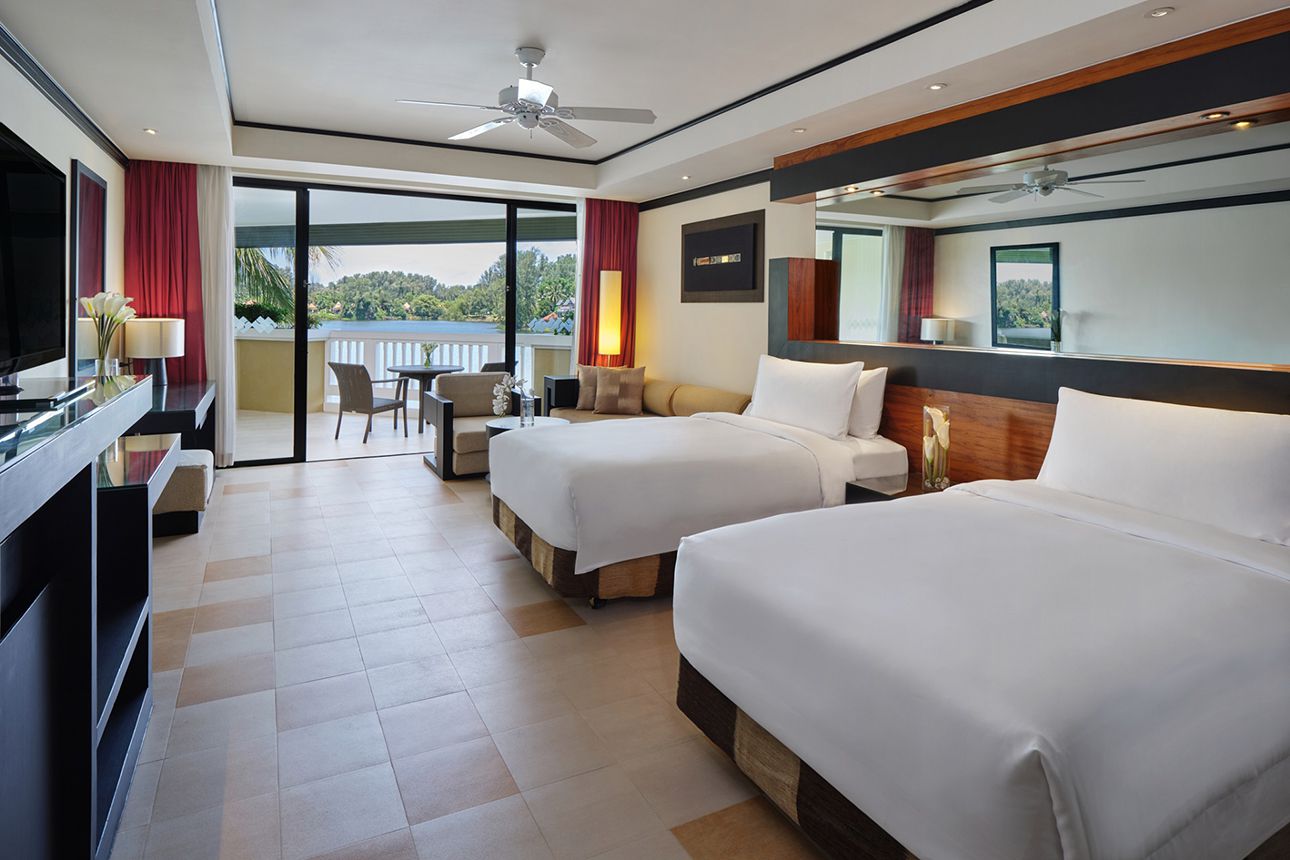 Laguna Beachfront Room - King
Stay in your room and relax with an ocean view from the balcony. The Bang Tao Beach is just a minute's walk away, giving you exclusive access to it. Grab views of the sea beneath your room and take in the sights from your hotel's balcony.
Bathtub
Coffee and Tea Making
Complimentary Wi-Fi
In-Room Safe
Minibar
Private Balcony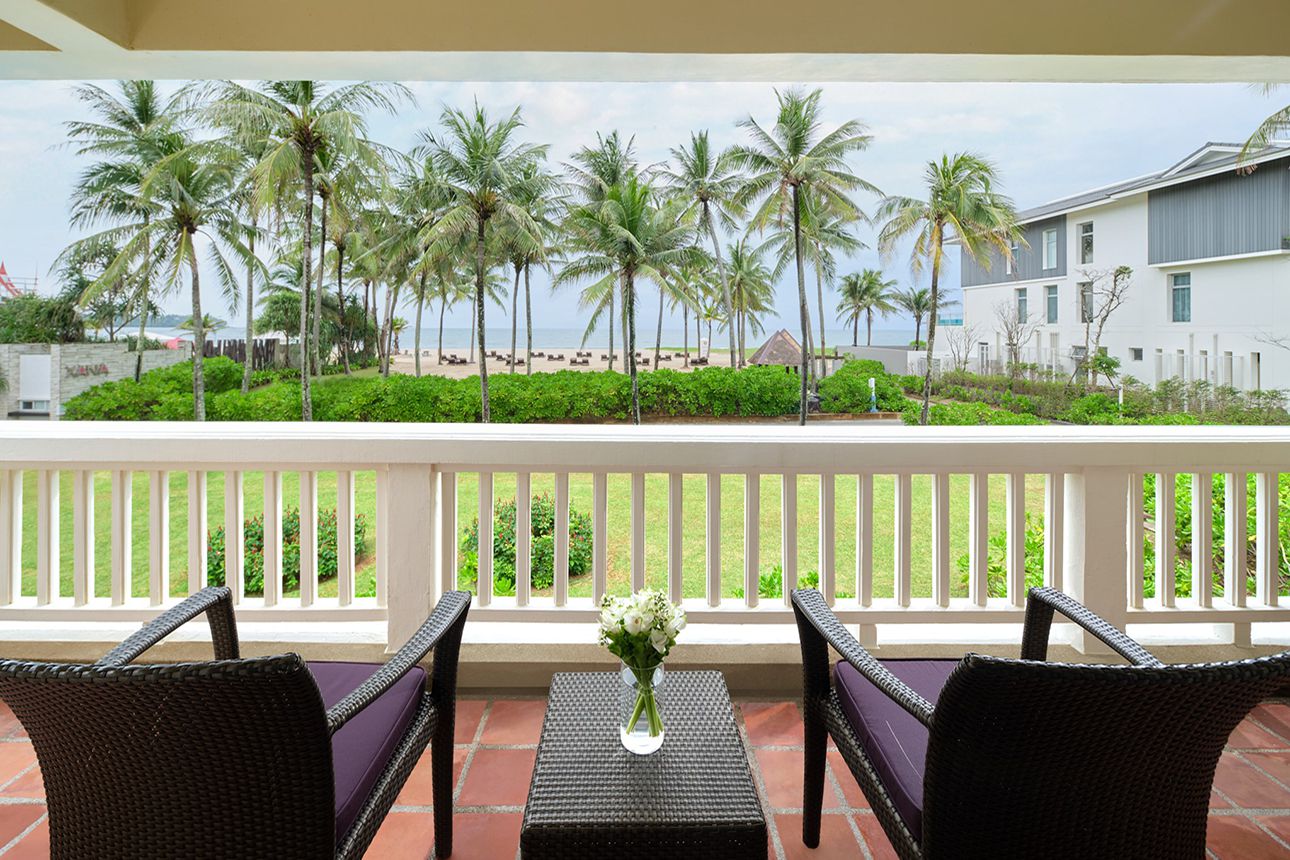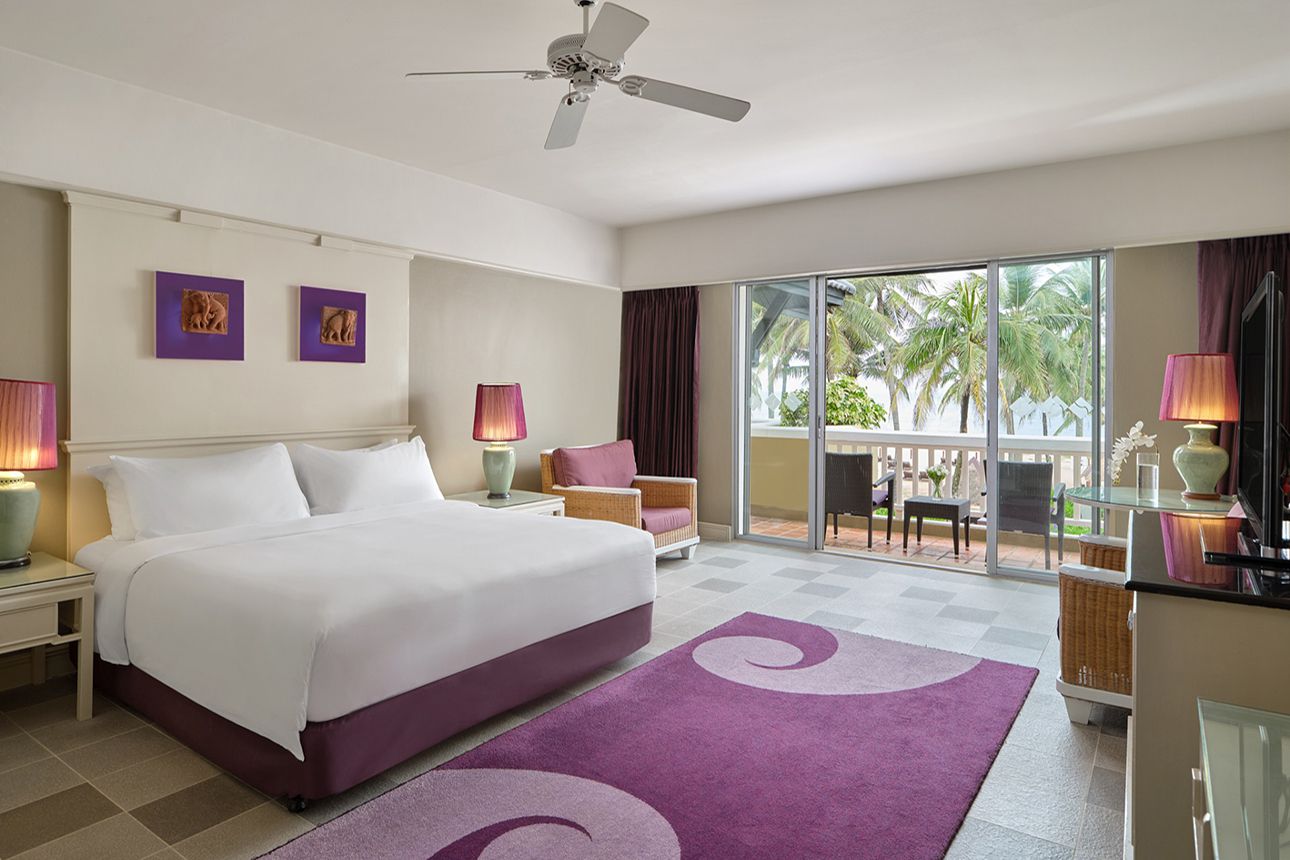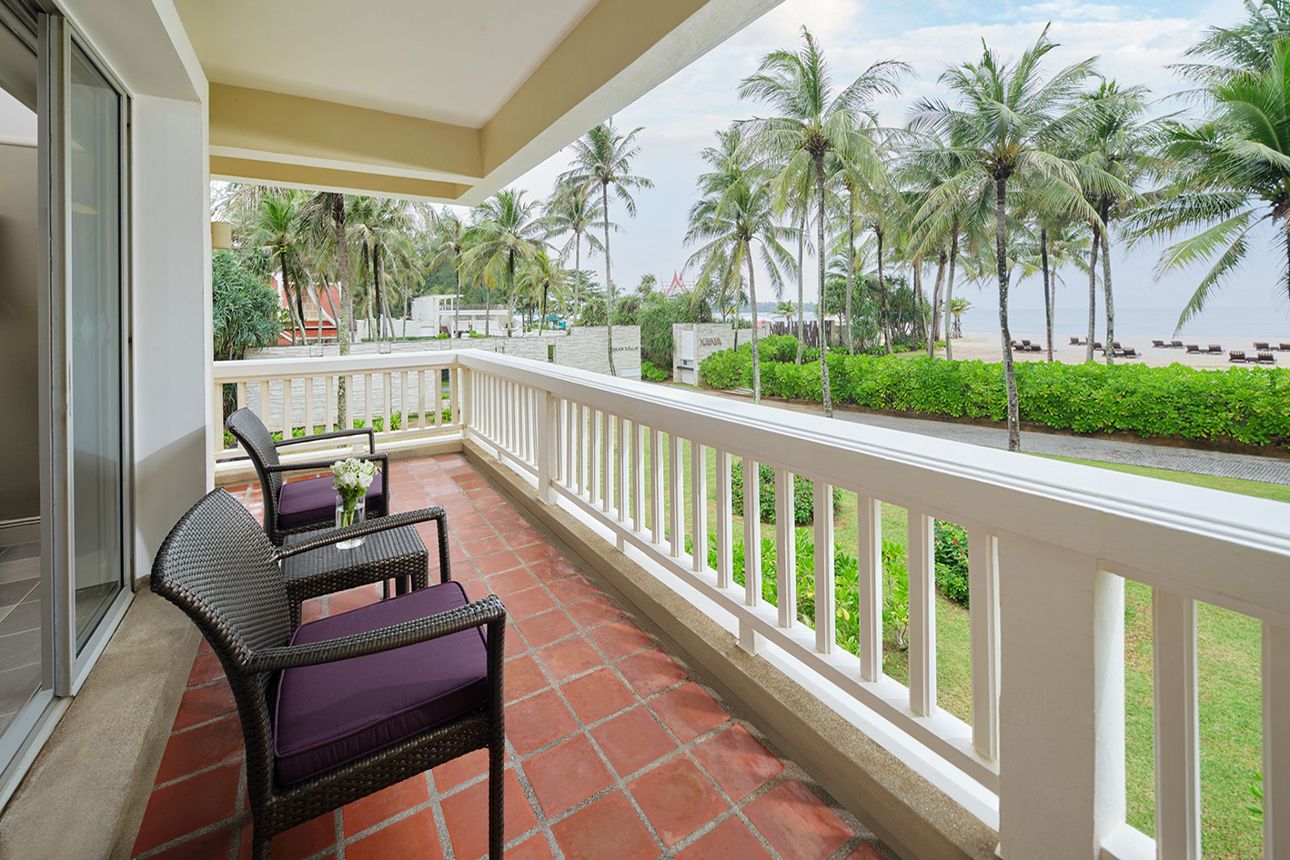 Three-Bedroom Pool Suite Beach View
From the living areas and master bedroom, a stunningly decorated beach-facing apartment with its own sea view balcony. These are excellent suites to spend an extravagant getaway with family and friends due to the large living rooms, dining room, lounge room, and kitchen. Each guest room has its own private bathroom with separate shower chamber.
Bathtub
Fully-Equipped Kitchen
Private Balcony
Wine Fridge
Coffee and Tea Making Facilities
In-Room Safe
Private Swimming Pool
Dishwasher
Minibar
Washing Machine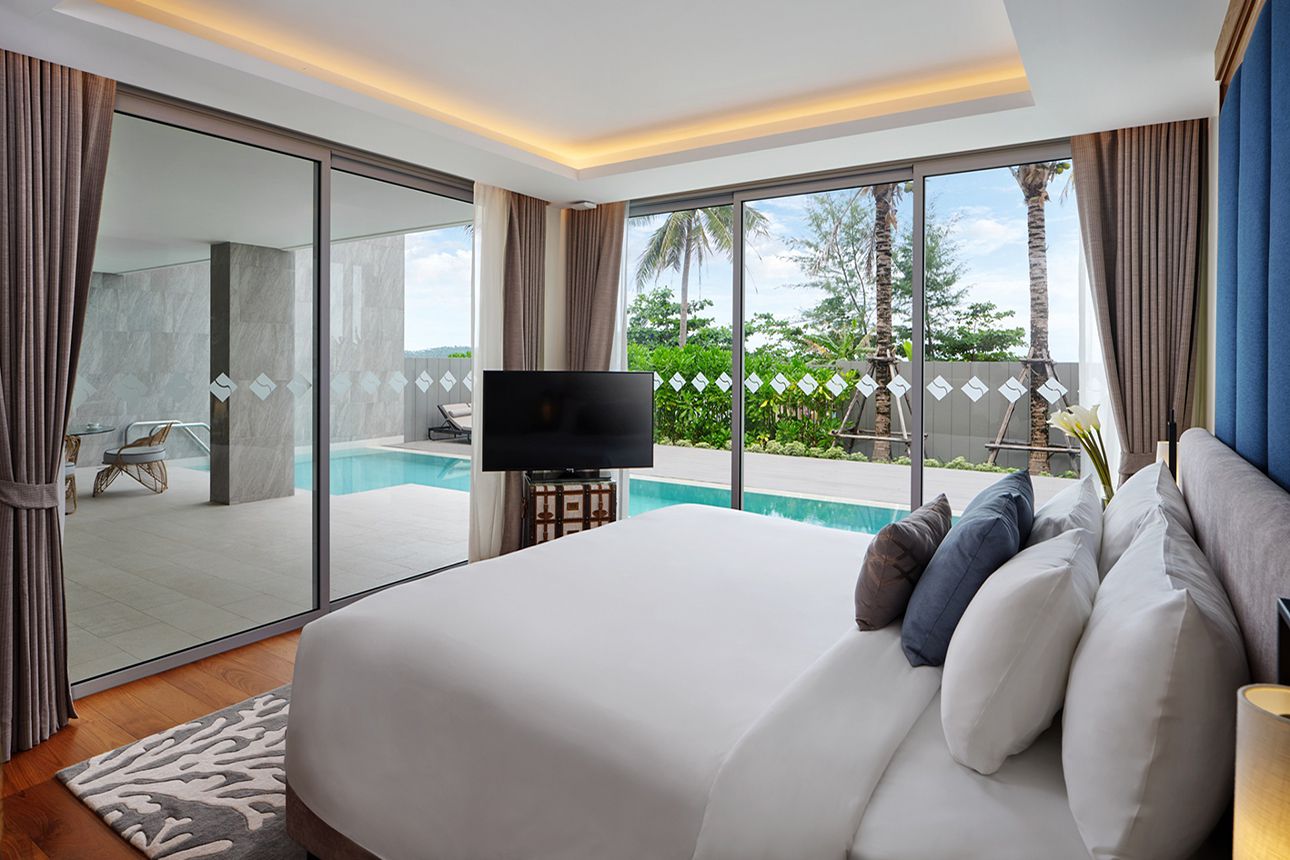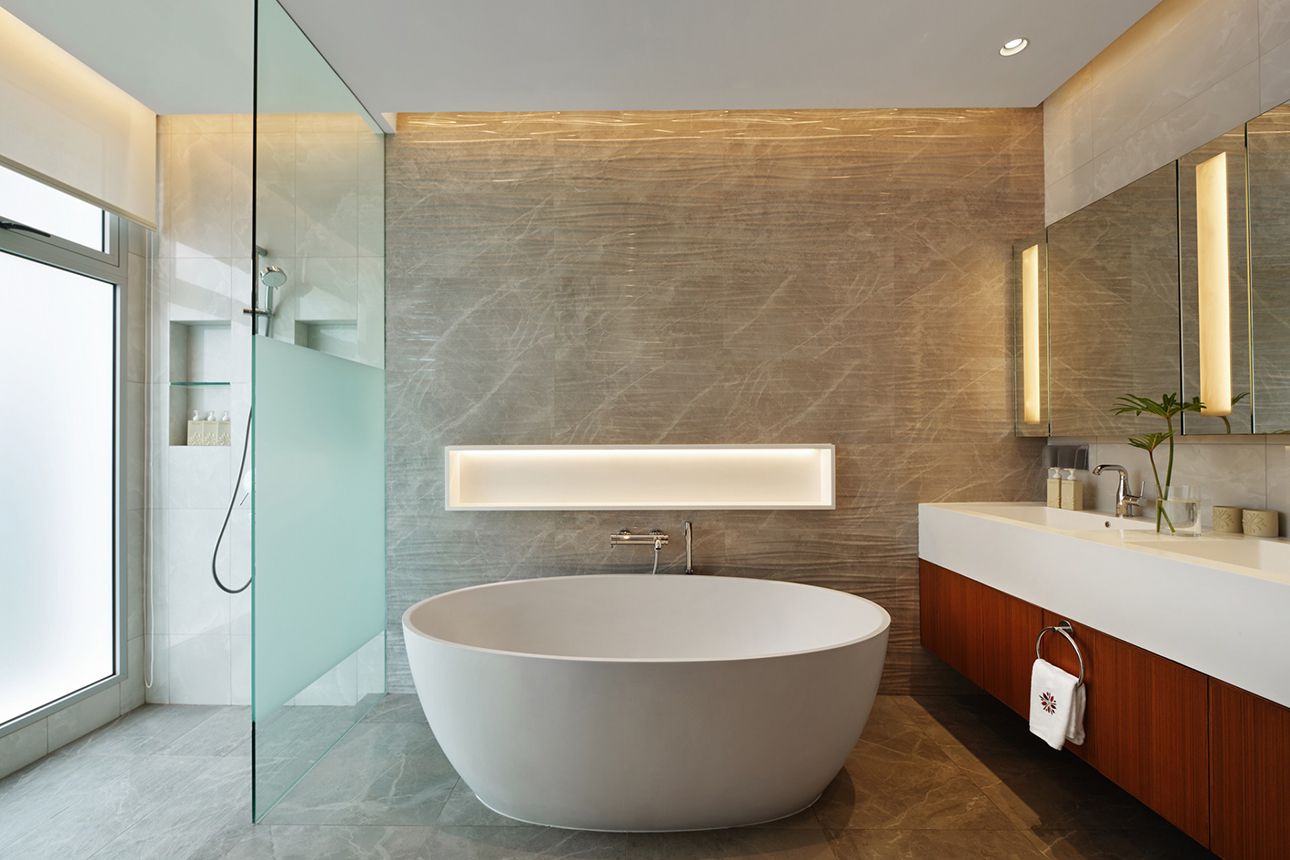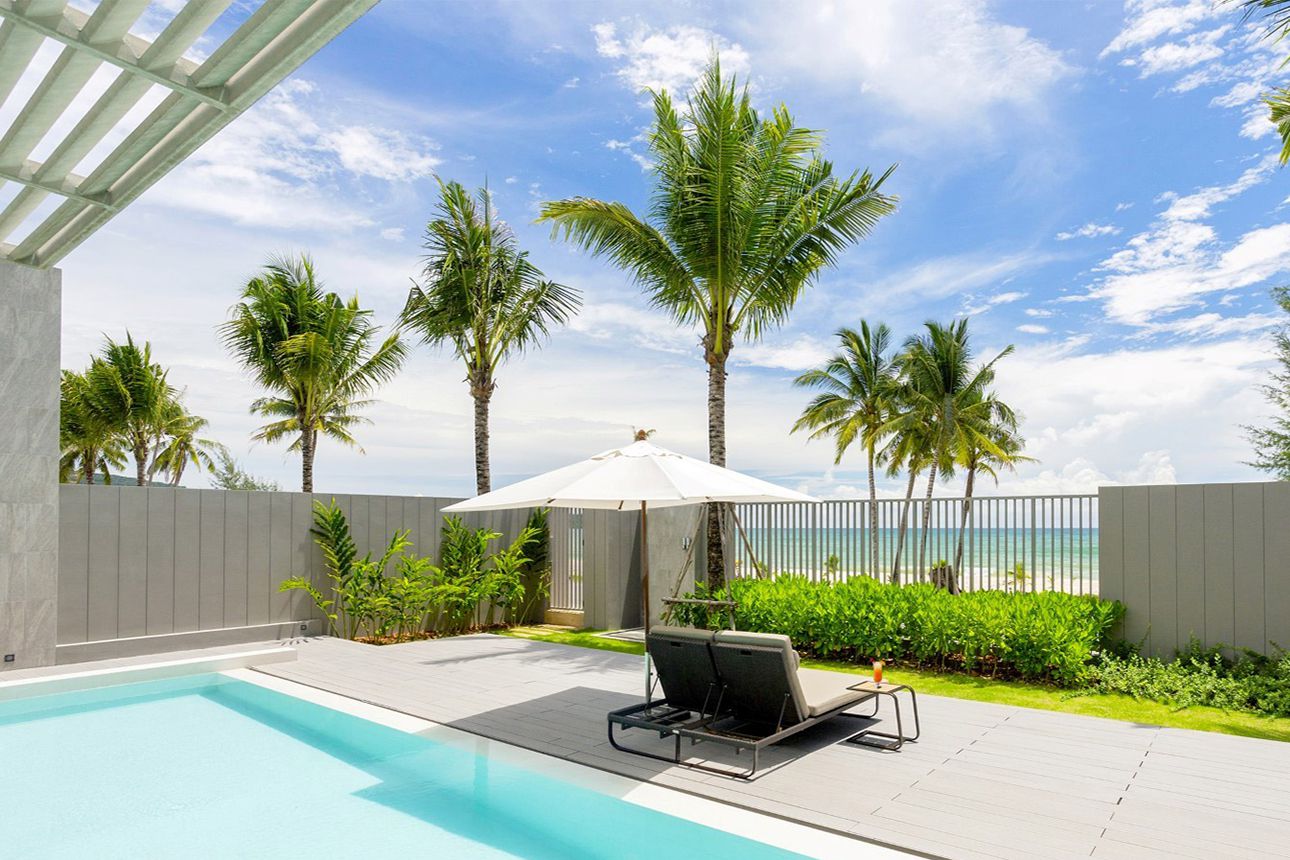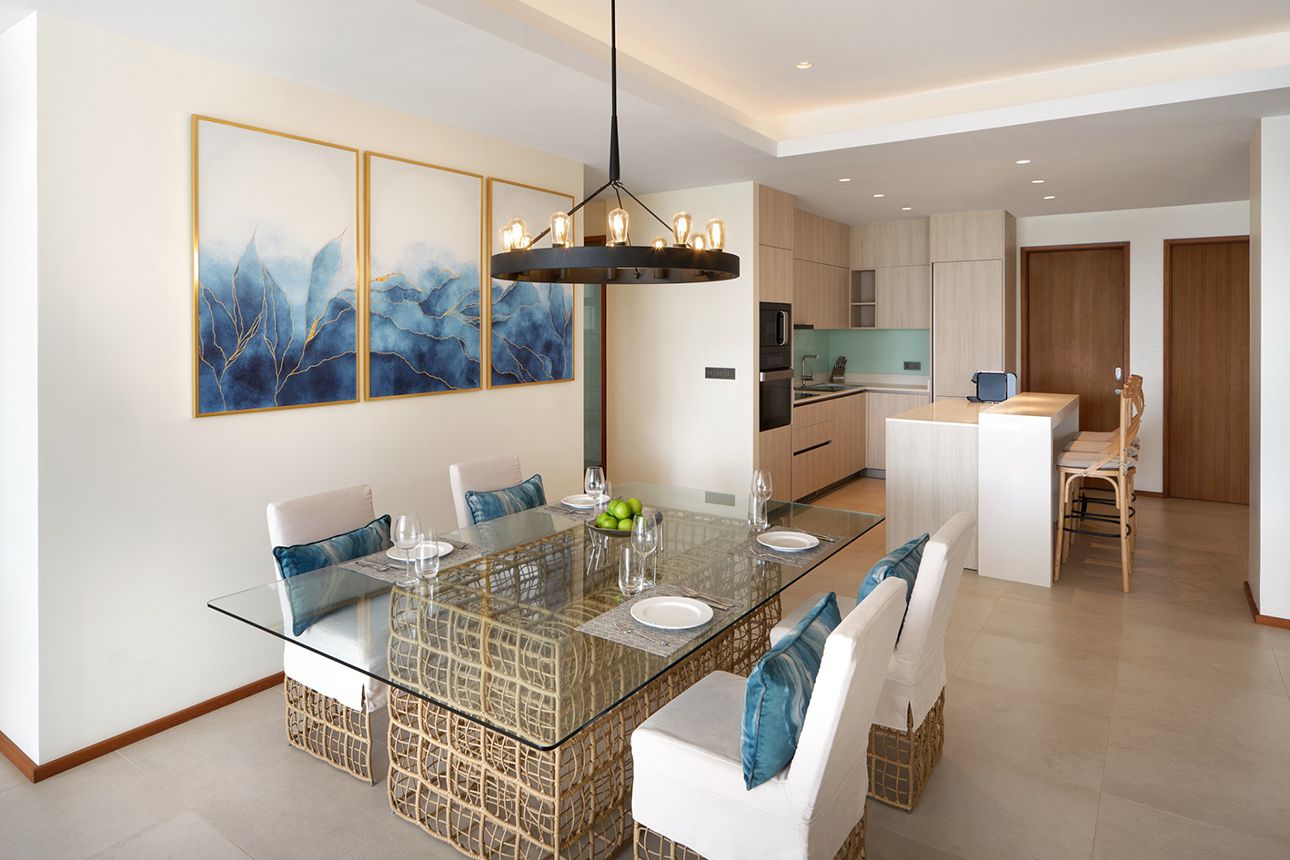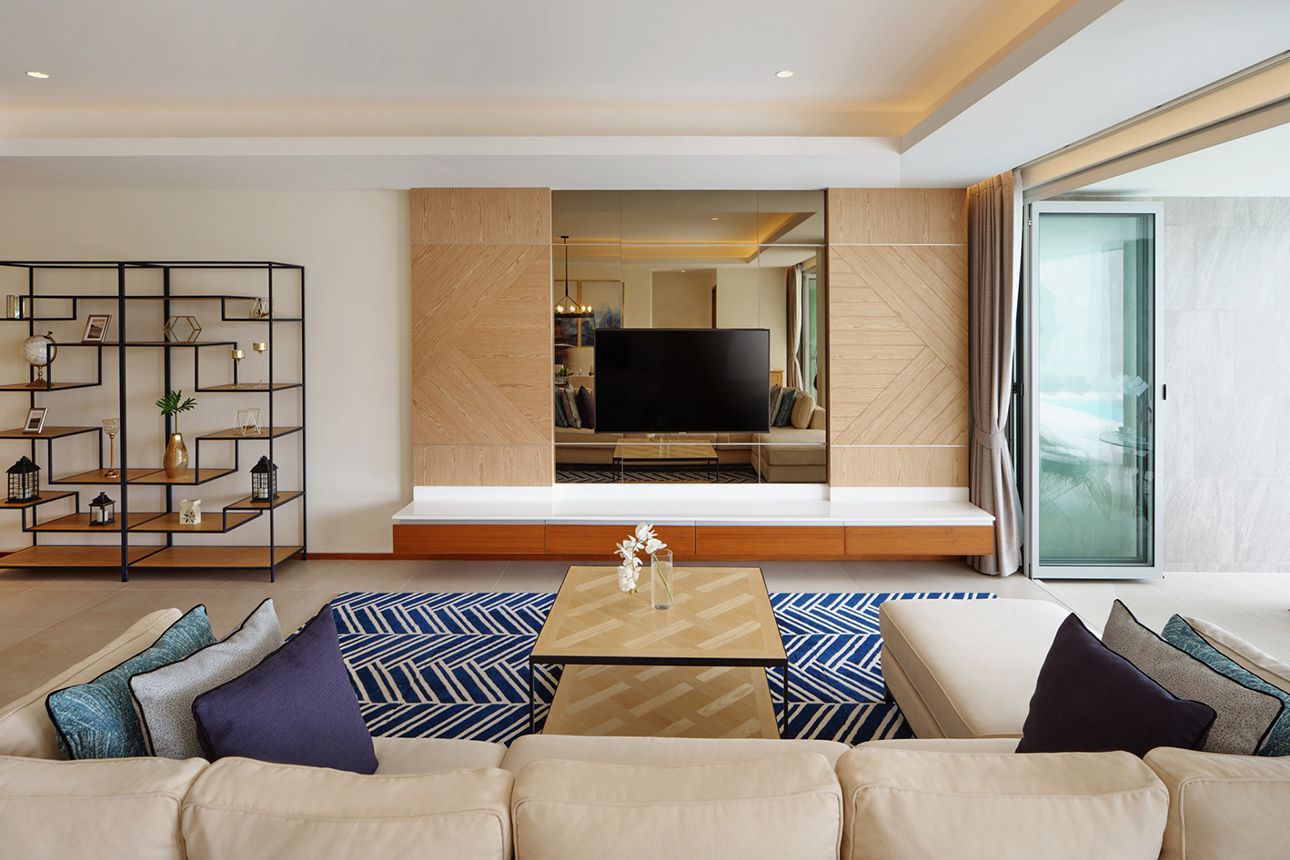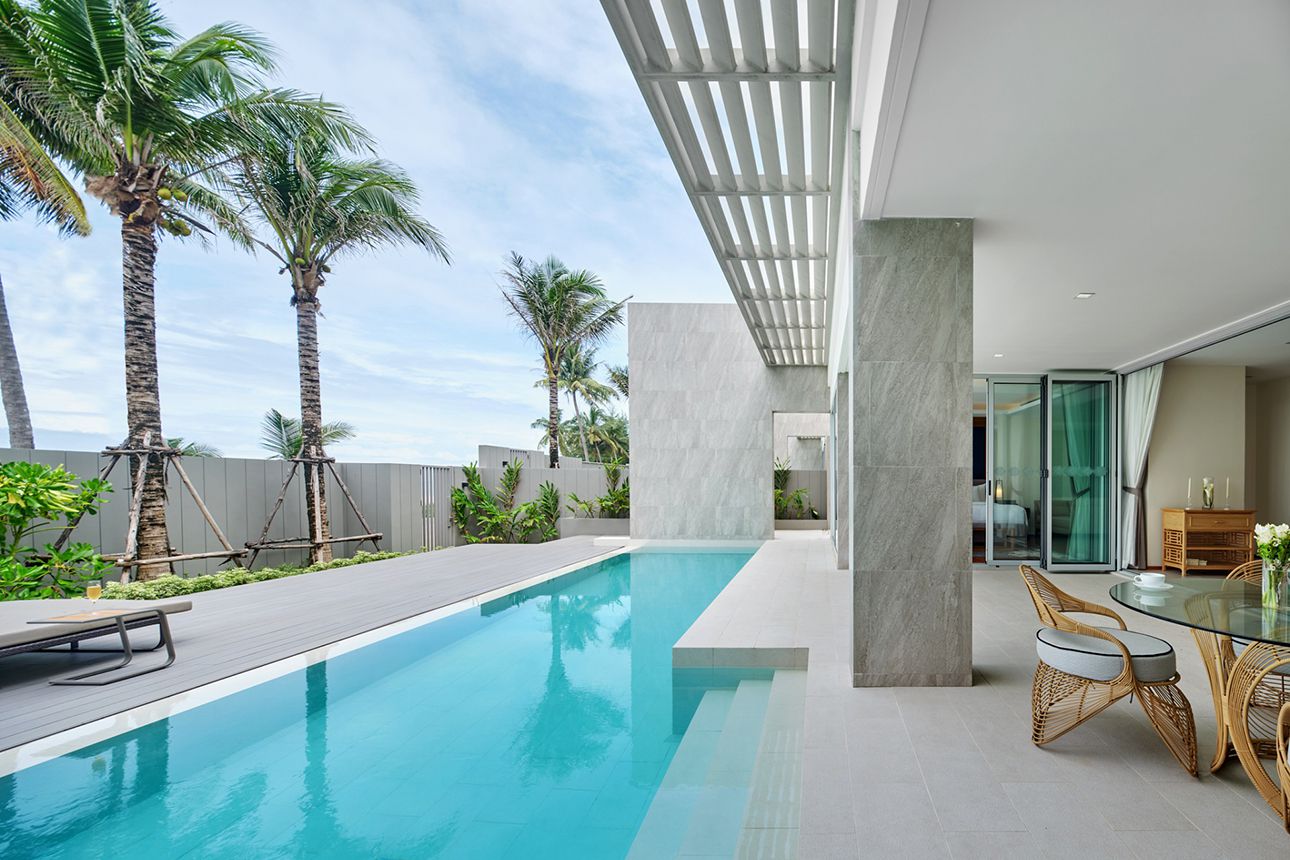 Two-Bedroom Island Duplex
On the rooftop patio, dine beneath the stars. Climb to the patio or relax in the double-heighted comfort of a vast living room on this three-level loft with 139 sqm (35 m2). This 137 sqm (34 m2) apartment has a master bedroom with a king-size bed and a second bedroom with twin beds.
Bathtub
Fully-Equipped Kitchen
Private Balcony
Wine Fridge
Coffee and Tea Making Facilities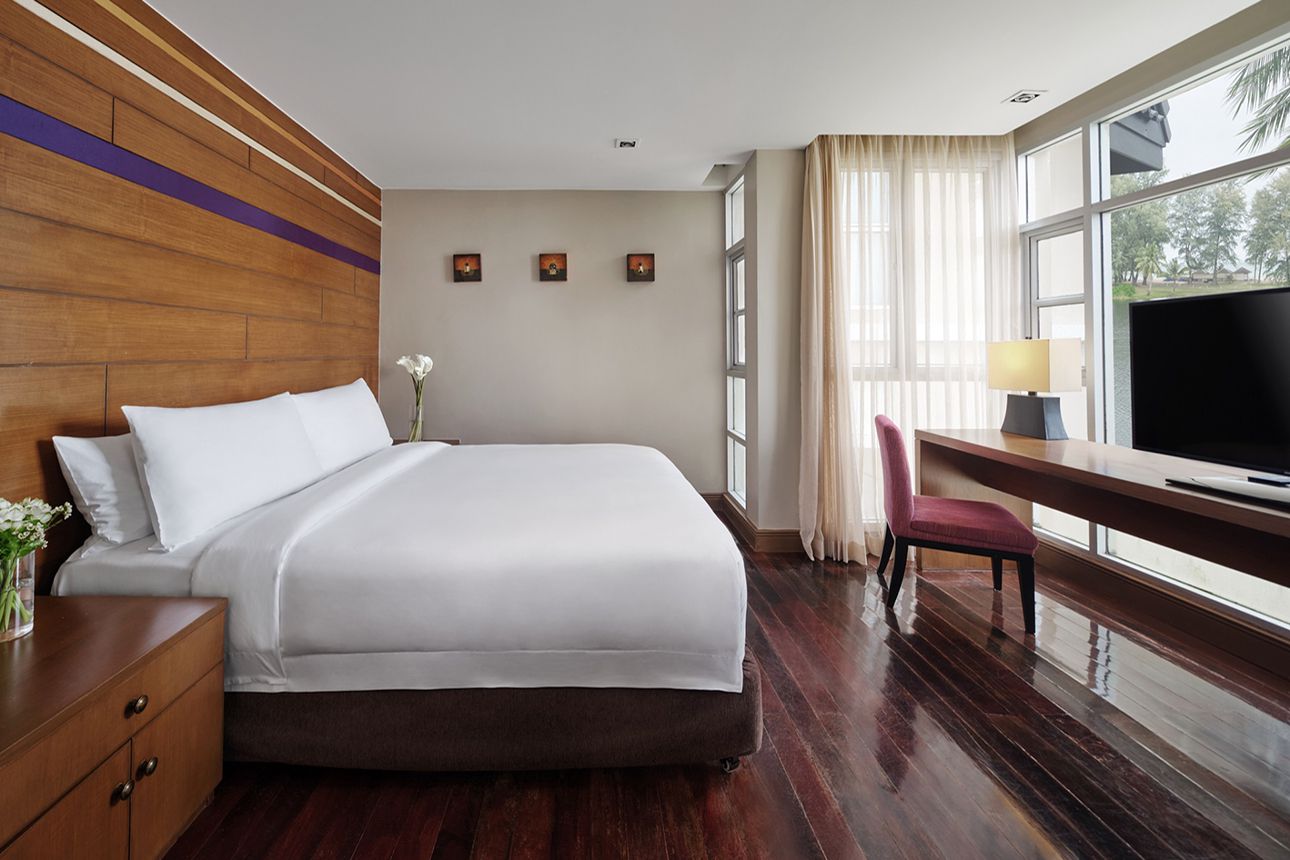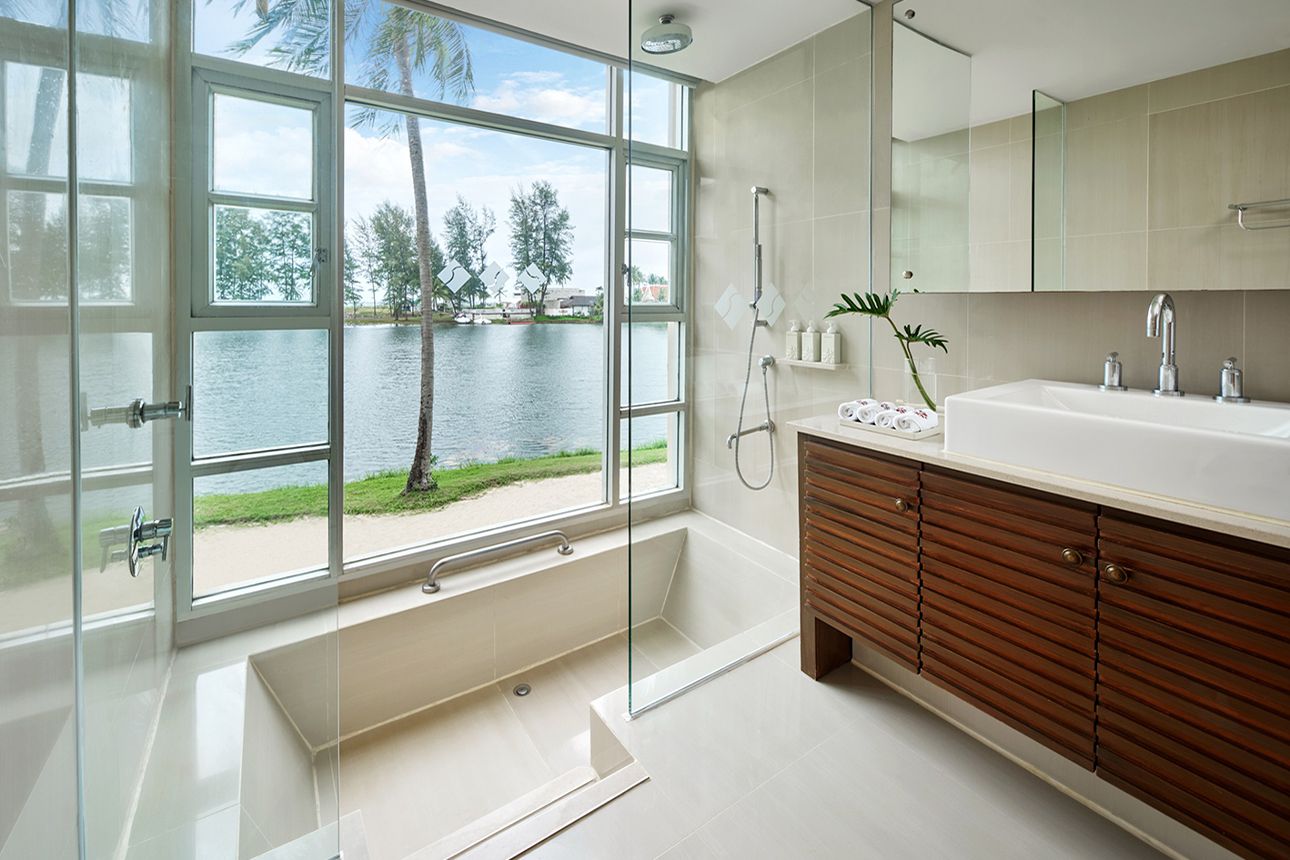 Enter the loft with its two-storey design and enjoy views of the lagoon, an open-air rain shower, and a loft bedroom with an elevated bed. This lovely room includes a comfy king-size bed.
Bathtub
Coffee and Tea Making
Complimentary Wi-Fi
In-Room Safe
Minibar
Outdoor Shower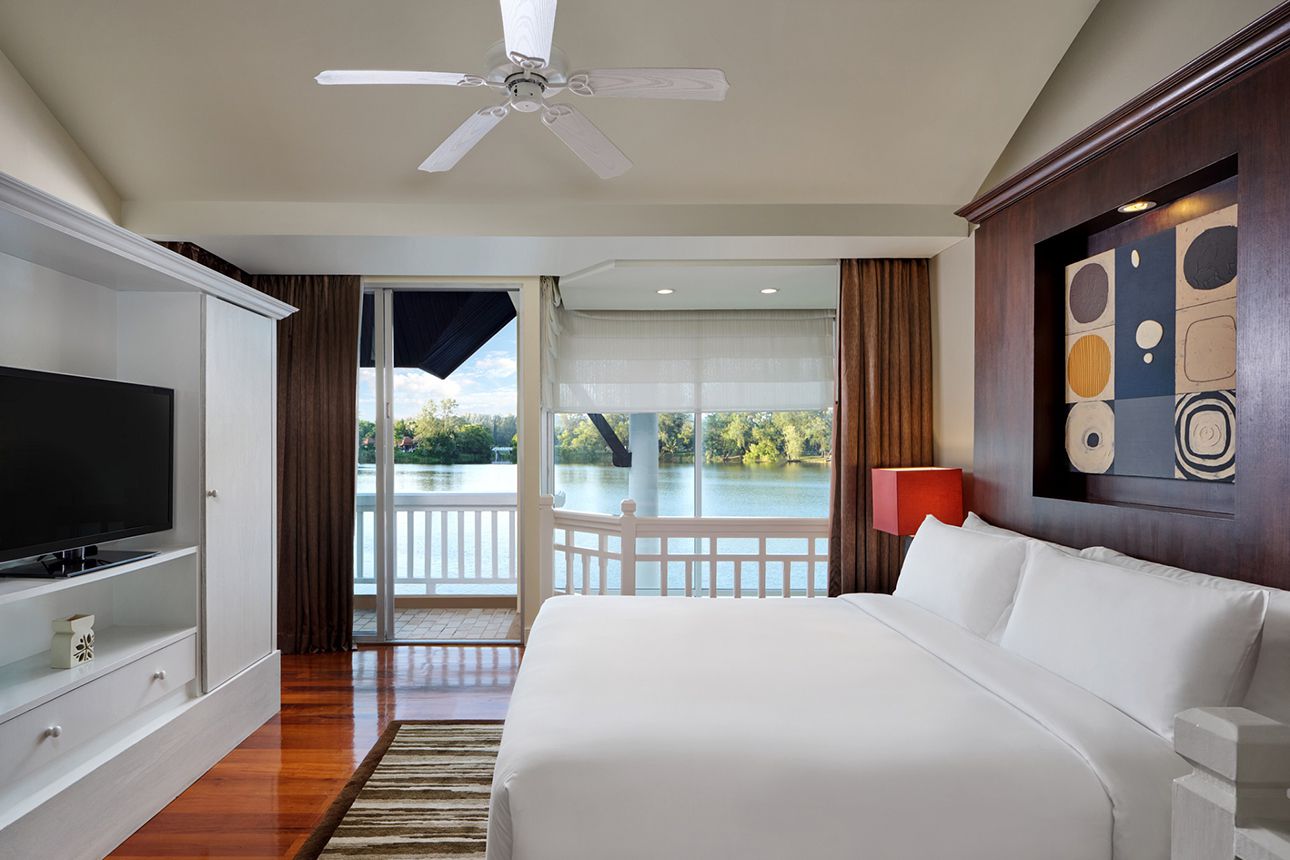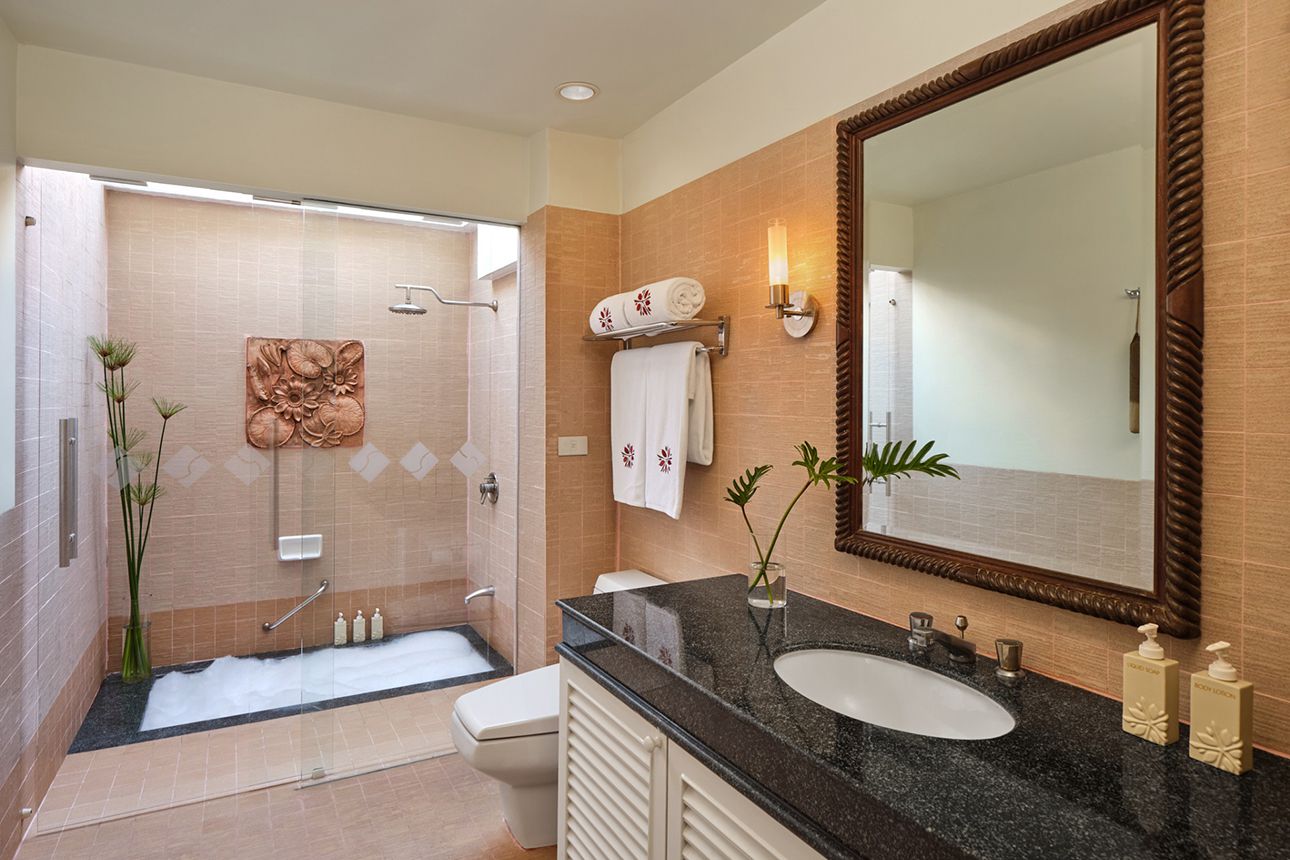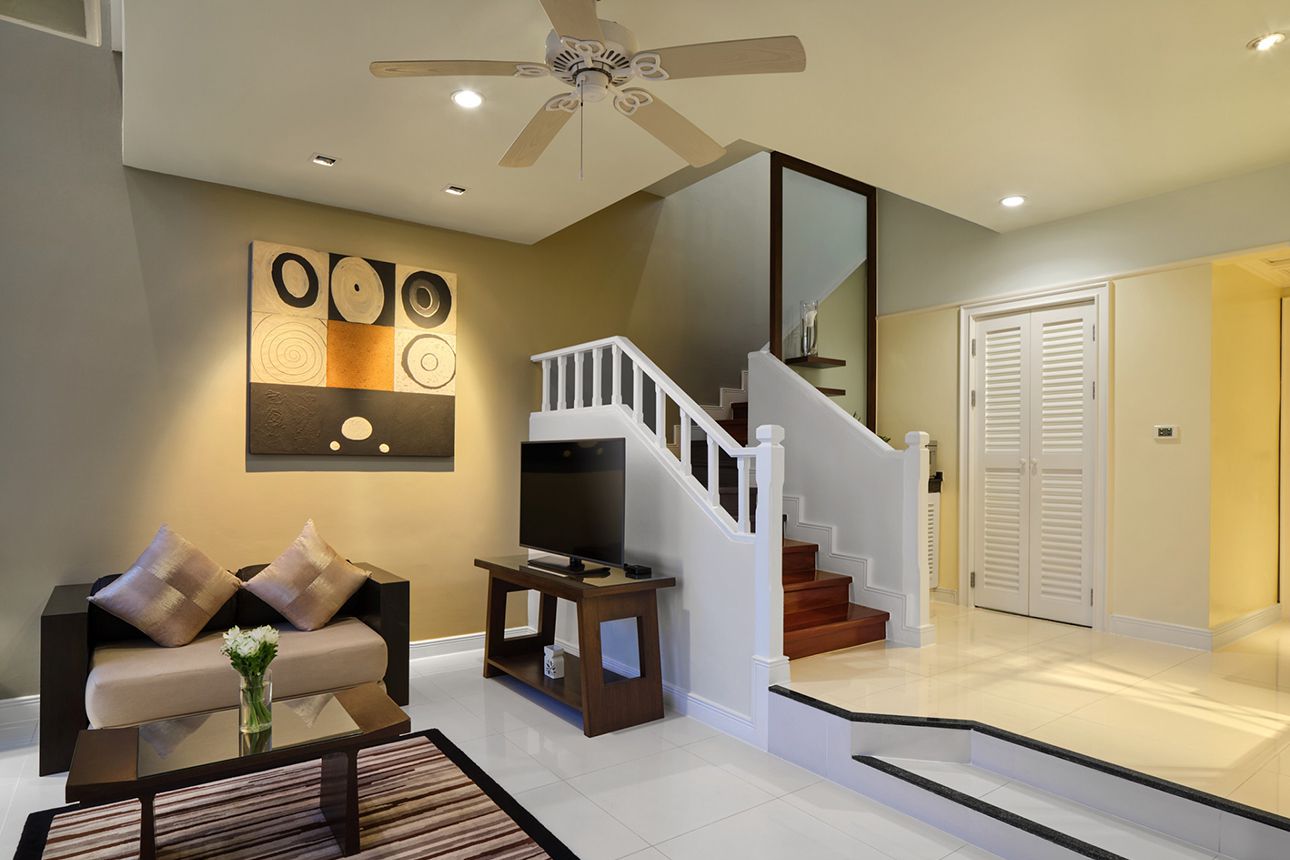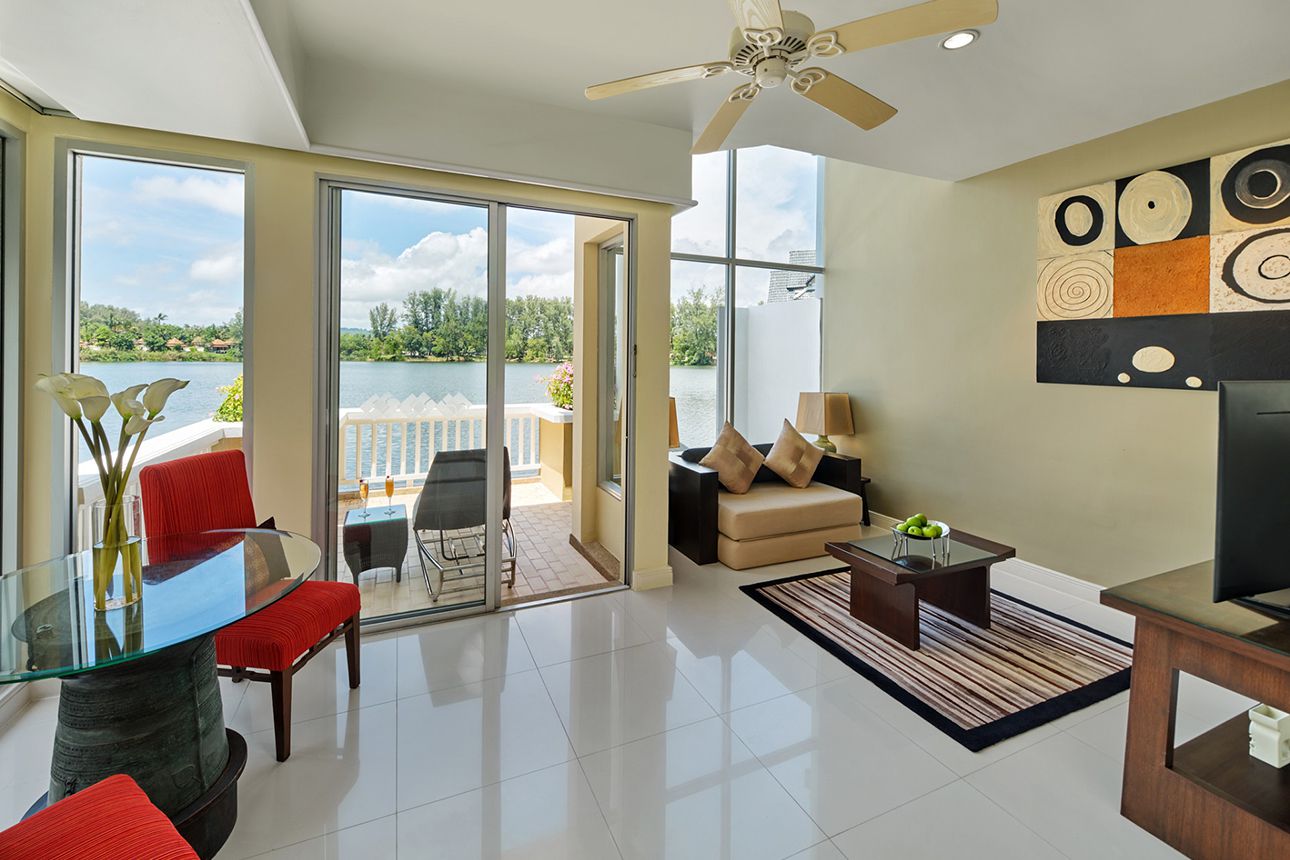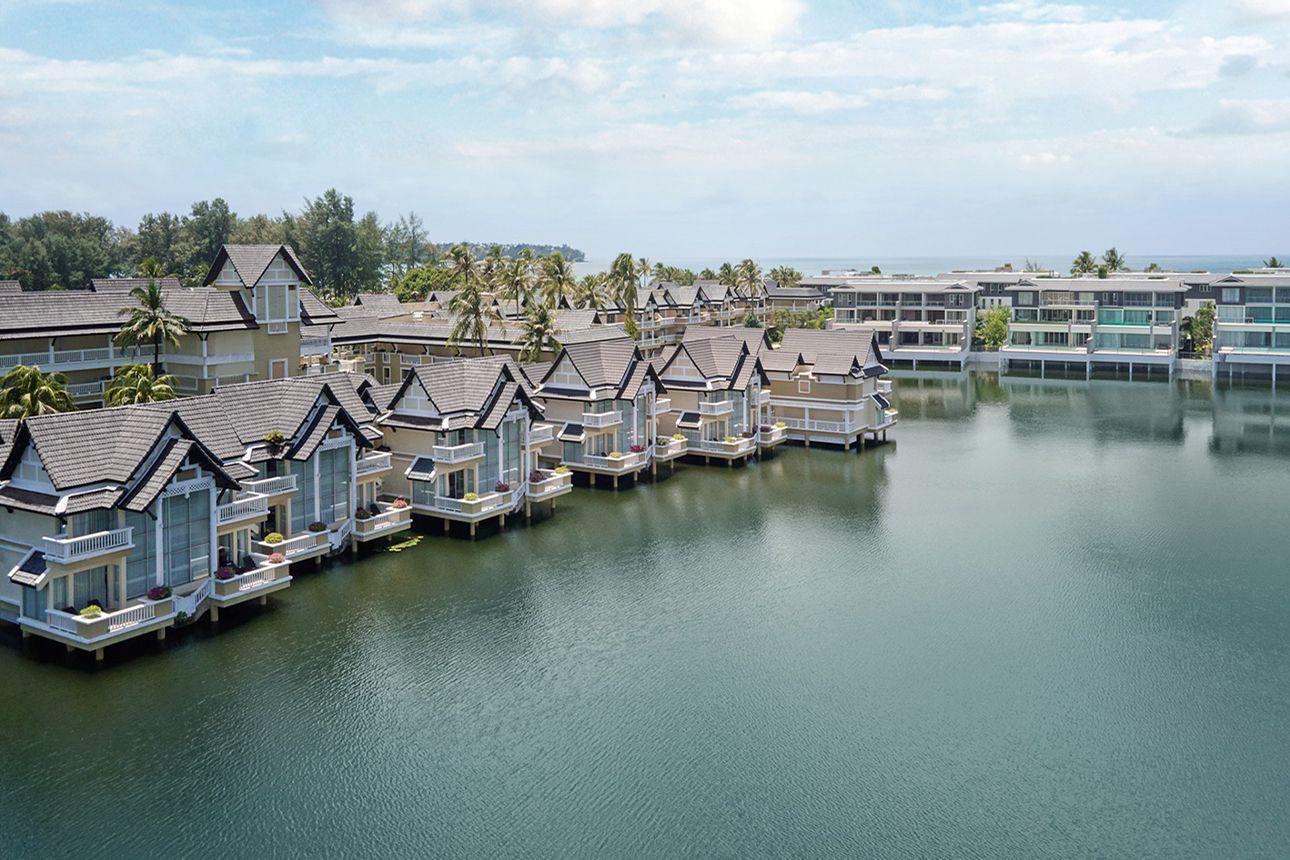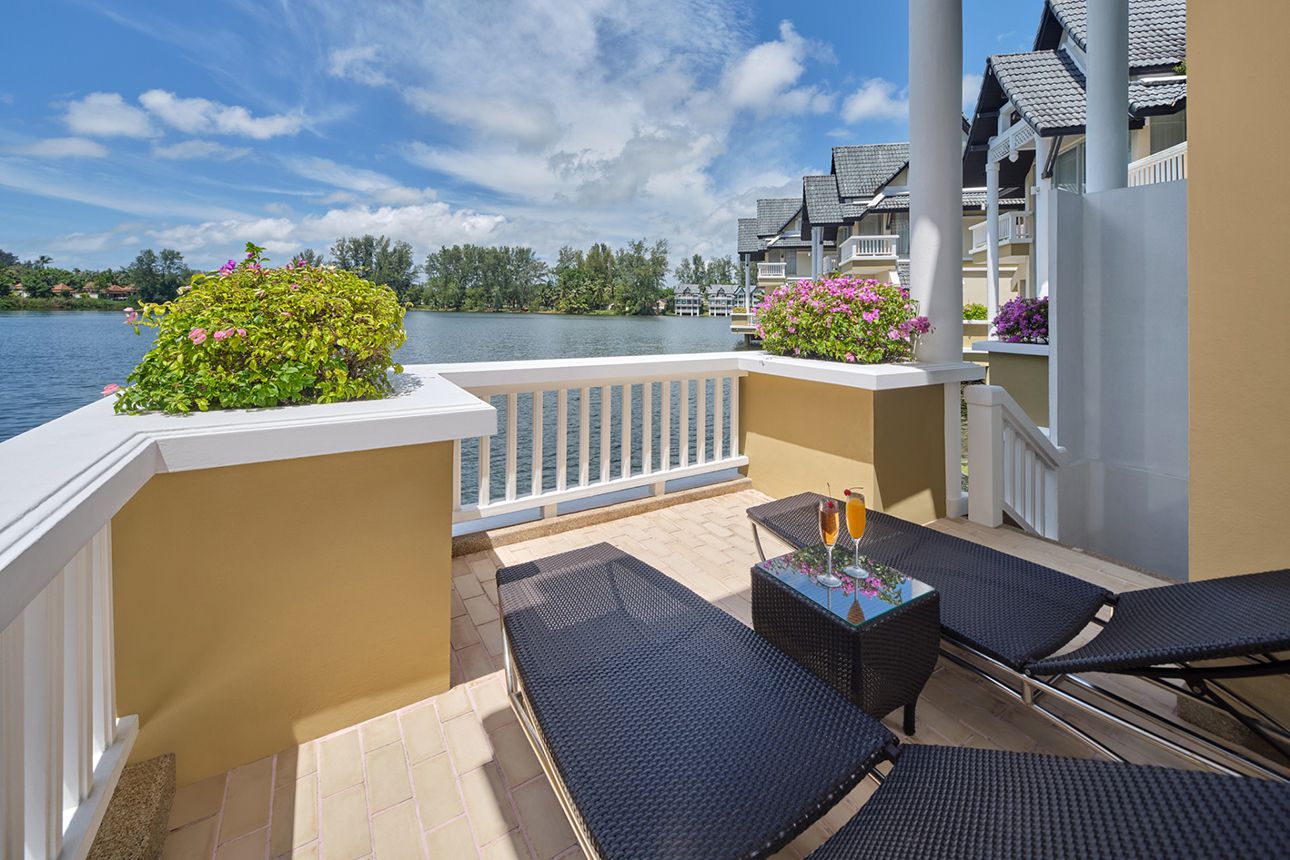 A peaceful atmosphere prevails throughout this two-bedroom suite. A manicured garden leads into a living room with Thai-style design elements.
Bathtub
Coffee and Tea Making
Complimentary Wi-Fi
In-Room Safe
Minibar
Television Set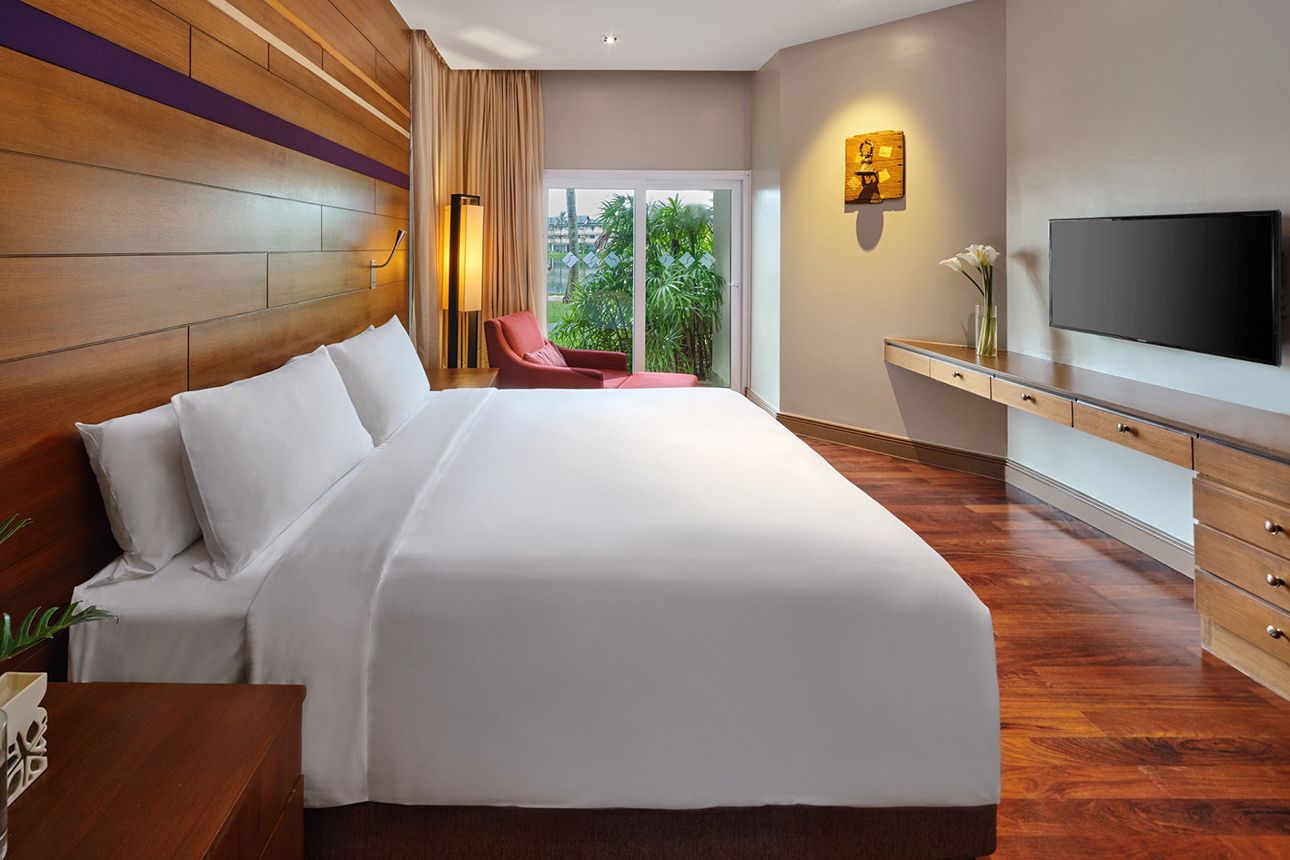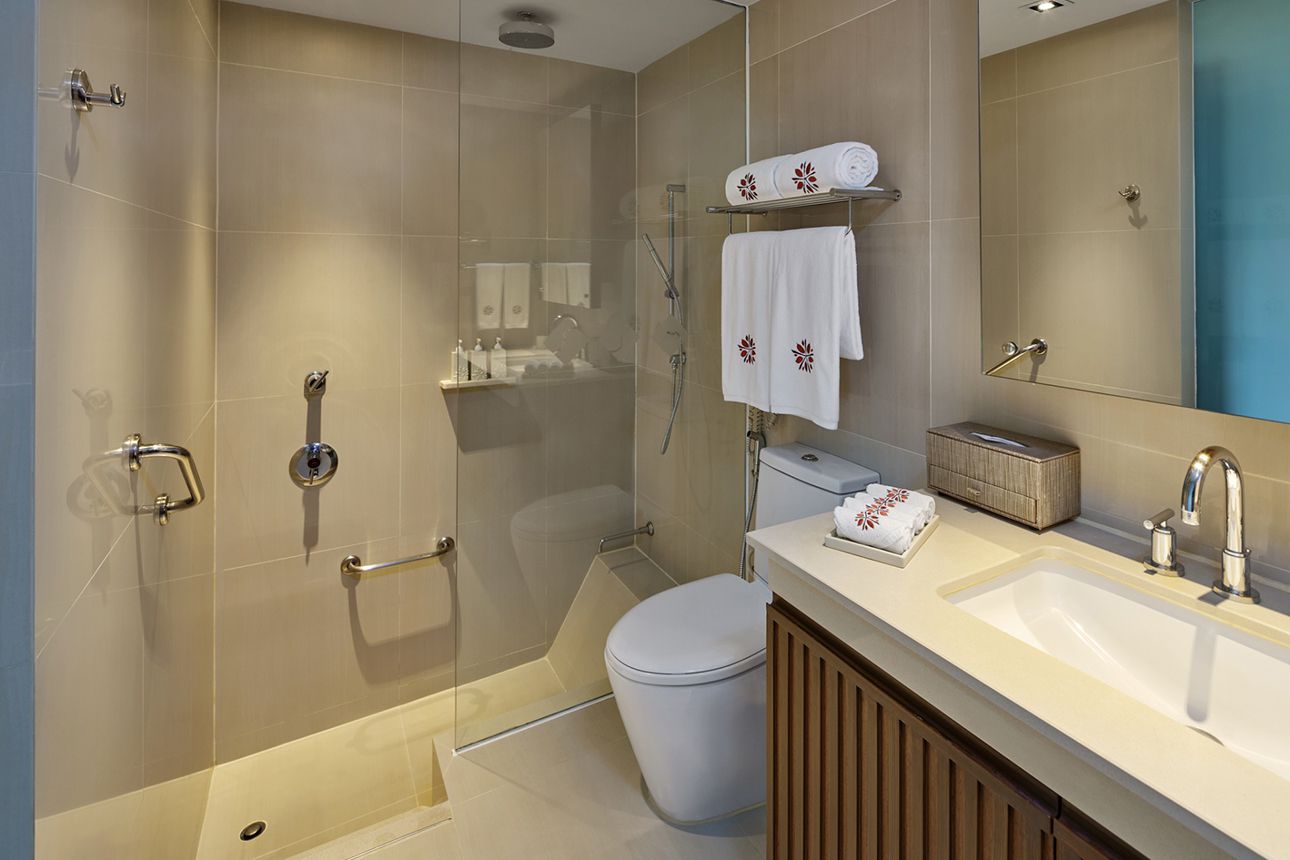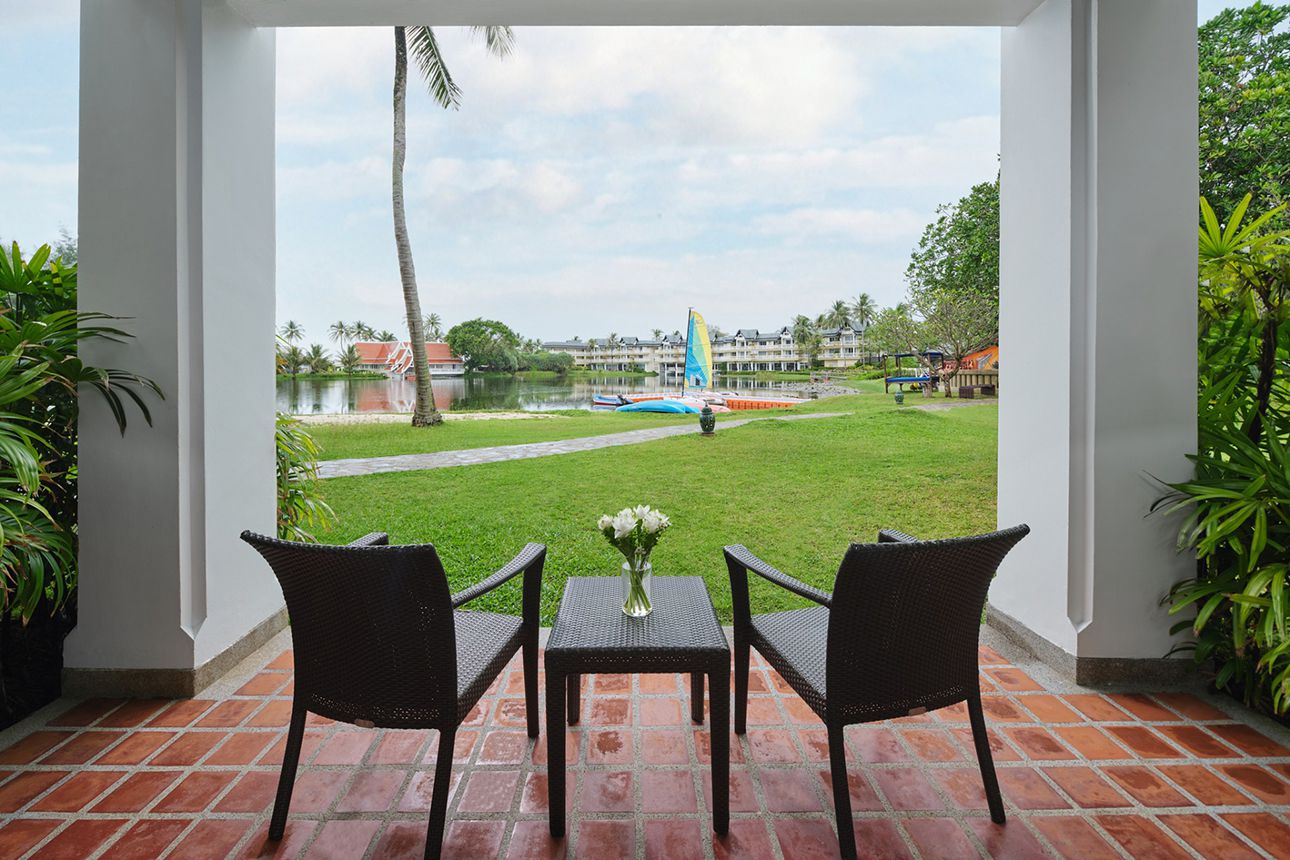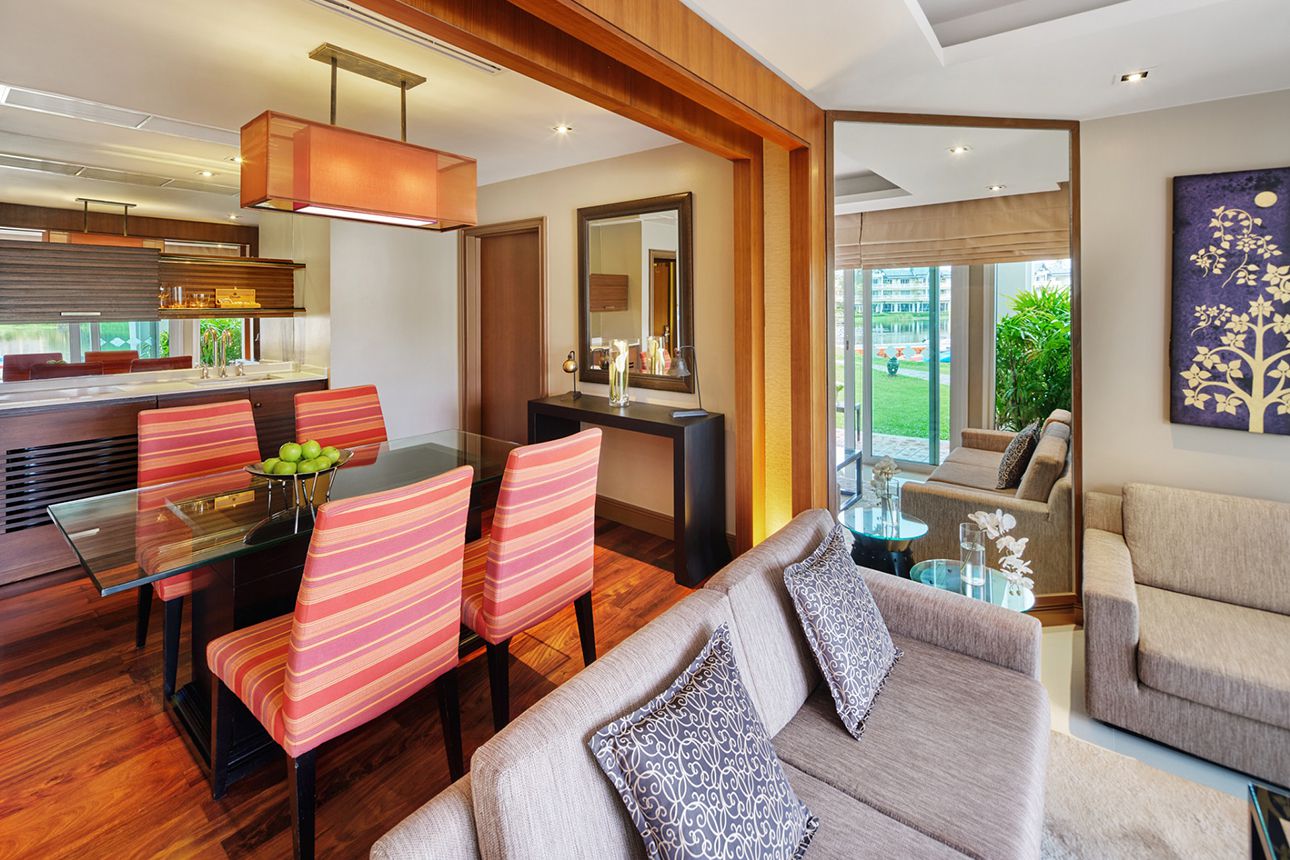 Amenities in Angsana Laguna Phuket
Being the showcase of the Angsana hotels and resorts, you'd expect to receive a standard package here. Among the amenities in a room package in Angsana Laguna Phuket are kids clubs, Xana beach, beach sun loungers, and umbrellas, 24-hour fitness access, yoga, Pilates, and non-motorized water sports.
At one of the seven bars and restaurants, you can try the traditional Thai dishes, cocktails, steak, and wines in the company of other guests or private dining.
Then there's the Angsana Laguna Phuket award-winning Spa for everyone looking to indulge in massages and enjoy the Asia-inspired body therapies. The Tree House kids club here also features a kids' library and café, allowing them exclusive comfortability.
How to get to the Hotel
Getting to the Angsana Laguna Phuket is smooth and hassle-free because it's only a few minutes to drive from Phuket town. It takes about 30 minutes to drive to Bang Tao Beach from the international airport and 12 minutes to walk from the beach to the resort. And from the Laguna golf, you will only walk for about 10 minutes.
Hotel Pros
Breathtaking sites of the Bang Tao Beach
Clean and stylish rooms with exquisite bathrooms.
Rooms with ocean views
Nice and courteous staff.
Access to the Xana Beach Nightclubs
Access to a Spa with a touch of Asian therapies
Here, you may only complain about a few things like paying an extra fee for breakfast and rollaway beds. But if you include it in your budget, it wouldn't be an issue. Then there's the Beach Club playing loud music most time. This may even be a pro if you're all in for the party. However, because Angsana Laguna Phuket frequently hosts events, you may find it a bit hard to get alone space without running into the crowds.
Conclusion
Choosing this resort for your comfort is one of the best travel decisions you'd make if you decide to pack your bags and visit Thailand one day. Apart from the famous Bang Tao Beach that will welcome you with its pristine white sands, you will have a feel of the Thai dishes, relax and feel the warmth of nature at the beach sun loungers and umbrellas. You won't forget Angsana Laguna Phuket after enjoying the Asian therapies at the Spa.