A few minutes walk from Waikoloa beach takes you to the breathtaking Marriott's Waikoloa Ocean Club. This ocean club is one of Hawaii's beachfront resorts with incredible features inspired by the Big Island.
Hawaii is popular with its beaches, pulling in hundreds of thousands of tourists every year. A visit to this adult-only resort guarantees tourists access to an unforgettable scuba diving, surfing, and snorkelling activities. The sight of the clear blue waters and the touch of the soft pristine white sands on the beaches bring nature to you. Apart from that, nightlife, festivals, and cultural activities in Hawaii are pleasurable to explore.
Spending a few days in Marriott's Waikoloa Ocean Club resort provides ample time to be with nature, enjoy the ocean view, engage in local events, and have a first-hand experience with the Dolphin Quest.
The resort sits comfortably with lush green fauna and volcanoes close to two golf courses. It features Big Island-inspired spacious rooms and suites. The rooms and bathrooms have a modern design, and all of the appartments furnished with 42-inch flat-screen televisions with cable channels, free Wi-Fi, coffeemakers, and mini-fridges. You can also get access to Netflix to stream your favourite movies. The balconies have the perfect garden deco, with sitting areas where you can easily admire the ocean.
At Marriott's Waikoloa Ocean Club, you can choose either a one- or two-bedroom suites, separate living rooms, and dining spaces — whatever catches your fancy.
The dining offers a buffet breakfast in the morning, tacos and other delicious meals for lunch and dinner. Not to forget the surreal taste of the Hawaiian cuisine at Sunset Luau, Kona Coffee Shoppe or Hawaii Calls. Then retire at the pool or spend some beach-living moments at either the Waikoloa Beach or Anaeho'omalu Bay beach as you watch the sunset.
Best Time to Book a Room
Tourists prefer to visit Hawaii during the summer and holidays because of the comfortable weather. Prices of hotels and resorts may increase considerably at this time. So, you may choose to go outside the tourism peak season — like in the winter months to get a more favourable deal if you're on a tight budget. However, expect to spend around $350-$650 per night. Depending on when you choose to go, rooms and suites may be less or more expensive. And with a relatively warm temperature all year round in Hawaii, any day is the best time to visit.
Rooms & Services Available
Your 1-bedroom apartment is a haven of calm, with well-appointed and tastefully decorated rooms ideal for taking naps during the day and unwinding at the end of the day.
Coffee maker / tea service
Shower
Hair dryer
Sofa
Chair, oversized
Alarm Clock
Safe, in room, for a fee
Iron and ironing board
Washer and dryer
Premium movie channels
Cable/satellite
CNN, ESPN, and HBO
Radio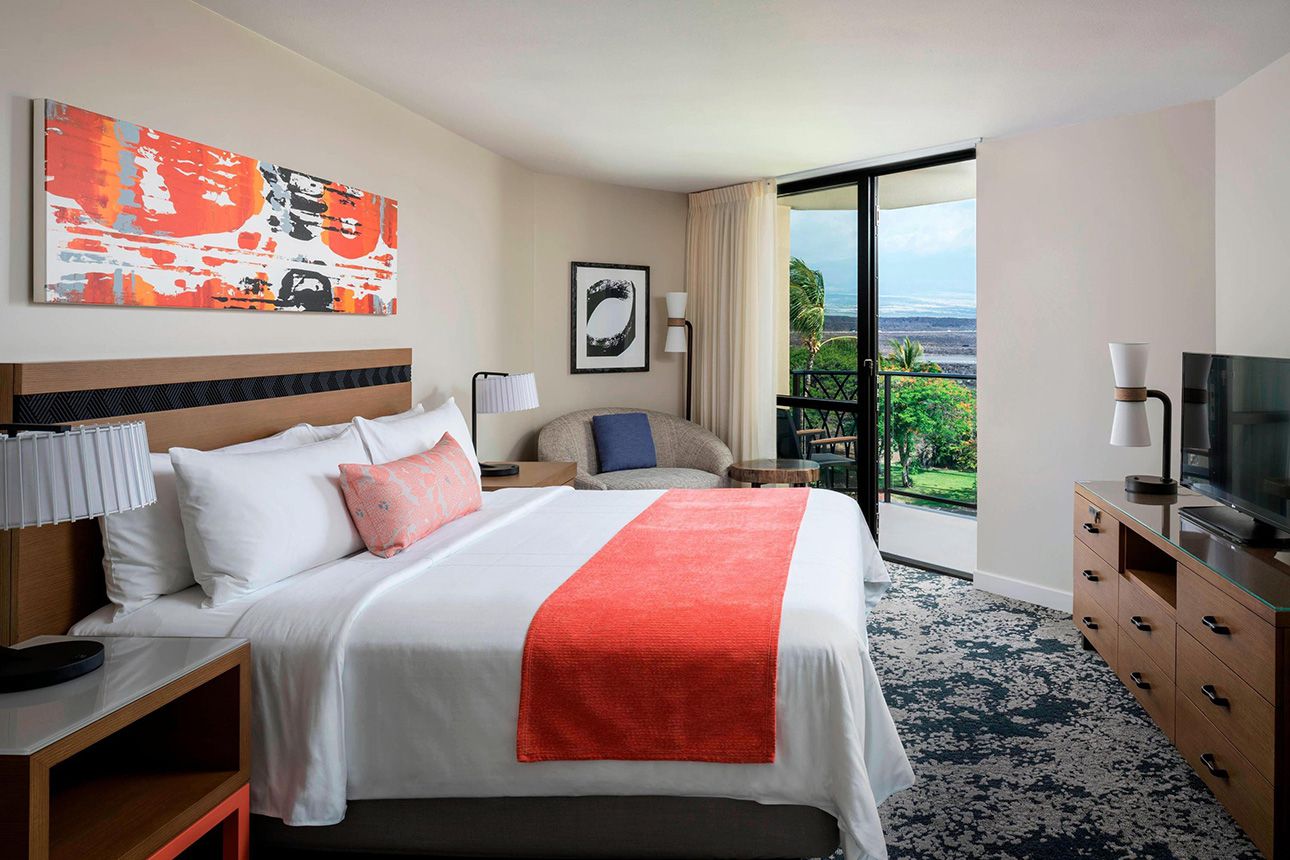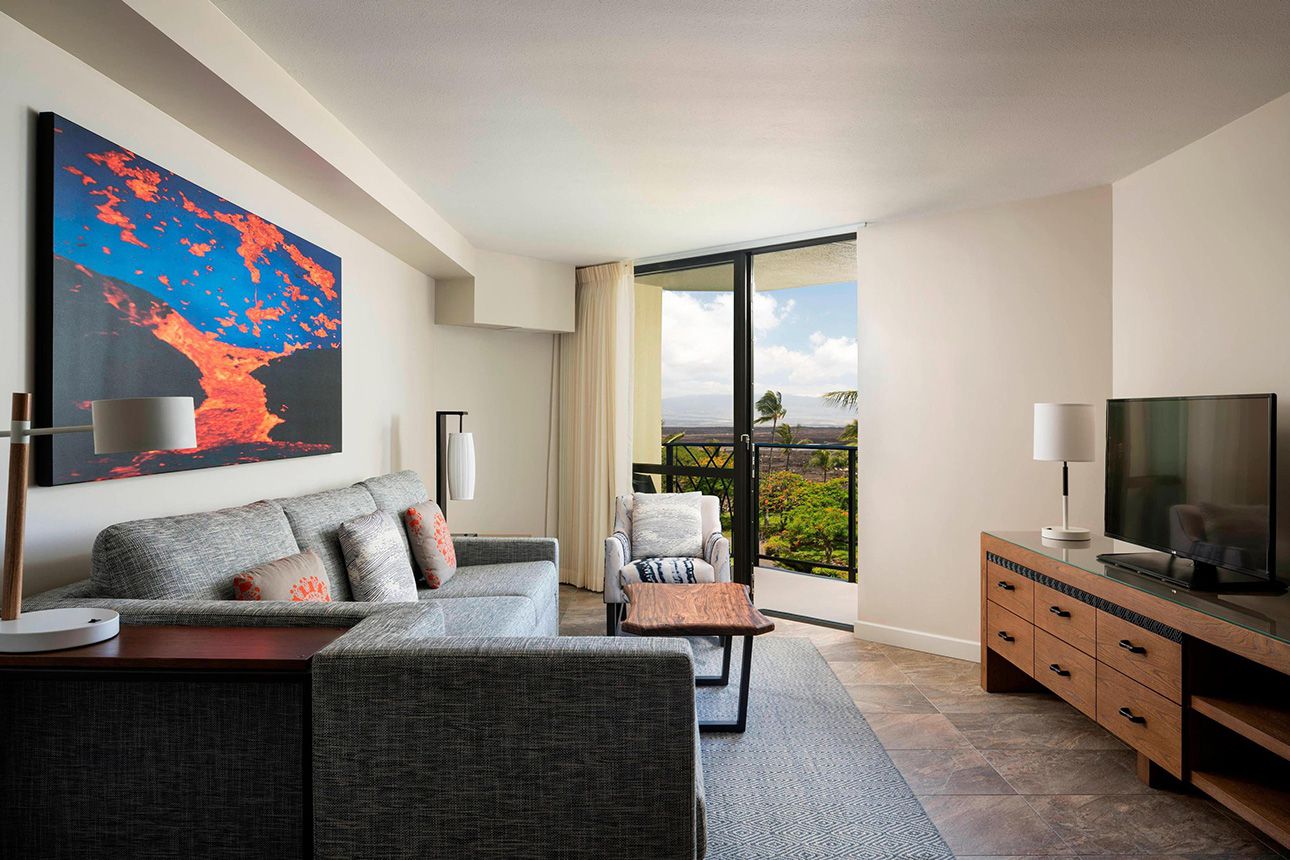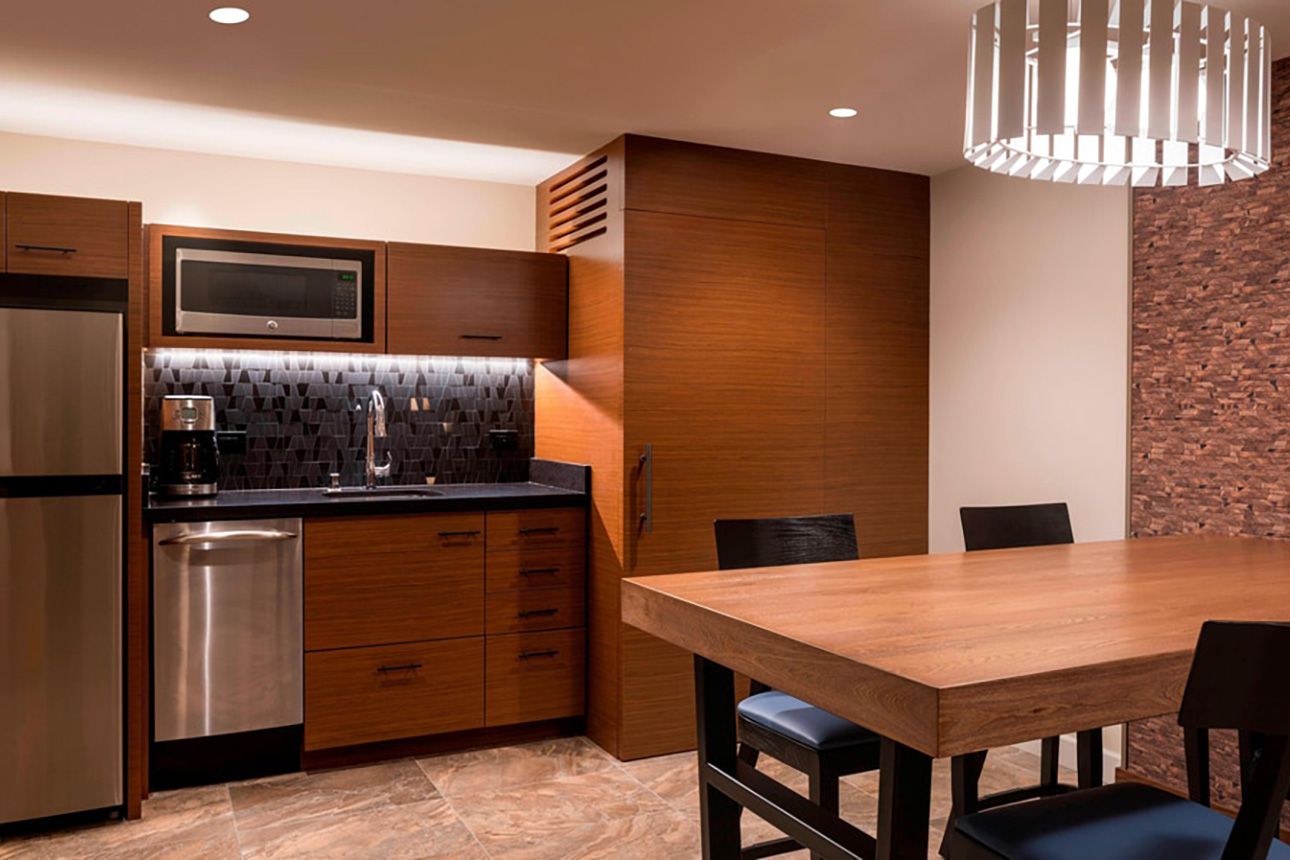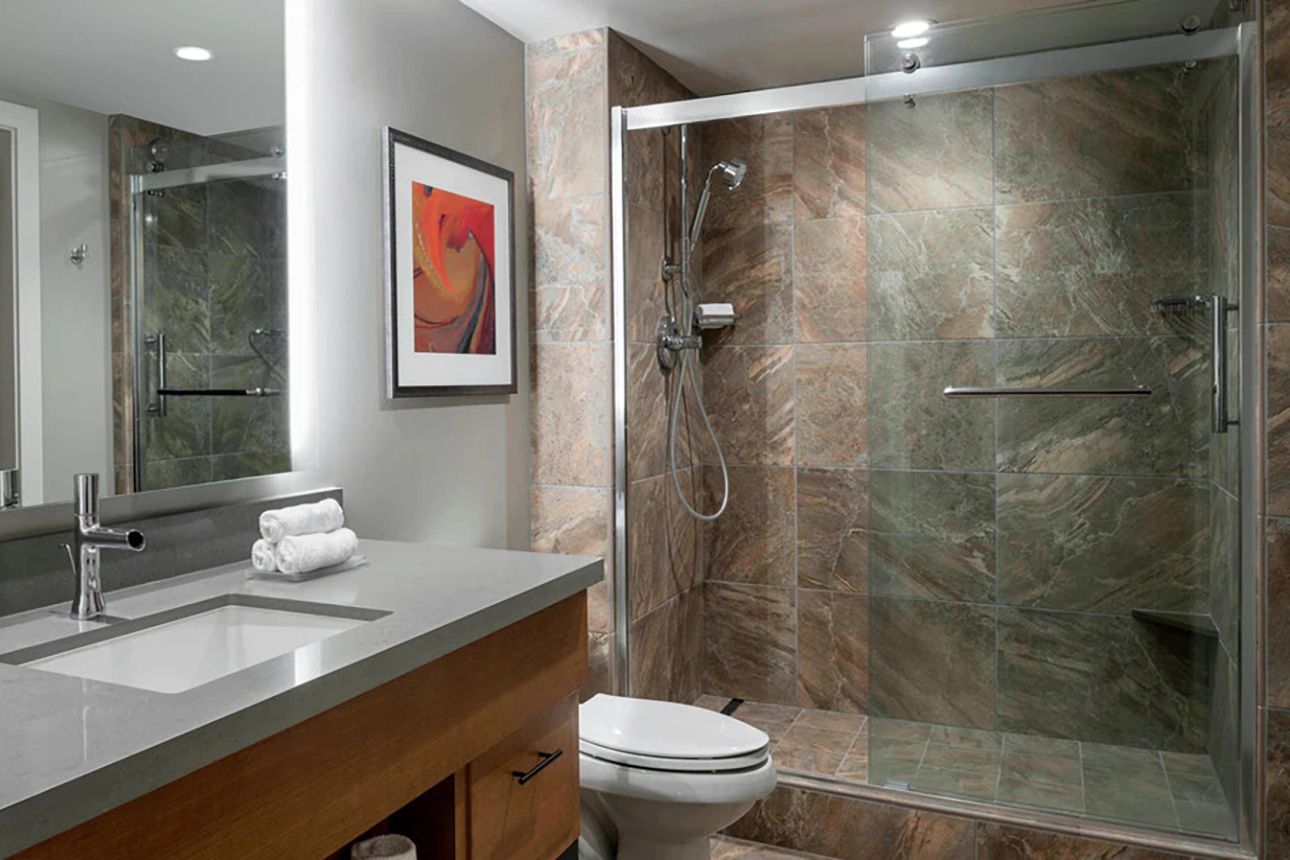 Your spacious 2-bedroom apartment, which features vaulted ceilings and lovely antiques, is a haven of comfort where you may unwind in the afternoon.
Coffee maker / tea service
Shower
Hair dryer
Sofa
Chair, oversized
Alarm Clock
Safe, in room, for a fee
Iron and ironing board
Washer and dryer
Premium movie channels
Cable/satellite
CNN, ESPN, and HBO
Radio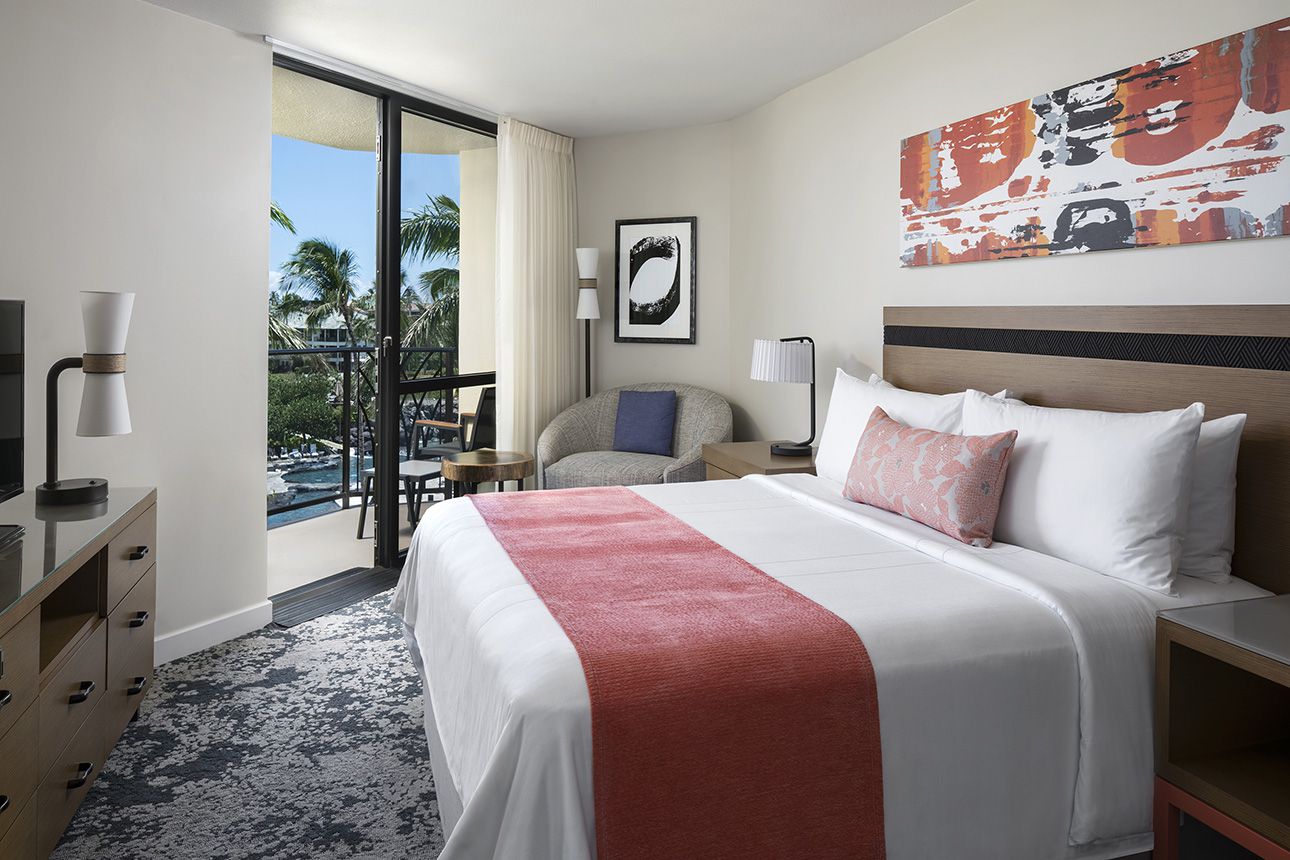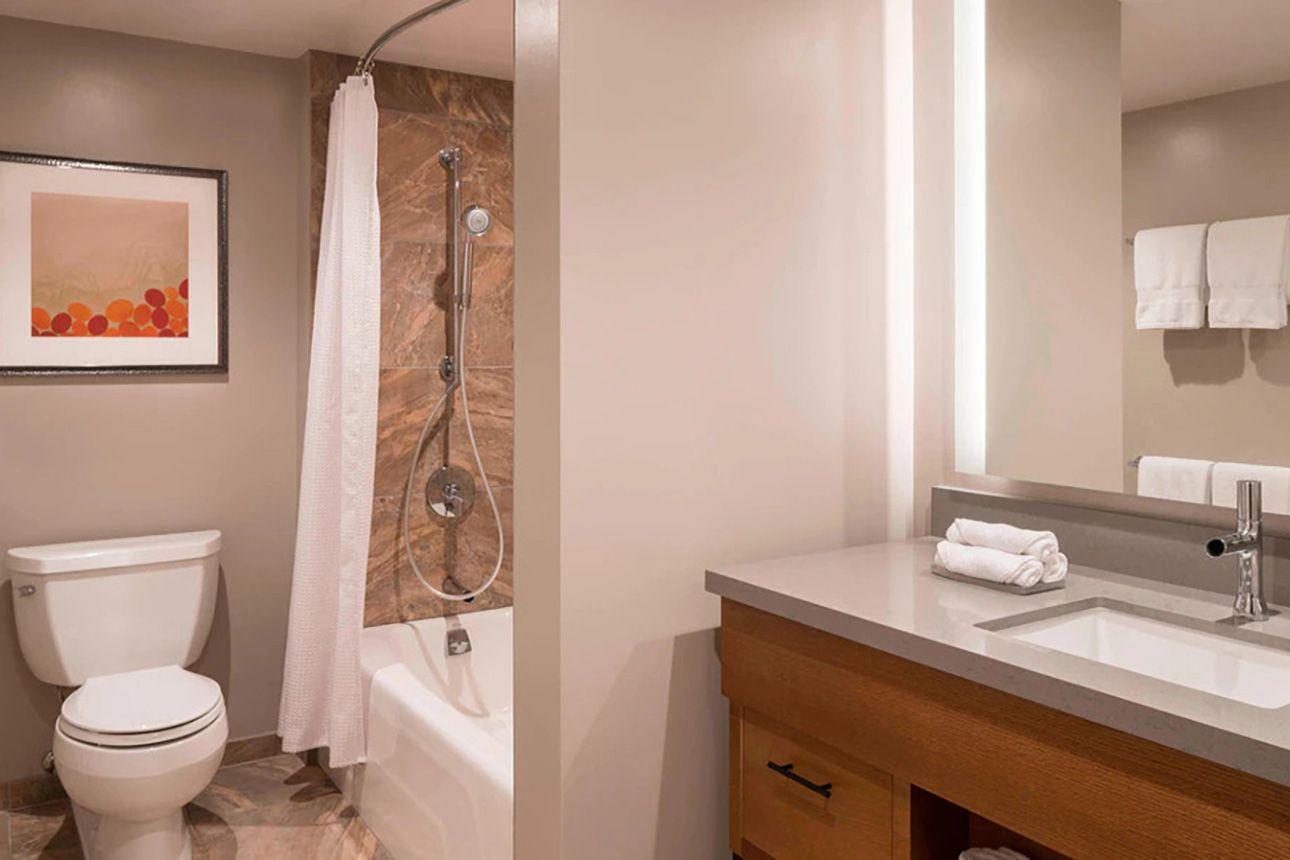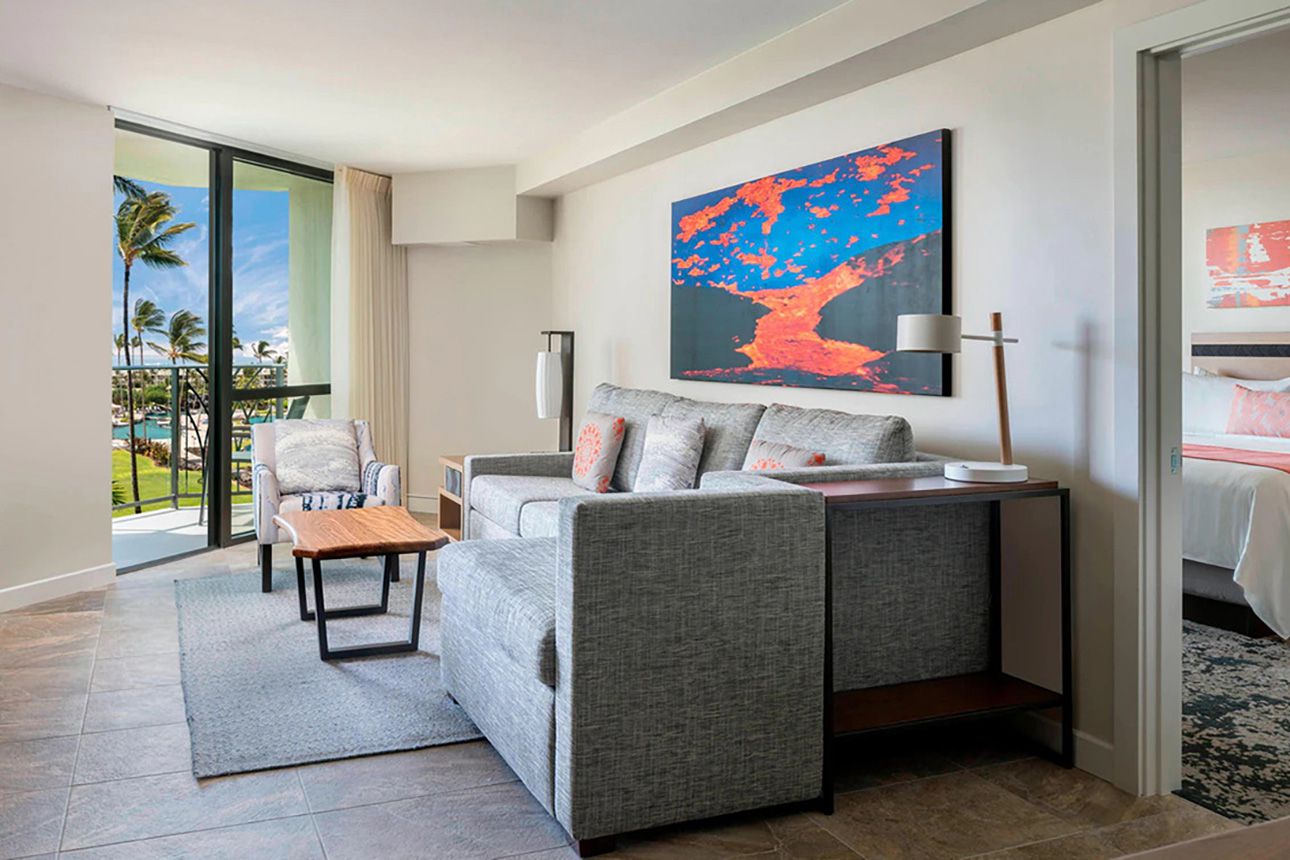 Amenities
Facilities at the resort include a restaurant, bar/lounge, spa, three outdoor pools, a 24-hour fitness centre, Free Wi-Fi, free on-site parking, valet parking, and laundry services. The resort also provides a living room, private bathroom, kitchenette, microwave oven, children's pool, and garden for families looking to enjoy a quality time together.
The spa has a steam room and offers body wraps, scrubs, facial treatments, manicures, and pedicures. Couples may also choose any of the couple's treatment rooms to get a private message.
How To Get There
It takes about a 30-minute drive to get to Marriott's Waikoloa Ocean Club from the Kona International Airport. If you're boarding the public transport, it may take up to forty minutes. A taxi from Waimea-Kohala Airport (MUE) takes 40-minutes and about two hours from Hilo International Airport. There is an option for public transport, which may take around 50 minutes and 3 hours respectively. Nearby locations with a trekkable distance include King's Shops and Genesis Gallery.
Hotel Pros
Free high-speed internet access.
On-site dining options.
Clean rooms.
Living rooms and private dining.
Hot tub.
Washer and dryer.
Spa treatment with a steam room.
Hotel Cons
Even though there's space to prepare your meal, cooking options may be limited because there's no stove. Another thing you may dislike at Marriott's Waikoloa Ocean Club is paying an extra fee for a buffet breakfast. However, knowing ahead of time and including it in your budget might make it less distasteful.
Conclusion
Spending a vacation at Marriott's Waikoloa Ocean Club resort can give a peaceful vibe. With over 112 spectacular rooms with modern design and furnishings — choosing premium comfort couldn't be more flexible. In addition, the amenities are vast enough to ensure you have a good vacation. Choosing to spend your vacation at Marriott's Waikoloa Ocean Club resort, Hawaii, is a worthwhile adventure.