Anthony's Key Resort is nestled in the corner of the Caribbean. This hotel is regarded as one of the best in the area of Roatan - an individual island in the Caribbean region. Anthony's Key Resort is a 3-star hotel that gives visitors a taste of paradise, the reputation it has built over the last 50+ years. It offers everything, that the Caribbean has become well known for, such as crystal waters, luscious greenery, and so much more.
Awards Won by This Hotel
In 2020, the hotel made it to the 'best of the best' list on the Tripadvisor site. This stems from the Travelers' Choice Awards that Tripadvisor runs every year. And amazingly, Anthony's Key Resort backed this up with another award in 2021. This came for the same Travelers' Choice trophy, and they beat many other resorts near Costa Rica in the process.
Busiest And Best Times to Visit the Resort
With this hotel being so well known in terms of resorts near Costa Rica, there is a huge demand for rooms each year. Therefore, it's better to go outside of these peak months, which is why we suggest going there in May or June. It is right before the school holidays, so prices are still reasonable, as is the weather.
These two months are not considered 'rainy months' in the Caribbean. However, they still boast great weather and pleasant temperatures - perfect for a stroll on the beach or laying by the pool at the hotel!
Rooms & Services Available
The Hill Stand-Alones are located on the island's main peak, nestled between lush tropical vegetation. These airy wooden cottages have three sides enclosed with spectacular louvered windows, allowing a steady stream of breeze to flow through. The rustic wood furniture in these relaxing rooms invites you to unwind and enjoy a comfortable getaway.
Ceiling Fan
Wi-Fi
Screened Louver Windows
Hot Showers
In-room safe
Hair Dryers
Alarm Clock
Ixora Spa Bath Amenities
Shared Deck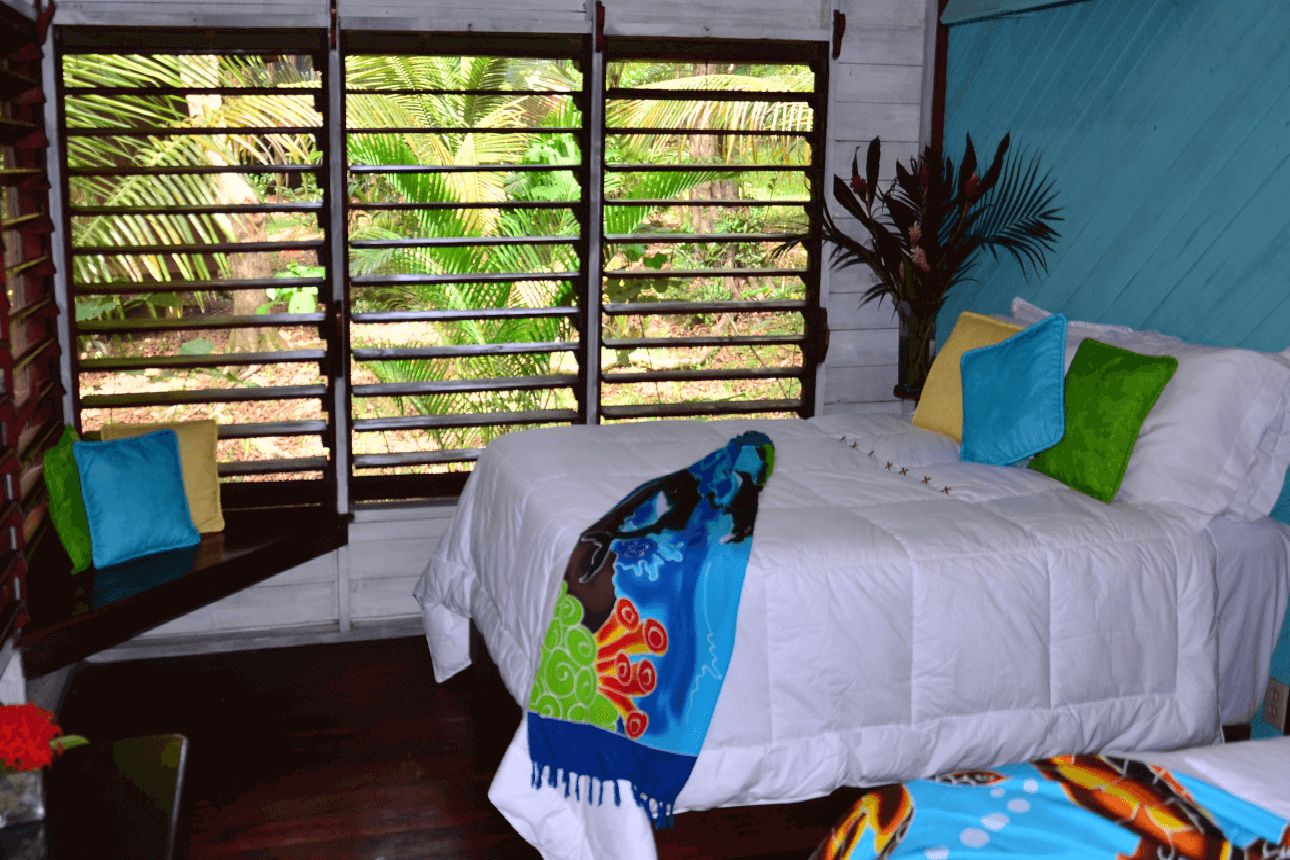 The hillside on the main island is home to Superior bungalows, which are tucked among the lush tropical flora. Warm hardwood floors and Honduran hardwood furnishings are elegantly deployed throughout. All superior bungalows come with air-conditioning, weather protection, and high-visibility floor-to-ceiling glass windows .
Air Conditioning
Ceiling Fan
Wi-Fi
Hardwood floors
Hot Showers
In-room safe
Hair Dryer
Mini Refrigerator
Alarm Clock
Ixora Spa Bath Amenities
Shared Deck
Coffee Maker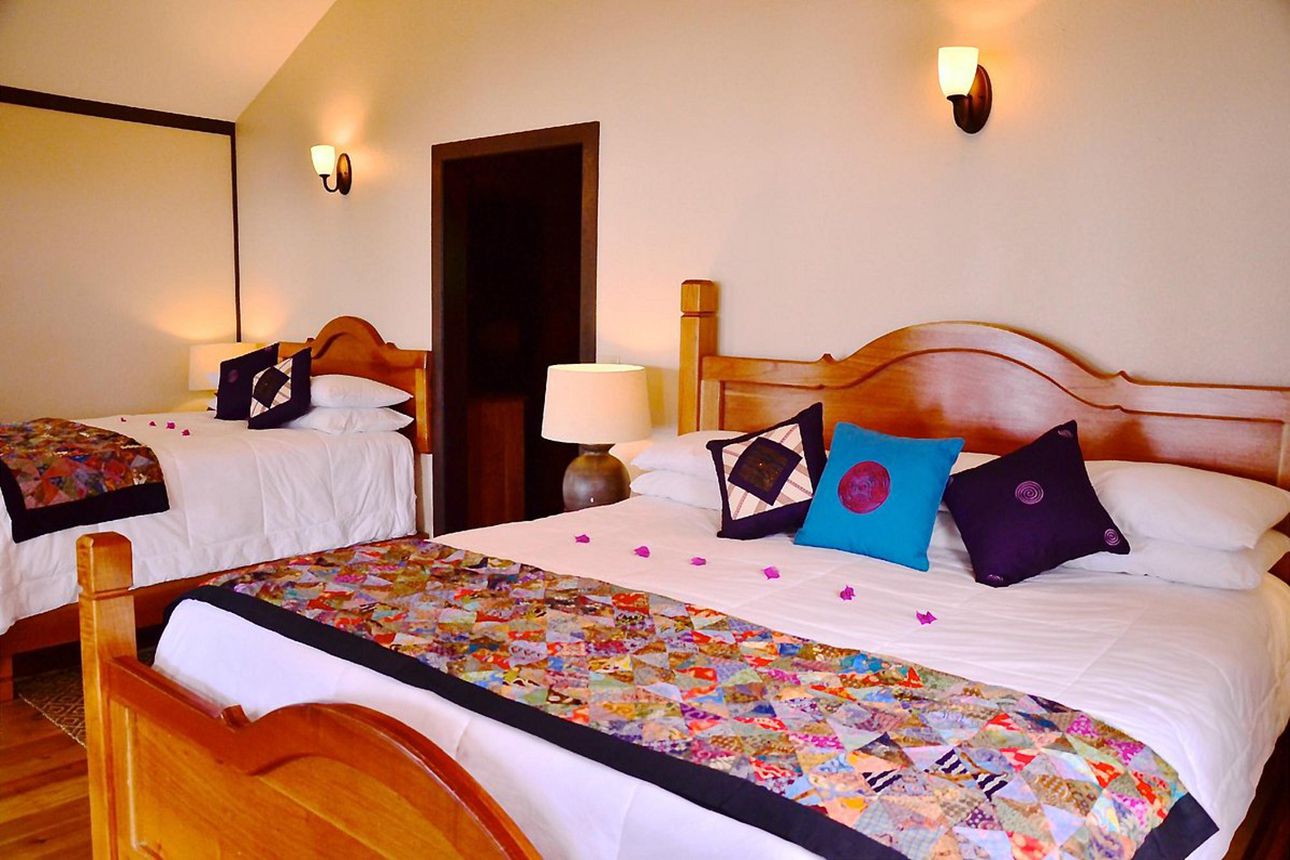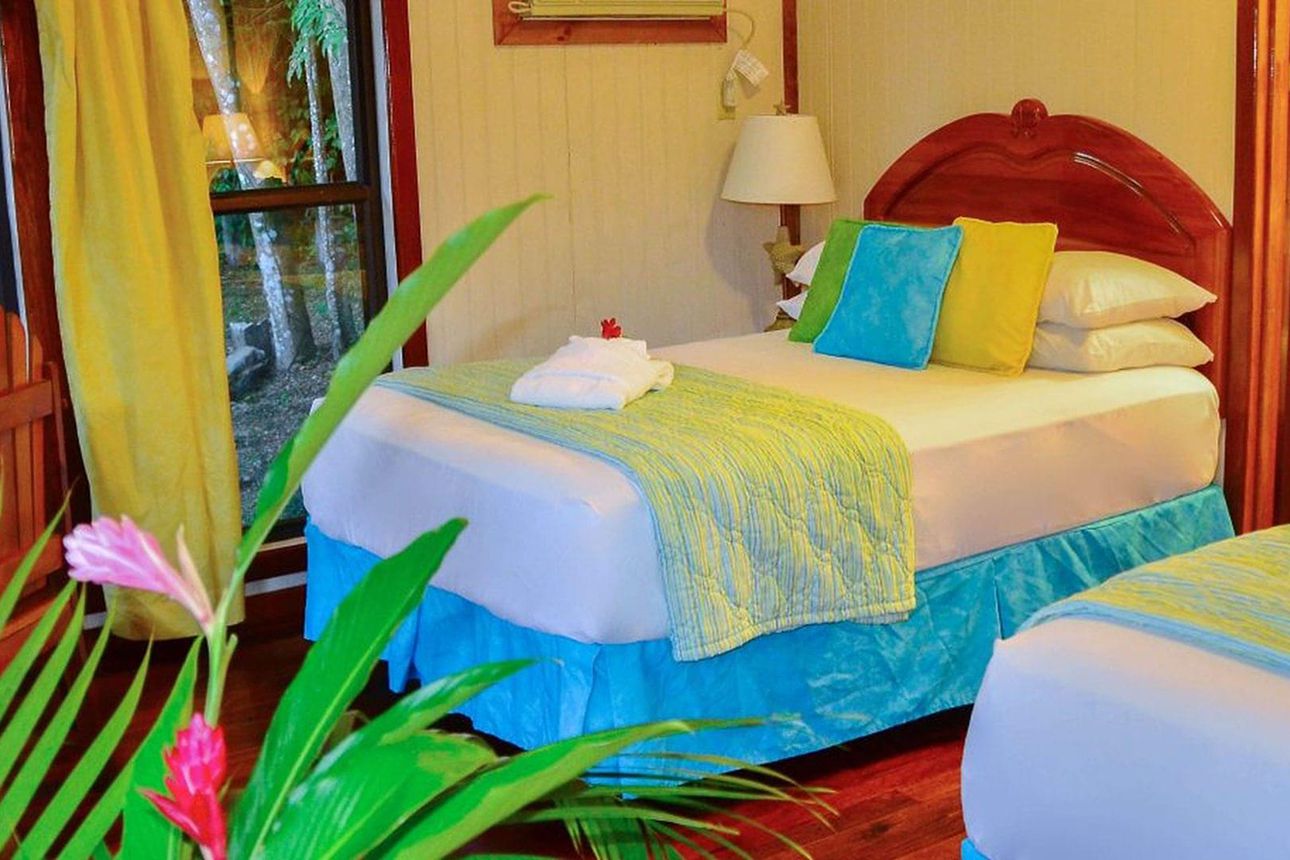 The most spacious lodgings are the Deluxe Key Cabinas. These oceanfront huts on Roatan have wooden floors, Honduran hardwood furniture, natural stone worktops, air conditioning, and wide-angle windows with spectacular sea views.
Air Conditioning
Ceiling Fan
Wi-Fi
Hardwood Floors
Hot Shower
In-room Safe
Hair Dryer
Coffee Maker
Mini Refrigerator
Alarm Clock
Ixora Spa Bath Amenities
Private Deck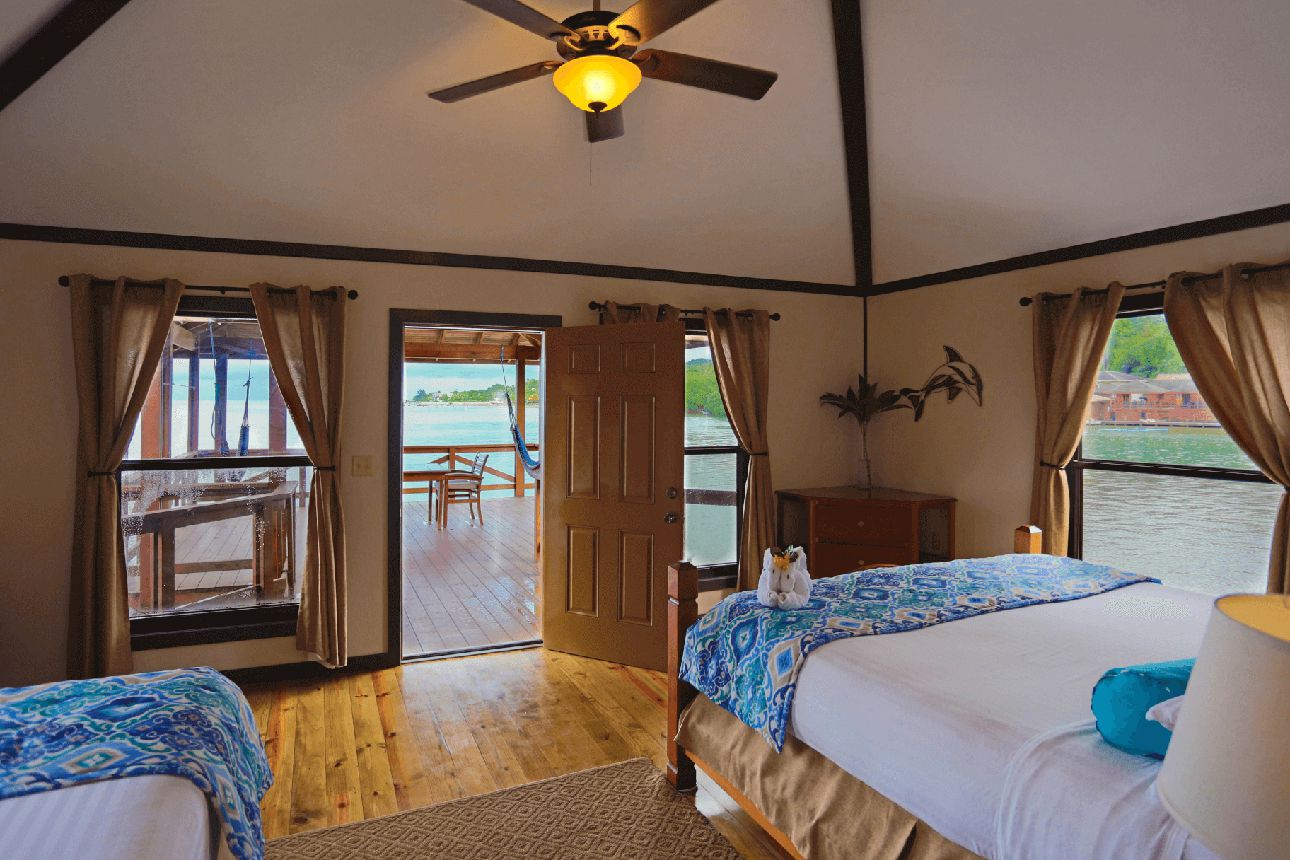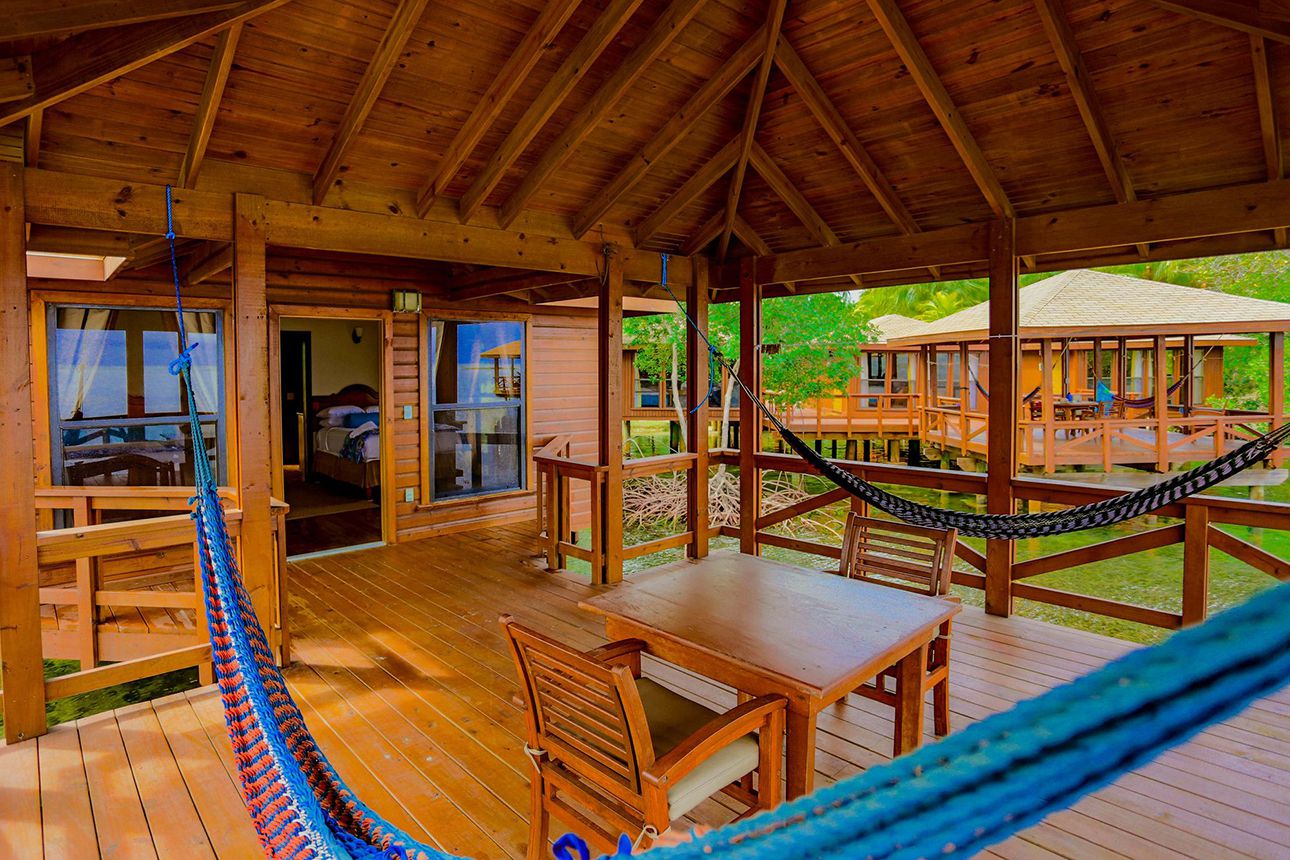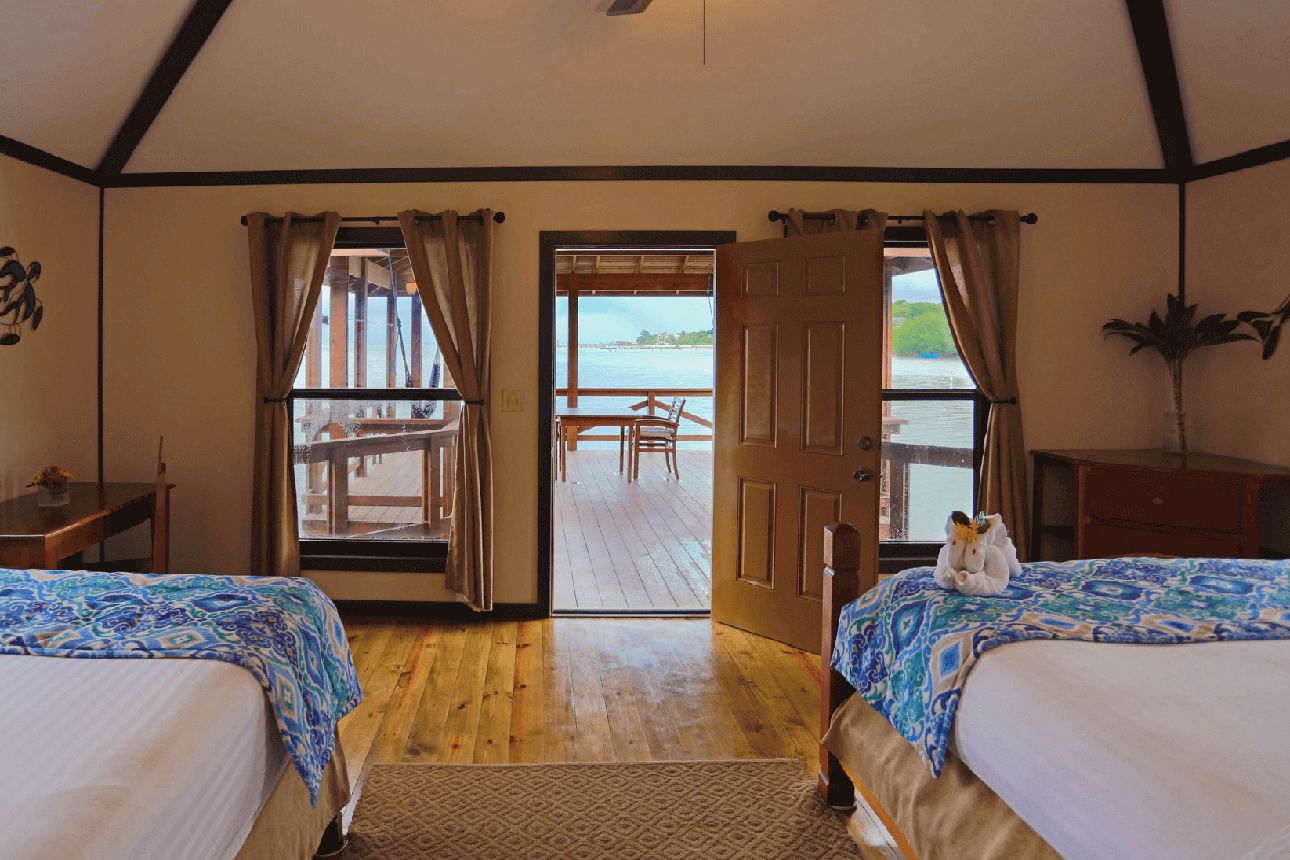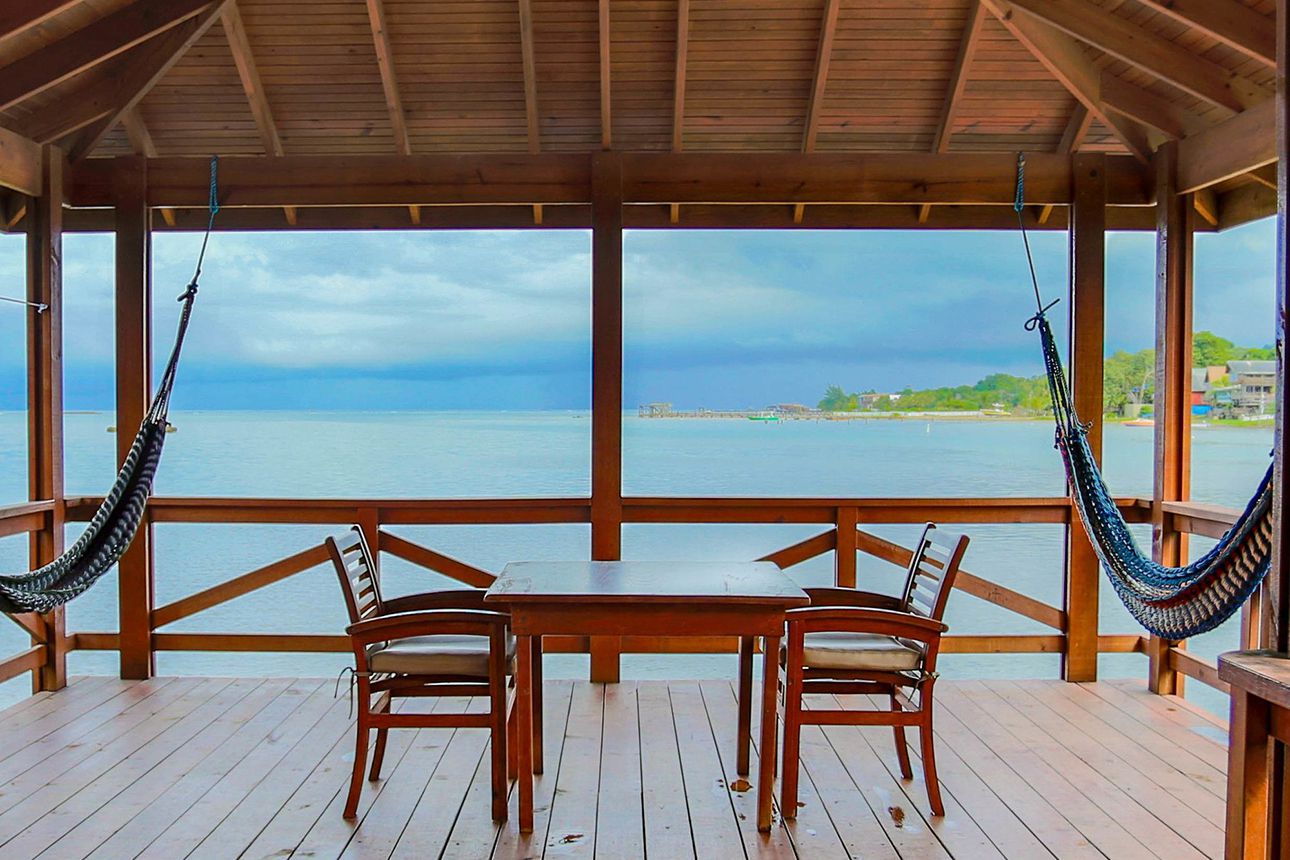 Superior bungalows are a step up in quality and come with hardwood floors that entice your bare feet to walk on, as well as Honduran hardwood furniture artfully arranged. These vacation rentals in Honduras include air conditioning, weather sealing, and high-visibility glass windows for stunning ocean views.
Air Conditioning
Ceiling Fan
Wi-Fi
Hardwood floors
Hot Showers
In-room safe
Hair Dryer
Mini Refrigerator
Coffee Maker
Alarm Clock
Ixora Spa Bath Amenities
Shared Deck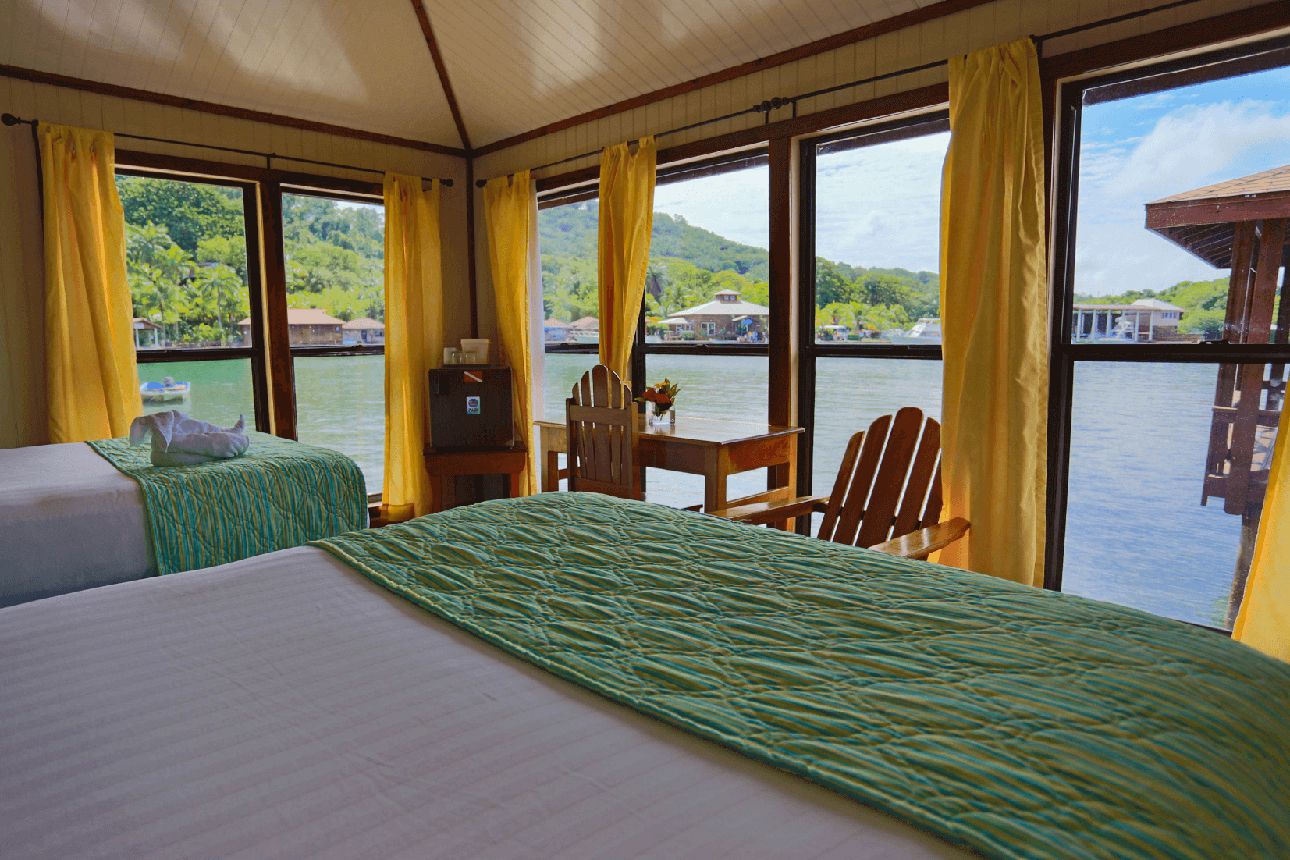 Amenities
This hotel might only have a 3-star rating, but it offers a unique getaway experience. For starters, Anthony's Key Resort has its own little island, surrounded by the sea.
Free parking
Free airport transportation
Free breakfast
Poolside and snack bar
Family-friendly activities
Water adventures (kayaking, dolphin encounter, paddleboarding)
Wi-Fi
Swimming pool (a 4-feet-deep pool is ideal for swimming laps or relaxing after fun activities)
It makes it a sensational place to visit. The hotel has a variety of rooms on offer, including sea-facing bungalows or hillside bungalows. There are on-site restaurant, bar, an outdoor swimming pool, and a spa. And for those, who prefer more active vacations, it offers a ton of water sports activity directly on the little island that it sits on.
It includes snorkeling, scuba courses, as well as daily boat trips!
Getting There
Once you get to Roatan Airport, it's a piece of cake to then get to Anthony's Key Resort. The resort is just a 15-minute drive from the airport, meaning you can take a cab or rent a car to get there. The hotel also offers shuttle services that come with several of their package deals.
The journey to the hotel is pretty cool, as you have to go through the heart of the island to get to the coast on the other side. So, you'll see plenty of wildlife en route to the resort.
Advantages Of This Hotel
The resort has countless positive reviews on major travel sites. So, as you'd expect, there are many advantages to be found when staying here. For us, there are three advantages that stick out over the rest:
Optional land or island bungalows
In-house water sports
On-site restaurant and bar
Not many hotels in the area have such appealing things for visitors to access. And this makes it a hotel that is perfect for families or couples! It also gives you a blend of relaxation with action, covering every possible base for a great vacation.
Disadvantages
With such an idyllic hotel on offer here, it's hard to come up with any real disadvantages, to be honest. But if we were forced to pick a couple, the two disadvantages would be the absence of an all-inclusive option and the lack of 'true luxury'. Then again, these aren't really the target areas for Anthony's Key Resort.
However, if you were intent on picking hotels where everything is thrown in for a luxury experience, Anthony's Key Resort might not deliver on your needs. This is very much a family-orientated resort.
Conclusion
We believe that Anthony's Key Resort is one of the hidden gems of the Caribbean. It is a hotel that gives you a sense of paradise without charging crazy prices, not like other resorts near Costa Rica. And if you are someone looking for a tropical getaway, this place has to be on the menu.